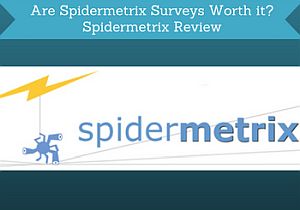 Spidermetrix is a survey site I have been a member of and tested for quite a while now. The reason I have not made a Spidermetrix review before is that there were some things and aspects of the site I wanted to test further and be sure of, before writing a review.
So if you want to know if Spidermetrix surveys are worth the time, what the site has to offer, who the site is for, how much money you can make etc., this review will answer all these questions. After reading it, you will know all details about the site and be able to decide, whether you find it worth your time and effort or not.
What is SpiderMetrix and what does the site offer?
Spidermetrix is a survey company based in Melboune Australia. It started in 2000 and is a member of the Marketing Research Association.
The site calls its members for spiders. It is a quite simple site to use and can mainly be used for one purpose. That is to take surveys for money. Even though the layout is simple, and it does not have many distractions, it can take a little time to figure out how to navigate and find out how to use it the right way. It is not super difficult, so with just a little of patience everyone will be able to figure it out. I am just mentioning it, so you know you might have to click around a bit to become familiar with the site, if you decide to join. Before deciding, let's look more in details into what opportunities the site offers: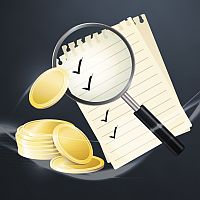 Paid surveys:
Paid surveys is what Spidermetrix is mainly about. This is more or less the only way to make money on the site. There are two different kinds of surveys. There are normal paid surveys as you might know from other survey sites, and there is what is called quickies. The normal surveys take on average 15-20 minutes, but can also take shorter or longer. The quickies are very short and usually only has 1-2 questions and takes less than 1 minute to do.
Everyone can do the quickies and they are available throughout the day. You have to login to the site to see, if any of these surveys are available. The normal surveys that takes a bit longer (but also pays better), are not always available. It really depends on where in the world you live, how many of these you will be offered. The longer surveys, you will be invited to by email, so you do not have to login to find out if any of these are available.
Contests:
Spidermetrix regularly announces contests you can participate in for free. It is mainly contests that are announced on the official Facebook page, but there can also once in a while be a contest that is announced in the news section on the website. The Facebook contests are often where you have to put a title for a photo, and then 3 random winners will be selected. The winners will get 10 points each, which is equivalent of around 1.7 Australian dollars. So not a huge reward, but still a little extra thing, if you are using Facebook often anyways.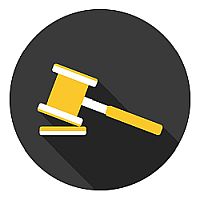 Auctions:
This is an interesting feature, I have not seen on any other survey site. There is often an auction for an Amazon Gift Card, where you as a member can bid on it. It takes place on the website. You can use the points you have earned on Spidermetrix in the auction. The highest bid gets the voucher. So if it is a good deal or not really depends on how many people are bidding. From what I have seen, it is however not very good deals you can make like this. But if you like getting Amazon gift cards as a reward, it might be worth participating in, to see if you can get lucky.
Refer other people:
You can invite other people to join Spidermetrix. Every time a person you have invited will complete a survey (only when they complete the longer surveys), you will get around 17 cents of an Australian dollar form Spidermetrix. So not a lot of money you can make this way, unless you know a lot of people that wants to join.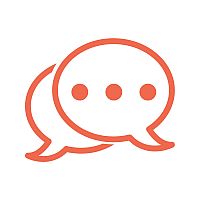 Chat with other spiders:
This a feature that you cannot make money from, but a social aspect of Spidermetrix. You can chat with other members. In general, you can chat about whatever you want, as long as it is not threatening or abusive. Be aware that you are however not allowed to chat about other survey sites. If you do, your account will be instantly deleted. This is probably something the site is doing so people will not join just to spam and promote other sites, which makes sense when looking at how often people join forums etc. just to spam and promote.
Spiderpanel:
There is a panel of some of the most active and experienced members called the Spiderpanel. This is a panel that is asked before Spidermetrix rolls out any changes or new features to get feedback from active users. Nowhere on the site does it say that you will get any extra rewards for being in this panel, so it is probably mainly mostly interesting, if you are really passionate about Spidermetrix and the development of the site.
How do you get paid?
Every time you take a survey or a quickie, you will get paid in points. These points can then be exchanged into a few different things. You can use your points for Amazon vouchers, you can donate your earnings to charities, or you can get them paid out in cash through PayPal. Personally, I like when survey sites pay out through PayPal, as this is a great way to get paid. You can also use your points in the auctions as mentioned above.
1 spider point is equivalent of around 17 cents of an Australian dollar. You have to have earned 300 points ($50) to be able to get paid through PayPal or get an Amazon gift card. This is a very high payout threshold compared to other survey sites, and an aspect of Spidermetrix that I do not like.
You will also get a small joining bonus, when you first join. You will get 1 point for registering, and you can earn a bit extra points right away by filling out your profile info after logging in the first time. In total, you can get around 24 points for joining and filling out your profile. That is equivalent of around $4, so that is a pretty good joining bonus. It is however still far from the payout threshold, and a good joining bonus is not worth so much, if you will never make it to the payout threshold.
How much money can you make?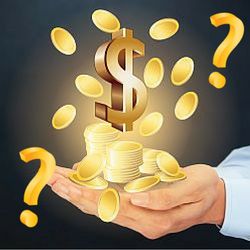 The main way to make money is by doing the longer surveys. The longer the survey, the more you will earn. If you do not live in a country where these longer surveys are available, you will have a hard time making any real money on Spidermetrix. I myself live in a country where I have hardly been offered any of the longer surveys even though I have been a member for a long time. This makes it very difficult to reach a payout as the threshold is also very high. By just doing the quickies and earning 1 point every time, there is a looong way to 300 points.
From what I have heard from other members I have been in contact with, you will have the best chances of regular surveys, if you live in Australia. But there are also other countries, where you will get access to the longer surveys. If you are a member yourself, I would love to hear how it is in your country in a comment below the review.
But in general, no matter where you live, Spidermetrix will not be able to make you a lot of money. You can make a little extra on the side, which is also nice, but do not expect more than that. And be aware that for most countries, it can take a long time to reach the payout threshold.
Can you use Spidermetrix on my mobile?
Yes you can use Spidermetrix on a mobile phone. There is no app for it, but you can just login through your internet browser. It is not very user friendly on a mobile, but it can be done. If you have a small screen on your phone, you will however probably struggle to see what is going on. In that case, I would recommend to just use the site on a computer or tablet, if you join.
Who can join?
You can join Spidermetrix no matter where in the world you live, as long as you are 14 years old. Just be aware that in many countries, there will not be many opportunities, and it might take you a very long time to earn enough points to get a payout compared to the top paying survey sites.
Can you get support?
If you should run into any trouble as a member, there is an email address on the website you can contact. I have not been in need of this myself, so I do not know how quickly you will get an answer. But Spidermetrix is also fairly active on Facebook, so if you have any questions, it might be better to contact them there for a quick reply.
Conclusion
Let's sum up the pros and cons of Spidermetrix to get a better overview:

Pros:
Pays out through PayPal
Everyone can join
Possibility for chatting with other members

Cons:
Very high payout threshold
Very limited opportunities for most countries
A bit confusing to use
Overall, Spidermetrix has some good aspects, but in my opinion, the cons outweigh the pros. It does however depends a lot on where you live. But for many countries, it can take years to reach a payout threshold this high with the limited opportunities. Mainly because of this, there are many survey sites that are better to join, and that will give you a lot better opportunities to earn money.
If you have any questions, comments, or have any experiences with Spidermetrix yourself you would like to share, feel free to leave a comment below.
SpiderMetrix
Money/time ratio

Frequency

Usability
Summary
SpiderMetrix can be a good way to make a bit of money in some countries. But in many countries, it will be a waste of time, and you will have to spend years reaching the high payout threshold with the limited opportunities.