AWSurveys claims to be a website evaluation site where you can earn by sharing your opinion about websites.
But is AWSurveys a scam or really a great way to earn just by visiting websites and giving feedback about them?
I have joined to test the site myself. Let me reveal right away that I was NOT impressed with what I found.
This does not mean it is a scam, but just that it, in my opinion, might very well be a waste of time.
In this AWSurveys review, I will show you exactly what I found after joining so you can see and judge for yourself.
Important Update – AWSurveys Closed:
AWSurveys has closed – as you can see in my original review below, it was not really worth it anyway, in my opinion. So not really a big loss, if you ask me:-)
You can instead check out the best paid survey sites in your country here.
What is AWSurveys and what does the site offer?
There is no real info about the background of AWSurveys on the website. But by digging a little deeper, I found out that the owner seems to be a guy called Adam Acclarn.
But that was all the info I could find about the site. That, of course, does not say a lot, so let's look into what I found after joining so you can see if it has earning opportunities that are worth your time or not.
Option 1 – Give website feedback
The main way to earn on AWSurveys is by taking the surveys / evaluating websites.
Once you join and log in, there is a list of available surveys.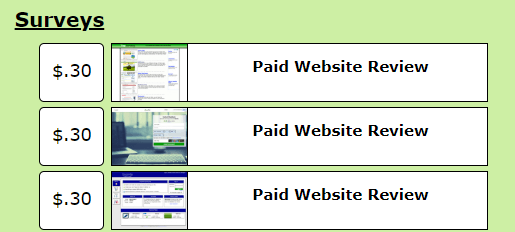 At first, this might look very appealing but after trying out the "surveys", I must admit I am not impressed.
I do actually not think you can really call it surveys or even call it to evaluate websites.
Most of these links are just promotional links to other platforms. I, for example, saw a link to the survey site ClixSense, which is actually a really great survey site.
But it was not a survey to evaluate the site. It was just someone wanting me to join through their link and earn commission this way.
I have been using ClixSense a lot, so it was not difficult for me to evaluate it and quickly send the feedback, so I tried that.
I did right away get the reward into my AW Surveys account but it was still kind of strange. It was just a few sentences I had to write and it had really nothing to do with evaluating the website.
It just looks like that but the real goal is just to advertise other sites and services and get you to visit them. By paying you to "evaluate" them, there is a greater chance you will stay on the sites and join them so the advertisers make money this way.
In addition to this, there are really not a lot of opportunities to earn. And as I will also show you later in this review, you might end up not even being able to get your money out.
So the "survey" options on AWSurveys are definitely not impressive in my opinion.
Option 2 – Have other people evaluate your website
If you do not want to use AWSurveys to earn, you can instead use it to promote your own website or a website you want to promote a referral link for.
AWSurveys call it to have people evaluate your website but it really is just a way to promote links.
I do, however, not think it is a good platform to have your website evaluated on or a good place to promote your referrals links for several reasons.
If you want a real evaluation of a website, the "evaluations" you get on AWSurveys are not very good.
The only demand there is for the evaluations is that the must be at least two sentences long.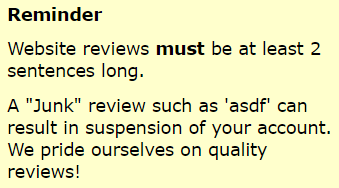 This is not a lot. And you do not get to ask about any specific feedback. So for evaluation purposes, it is useless, in my opinion.
I also do not think it is a good way to promote your referral links.
The reason for this is that there are no demands about people having to join or have to take certain actions.
So, in theory, you can end up paying almost $0.40 just for a click on your referral link but there is no guarantee at all you will get anything out of it.
That is a very expensive click compared to similar sites that offer paid-to-click (PTC) options where you can usually buy clicks for less than 1 cent.
As someone wanting feedback for your website or wanting to promote your referral link, I, therefore, do NOT think AWSurveys is worth it.
Option 3 – Invite friends to join AWSurveys
You can also earn by inviting other people to join AWSurveys.
I honestly do not think this has a lot of potentials.
Yes, you can earn 10% in commission of what people you invite earn. But that does not really make a difference if the site does not offer much.
In addition to this, you might become unpopular for recommending a platform that does not have much to offer.
Option 4 – Upgrade your membership
It looks like AWSurveys offers a paid premium membership.
I am in general not crazy about survey sites that charge you a fee to upgrade, but at least you can also join and use AWSurveys for free.
The difference between the paid and the free membership is the rewards you get for taking "surveys". As a free member you get $0.30 and as a premium member, you get $0.60.
At the time of writing this review, it does, however, look like the premium membership is no longer for sale.

It is, however, still advertised on AWSurveys as a way to earn more.
This is just one of the examples where AWSurveys does not seem quite updated. If you look at their Twitter account, there has not been a post for years.
This is a bad sign because if a site is not kept updated, you cannot be sure everything is working properly and in the worst case scenario, you can then end up spending time on the site only to find out it does not really work anymore.
That it is not updated, therefore makes it a bit risky to spend any time on it, in my opinion.
Recommended: See the Best Survey Sites in Your Country
How do you get paid?
AWSurveys offers to pay out through PayPal or Payza.
Personally, I prefer PayPal survey sites, as it is one of the easiest ways to get rewards from survey sites if you want cash, so good to see AWSurveys offers this option.

However, the payout threshold is $15 which is usually not a high payout threshold and on many survey sites, it would not take long to reach this threshold.
On AWSurveys there are, however, not enough opportunities to even reach that threshold (that was the case for me anyway). Maybe there will eventually be, but from what I have tested so far, it would take A LOT of patience.
Also, I became a little worried when I saw their terms.
It here says that they at any time for whatever reason and without warning can close down your account.

Most survey sites have strict security to avoid fraud, but this phrase still worried me.
It basically says that for any reason, which in theory could be that they do not wish to pay you, they can close down your account without warning.
Usually, it says in terms on survey sites that your account can be closed if you break their terms and conditions. On AWSurveys it can apparently be for any reason.
This makes it quite risky to spend time on the site, in my opinion.
How much money can you make?
I honestly do not think the earning potential of AWSurveys is very big.
As already mentioned, I do not even see enough opportunities to be able to reach the payout threshold.
You get $0.30 per survey. With a threshold of $15, this means you have to evaluate and review 50 websites to reach the threshold.
There are not that many options there and as already mentioned, the platform is not really updated regularly from what I can see, so there is no guarantee you will ever be able to reach the threshold.
Can you use it on mobile?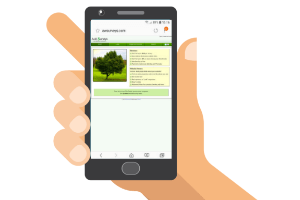 Usually, I think it is great if you can use a survey site on mobile, so you can earn a little extra whenever it fits into your schedule.
In the case of AWSurveys, I do not really care too much if it is optimized for mobile or not, because I just do not think it is worth the time no matter what device you are using.
But in case you think differently and want to join AWSurveys, I can tell you that the website is NOT optimized for mobile devices.
So it does not work very well on smaller screens. So if you decide to join, it is better to use it on a desktop computer.
Who can join AWSurveys?
One good thing about AWSurveys is that you can join no matter where you live and from all countries.
Again, this does, however, not matter too much, as the earning opportunities are very limited, in my experience.
There are so many great survey sites out there, so I would instead suggest you to check out the top survey sites instead, which will give you a lot more opportunities.
Can you get support?
There is a place on AWSurveys where you can submit a question to the FAQ section.
What is a bit strange here is that it says you submit a question and not a support ticket.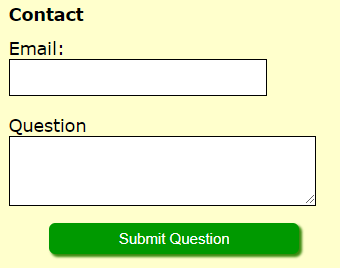 So I am not sure if this means you will actually be able to get in contact with the support of if you will just submit a question that they will then consider including in the FAQ section at some point.
This is another example where the user-friendliness of AWSurveys is just not very high compared to other survey sites.
Final verdict – Reasons it is a waste of time
From what I have been able to find out from testing AWSurveys, it looks like it does offer legit ways to pay you. But joining the platform comes with some risks, in my opinion.
I already at the beginning of this review said I wanted to show you the reasons it, in my opinion, is not worth the time. But to fair, I also want to mention the pros the platform has.
So let's sum up the pros and the cons (reasons not to join) so you can get a better overview before deciding if it is for you or not.

Pros:
Free to join
Available worldwide

Cons:
Very limited earning opportunities
Is not updated regularly
They can close down your account for any reason they want to
Not optimized for mobile
The surveys are not really surveys
Overall, I am really not impressed by AWSurveys and what it offers.
I can live with some of the cons, but there are also some that are deal breakers for me.
The fact that your account can be closed down for whatever reason they decide, makes it a big risk to spend time on it, in my opinion. In addition to this, it just does not offer enough opportunities for you to reach the payout threshold.
It is therefore NOT a survey site I recommend. There are so many great survey sites available with daily opportunities. So I would strongly encourage you to check out the best survey sites in your country instead.
All of these will give you more opportunities and without the same risks, you, in my opinion, take by joining AWSurveys.
If you have any comments, questions, or have any experiences with AWSurveys yourself, I would love to hear from you in a comment below.