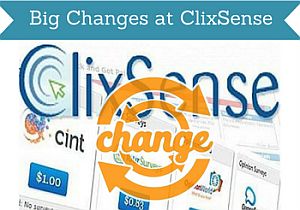 In the beginning of July 2017, ClixSense announced some big changes on the platform.
ClixSense is one of my favorite survey sites, and I was very curious to see what changes that has been decided and how it will affect the site.
Below I will give you a quick overview of the changes that are being made and how it will affect members. As soon as all the changes has been implemented, I will also do a new and revised review of the platform based on how it works out.
Why are ClixSense making changes?
ClixSense was when it first started only a PTC platform (Paid to click). It has however developed into much more. Personally, I have not seen it as such as a PTC site, as that option for me did not give enough rewards, but the other options at ClixSense has for me made it a great site.
PTC does however have a bad reputation because it is a business where there is a lot of fraud going on. Even though ClixSense has not made any fraud and is an honest site, it makes certain things more difficult and more difficult to get cooperation going with partners, when you are in the PTC business.
Mainly for that reason, ClixSense has announced that the platform will make some big changes.
What will no longer be available?
PTC ads:
First of all, ClixSense will no longer have the PTC option. It will no longer be possible to earn money by clicking ads, and it will no longer be possible for advertisers to buy PTC ads on the platform. This is a huge change as ClixSense by many are still known as a PTC site. But from the middle of July 2017, it will no longer be in the PTC business.
Premium membership:
Until now, ClixSense has had both a free membership and a premium. The premium membership would cost a small yearly fee, but would give you higher daily checklist bonuses and higher commissions from friends you refer to the platform. From now on there will only be one membership, and that is a normal free membership. But some changes are made for this, so all will now more or less get the benefits that was in the past only for premium members.
ClixGrid:
ClixGrid is another aspect of ClixSense that will no longer be available. It is a kind of lottery, where you can click an ad, and if you are lucky, you can win a reward. This is however based on PTC ads, and therefore this option will no longer be available.
How does the changes affect members?
These changes will affect members quite a lot. The main effects will be:
Daily Checklist bonus:
The daily checklist bonus is a bonus you can get by having a certain activity within a 24-hour period. Before, the total bonus for free members could be up to 7% of your earnings and 16% for premium members. Now the bonus for all will be up to 16%. And further it will be easier to fulfill the demands for getting the bonus, as you no longer have to click on PTC and ClixGrid to get the bonus.
Referral commissions:
Before the changes, you would get 10% commission for friends you had invited to ClixSense. You would however get commissions in 8 tiers, if you were a premium member. Now you will only get commissions for your direct referrals, but you will however get 20%.
Membership types:
From now on there will only be 1 membership type. So there will no longer be any paid premium membership, but just a free membership. And all members will have the same conditions and same earning possibilities.
Conclusion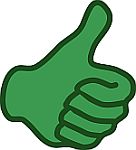 When I read what the changes for ClixSense will be, I got quite excited. I think it is a great initiative, and in my opinion it makes a lot of sense to get rid of the PTC option. It creates a lot of mistrust because there has been so much fraud in that business, and ClixSense does not deserve that kind of suspicion.
As a member, the PTC was not a way to make a lot of earnings anyways. The good thing about it was that no matter where in the world you live, you were able to click some of these and make a bit of money. But for most people it is not worth it, as it is so little you can make. Personally, I am not sad the option is not there anymore, and think it is great that it will now also be very easy to get the daily checklist bonus.
I am myself currently a premium member, but think it is great that it will no longer be an option. After the changes, I will still have the same benefits, but without paying a yearly membership.
Overall I think the changes are great, and it gives better options for everyone at ClixSense. Most importantly, I also think it shows a lot about ClixSense's approach and honesty. They are making huge changes to keep the integrity of the platform, and focusing on how it can keep improving and becoming a better platform.
It was already one of my favorite survey sites, and think it will improve more after the changes has come in to full effect. From my side I can only say "Well done ClixSense".
Do you have any opinions about the changes that ClixSense are making or any questions? Then feel free to leave a comment below.