Bonusrave.com is a site that promises to pay you for signing up for certain websites. It sounds like a fairly simple way to earn, right?
Well, before you sign up, you have to verify if their claim is true or not. In other words, is Bonusrave legit or is it just another scam you need to stay away from?
This Bonusrave.com review will reveal whether the site is legit or not and it will also give you the full details so you'll know what to expect before you even register as a member. That way, you can easily decide if this site is worth joining or not.
So, let's go ahead and examine what this site has to offer, shall we?
What is Bonusrave.com and what does it offer?
Bonusrave.com is a fairly unique site because what they do is they refer you to Get-Paid-To (GPT) and other online rewards sites before you can earn. That is essentially what they do.
Now, in order to get a clear understanding on how the site works, let's break down the earning opportunities it offers. That way, you can also see how well you can earn from this site. So, here's how to earn from Bonusrave.com.
Option 1 – Ref-back offers
As explained above, what Bonusrave.com does is they refer you to other online rewards sites in order for you to earn rewards. This opportunity is called Ref-back (short for refer back).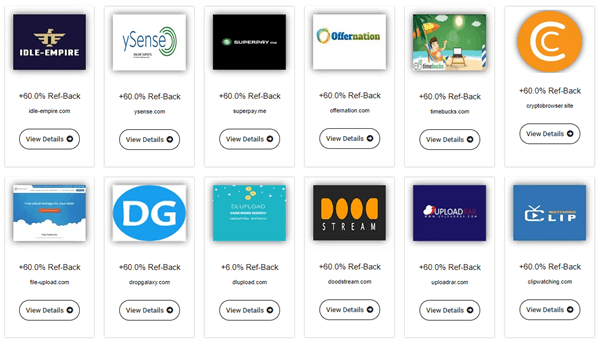 To complete a ref-back offer, simply click on any offer you are interested in (refer to photo above). The offer will then show you the details for completing it. Then, click the "Earn Now" button so that you will be redirected to the site where you have to register to.
Once you've done that, then just go through the usual registration process. And once you've completed the registration, go back to the offer page and click the "Add to Cashback list" button. You then just provide the name of the website and the username or email address you used to sign up as a member on that site.
Once it is approved, you will supposedly receive 60% of whatever Bonusrave.com will receive from that site. However, as I will explain later, you have no way of checking this or of knowing how much that will be.
But in reality, you are actually using the affiliate link of Bonusrave.com for that specific site. This is how the site earns.
For every sign up that is made through their offers, they will receive a commission from the respective websites. They then supposedly share this commission with you in the form of a ref-back.
Option 2 – Submitting deals
Another way you can earn rewards from this site is by submitting deals to the site. You can submit publicly available promotional tools, codes, and offers to earn rewards.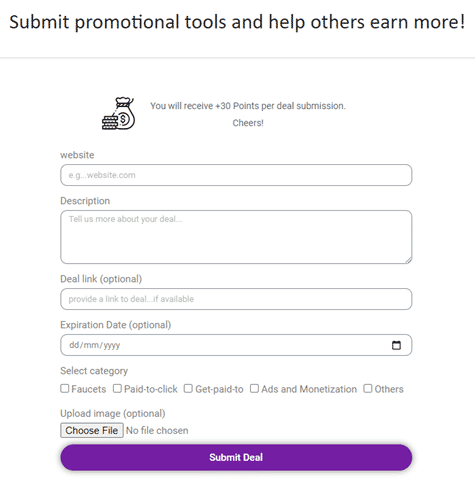 With this earning method, you are basically helping the site find more ref-back offers. In return, you will receive 30 points for every deal you submitted that becomes approved.
Submitting a deal is very easy to do. Just provide the details (refer to the photo above) and make sure to choose the right category. Once you've provided all the information, just hit the "Submit" button.
The site will then review the deal and if it gets approved, the reward will then be credited to your Bonusrave account.
However, this reward is ridiculously low, in my opinion. And it is honestly not worth helping the site like this for such a terrible reward.
Option 3 – Referral program
The last opportunity this site offers is their referral program. If you are not familiar with what a referral program is, it is basically a program that will reward you for inviting people to join the site.

All you have to do is share your invite link with the people you want to invite. Once they sign up to the site using your link, they will become your referral. You will then receive $1 once your referral makes their first withdrawal (which I will discuss next).
As you can see, in order to earn from their referral program, you have to invite people that are really interested in working on the site.
And you will only earn a one-time reward so it is a quite poor referral program compared to many other sites.
Recommended: Check Out the Top GPT Sites
How do you get paid?
Every ref-back offer you complete and deal you successfully submit, you will earn a certain number of points. You can then convert your points to cryptocurrency (refer to photo below) once you've earned 5,000 points.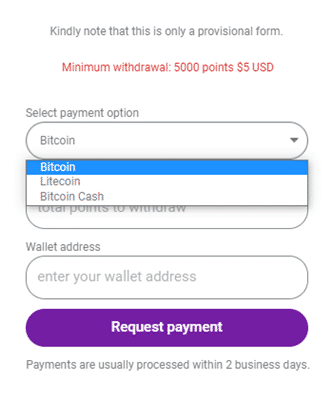 5,000 points is worth $5 of cryptocurrency and you have the option to convert it to Bitcoin, Litecoin, or Bitcoin cash. When you reach the payout threshold, just provide your wallet address to withdraw your earnings.
Unfortunately, this is the only payment option they offer. If you are looking to earn cash instead of cryptocurrency, I would suggest you check out the top sites that pay via PayPal instead.
How much money can you make?
In my opinion, the earning potential of this site isn't really that good. The earning opportunities it offers will eventually run out since there isn't an unlimited supply of ref-back offers.
So, there will come a point where you will run out of things to do to earn rewards. Another issue I've noticed about their payment system is, they say you will earn 60% from the ref-back offers.
But there's really no way for you to know how much that will be because they don't tell you how much they will receive from the site you signed up on.
So, it's a bit concerning and quite unusual, because on other sites (specifically GPT and survey sites), you will usually know how much will earn when you complete an offer or survey.
If it really works, it must be a very complicated algorithm – but I am honestly not convinced. Especially not when you look at the ridiculously low regards you get for referring people and for submitting deals.
If it really was such a generous site as it might seem, would they then not pay more for these options as well? I am not saying they do not pay you but based on my experience after testing hundreds of Get-Paid-To sites, something just seems a bit strange.
Also, it does not give you any in-depth info to help you find the best earning opportunities. It just gives you the options they get paid to promote.
And some of the sites they recommend you to join are terrible sites so it does not seem like there is any quality control.
As a result, Bonusrave.com isn't really a good long-term site to earn from, in my opinion.
Can you use it on mobile?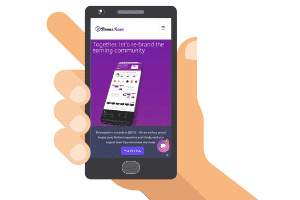 Bonusrave.com doesn't have a mobile app you can download, but you will be able to access their site from a mobile device using a web browser. And fortunately, their site is mobile-friendly. So, you won't have a hard time using their site on a mobile device.
You will be able to read all the content without having to zoom in. You will also be able to tap on links easily.
So, it's certainly doable and convenient to use on a mobile device.
Who can join Bonusrave.com?
Bonusrave.com is available globally. So, you should be able to sign up as a member regardless of where you live.
They don't mention any age requirement on their site, but since they pay via cryptocurrency wallet, then you will have to be at least 18 years of age to join the site. That's the minimum age required to open a cryptocurrency wallet.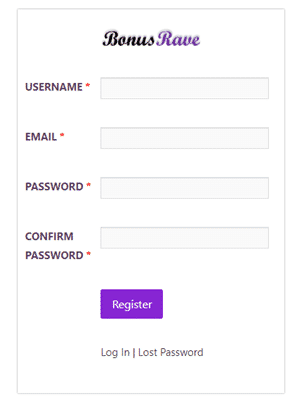 To become a member, you just have to fill out their registration form. The link to their sign-up form isn't very easy to find. You have to scroll down on their homepage a bit to find the "Sign up" button.
Once you are done with the sign-up form, all you have to do is click on the confirmation link that will be email to you. As soon as you've done that, you can log in to the site and start doing ref-back offers.
Can you get support?
If you have any questions about their site, you can refer to their FAQ page first to see if it has the answers you are looking for. If you can't find what you are looking for, you can contact them by email.
You can email support@bonusrave.com or you can also use the contact form provided on their website. In my opinion, Bonusrave.com has a decent support system in place for their members because they offer a couple of ways for you to get in touch with their support team.
Final Verdict
Bonusrave.com is a site that will pay you for becoming members of other online rewards sites. The site has a couple of good features to offer, but it also has some limitations.
Now, let me end this review with a summary of its pros and cons to give you a full overview of what the site has to offer so you can decide if it is really worth joining or not.

Pros:
Has a low payout threshold
Available globally

Cons:
Limited earning opportunities offered
You won't know immediately how much you will earn for completing ref-back offers
Limited payment options offered
Some sites they promote are very poor sites
They do not give any in-depth info to help you find the best options for YOU
If you are looking for a long-term site to earn from, Bonusrave.com isn't really a good option, in my opinion.
They only offer cryptocurrency as a payment option, which makes them less versatile than other online rewards sites.
Plus, the fact that you don't exactly know how much you will earn for every offer you complete makes it a bit strange, in my opinion. Normally, with survey and GPT sites, you will immediately know how much you will earn for every survey or offer you complete.
Also, it does not give you any in-depth info to help you find the best earning opportunities. The site just gives you the options they get paid to promote. So, you are basically just helping them earn instead of the other way around.
That's why I don't recommend you join this site. There are plenty of better options out there like survey and GPT sites. And speaking of good survey and GPT sites, I recommend you check out the top survey and GPT sites in your country if you are looking for long-term sites to earn from.
The sites on this list all have good earning potential and most of them offer cash rewards and not just cryptocurrency. Plus, you will also find a site you can join regardless of where you live.
If you have any comments, questions, or have any experiences with Bonusrave.com yourself, I would love to hear from you in a comment below.