CashSurveysOnly.com is a site that advertises itself as being able to teach you how to make an online income from home through paid surveys.
The site claims that you will be able to make enough money to stop worrying about where your money comes from and to buy all the things you want.
But is CashSurveysOnly a scam or is it really a legit way to make a living online?
In this review of CashSurveysOnly.com, I will look into the claims the site makes and explain whether they are realistic or not, and look into whether it, in general, is a site worth joining.
Honestly, there are some red flags you NEED to know about before joining.
What does CashSurveysOnly offer?
CashSurveysOnly.com is not as such a paid survey panel. The site is instead offering a catalog of survey sites. So by becoming a member, you will get access to a database of survey sites that only pay in cash, as this is the specialty of this site.
The site is very much focusing on the benefits that it claims to give you and focuses on explaining how it can give you the freedom to be your own boss, not having to commute to work, and that you will always have enough money to do what you want.
On the front page of the website, you will in fact see a list of 10 reasons why you should join and the freedom this can give you. A common theme of these reasons is that you by signing up and doing surveys through this site, will be able to become rich and do whatever you want, wherever you want, and whenever you want.
I think most people will find this thought very appealing, and it is tempting to join and try to get access to a life like this yourself. But before doing so, I will suggest you to continue reading.
I have taken thousands of online surveys myself and have joined hundreds of sites to and it might not be as easy as it sounds! So to make sure you go into it with the right expectations if you decide to join, make sure to read all of this review before joining.
What does a CashSurveysOnly.com membership cost?
To get access to the database of cash surveys, you have to buy a lifetime membership. It says that the usual price is $59, but you can get it for $29.95.

This is a classic marketing trick to make it look like you are saving money if you act fast, and it also says that this is a very limited offer.
But this offer will not go away, so take your time to think about it before spending the money to join:-) it is just a trick to create a sense of urgency and make you act before you think or do further research.
In fact, this statement was there when I first checked the site a couple of years ago. When I checked back on the site two years later, the same offer was still there and it still says it is limited – so clearly just a trick to get you to sign up fast.
After some extra fees, the price will end you being around $35 for a membership. This is a pretty good price if it would give you access to a lifestyle as promised, but that is highly unlikely.
CashSurveysOnly.com does promise at 60-day money back guarantee.
But if you carefully read what it says on the website, then you can see that you can get your money back, if you do not think you can earn ANY money by doing online surveys.
You will definitely be able to earn some money, but probably not the amounts that the site claims. So my guess is that if you end up wanting your money back, you can end up in an argument about the terms and what it takes to get the money back. It can be argued that you did make some money, so your membership terms are fulfilled.
I want to make it clear that this part about getting the money back is not something I have tested. But it is something that I can figure out might be the case from having a lot of experience in the online world and with survey sites.
And therefore these terms sound a bit strange to me, and it is definitely something to be aware of if you want to join this site. And if you have different experiences with this aspect, please feel free to let me know in a comment below.
The red flags of CashSurveysOnly!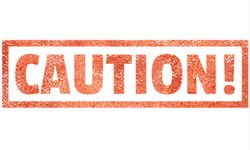 From my extensive experience with paid surveys, I can easily spot when you have to be careful about a survey site.
I have written an article about the general signs of survey scam sites that can help you see what to be careful of in general.
But below I will go over some of red flags I specifically noticed about CashSurveysOnly.com. This does not mean you cannot get anything out of joining but they are just important to know so you know exactly what you get.
Red flag #1 – It costs money to join:
If you have read any other articles here on PaidFromSurveys.com, you will know that I often mention that this is a big warning sign for me when it comes to paid survey sites. Legit surveys sites do NOT cost money to join.
And there is no reason to pay for a membership to get access to a database of paid survey sites. You can easily find these for free online. You can, for example, check out the top paying survey sites here, or google around and find plenty.
I am not saying that you will not get access to a list of survey sites by paying for a membership – I am simply saying that it is a waste of money, as you can easily find this information for free, and from more honest sources that do not try to sell you information that should be free.
Contrary to many other sites that try to charge you for this kind of information like, for example, TakeSurveysforCash.com, CashSurveysOnly.com are at least honest in the way that you right away can see that it cost money to join.
Several other similar sites try to hide this until you have given up your email address. That does however not mean that it is worth the money.
Red flag #2: You can become rich from doing surveys:
In all my articles, I make sure to make it clear that you will NOT become rich from doing surveys. You can definitely make some nice extra pocket money, and I enjoy doing this myself.
But doing surveys will not make you able to quit your job and buy new cars, new houses and all the other things you might want. This is a false claim, and any site that claims that you can make this kind of money doing surveys are clearly just trying to sell you an unrealistic dream to make money themselves.
And CashSurveysOnly has many claims about the freedom it supposedly can give you to join their site.

This is just NOT realistic.
It is, however, possible to make really good money online, if you are willing to make an effort to for example build an online business.
So if you are looking for this kind of income, you should look in that direction. If you are happy with making a bit extra pocket money, paid surveys are a great way.
But you just have to make your goals clear, and not let yourself be seduced by sites that promise quick wealth online just by answering a few surveys.
Red flag #3: No information about the owners:
Contrary to many other sites that try to charge you for doing paid surveys, CashSurveysOnly does have an about us page.
It is however very vague and general information you can find here. It does not really say anything about who is really behind the site. It is just another page that tries to point out the advantages of joining the site and what it can give you.
Usually, sites that are worth it and have nothing to hide, will have a more personal about page, where you can see some actual information about the founders and the company behind.
Red flag #4: Constant annoying pop-up to get your email:
Every time you click on a new page on CashSurveysOnly.com, a pop-up asking for your email will pop-up. This pop-up promises you that your right away will get a paid survey if you type in your email address.
An email pop-up is not itself a danger sign. Many sites have a pop-up to get people to subscribe to their newsletter (including my own website). But usually pop-ups are honest about you signing up for a newsletter, so you know that you in the future will receive information from a certain site.
In this case, you will just think you will get a test survey, but you will actually start receiving emails that try to convince you to pay for a membership.
Can you make money on CashSurveysOnly?
Above, I have mostly explained why I think CashSurveysOnly.com is a site you have to be careful about joining. But what about the money aspect? If you pay for a membership, will you then actually be able to make money?
You will get access to a list of survey sites, and I am sure there will also be some legit survey sites on this list. And by signing up to these surveys sites, you will be able to make some money – just not the amounts the site promises.
But there is absolutely no need to pay to get access to such a list, and it is, in my opinion, a complete waste to pay for this kind of information.
There is however also another way where you might be able to make a lot of money on CashSurveysOnly.com.
The site has an affiliate program, which means you can get paid every time you refer somebody else to the site. If you know a lot of people you can refer, or if you have a website with a lot of traffic so you can refer people that way, you might be able to make good money this way.
But that means you will make money from referring people to a site that is actually not worth referring people to. And you will make money when people pay for something they actually should not be paying for.
Not a way to make money I would recommend, and that is also why I, for example, do not have a link like this to this website in this article. I will only refer people if it is something that is actually worth referring people to.
But this does explain why you might see some reviews of CashSurveysOnly.com that tells you what the sales page says is true. Some people are willing to say whatever it takes to make a commission.
So just be aware of this is you see some people claim they actually became rich from joining – you will NOT become rich from survey sites no matter how good they are.
What to do, if you want to do paid surveys?
As mentioned, there are plenty of free and legit survey sites, and you can get access to all this information for free.
You can either google paid surveys in your specific country, you can have a look around my page at some of the other information I have about surveys sites, you can sign up for my 100% FREE survey crash course, or you can visit the link below to see a list of the survey sites I have had the best results with.
==>Click to See the Best Survey Sites in Your Country<==
Final verdict
I think it is clear from this review I am not impressed with CashSurveysOnly.com.
But to give you a better overview before deciding to join or not, let's finish by summing up the pros and cons.

Pros:

Cons:
Cost money to join
Exaggerated claims about income potential
Pushes you to sign up fast
No info about owners
Overall, the only good thing I can say about CashSurveysOnly-com is that it offers a money-back guarantee.
The problem is just that you should never have to pay for the kind of information it offers. Especially not because the sales page makes it sound like you can easily become rich and live the life of your dreams by joining and taking paid surveys.
That is just NOT how paid surveys work. You can make some nice extra cash on the side and have your opinion heard at the same time, but you will not be able to make a living from it. Any site that claims this is a site to stay away from, in my opinion.
Therefore, I instead suggest you check out the best survey sites in your country that are all transparent about the earning potential and where you can earn directly on the sites.
If you have any comments, questions, or have any experiences with CashSurveysOnly.com yourself, I would love to hear from you in a comment below.