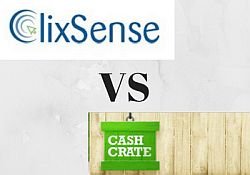 Two of my favourite paid survey sites are ClixSense and CashCrate. I have therefore made a comparison of the two, so you can get an overview of the plusses and minuses of both.
Let me say right away that it is difficult to say which one is the best as it depends on a number of things. But depending on your preferences or where you live, there might be some things that makes one of these sites better for you than the other.
Where are ClixSense and CashCrate available?
The first point I want to address is a very important aspect when it comes to deciding whether you should join ClixSense, CashCrate or both. If you live in an area where both have good opportunities, it is definitely worth signing up for both, but if not, you might be disappointed with the opportunities. So better to know where the sites offer the most opportunites before joining.
ClixSense availability:
ClixSense is available worldwide. You just have to be 16 years old to sign up. It seems to be one of the sites that has a lot of opportunities for most countries – even for some of the countries that usually do not have that many paid survey opportunities. There can however still be big differences in the amount of surveys and offers you get depending on your location. But I have not heard that there as such are any areas of the world where ClixSense does not at least offer an ok amount. If you have different experiences, please let me know in a comment below.
CashCrate availability:
You can sign up to CashCrate no matter where in the world you live and already when you are 13 years old. However, if you live in certain parts of the world, it does not make much sense to sign up, as you will more or less never have any offers or surveys. If you live in the US, CashCrate has a lot of opportunities, and is definitely worth signing up for. But there are also a good amount of opportunities for people living in Canada, Australia, United Kingdom, Germany and France. There are some opportunities to people living in the rest of Northern and Western Europe, but not the same amounts. If you live in Africa or Asia, CashCrate does at the moment offer very very few opportunities, and then there are other sites that might be better to join.
How many opportunities do the sites have?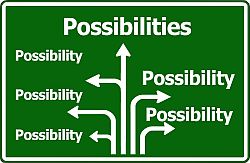 Exactly how many opportunities each of the sites have again depends where you live. Both of the sites has daily surveys and quite often also a good amount compared to many other survey sites. Both of the sites also has other offers. Here you can earn some extra cash by visiting certain websites, signing up for trials for certain services, downloading mobile apps, ect.
ClixSense is known for having PTC (Paid to Click) ads. That means that you get a small reward for clicking an ad and watching it for a certain amount of seconds. It is only a very small reward, but if you use it as a part of doing a certain daily activity on ClixSense, you will get an extra daily checklist bonus. If you have your own website, you can also use this service to get traffic for your site very cheap by advertising yourself.
Both sites have different contests where you can win extra cash, or small games you can play on the platform. I also have good experiences with the support on both sites – if you need help at some point, they are quick at getting back to you with a useful answer, which is a good sign for any site.
Overall, the amounts of surveys and other opportunities you have to make money on these sites are very good for survey sites. The main thing to be aware of in that connection is where you live, as that will have the biggest effect on the opportunities.
And please remember that surveys will in general not make you rich, and you should not believe anybody that tell you this.
If you want to know more details about the opportunities on each of these sites, you can check out my full review of them by clicking the link below.
How do they pay?
For most people it is important to know what kind of payment methods a survey site offer – you want to make sure you can get your rewards in a way that suits you before you start making money.
CashCrate offers payout through check or through PayPal, which is the preferred method of payment for many people that do surveys. The first time you request a payout, it does however have to be as a check. After that, you can get paid through PayPal. You can get your rewards paid out once you have earned $20.
ClixSense does unfortunately not offer PayPal as a payment method, but has several other methods that are also very good. You can get paid through check, if you live in the US, and other than that, you can get paid through several different online payment platforms, depending on your preferences. At the moment, the methods offered are Payoneer, Skrill, Paytoo, Payza, and Tango. So, there are very good ways to get your money paid out. Exactly what each of these platforms offer is too long to include in this post, but you can check out my article about ClixSense payment methods for further details.
As you can see, both sites offer easy ways to get your rewards paid out. And both sites also make it possible for you to get paid in cash, which many people (including myself) prefer when doing surveys. So the payout method should not stop you from signing up for one of these site, unless you have a strong preference for only using a certain platform. But then you know what the two sites offer and can choose accordingly.
Which site is the most user-friendly?
User-friendliness can be a very nice aspect of any website. When it comes to survey sites, the more opportunities a site has, the more difficult it will also often be to find your way around the site. Both CashCrate and ClixSense has a lot of different opportunities. They have both done a good job trying to organize it in an easy way, but at first sight, it can be a bit confusing. Especially if you are not use to do surveys, and then all the opportunities can almost be overwhelming. But you will quickly find out how it works, and where the different options are, so it will only be in the beginning it can be a bit confusing. And if you need help to work something out on one of the sites, feel free to leave a comment below. I am using both sites a lot, and will be happy to help you figure out how to use them.
If you join them and think they are too confusing for now, you can try a site like PaidViewpoint instead that is very simple and very user-friendly. It does not offer the same amounts of opportunities, but it is a very nice site and is very easy to use.
Conclusion – should I choose ClixSense or CashCrate?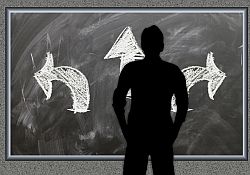 As I mentioned in the beginning of this comparison, these two sites are both some of my favorite survey sites.  Personally, I will keep being a member of both of them. But it all comes down to personal preferences. The reason I have made this comparison is to make some of the differences clear, and help you make a choice where you know as many details as possible before making the choice.
If you live in a location where both sites are offering good opportunities, I would definitely recommend to sign up for both of them. Then you can see for yourself exactly which one gives the best opportunities for you. If both sites give good opportunities for you, there is no reason not to stay a member of both of them and earn on both of them. If you want to make money on surveys, it is in general a good idea to sign up for several sites, and then why not chose these two that are some of the best.
If you however do not live in the US, Canada, Australia, the UK, Germany or France, CashCrate will probably not give you a lot of opportunities. You can still sign up for the site, but just be aware of this so you will not have too high expectations and be disappointed.
If you have a strong preference for only being paid through PayPal, then you know that ClixSense is not a good choice for you. Before you make that decision only based on the payout method, I will however suggest you to check out the article about the ClixSense payout methods I put a link to above, and check if you do not find one that fit you there.
No matter whether you choose to sign up for ClixSense, CashCrate, both or any other survey site, I wish you all the best with it, as surveys can be a great way to make a bit of extra cash. And if you have any questions or thoughts, please feel free to leave a comment below.
==> Click to see full ClixSense review<==