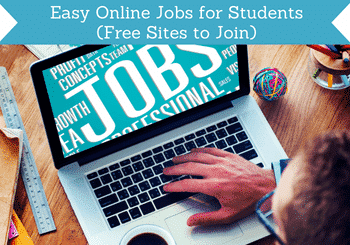 If you are a student looking to earn extra cash, there are plenty of ways you can do this.
One of the most convenient ways to earn some extra money is by taking on online jobs because you can do them at the comfort of your own home/dorm as long as you have an internet connection – and you can do it whenever it fits into your schedule.
But the main reason why this option is popular for students is there are plenty of jobs you can do online without having to shell out any cash.
So, here's a list of easy online jobs for students that you can do and start earning completely for free.
This guide will explain what you need to do for each job, so you'll be able to determine which ones are the right ones for you.
How much can you earn?
Before we talk about the best online jobs for students, let's discuss the earning potential of these kinds of jobs. That way, you'll more or less know what to expect if you decide to do these jobs.
As mentioned above, all of the jobs I will be including in this guide are free to join. Plus, you don't need any specific skills to do most of these jobs. Anybody can do it. All you really need is some time and a little bit of effort.
Now, as for the amount you can earn, just be aware that these jobs will not make you rich overnight. They are just ways to earn extra income. That being said, some of them can potentially grow to become a really good way to earn extra income.
But the majority of them where you can start earning immediately are just ways to earn extra pocket money so to speak. The most important thing to remember with these methods is, the amount you will earn will always be proportional to the time and effort required to complete the job.
The more effortless a job is, the less you will earn. So keep that in mind when deciding which jobs suit you best.
10 best online jobs for students
Let's now go over these 10 options so you can find out which ones suit you best. Take note that some of the options on this list aren't really exclusive to students but they are open to everyone.
I will keep updating this guide if I find new opportunities, so make sure to bookmark this page and check on it from time to time for new opportunities.
#1 – ModSquad
ModSquad is a website that offers a way for you to earn extra cash by becoming a moderator (hence the name). What this site basically does is look for potential members to handle tasks like moderating a forum or social media account, chatting with customers, and basically any task that a moderator will do.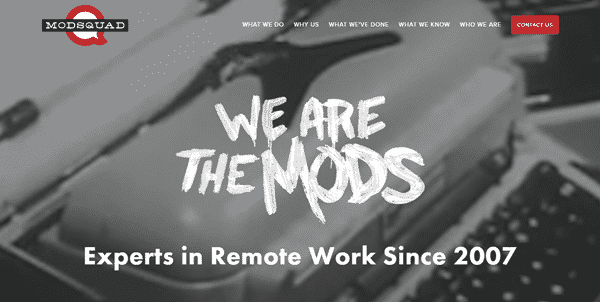 The only thing you have to keep in mind with this site is, the application process will take a bit of time. So, you can't earn immediately. You will have to send your resume first and fill out their application form.
That's the one downside of this site. It's hard to get in, but once you are accepted, you can earn a decent amount. So, there's long-term potential with this site.
#2 – Paid surveys
One of the tried and tested ways to earn online as a student is by answering paid surveys.
And the great news is that many companies and organizations love to hear the opinions of students, so there will usually be plenty of available paid surveys you can take.
All you need to do is just sign up for several sites to get more opportunities and then answer surveys when they are available.
To make it easy for you to get started if you think this is a good option for you, I have a list of the best paid surveys for students here you can check out.
#3 – Becoming a user tester
If you are good at paying attention to details, one good option is to become a user tester. This job will involve testing websites, mobile apps, and computer programs. You will have to spot bugs, errors, test user experience, and even proofread the content provided to earn.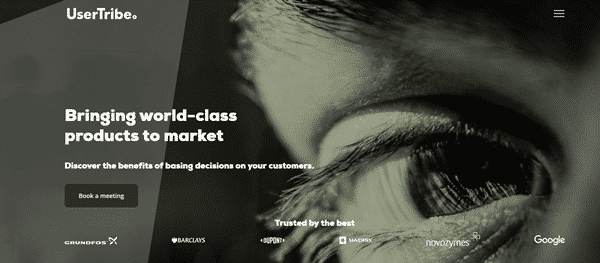 A good example of a user testing site is UserTribe. Usually, with user testing sites, it will involve you speaking your thoughts out loud while testing the site, app, or program and recording your screen at the same time. That also means you need a quiet room to work in. So, keep those things in mind before you decide to do this kind of job.
#4 – Listverse
If you have good writing skills, one way to earn extra cash online if you are a student is to join Listverse. This site will pay you to write articles.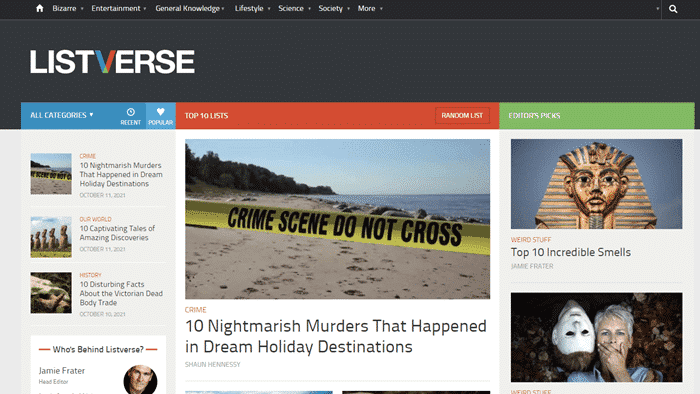 You can potentially earn up to $100 per article you write. So, there's a high earning potential from this site. Of course, you have to follow the guidelines set by Listverse when you are writing your articles. This opportunity requires a bit of time and effort but it does pay well.
Of course, there are other sites that offer the same kind of opportunity but what I can say is, choosing an article-writing site to join will really all depend on what type of articles you want to write. So, before you join one, I would suggest you check out what kind of articles they will ask you to write first.
#5 – Get paid by playing games
This is a great opportunity to earn because there are plenty of mobile apps that offer this kind of earning opportunity. So, if you want to have fun and earn at the same time, this is your best option.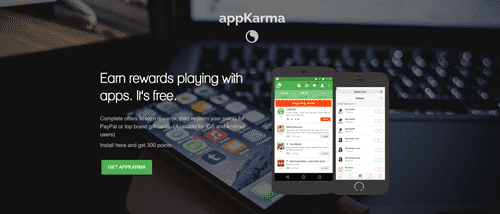 One good app I can recommend is called AppKarma. To earn from this app, you just have to download their featured games and play them for a certain amount of time. Then, you can use the rewards you've earned to redeem gift cards or convert them to cash via PayPal.
And again, since there are plenty of apps that offer this kind of opportunity, choosing the right app will mostly depend on the type of games you want to play. I would recommend you check out this guide on the best ways to earn money by playing games online.
#6 – Freelance tasks
When we are talking about great ways for a student to earn extra cash online, we have to include sites that offer freelance tasks. That's because you can potentially earn really good money here if you have the patience and skills to build up a good reputation.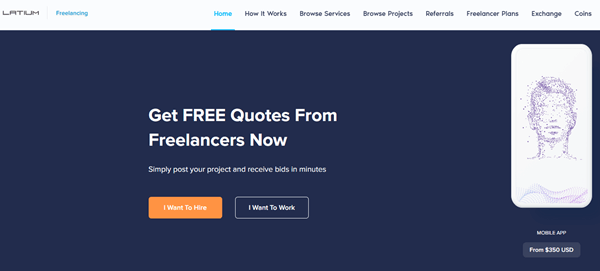 And one of the best sites I can recommend where you can find freelance tasks is called Latium. When you become a member of this site, you will gain access to a bunch of freelance tasks you can apply for. The type of tasks you have to do will vary, but the good thing is, they have a lot of categories available.
So, you will definitely find tasks you are comfortable doing. And the good thing about this site is, it doesn't charge as much when you get paid (freelance task sites will always take a cut from your earnings) compared to other freelance sites.
#7 – Voice-over jobs
You can potentially earn good money if you are really a good voice actor/actress. You don't have to necessarily be a professional voice actor to earn from this.
There are websites like Voices where you can find opportunities to earn even if you are not a professional voice actor/actress.
You just need decent equipment and a quiet place to work in when doing these jobs.
#8 – Passive income apps
One of the easiest ways to earn extra cash is to download and install passive income apps. If you haven't encountered this kind of opportunity yet, let me explain to you how it works. With this kind of app, all you really have to do is install the app and set it up. Once it is set up, you can just let it run in the background and sit back and wait to earn enough so you can withdraw your earnings.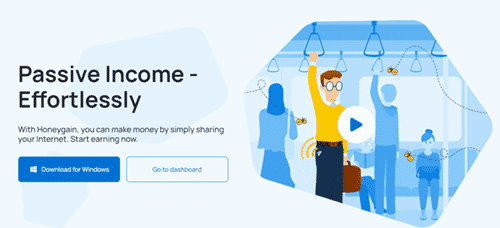 One good passive income app I can recommend is called Honeygain. It will allow you to earn by simply sharing your unused internet bandwidth. According to their own calculator on the website, if you share 10 GB of data per day, you stand to earn around $30 per month. It's not much, but it's an effortless way of earning, which is what makes it appealing.
If you are looking for other passive income apps, I would recommend you also check out the best passive income apps. If you join several of these, it will increase your overall passive earnings.
#9 – Mystery shopping jobs
This opportunity is an interesting way to earn extra cash. If you haven't done any mystery shopping jobs, here's how it works. You sign up to become a mystery shopper. Then, you will find mystery shopping jobs around your area.
Just choose which ones you are interested in doing and go to that shop. Each mystery shopping job will have a checklist of what you need to do. So, just complete the checklist. Sometimes, it will involve you having to purchase something. The good thing is, you will be reimbursed for the amount you spent when you complete the job.
Then, you have to provide your feedback while you're doing the shopping. That's what the mystery shopping apps/sites are really looking for. The key thing with being a mystery shopper is, the staff should not be aware that you are a mystery shopper. Otherwise, you won't be able to provide the feedback the app or site is looking for.
This opportunity is a great option if you live in a big city because there will be plenty of jobs to do.
You can check out this video about mystery shopping jobs that will show you some great and easy options for this.
#10 – Cashback sites and apps
This opportunity is more a way to save money rather than earn. But as the saying goes, "Money saved is money earned". So, you will essentially still be earning money if you think about it this way.
Joining cashback sites and apps are a great way to save some money especially if you frequently shop online. You can earn back a decent amount by taking advantage of the cashback deals these apps and sites offer.
There are even sites and apps that will pay you in cryptocurrency. So, it can also become some sort of investment, if you would like to get into the world of cryptocurrency. For a list of the best cashback sites/apps you can join, you can check out the best cashback sites here.
Final thoughts
There you go. If you are a student looking to earn some cash online, the opportunities above are the best easy online jobs for students. As mentioned at the beginning of this guide, all the jobs above are legit and free to join.
Just choose which ones would best fit your schedule and interest and sign up. And if you want to maximize your earnings, I would recommend you do a few of them and not just stick to one. That's the best way to gain access to more earning opportunities.
If you have any comments, questions, or know of easy online jobs for students that are not on the list, I would love to hear from you in a comment below.