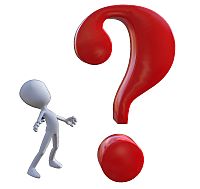 There are many websites that offer to pay you for filling out questionaires. Some of them are very simple and easy to start using, while others are a bit more complicated to navigate on and find out how to use.
On this page, I will show you how to do surveys for money on the different sites I have tested so you can get started easily. Below you will find a short video introduction and tour of the different sites. I find videos are a great way to get a quick overview of a site and get an initial idea whether a site is interesting for you or not. I have therefore made these videos, and will continously make new ones.
If you are interested in more details and advice to a certain site, I have made written reviews of many surveys sites as well. My reviews also include a number of advice and tips that can help you make the most of of the surveys sites, and will hopefully give you enough information to decide if a certain site is even interesting and relevant for you to join.
You can find a link to some of the full reviews below, or check out my review section.
Video instructions for paid survey sites
You can scroll down to see the different video instructions I have done, or click a name on the alphabetic list below to go directly to a certain video.
Alphabetic list:
You can read more in my full ClixSense review and advice.
https://www.youtube.com/watch?v=6WIp82tVuCw
Read more and get some extra advice in my full PaidViewpoint review.
Read more about this site in my full YouGov review.
Read more about this site in my full Vivatic review.
If you have any questions to a particle site that I have done a guided video tour of above, feel free to leave a comment on the review of that particular site. If you have more general questions or comments, you can leave a comment below on this page or any other page.