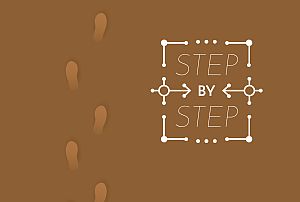 If you have never tried to do paid surveys before, or if you are fairly new to it, this page will help you to get started easily, and guide you one step at a time.
Just follow the steps below, and then you will be ready to start making money from paid surveys in no time.
If you do not really know what paid surveys are about, and would like to know a bit more before you start, you can read this introduction to paid surveys.
One thing that is important to know before you start is that it is free to join any of the legit survey sites. If a survey site wants to charge you for joining, it is a scam, and you should find another site.
An even more effective way, to make sure you get the most out of paid surveys, is to sign up for my FREE 5-Day Survey Course below. You can start right after signing up. If you do not want all the details in the course, you can instead follow the steps below.
Step 1 – Find and register for survey sites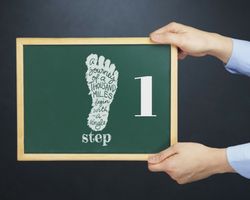 To be able to do paid surveys, you first of all need to register to some of the survey sites that offer this opportunity. There are hundreds of these, but not all of them are good, and some of them are outright scams.
To find the right survey sites is not necessarily easy. But I have tested a huge amounts of survey sites, and have made a list with the 10 survey sites I have found to be the best. There are many more survey sites, and also many more that can be worth signing up for. But these 10 are the best place to start. So, you can check out the list through the link below, and see which ones that sounds most appealing to you.
When choosing survey sites from the list to sign up for, there are a few things that you should in particular look for, and remember:
Which countries are the survey sites available in:
Some survey sites are available worldwide and have great opportunities some places, but almost no opportunities in other countries. Some sites only allow you to sign up, if you live in specific countries, and some sites have good opportunities in almost all countries.
What is the payment method:
Different survey sites offer different payout methods of your rewards. Choose the survey sites that have payment options that fits you
Register for several sites:
It is a good idea to sign up for several sites to increase your opportunities.
==>Click to see the Top 10 survey site list<==
Step 2 – Verify your email address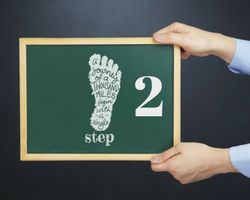 This step is very easy, but also important. At most survey sites, you must confirm your registration. So, once you have registered, you will receive an email with a confirmation link. Click this link, and your account is confirmed, and you can start using the platform.
At some survey sites there is the possibility to fill out some profile information about yourself once you login. This is voluntary, but it can be a good idea. It helps the survey sites to match surveys with you, and you will therefore probably be offered more surveys, if you fill it out. At some sites, they even give you a small bonus when you fill it out, so this can also be a way to earn your first rewards.
Step 3 – Manage your expectations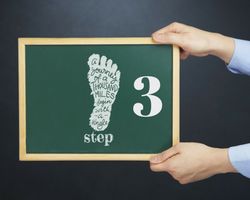 This is not as such a step, but it is something very important if you want to have success with paid surveys, and that is why I am including it here as a step. That is to manage your expectations. If you join the right sites, surveys are a great, free and easy way to make some extra cash. But it will NOT make you rich. It is however the only way to earn money online that is 100% free and without any deposit or risk. This is important to remember. The sites that promises you that you can become rich from just doing a few surveys a day are scams, and you should stay away from them.
If you start doing surveys with the expectation that you will be able to make a living online from it, you will be disappointed. But if you are doing it to make some extra cash on the side, and at the same time have your opinion heard, paid surveys are a great way to do this.
Step 4 – Start taking surveys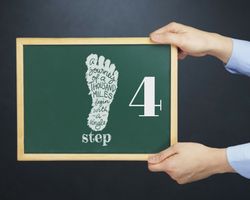 Now you are ready to login to the survey sites you signed up for and start taking surveys.
At some surveys sites you have to login to see what opportunities are there, and others will send you an email every time there is a new survey available for you. In the individual reviews of the survey sites here on PaidFromSurveys.com, you can see which sites are sending and which ones you have to login to, to see the available surveys.
Hope you now feel ready to sign up for your first survey sites and start making some money taking surveys. If you want a guide with more detailed information about how to get the most out of paid surveys, you can sign up for my free Survey Crash Course below.
If you have any questions or comments, please feel free to drop a line below.