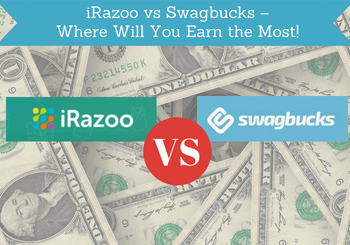 Finding the best paid survey sites is an important factor to make sure you get the most out of paid surveys.
Two of the big sites are iRazoo and Swagbucks, but it might not be worth joining both of them for you.
I have previously done a review of Swagbucks and a review of iRazoo. In this article, I will instead put iRazoo vs Swagbucks and do a comparison of the two sites.
This comparison will make it easy for you to see which of the sites fits your needs the best, and which site you can earn the most by joining.
In which countries are iRazoo & Swagbucks available?
Let us start with one of the most important factors when it comes to finding a good paid survey site or a good GPT site (get-paid-to).
That is the country you live in. This plays a huge part in what opportunities a survey site is offering. Some sites are not even available in some countries.
So let us look at where iRazoo and Swagbucks are available, so you can right away see if one of them or both of them are not relevant to you.
iRazoo availability:
You can, in theory, join iRazoo no matter where you live. That is one of the advantages of this platform.
However, the number of opportunities can vary greatly depending on the country you live in. There are by far the most opportunities for people living in the US, Canada, the UK, and Australia.
You can join more or less from all other countries as well, but in many, there will be limited opportunities.
Swagbucks availability:
Swagbucks is unlike iRazoo not available worldwide. It does, however, offer really good opportunities in the countries where it is available. These countries are at the moment the US, UK, Canada, Australia, Ireland, Germany, Spain, France, and India.
As mentioned, you can join iRazoo no matter where you live, whereas Swagbucks is limited to certain countries. However, even though you might be able to join iRazoo from any country, it will in many cases not offer a lot of opportunities, but I will go into this below.
If you are not from one of the countries mentioned above, you can instead check out the list of the best survey sites in YOUR country.
The opportunities to earn compared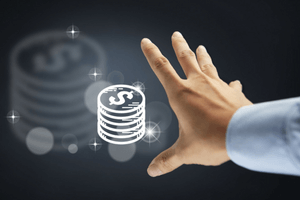 Both iRazoo and Swagbucks are what is called GPT sites (get-paid-to), as they do not only offer paid surveys but also offer many other ways to earn.
So let's compare the options each of them offer and the earning opportunities.
If you just purely look at the number of options the two sites have, they are very similar. Both of them offer the following methods to earn: paid surveys, watch videos, surf the internet in their own browser, take offers from their offer wall, invite friends, play games, daily goals, and free promo codes.
Swagbucks offers a couple of extra things like for example some great opportunities for getting cash back when shopping online and a free reward on your birthday.
I will not go into all the details about what each of these ways to earn means, as I have already written a lot of details about this is my reviews of each of the sites, so if you want more details about each of the earning methods, you can check out the reviews of the two sites through the link at the beginning of this article.
But from looking at this overview, it could seem like the sites are very similar, but there are some big differences you need to be aware of.
Which site has the best opportunities?
iRazoo definitely offers a lot of ways to earn, but compared to Swagbucks it does in my opinion not offer as good opportunities.
Even though it offers many daily opportunities, it does in many cases not pay as well for your time as Swagbucks does. It does not mean it cannot be worth using the site, and especially the surveys and offers can be worth it. But if you want to prioritize your time, you can, in general, get better rewards for your time on Swagbucks compared to on iRazoo.
An example is the daily goals, where you on iRazoo can earn up to $2 per month and on Swagbucks up to $3 per month as a bonus just by being active enough.
Another example is that you by inviting friends to iRazoo can make up to 80 cents per friend you invite, and on Swagbucks you will get the equivalent of 10% of what your friend earns, which can end up being a nice amount of money.
These are just a few examples, but it is an indication that even though you can make some nice extra money on iRazoo, you can make more for your time on Swagbucks.
On Swagbucks you will also get a $5 joining bonus, where you on iRazoo will get around $1 joining bonus.
You can click here to get the $5 joining bonus for Swagbucks, as you need to join through an invitation link to get this bonus. You will find such an invitation link on the Swagbucks review the link will take you to.
Payout methods compared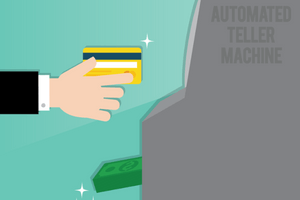 What payout methods a GPT site is offering is very important, and luckily both Swagbucks and iRazoo offer good options in this area.
On both platforms, you get paid in points that can then be exchanged into cash or gift cards.
However, the point system on iRazoo is pretty confusing, and it is difficult to get a quick overview of what you get paid to for example take a survey. Whereas on Swagbucks, it is more straight forward.
When that is said, both sites offer great ways to get your rewards out, as they both offer PayPal as a payout method, which is my personal favorite method.
iRazoo also offers some gift cards, if you live in the US or Canada, but for all other countries, it only offers PayPal. Swagbucks offer a good amount of different gift cards, and compared to iRazoo, the selection of gift cards is a lot bigger, and this option is available in all countries.
But if you like me prefer PayPal, both sites offer equally good payout methods.
Which site is the most user-friendly?
How easy a site is to use, is of course also important. Sites that are not user-friendly just take too long to use and can waste a lot of your time.
In general survey and GPT sites that have many opportunities are of course a little more difficult to navigate than sites that only have a few opportunities.
Therefore it just takes a little time to learn to navigate both iRazoo and Swagbucks. None of them are however difficult to navigate.
However, iRazoo's point system makes it a lot less user-friendly than Swagbucks.
I do not like it when sites make the point system too complicated and make it difficult to quickly see how much you will get for taking a survey or offer.
The sites that have complicated systems have in my experience also lower rewards, but it can be difficult to realize because of the complicated system – this also seems to be the case for iRazoo, whereas Swagbucks has a very straightforward point system.
A very user-friendly thing both sites offer is an app. Being able to take surveys, offers, etc. through an app makes it easy to earn on the go and when you have a little break during the day. So great that both platforms have their own app.
Should you choose iRazoo or Swagbucks?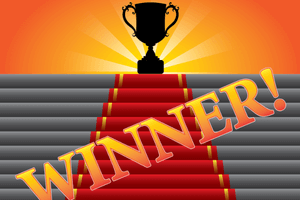 I hope this comparison of iRazoo vs Swagbucks has already given you a good idea about which site offers the best opportunities for you.
Swagbucks does, of course, have the limitation that it is only available in some countries, whereas you can join iRazoo no matter where you live.
I do, however, not really think the opportunities on iRazoo are good enough. So if you live in a country where Swagbucks is available, I would strongly recommend choosing that over iRazoo.
If you do not live in a country where Swagbucks is available, or if you want to join more great survey and GPT sites, I would still not really recommend iRazoo. In my experience, there are a lot of sites that are more user-friendly and offer better opportunities to earn.
If you want to join Swagbucks, then visit my Swagbucks review to get a $5 joining bonus, and if you want to join other survey sites, you can check out my list of the top paying survey sites in your country.
If you have any comments, any questions, or have any experiences with iRazoo or Swagbucks yourself, I would love to hear from you in a comment below.