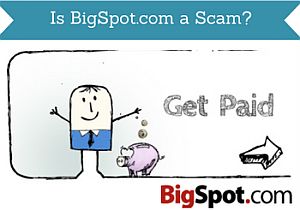 You are probably here on this page because you have heard about BigSpot.com and are interested in doing paid surveys. But is BigSpot.com a scam survey site or one of the legit sites that you can actually make money on?
In this BigSpot.com review, I will share my experiences with you and let you know what the site is really about – and it is something you should know before you join.
What can you find on BigSpot.com?
When you first come to BigSpot.com it is a very clean and pleasant page to look at. There is just a little drawing that shows that you can join, take surveys, and get paid. And then there is a sign-up form.
Before joining any survey site, I do always try to read a bit more about what they offer on the site. That is however not really possible at BigSpot. There is very little information about what the site is and what it offers. You can only find a privacy policy, terms, a contact form and then the sign-up form. That is it. There is no other available information before you join.
So you have to sign up to really see what the site is offering. At most legit survey sites, you can usually see what kind of rewards, background info about the website etc. before you join. But there is a reason to why that is not there on Bigspot, and I will get to that a little bit later.
In general, it is a bad sign when you cannot find any real information about a site before you join. But I still signed up because I was curious and wanted to check it out, and also so I could make this review, and let others know what it is about.
What does BigSpot.com then offer?
As mentioned, I signed up, and that was very easy. I just had to fill in my email address, birthday, gender, and country, and that is it. I did not even have to select a password, confirm my subscription, fill out any profile info or anything else. That is itself is also a bit strange.
So what do you then get after you join? Well, to be honest you get very little. All that is available once you join is a list of survey sites you can join. There is nothing else. No further information about the survey sites, no reviews, no explanations about what the different survey sites offer. Just a list with links to survey sites where you then have to go and register again, if you want to join any of the survey sites BigSpot.com suggests. And it is not even a very comprehensive list.
This might sound a bit strange, and why would anyone make a site just with a list of links and where you have to join to see this list and nothing else?
What does BigSpot.com get out of your membership?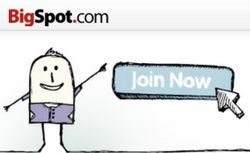 Even though it might at first sound strange that anybody would make a site like this, there can be good reasons for that – from BigSpot.com's point of view. Not from your point of view as a user.
First of all they have your email address. They can then use this to send further info and try to get you to come back to their page and use their offers. I must however say that even though that is most often how websites use your email, that is in my experience not the case with BigSpot. I have not received one single email trying to lure me back to their page. Kind of strange actually.
They can of course also choose to sell your information to other sites that can the spam you (even though that that is illegal). I have read some other reviews of BigSpot.com that claims this is the main purpose of the website. I have however not seen any proof that this is true. It might be, but it cannot be proved and I do not want to make claims like this that I do not know whether is true or not. From my experience with survey sites and internet marketing, I do think that there is another reason why they have this site.
That reason is to get you as a member, because that can make them money. Not by selling your info, but by getting you to sign up for survey sites through their website. By creating a membership. the site is trying to create trust, and a sense of commitment, and then you are more likely to click the links on their page after you have signed up. Because you already took the first step of signing up to their site.
If you then click one of the links on their site, they will get a commission from the site they are referring you to, if you join. There is as such nothing wrong with getting commissions like this to refer people. I also use links like this sometimes on my website. It is a way to pay for the costs that are related to running a website and providing useful information.
But the problem is that BigSpot.com provides no value to the user of their website at all, so why should they get a commission? It is nothing but a list and a website meant to get you to use their links so they can get a commission. That is just a waste of internet space, if you ask me:-)
How do you get paid?
So, can you at least get paid for doing surveys on BigSpot and how do you get paid?
You cannot get paid at BigSpot.com itself. You can by going to the websites they provide links for, and then sign up there and do surveys on those sites. But BigSpot does not as such give you any surveys, and therefore also do not pay you. That is also one of the reasons that you cannot find any information about what kind of rewards they are offering before you join.
They are not offering any – they are just offering links to websites that then offer this.
Is it worth signing up for BigSpot.com?
No, it is really not worth signing up. Why would you? You will just get a few links and nothing else. No real valuable information.
Verdict – scam or legit?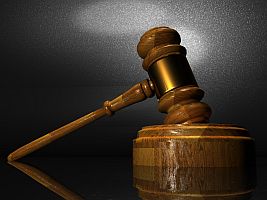 BigSpot.com is not as such a scam. Usually online scams are understood as websites that tries to trick money from you, and unfortunately there are scam survey sites that try to do this.
BigSpot.com is at least free to join, and the survey sites that I have seen they are referring to are also mostly decent and reliable survey sites. I have not seen them referring to any of the scam survey sites.
It is just completely unnecessary to sign up for and a waste of time. I do not as such have a problem with a member site like this. It reminds me of PanelPlace that is using the same methods, but at least provide a bit more useful information. In my opinion, still a waste of time, but at least they provide some more value to the members (though not a lot).
But if you have a member site like this, it should be to provide some real valuable information to your members. Not just to give them superficial information or a couple of links to make a bit of commission yourself.
I also do not like the approach that you have to sign up and give your email, before knowing what you sign up for. If you have something of real value to offer, you would not mind telling people what they sign up for, before they sign up.
So BigSpot.com is not a scam, but also not at all worth signing up for. You can find list of survey sites many other places without having to sign up, and at the same time get more in-depth information, so you know what you are signing up for.
If you want to see what survey sites are instead worth signing up for, you can check out my top 10 list through the link below.


If you have any questions, thoughts or any experiences with BigSpot.com yourself, I would love to hear from you in a comment below.
BigSpot.com Review
Money/time ratio

Frequency

Usability
Summary
BigSpot.com is just a collection of links to survey sites – and not a very good list. It does not provide any valuable information, and you cannot do any surveys on the site itself. It does no harm, but is also just a complete waste of time to join.