At first glance, Cashback Research looks like a legit survey site that is free to join. But sometimes the first look at a survey site can be deceiving, so I have taken a closer look and tested the site thoroughly. In this Cashback Research review I will share my experiences and all the details with you.
As you can probably figure out from the name of this article, I am not very impressed with the site. Let me reveal right away that I would Cashback Research is not a scam. It does however have some aspects that I are very poor, but also some aspects that deserves some credit. I will go through all these details below, so you can judge for yourself whether it sounds like a site for you or not.
What is Cashback Research and what does the site offer?
Cashback Research is a survey company that has its base in South Carolina in the US. From the info I could find, it looks like it started back in 2007, so it has been around for a while. It offers the following ways for members to earn money:
Daily surveys:
Doing daily surveys are the main way to earn money on Cashback Research. When you login, there is a section called "Daily surveys", and here you will see a list of the surveys, you can try to take. There are both red and black surveys. The red surveys are surveys that you are pre-qualified for, which means there are good chances for you to be able to take them. The black ones you do not know whether you will qualify or not, and just have to check.
I am however not impressed with the daily survey options on Cashback Research. It is only links to thirds party providers, which means that you will just be taken to another survey site to take the surveys. Many survey sites are using third party providers, and it works well in many cases. It just seems that it is not very good options that Cashback Research has.
Also, you are not necessarily allowed to take the daily surveys. You will have to activate them first. You do this by signing up for one of the other survey panels Cashback Research recommends. This is panels they get a commission when they recommend. I do not have a problem with sites using these kinds of links, as it can be a way to pay for the cost of having a website, and I also use these kinds of links myself to help pay for the cost of having PaidFromSurveys. I do however not like that they just provide a bunch of links without any further information, and that you are also forced to sign up to one of these panels to even get access to the daily surveys, which are also just links to surveys on other sites. So not really any unique or good options for surveys on Cashback Research in my opinion.
Survey panels recommendations:
When you are logged into your account, you can see the list of survey panels above. As mentioned, this is just a list of survey panels you can join, and Cashback Research will then get a commission, if you join. You will also yourself get a bonus of $10, if you join 12 of these panels. That is quite a lot of panels to have to join, and they do not provide any valuable information about the panels so you can see if they are even interesting for you to join. They are just trying to push you towards signing up to them. If you are already a member of a few survey sites, there is also a great chance that there will not be 12 panels you can join, and then you will not get any bonus at all for joining any of them. So another option that is a better deal for Cashback Research than for you.
Bonus cash offers:
On the Cashback Research dashboard, you can see a yellow box called "Bonus cash offers". These offers are not surveys, but other online offers. It will often be where you have to sign up for a free trial, and sometimes also have to pay. There can however be some good offers here that can be worth taking. Many of these offers are however also offered at other survey sites where there in general are better opportunities, so if you are interested in taking any of these offers, I would recommend to check out some of these other sites for them instead. No matter if you take such offers on Cashback Research or other survey sites, be sure to read all the conditions, so you are know what you are saying yes to, and what you are getting out of it.
Membership level bonuses:
Cashback Research has different membership levels. When you first join, you are automatically a bronze member. There are also, silver, gold, and platinum levels. The membership level decides how much you get paid for the daily surveys. As a bronze member, you get $0.50 per daily survey. Silver levels get $0.55, gold $0.60 and platinum $0.65.
To upgrade from bronze to silver, you have to join at least 10 of the other survey panels Cashback Research are recommending. So if you for example already are a member of several of the ones they recommend, and therefore are not able to join 10 or more of the recommended survey sites, you will never be able to go to a higher level than bronze. To get to gold level, you have to sign up for at least 15 panels or achieve 5 payouts, and for platinum level you have to achieve 10 payouts, so it will take a while to get there. How the membership levels are mostly determined by how many other panels you sign up for, and that you can never go to more than bronze level, if you do not sign up for at least 10, is another proof that Cashback Research seems to mostly be about getting you to sign up for other survey sites.
Below you can see Cashbach Research's own presentation vidoe about what the site offers. I do however think the video makes it look better than it is, and there are definitely some things that are not mentioned in the video, as you can read more about below:

Be prepared to have your inbox flooded!
When you sign up for Cashback Research, you also sign up to receive emails with updates. In the conditions on the website, you can see that it says that Cashback Research does its best to keep the content of the email relevant. In my opinion the staff are doing a really bad job at this, if they are actually trying. After I had been a member for 4 days, I decide to block the email address. At that time I had received around 30 emails.
If it had then been email with great survey opportunities, it would have been great. But it was mostly just emails with links to get me to sign up for other survey panels or take some cash offers. There was no real valuable information or tips about any of the offers or sites, but just links to push me to sign up. I could maybe accept this in itself, but many of the links I clicked did not take me to the site it claimed it would. Several times the links instead took me to spam sites claiming that I was the lucky winner of some amazing prizes to get my personal information. One time I even experienced my phone started vibrating and giving warnings when I clicked one of the links that took me to a spam site. To be fair, not all the links were poor links, but when so many poor spam links are allowed in their email, it makes me doubt the integrity of the site.
How do you get paid?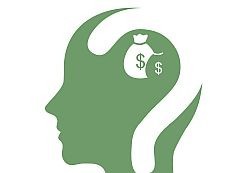 When you take surveys, join survey panels or take cash offers on Cashback Research, you get cash in dollars into your account. Once you have reached the payout threshold, you can request a payout and get paid through PayPal or get an Amazon gift card.
You have to have earned $30 before you can request a payout. This is a very high payout threshold for a survey site, and I prefer when it is a lot lower. Most sites have a payout threshold between $5-$15, which is fair. But $30 is too high in my opinion – especially when it is a site like Cashback Research where it can take a long time to get to that threshold. As I mentioned above, you also need to have achieved 10 payouts to become a platinum member. That will take a long time with a payout threshold this high.
How much money can you make?
An aspect about Cashback Research I like is that it is at least honest about the earning opportunities. In the words of the site itself: "You won't get rich, but you will get paid!"
In general, paid surveys is not something that will make you rich, but it can make you some nice extra money. I would say that there are however sites that are a lot better and give better and more opportunities than Cashback Research and without all the spam.
Credit due where credit deserved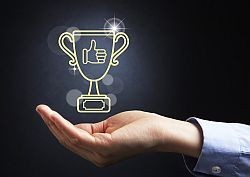 So far, I have been very critical of Cashback Research as I think it in many ways deceives its members. But I also want to say that there are some aspects that the site needs credit for. First of all, it does seem that it might be possible to make some money on the site. The approach is just not at all something I support, but it does not mean that it as such is a scam, and this is important for me to make clear. The site does have some surveys that seem to pay.
I also do appreciate that the site has a phone number on the website, where you can contact them. This is quite unusual for a survey site, as it could quickly make them spend too much time on support. I have not tried to actually call the number to see if it is possible to get through, so cannot say for sure if it works. But that there is real contact info and an address is a good sign, as the outright scam sites never has any real info about who is behind the site or how to contact them.
As mentioned above, Cashback Research is not trying to oversell the earning opportunities by doing paid surveys. Most of the scam sites instead has a lot of claims about you being able to become rich very easily from surveys.
So overall, even though there are many aspects about Cashback Research I do not like and do not support, there are a few things that are good signs, and I also want to make that clear in this review, so you get all the details, before deciding if it is a site for you to join or not.
Who can join?
You have to be 18 years old to sign up, and you can only join, if you are from the US, Canada, the UK, or Australia. Even though it says on the site that you can only sign up from these countries, you can actually sign up from other countries. It just makes even less sense as you will not have any opportunities, and all you will then get are the big amount of spammy emails.
Can you get support?
If you should need support, Cashback Research writes on the website you can contact the support, and it usually gets back to you within 24 hours. I have not had the need to contact the support, as I fairly quickly decided that the site is not for me, so I have not been able to confirm this claim. But it looks like the support is fairly active on Facebook, and that people get quick answer here. So that is also an option, is you need to contact the support at some point.
Conclusion – Is Cashback Research scam or legit?
I think it is pretty clear by now that Cashback Research is NOT a survey site I am excited about. But let's sum up the pros and cons to give you a better overview.

Pros:
Honest about the earning opportunities
Pays through PayPal

Cons:
High payout threshold
Sending huge amounts of emails
Many spam links in emails
Mostly just trying to get you to sign up for other sites
I must admit that Cashback Research quickly annoyed me, when I became a member. Mostly because it to me is not honest to mostly just try to push members to sign up for other sites, but without providing any valuable information about why they should. That does not make sense for neither for you as a member to just be pushed like this, and also not for the survey sites that they refer people to, as many people will only join to get the bonus on Cashback Research (which you have to be lucky to be able to reach).
However, my main concern about Cashback Research is the many emails I received with spam links. Many links said they would take me to a survey site, but instead took me to a spam site. If it happens once it can be a mistake, but it happened many times. This is unacceptable to me, and shows me that I cannot really trust the site. Therefore, I recommend joining other survey sites instead, if you are interested in making money this way.
If you have any comments or any questions, I would love to hear from you in a comment below. You are also welcome to leave your own review of Cashback Research, if you have experiences you want to share.
Cashback Research
Money/time ratio

Frequency

Usability
Summary
Cashback Research has some options to make money, but they are limited. Mostly it seems like a site that is meant to get you to sign up for other sites. Also, if you join, you should be prepared to get a lot of emails and many of them contains spam links. Therefore it is not a site I recommend.