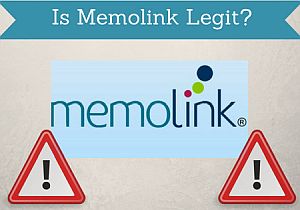 If you have heard of Memolink, or are a member of the site, you have probably seen that their has recently been a lot of problems with their website.
But does that mean that Memolink is a scam or is it a legit site that is just experiencing a few problems, and is still worth considering to join?
As I have seen a lot of talk and complaints about this surveys site the last few months, I have made this article to give an overview of the situation and give my opinion about how to deal with it.
What is Memolink?
Before we go into all the complaints that has been about Memolink, let's first talk a bit about what Memolink is and what the site usually offers.
It is an online rewards portal where you can earn rewards by shopping online and by doing paid surveys, and was founded in 1998 and has therefore exited for many years.
Memolink used to get a lot of great feedback and many people have enjoyed being a member. The site even has over 120.000 followers on Facebook which is a large following for a survey site, and shows something about its popularity – or rather the popularity it used to have.
Complaints about Memolink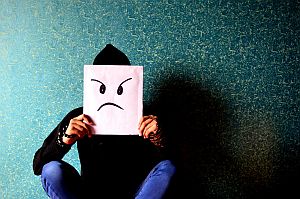 The reason I am writing this article is to make aware of all the complaints their has been about Memolink. Whether you are a member yourself or doing research about it, I therefore want to give you an overview of what is going on with the site.
The huge issue about Memolink is that the website is not working at the moment when this article is published.
That can happen for any website, but usually a company does everything in its power to fix the problems quickly as downtime for a website can be very expensive and a huge inconvenience for customers.
Memolink's website has however been down for over 4 months – that is not a good sign. According to wikipedia, their has been problems with Memolink since December 2016.
At different forums and on Memolink's own Facebook page, many unsatisfied customers are complaining. Most people would be ok with a site having a short breakdown as that happens.
But thousands of members have earned points on Memolink and are now not able to log in and get the rewards they earned paid out. And their is no good excuses from Memolink's side.
Last time they have made a statement was on March 16th on their Facebook saying that they are doing everything they can to get the site back up. However, nothing has happened.

Since then, they have not replied to any comments or requests and not given any updates, and members can still not log in and get paid.
This is really poor customer service and many people have left angry comments and feel cheated from their hard-earned rewards.
And now the website is not working anymore at all and has not for a long time.
What does all this mean?
Does all this mean that Memolink is a scam and is trying to cheat people from their rewards? Probably not considering the long history of satisfied customers before this site break down happened.
But it does seem that something dramatic has happened to Memolink. That the site is no longer giving updates to members on their Facebook page and not trying to find a solution to give people the money they owe them is a really bad sign. Whether it went bankrupt or just decided to close down or something else happened are only guesses as no members can any longer get in contact with them.
So it seems that Memolink is no longer a survey site that is worth considering. At the moment it is not even possible to join, but if you are already a member, you might have to accept that your earnings on Memolink might very well be lost, and that you are better off finding more reliable survey sites to join.
What if Memolink starts working again?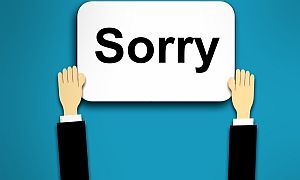 For all the current Memolink members, I really hope that Memolink at some point will start working again. But considering how long a period the site has been down and that they have not replied to any messages on Facebook, I will say that it is not likely.
If it ever starts working again, I would however give an advice to you, if you are a member. Hurry to request a payout for all your earnings and then leave as soon as possible.
Even though Memolink might have been a great site for you in the past, think about finding other sites. A site that for this long will be down without giving any good explanations is not worth trusting. Not even if the site start working again.
It can very well end up being a waste of time, and any site that closes down like this without giving its members what it owes them does not deserve to be in the market. Paid survey sites can be a great way to make some extra money on the side, but situations like this is giving the whole business a bad name. But there are luckily many good and reliable sites, where you will get paid what you earn.
Conclusion
I hope this little article about the Memolink situation has given you a bit of clarity about what is going on with this site. Unfortunately their is not more information to be found about it than this, but that also shows that it is no longer a site worth counting on.
What exactly caused the site to break down does no longer really matter. By not keeping its members updated and not finding a solution, Memolink has let down all it members. If you like doing paid surveys, you should join other sites instead, and stay away from Memolink, even if it should start working again.
If you have experiences with memolink yourself, I would love to hear your experiences in a comment below.