Makeculous is a Get-Paid-To (GPT) site that claims to pay you for completing their offers. If you are not familiar with GPT sites, they are basically sites that will pay you for doing small tasks.
If you are reading this review, you've probably encountered this website and are thinking about joining. Now, the first question you need to ask is, is it legit? This is the most important because you need to make sure the site you are joining will pay you.
So, let me just tell you right away, yes, Makeculous is a legit GPT site. However, being legit doesn't automatically mean this site offers a good opportunity for you to earn extra cash.
To figure out if this GPT site is worth joining or not, this Makeculous review will reveal all the details so you will have all you need to make an informed decision.
What is Makeculous and what does it offer?
Makeculous is a GPT site that partnered with hundreds of advertisers and research companies to provide you with opportunities to earn.
Since it is a GPT site, you can expect that there will be a good number of earning opportunities offered.
And in order to fully understand the earning potential of this GPT site, we have to take a closer look at how you can earn from it. So, here are the earning opportunities it offers.
Option 1 – Paid Surveys
One of the ways you can earn from Makeculous is by answering paid surveys.
However, this site doesn't have its own surveys. Instead, it acts as a survey router that will give you access to surveys from other survey sites.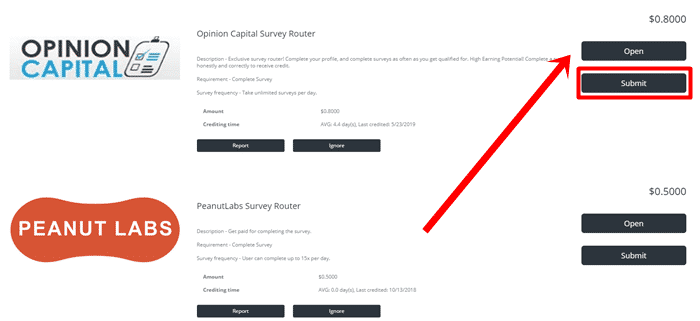 Just be aware that the surveys on Makeculous are not located in a section called surveys but instead you can find them in the CPA/GPT Offers section which can be a bit confusing.
The way their surveys work is, you will have to click the Open button for the site you want to answer surveys on. When you click the open button, a new window will open asking you to provide your profile information.
You simply provide the needed information and once you're done, if there's a survey available for you, you can then begin the actual survey answering process. You can answer as many surveys as you want from a site (as long as there are surveys offered of course).
Once you are done, go back to the survey router page of Makeculous and click the Submit button. You have to do this to make sure Makeculous reviews the surveys you've answered so that you will receive the reward.
For example, in the photo above, each survey from Opinion Capital is worth $0.8. So, if you managed to answer two surveys from that site, you will earn $1.6 once Makeculous clears it with Opinion Capital.
Most of the survey sites in their survey router page will allow you to take multiple surveys per day. That's a good thing, in my opinion, because it will increase your possible earnings.
However, just be aware that you will NOT qualify for all the surveys and sometimes it can take patience to find the ones you qualify for.
Also, many of the same surveys are offered on other GPT sites as well but sometimes for a higher reward. So even though you can find plenty of surveys on Makeculous it is not necessarily the most effective way to earn.
Option 2 – Paid Offers
Another way to earn from this site is by completing paid offers. If you are new to this type of earning opportunity, think of it as small tasks you can do to earn rewards.

As you can see in the photo above, most of the paid offers on Makeculous will either ask you to answer a survey or quiz, register to a certain site, or watch videos. Each offer will contain the instructions you need to follow to complete it.
It is important to follow the instructions carefully to make sure you finish the offer. Once you complete the offer, you will then receive a certain number of points that you can use to redeem rewards (I will discuss the rewards at a later section).
Option 3 – Watch Videos
Watching videos is also another way to earn extra rewards on this site. Yes, you can also do that on their paid offers section, but video watching also has its own section on Makeculous.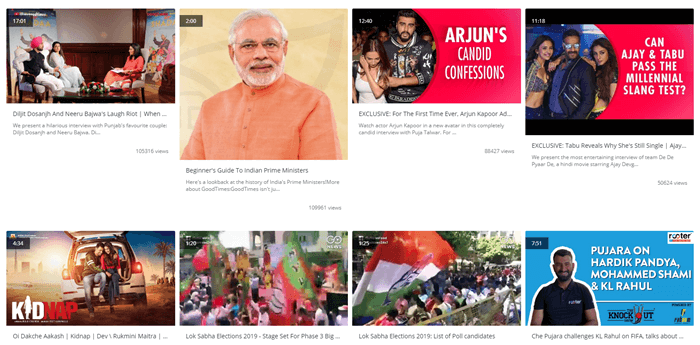 In this area of their dashboard, you will get to watch videos to earn additional points. As for how many points you will earn per video you watch, unfortunately, they don't really mention it on their site.
That is really poor website planning, in my opinion, to not make it more clear exactly what you will earn.
But in my experience, you don't usually earn a lot of points from this type of earning opportunity.
Plus, earning points for watching videos is only available in supported countries and once again they leave out the important information about which countries this is.
So if you decide to join, you will just have to check if they are available in your country or not.
Option 4 – Referral Program
Lastly, you can also earn more rewards by inviting people to join the site. This is a common earning opportunity offered on most online rewards sites. So, it's no surprise that it is also available in Makeculous.

You can invite people by sharing your referral link with the people you want to invite. Or, you can also embed your invite banner on your website/blog (if you have one). Every person that clicks the invite banner and registers to the site will become your direct referral.
You will then earn a 10% referral commission for each offer/task/survey your referrals complete. It's not much, but it can sum up to a significant amount when you have more referrals who are always active on the site.
How do you get paid?
Now, let's discuss the next most important part, which is how you will get paid. As explained earlier, you will earn a certain amount for each paid survey you complete. This amount will then be credited to your account directly.
As for the points you will earn from paid offers and watching videos, it will be converted to cash at a rate of 1 point = $0.001. So, in order to earn $1, you will need exactly 1000 points. The conversion will be done automatically, which makes it a bit more convenient for you.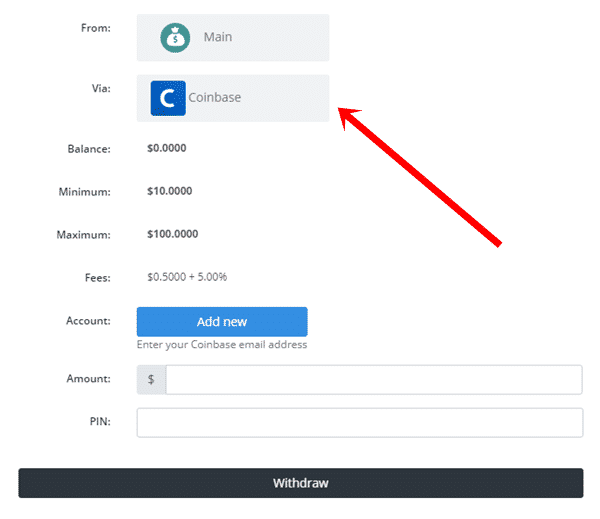 Once you've accumulated $10 in your account balance, you can then withdraw it. It says on their FAQ page that you can withdraw your earnings via PayPal or convert it to Bitcoin via Coinbase.
However, upon testing, I found out that they don't offer the PayPal option anymore. As you can see in the photo above, the only option you can choose for withdrawing your earnings is through Coinbase. They don't even offer gift cards as alternate reward options, which makes it a less versatile site.
This makes it a bit more disappointing, in my opinion, because PayPal is highly considered as one of the most convenient payment options today. If you are interested in sites that can pay via PayPal, I suggest you check out the top sites that pay via PayPal instead.
How much money can you make?
The amount of money you can earn from a GPT site will mostly depend on how active you are on the site and how well it pays. The good thing about GPT sites is, there are usually offers you can do every day.
So, you can earn regularly which will lead to a more stable earning potential. So, the only other thing that can affect the earning potential of Makeculous is how well it pays.
And in my opinion, this is where it starts to be less ideal. The rewards you will get for surveys aren't that high compared to other survey sites. As for the paid offers, you won't also get paid that much as well.
So, the earning potential of this site does take a hit. I would say that it's not as good as other GPT sites out there.
On the other hand, since there are plenty of offers, you won't really have a hard time reaching the threshold. You will just need to be more patient.
Can you use it on mobile?
Makeculous does advertise that their site is mobile-friendly. But this doesn't mean they have an app you can download and install on your mobile device.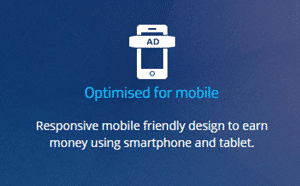 As stated on their website (refer to the photo above), their site is optimized for mobile use. This actually means that the mobile version of their website is responsive. You will be able to read all the content without having to zoom in or scroll left and right.
So, if you want to work on your mobile device, all you have to do is open a mobile web browser and go to their website. This can greatly increase your productivity on the site since it will allow you to earn anytime and anywhere.
Who can join Makeculous?
Most GPT sites, in my experience, are available globally. That means you can register as a member regardless of where you live. Makeculous is no different. You just need to be at least 13 years old to register and use this website.
You can even choose to use the website in 8 different languages.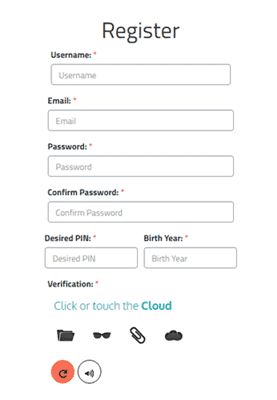 To sign up as a member, all you have to do is fill out their registration form. Once you've submitted your registration, they will send you an email with an activation link. Simply click the link and your account will be confirmed.
You can then log in to the site and start earning. Once you are on the member dashboard though, make sure to provide your Coinbase email address to make sure you will receive your payment.
You can do that by going to your account settings which can be accessed by clicking on your name on the upper right-hand corner of the dashboard and hitting Settings. Then, just click the Payment tab and set your Coinbase address.
Can you get support?
Makeculous does have an FAQ section that discusses some of the common questions you will encounter on the site. But, it's not as comprehensive as you would hope.
The good thing is, they do have a forum you can sign up to. You will find plenty of discussions about the site in their forum.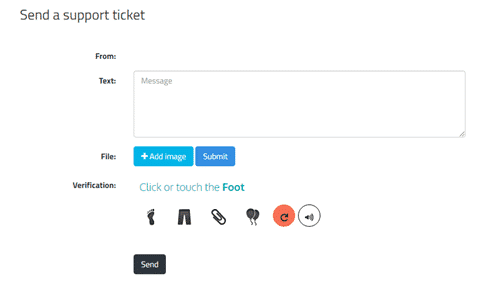 But if you can't find the answers you are looking for, you can always submit a support ticket by going to their support page. The good thing about their support system is, you can also track down the status of the ticket you filed.
They do also have a Twitter page you can follow so you can see all the latest updates on the site.
However, at the time of writing this review, there has been no updates for more than two years and even before that, there were very few updates. So you should not really expect a lot of info from there.
Final Verdict
Makeculous is a legit GPT site that does pay you for completing their offers. It has some good qualities and some disadvantages as well.
Let me finish this review by summarizing its pros and cons so you can better decide if you should join this site or not.

Pros:
Plenty of offers available
Low payout threshold
Available globally

Cons:
Low rewards
Payment via PayPal is not available even though they mention that it is
Limited payment methods available
Some important info lacking on the website
When you first look at Makeculous, this GPT site looks quite good. But then, you will start to notice that its earning potential is not quite as good as the top GPT sites today.
Although it has a low payout threshold, it can take quite some time to reach it because they don't really pay that well. The only good thing is, it has plenty of offers you can do.
Plus, they say on their website that payment via PayPal is available, but upon closer inspection, this option is not available anymore. So, don't expect to withdraw your earnings through this payment method.
With patience, it can still serve as a decent secondary site to earn from if you have a Coinbase account. But if you prefer sites that offer more versatility in terms of payment options, I recommend you check out the top GPT sites instead.
The sites on this list all have good earning potential and all offer other payment methods. Plus, you will also find a site you can join regardless of where you live.
If you have any comments, questions, or have any experiences with Makeculous yourself, I would love to hear from you in a comment below.