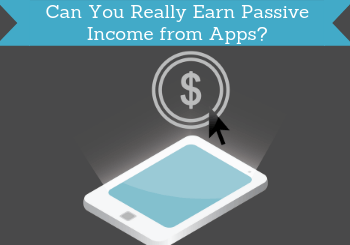 If you are looking to earn some extra money, you have maybe heard it is possible to earn from apps.
But is it really possible to earn passive income from apps or is it just a false claim?
In this article, I will go over what you need to know about earning from apps passively.
Let me reveal right away that often websites are trying to make this sound a lot more appealing than it really is just to earn commissions for themselves.
However, this does not mean you cannot earn like this, as you definitely can. You just need to know exactly what you are getting into and go into it with the right expectations.
You will learn all these details in this article, so you can see if this is the right way for you to earn or not.
What is a passive income through apps?
Before you know if it is for you to earn some passive money through apps, you need to be aware of what exactly passive means in this connection.
There are different ways to define this depending on what a site might try to sell you and you need to be aware of this.
It is also different from person to person what they define as a passive income.
So to clarify it so you know what to expect – on some apps, it is possible to earn some truly passive money, as more or less all you have to do is to have the app installed.
In other apps, there might be small things you need to do that takes minimal effort. This will also sometimes be defined as a passive income by some.
No matter how you define it, the most important thing you need to be aware of is that you will NOT make a full-time income just by having apps installed and doing nothing else.
If this is what you are looking for, apps are not the right solution for you.
You can in some cases earn some nice extra money on the side, and if this is what you are looking for, there are some good opportunities (I will show examples later). You just need to go into it with the right expectations.
What to be aware of to find the best passive income apps?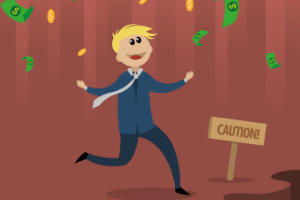 There are a lot of apps that claim they are a great way to make passive income. There are some great ones, but there are also a lot of really poor ones that are just a waste of time.
Therefore, I have made a list of a few things you need to consider and look at before downloading any app.
Never pay to download:
If you happen to come across a money-making app that charges you a fee to join, quickly move on to another app.
The legit apps like this are always free to join. The reason they are free is that they earn money through advertising or other kinds of cooperations.
Therefore, you can be pretty sure that an app that claims you can earn passive income after downloading it but charges a fee, is not worth it, and in some cases, it might even be a scam.
How easy is it to set up?:
Another thing to consider is how easy the app is to set up.
The whole idea of having apps that can earn you passive money is you do not have to do much.
So before downloading, just read in the description of the app exactly what it requires you to do, so you are sure you know what you are getting into.
Most apps will, of course, have a little bit of setting up you need to do, but you need to know it will not take hours to get it ready.
How much maintenance does it require?:
This comes back to expectations and the time you are willing to put in.
Some apps more or less only require you to have it installed for you to earn. Other requires you to do small tasks once in a while.
So make sure you look into this in the description of the app before downloading it, so you are sure it is right for you.
Does it slow down your phone?:
It is of course also important that the apps you download do not slow down your phone too much.
Most apps should not slow down your phone, but it is just something to be aware of if your phone suddenly performs a lot worse after installing an app.
If that is the case, you might have to find another app instead. If you have a fairly new phone, this should however not be a big issue, if you find and join the legit apps.
Can you use it on multiple devices?:
Some apps can be used on just one device and others on several devices.
You can, for example, use an app like Nielsen mobile panel on several devices.
This means that you will earn passively for each device you install it on. So if you have both a mobile phone, a tablet, and a computer, you can potentially earn more by just installing it on each of your devices.
That an app can only be used on one device does of course not mean it cannot be worth it. But it can be worth looking into when you install an app if it can be used for more devices as it can be a great way to increase your earnings.
Will your privacy be protected?
When you install an app, you might be concerned about your privacy.
The way you earn by installing some apps is for example by sharing data about your internet usage. This might make it sound like it will not be safe.
But if you are using the legit apps, your data will always be anonymous.
The point is not to identify who you are and what you are doing. It is to get big amounts of data to get an idea about how people in general for example use the internet and use this to improve services.
The legit apps will never collect any user IDs, passwords, and other private information. I can of course not guarantee that there are no apps out there that will do this, as there, of course, are some apps that are not so legit.
So it is a good idea to stick to the apps from reputable companies. Then you should in general not be worried about your privacy in my experience.
Apps you can earn passively from
Now you know some things you need to consider before installing any apps, and you know what you can expect in terms of passive income from apps in general.
So let's now go over some ways you can earn in the most passive way on apps and some suggestions for the best apps to do this.
Option 1 – Apps where you can earn just by installing it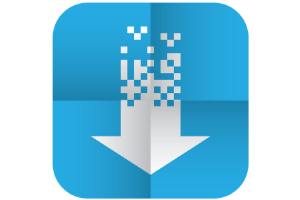 This types of apps is the closest you get to a truly passive income though apps. You do not have to do anything else than installing the apps and setting up your account.
After that, you will automatically earn just by having the app installed.
The way these types of apps usually work is that they will send anonymous data about your internet usage. This will be put together with a lot of other anonymous data and be used to analyze how people, in general, use the internet.
This will be used to improve internet services, so it is a great way to earn without doing anything and at the same time help shape the Internet of the future.
Examples of apps like this:
Nielsen Mobile Panel:
This is a great app to use for earning passively. You can even use it on several devices, and you can use it for both Android, iPhone, desktop computer, and tablets. In most countries where it is available you will get around $50 per year + the chance to win big prizes.
This might not sound like a lot, but if you, for example, have 3 devices you will get $150 just for spending 5 minutes on installing the apps. And if you a lucky you can win even bigger rewards.
==Click to read more about Nielsen Mobile Panel<==
MobileXpression:
MobileXpression is another great app that gives you a chance to truly earn passively. After having it installed for just one week, you will get $5 for Amazon, and then you will keep earning just by having it installed. It is available both for iPhone, iPad, and Android.
Just be aware that MobileXpression only accepts a limited number of new members each month, so if you cannot join right now through the link below, it might be because the panel is full for this month. Then try again next month.
==>Click to visit MobileXpression<==
Option 2 – Apps where you can get cash back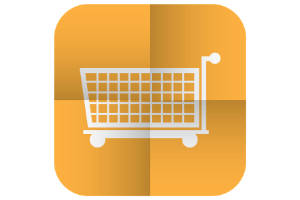 There are quite a lot of apps that give you the opportunity to get cash back when you shop online.
You can, of course, argue that this is not really earning as you have to spend money to get anything. However, if you shop online anyways, using the right apps can potentially save you hundreds of dollars which can then be used for something else.
Example of an app like this is:
Swagbucks:
If you like shopping online and want to get cash back to save a lot of money, Swagbucks is definitely an app you need to check out. It gives you the opportunity to get great discounts on a big number of online shops.
Through the link below you can read more about Swagbucks, and you will also there find an invitation link that will give you $5 joining bonus just for signing up. That is truly passive money.
==>Click to read more about Swagbucks<==
Option 3 – Earn by watching videos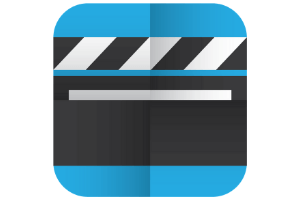 There are a lot of apps and websites where you can earn simply by watching small videos. There is no limit to how many you can watch and in theory, you do not really have to watch the videos, as they can just run on an open screen.
You do however have to be aware that this will not give you huge earnings. It can give some nice extra cash, and you can do it whenever you want to, but you need to watch quite a lot of videos to make any real money.
But you can be very passive and do not have to do anything, so it is very easy.
The best sites that offer this opportunity is usually what is called get-paid-to sites (GPT). You can see a list of the best GPT sites here, but below I will also just mention a few of my favorite sites/apps that have this option:
Option 4 – Earn by playing games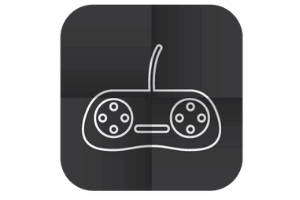 This is another way to earn on certain websites and in apps. You can simply earn by playing small online games.
It is not as passive a way to earn as by for example just installing an app, but if you like playing games anyways, you will not be doing anything else than you already are – you will just earn a little by doing it.
Do not expect huge earnings, but it can give a little nice extra money and it can be really fun. My favorite sites/apps that offer this opportunity are:
Option 5 – Earn by sharing your opinion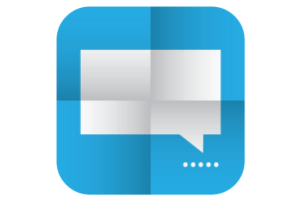 There are quite a lot of apps and sites that will pay you for sharing your opinion. This is maybe the least passive way to earn on the list, but it is a great way to have your opinion heard on important topics and get paid for it at the same time.
If you join the best survey panels, you will be able to take surveys daily and get access to surveys about many interesting topics.
The best panels to join to get the highest rewards and the most opportunities to take surveys depends a lot on the country you live in. So here I will not mention specific sites, but instead, you can check out the best survey sites in your country here to see the best opportunities for you.
Final thoughts
As you can see, there are plenty of apps and websites that are accessible on mobile devices where you can earn passive income.
You just need to do it with the right expectations. If you would like to earn a full-time income or become rich, using apps is not the way to go.
But if you would like to earn some extra money, it can be an easy and FREE way to get some extra money if you join some of the apps/websites I suggest above.
To earn the most, it is a good idea to combine the different passive earning methods and the different apps/sites. And if you find out one of them is not for you, you can always just delete it again at any time.
If you have any comments, questions, or know any great passive income apps that are not on the list, I would love to hear from you in a comment below.