If you love to go shopping or if you are the one in charge of doing the grocery shopping for your household, there's an app you might be interested in called Shopprize. This app claims you can turn any receipt into valuable prizes.
It is indeed a tempting offer. After all, you seldom keep your receipts. You often just throw them in the garbage bin once you get home, so why not make use of them, right? Well, before you go ahead and download this app, I would advise you learn more about it.
This Shopprize UK review will give you an honest look at what the app has to offer. It will also verify if this app is a scam or if it is really legit. Then, at the end of the review, I will also give my recommendation.
So, let's go ahead and get this started so you can decide if it is really an app worth using or not.
What is Shopprize and what does it offer?
Shopprize is a receipt-scanning app that will reward you for, well, scanning receipts and forwarding it to them using the app. It is a lot like another app called HuYu.
It is indeed a legit app since it will really reward you for forwarding photos of your receipts. Now, the question is if it is worth your time?
To answer that, we first have to take a look at the earning opportunities it offers. That way, you will understand how the app works and you can get a snapshot of its earning potential.
So, here's how to earn from Shopprize UK.
Option 1 – Scanning receipts
The bulk of your rewards from this app will come from scanning receipts. This is the main earning opportunity Shopprize offers.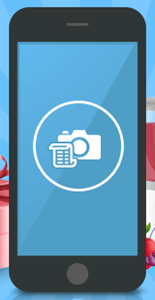 The idea is really simple. You just log in to the app and take a photo of the receipt you recently got. When taking the photo, you have to make sure to include the store name and the date the receipt was issued.
Take note that Shopprize will only accept receipts that were issued within the past 3 days. Anything beyond that will be rejected.
The photo of your receipt must show all the items you bought, and it must not be blurry so that Shopprize can easily read it.
Any receipt from any store will do. As long as it meets the requirements provided above, it should be accepted. Once you've taken a photo and uploaded it through the app, Shopprize will review your submission.
It usually takes a couple of days for them to verify your submission. So, it doesn't really take long. You will earn 120 coins (the currency the app is using) for every receipt you successfully submit. Take note though that you can only submit a maximum of 5 receipts per day.
Option 2 – Daily login bonus
Shopprize will also give you bonus coins every day. All you have to do is log in to the app and go to the Daily Login section and press the claim button. The number of coins you will receive will increase for each consecutive day you log in.
On the first day, you will receive 5 coins. The maximum number of coins you will receive will be 60. If you miss one day, you will have to go back from scratch and start with 5 coins again. The reward you will receive isn't much, but at least, you earn free coins with little effort.
Option 3 – Sweepstakes
Shopprize also holds prize draws from time to time. You can buy an entry using the coins you've earned to join their prize draws.
However, I would strongly recommend you exercise caution when joining their prize draws. The reason for this is, the prizes aren't really very appealing, in my opinion. The usual prizes are just vouchers or certain products that aren't really worth that much.
So, in my opinion, it's not really worth joining. You are better off saving your coins and using them to redeem actual rewards instead of buying entry tickets.
Option 4 – Referral program
Shopprize UK also has a referral program. If you don't know what this term means, it's a program where you can earn by inviting other people to use the app.
All you have to do is share your invite code with the person you want to invite and remind them to input it when registering. Once they do that, they will become your referral and you will earn 25 coins.
The reward, in my opinion, is very low. Plus, later on, I will explain why this isn't a very good earning opportunity.
Recommended: Check Out the Top Survey Apps
How do you get paid?
As explained earlier, every time you submit a receipt, you will earn a certain number of coins. You can then exchange the coins you've earned into vouchers. You will need to earn at least 10,000 coins to redeem a £5 Amazon voucher.
Considering you will earn 120 coins per receipt you will have to upload more than 80 receipts to earn £5 – so as you can see it will not be fast money.
Unfortunately, Shopprize doesn't offer cash rewards. So, if you were hoping to earn cash from this app, then you will be disappointed. You can only redeem gift cards.
If you are looking to earn cash, I would instead suggest you check out the top sites that pay via PayPal.
How much money can you make?
Let me be frank, you won't earn a lot from Shopprize UK and let me explain to you why. First of all, as mentioned earlier, there's a limit to how many receipts you can submit per day (5 per day). That alone will limit the number of coins you can earn.
Let's say you are able to successfully submit 5 receipts per day. That will only result in 600 coins. You will need to do this for roughly 16 days before you will be able to reach their threshold. And let's face it, uploading 5 receipts per day will not be possible for most people.
So, you're looking at 4 to 5 weeks at the very least if you just shop at a regular pace. That's actually quite a long time to earn £5 and it also makes their low payout threshold a bit irrelevant. That goes to show the time-to-money ratio of Shopprize is pretty bad, in my opinion.
That's why I would say the earning potential of Shopprize is quite low. There are simply better options out there.
Can you use it on a desktop?
Receipt-scanning apps aren't really intended for desktop or even laptop use. It's not just practical to use your desktop to upload receipts since the earning opportunity will involve taking photos of receipts. So, it's best done on a mobile device.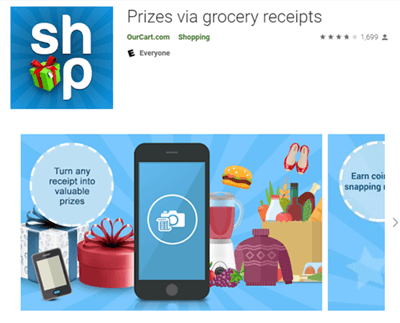 So, just to be clear, Shopprize is a mobile-only platform. You'll need a mobile device to use it. However, this app is only available for Android devices. So, if you are an iOS user, then this app is not for you.
The app itself is user-friendly. You will easily get used to how it works.
Who can join Shopprize?
Shopprize is only available in the UK. So, if you live somewhere else, then this app is not for you. Joining the app isn't as easy as joining the other receipt-scanning apps though.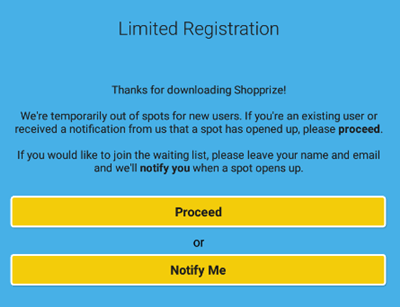 As shown in the photo above, Shopprize UK has a limited registration. If you try to register, you will have to be on a wait-list first. You'd have to wait for them to contact you when there are available slots. They don't really mentioned how long the wait-list is.
It can take a week or even months before you even get contacted. So, it's really hard to join this app, in my opinion. This also makes their referral program quite useless. You can't expect to earn from their referral program if the app isn't accepting any new members.
If you get the email from Shopprize, you will simply have to go through the registration process and click the "Proceed" button. You will have to go through the normal sign-up process. Once you are done signing up, you can start earning right away.
Can you get support?
If you have any questions about the app, you can refer to the FAQ page inside the app. Shopprize doesn't have a website you can refer to. So, the only way to know more about the app is to log in to it or you can email them at team-uk@shopprize.com.
And as explained above, it's pretty hard to become a member of Shopprize. But if ever you get accepted, you can log in to the app and go to the "Help" section to view their FAQ page. You can also use the contact form provided inside the app for your questions.
Overall, I would say they have a decent support system in place for their members since they at least provide a way for you to contact support. But it would have been better, in my opinion, if they also had a website explaining all the details of what the app can do. That would make the overall user-experience better, in my opinion.
Final Verdict
Shopprize is a legit receipt-scanning app that will reward you for submitting photos of your receipts. It has a couple of advantages but it also has certain limitations you need to consider.
So, let me conclude this review with a summary of its pros and cons to give you an overview of what the app has to offer. That way, you can decide if this app is really for you or not.

Pros:
Offers a very easy way to earn rewards
Their app is user-friendly

Cons:
Limited earning opportunities offered
It's hard to register as a member since Shopprize does not always accept new members
Their app is only available for Android devices
Limited payment options offered
Overall, I would say Shopprize isn't an app worth using, in my opinion. First off, it's pretty hard to get in. You'd have to go through a waiting list. Then, once you are able to sign up, you will only earn vouchers. So, if you are looking to earn cash, then this app isn't the right option.
There's also a limit to how many receipts you can submit, which severely impacts the earning potential of the app. There are simply much better options out there to earn extra cash. And even if you are looking for receipt-scanning apps, there are also better choices. Shopprize just pales in comparison to its competitors, in my opinion.
That's why I would recommend you check out the top survey and GPT sites in your country instead. The sites and apps on this list all have better earning potential than Shopprize.
You also won't have to go through a wait-list when signing up. You can just hit the sign up button and complete the registration, then you can start earning right away.
Plus, you will definitely find a site or app you can join regardless of where you live.
If you have any comments, questions, or have any experiences with Shopprize yourself, I would love to hear from you in a comment below.