If you are looking for an easy way to earn extra cash, joining a survey site is one good way to do it. That's because earning will be relatively straightforward. The only bump you might encounter is finding the right survey site to join.
That's why doing your research will be a big help. It's better than trying out the site before deciding if you should stick to it or not. This article will focus on a survey site called SurveyEveryone.
This site promises to reward you for answering surveys. Sounds easy, right? Well, before we pass judgment, it's better if we take a closer look at the site first. The first thing we need to verify is if this site is legit?
Everything points to it being a legit site that does reward you for doing surveys. But that isn't the real barometer to measure how good a survey site is. This SurveyEveryone review will take a look at everything the site has to offer.
It will examine all the features of the site so you can decide if this is a site worth joining or not.
What is SurveyEveryone and what does it offer?
SurveyEveryone is an exclusive survey site for US residents. So, if you don't live in the US, then you'd best move along and find another site to join (see sites in other countries here).
It's a relatively straightforward survey site that offers a way for you to earn extra cash by simply answering surveys.
But in order to fully understand how well you can earn from this survey site, we have to take a closer look at the earning opportunity it offers.
So, here's how you can earn from SurveyEveryone.
The earning opportunity – Paid surveys
SurveyEveryone only offers one way for you to earn cash and that is by answering paid surveys. If this is your first time joining a survey site, then let me explain to you how it works.
There's actually more to it than just answering surveys. In order to answer a survey, you will have to qualify for it. Their qualification process involves two steps.
The first qualification process will be done by SurveyEveryone. This is how they will determine which surveys to send your way. They base this on the profile information you provide during sign up.
The next qualification process is during the survey proper. When you start answering a survey, you will actually have to answer a set of screening questions first. This is done to determine if you indeed belong to the demographic the survey is intended for.
If you qualify, you get to answer the actual survey. If you don't, then you simply move on to the next survey opportunity.
Once you complete the actual survey, you will receive the reward promised. It will typically be credited to your account after a few hours if it is not credited right away.
So, don't worry if you don't see your reward. They are just verifying the list of respondents that will receive rewards.
How do you get paid?
Every survey you complete will reward you with a certain amount. This is an easier rewards system because you don't have to keep converting points into actual cash to see how much you've earned.
Once you reach their $20 payout threshold, you can withdraw your earnings via PayPal or WebMoney.
It's a relatively high payout threshold and since this site has limited earning opportunities, don't expect to reach the threshold quickly.
If you prefer survey sites with a low payout threshold, I recommend you instead check out the fastest paying sites.
How much money can you make?
Seeing as SurveyEveryone has limited earning opportunities offered, it's hard to expect you can earn a lot from it.
And considering the fact that you actually have to qualify for a survey before you can complete it only makes it harder to reach their threshold.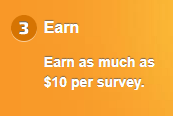 Now, they claim you can earn up to $10 for every survey you complete. The keyword to focus here is "up to". While you can definitely get paid $10 for one survey, in my experience, this rarely ever happens.
I'm not saying that there aren't any surveys worth $10. All I'm saying is the frequency of getting to answer a survey that pays the maximum amount is low.
So, if you were thinking that you can easily get to the threshold since a survey pays $10, then you will be disappointed.
Typically, you will only receive $1 or less for a survey you've completed. So, it will take a bit of patience to reach their threshold.
Overall, I would say that SurveyEveryone has a low earning potential because of the limited earning opportunities it offers.
Can you use it on mobile?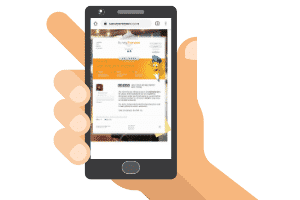 Being able to use a survey site on a mobile device definitely helps the usability of a site. But that is only if you are able to conveniently work on it from a mobile device.
Since SurveyEveryone doesn't have a mobile app you can download, the only way for you to access it from a mobile device is if you use a web browser. The problem is, their site is not optimized for mobile use.
Sure, all the content is displayed properly when viewing from a mobile screen. But you will have to zoom in to read the content clearly. And that makes it a bit inconvenient. You don't want to keep zooming in just to read the content properly.
Plus, the links are quite small and hard to click if you are using a mobile phone with a small screen area. It will be a bit easier if you are using a tablet or an iPad – or best of all to use it on desktop.
Who can join SurveyEveryone?
Although its name implies that the survey site is for everyone, it ironically isn't. You can only join this survey site if you live in the US. Plus, you also have to be at least 18 years of age to join their panel.
If you are interested in more US-based survey sites, I suggest you check out the top survey sites in the US as well.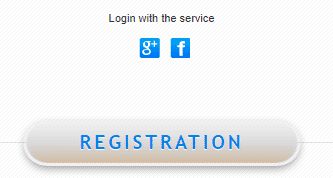 To become a member of this panel, you simply have to click the registration button if you want to provide your own login details. You are also given the choice to login using your Google or Facebook account.
Once you choose the mode of registration, you will then have to answer a few questions so you can build your profile. The information you've provided in this part of the registration will be what SurveyEveryone will use to qualify you for available surveys.
So, make sure to answer all the questions as honestly as you can. If they find out you've provided false information, they will terminate your account and you will lose everything you've earned on the site.
Once you are done with the registration process, you will receive a $1 sign up bonus and you can start answering surveys if there are available ones to answer.
Take note that you have to log in once a month to keep your membership active. If you fail to do so, your membership will be terminated.
This is not a long time they allow inactivity and it is a lot shorter than most other survey sites so this is something you have to remember so you do not risk losing your earnings.
Can you get support?
When I evaluate a survey site, I always look at how they handle support. It's one of the important points you need to consider. After all, you always want to be assisted if ever you encounter any problems with your account.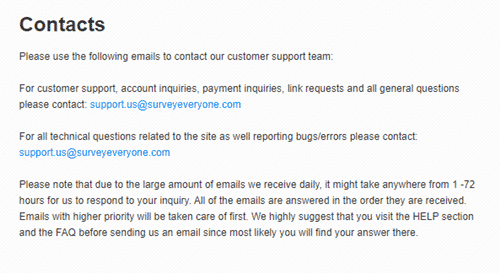 And with SurveyEveryone, solving issues on your own will be quite tough because they don't have a FAQ page that tackles the most common issues or questions that you may encounter. So, you are left with no choice but to contact their support team.
Fortunately, they do provide a way for you to do that. As shown in the photo above, you can send in your inquiries to the email address provided on their Contact page.
So, overall, I would say they do have a decent way of providing support to its members. I just wish they also had a dedicated page that discusses how the site works and how to solve common issues encountered. That would have made their website more user-friendly.
Final Verdict
SurveyEveryone is a legit survey site that does pay you for answering surveys. It has a couple of good features but it also has certain drawbacks that you can't overlook.
Let me wrap up this review with a summary of its pros and cons to better help you decide if this is a site worth investing your time into or not.

Pros:
Payment via PayPal is available
Gives out a sign-up bonus

Cons:
High payout threshold
Limited earning opportunities offered
Your account is closed if you are not active for 30 days
If you are looking for a secondary survey site to join and you live in the US, SurveyEveryone is worth considering. Just don't expect to earn a lot from it.
It offers a convenient payment method (PayPal) and gives out a sign-up bonus. It's not much but it can help you reach their high payout threshold.
But if you live outside the US, then you are better off joining other survey sites. For a list of good survey sites to join, I recommend you check out the top survey sites in your country.
The sites on this list all have good earning potential which is better than SurveyEveryone. Most sites also offer more earning opportunities. Plus, you will be able to find a site you can join regardless of where you live.
If you have any comments, questions, or have any experiences with SurveyEveryone yourself, I would love to hear from you in a comment below.