Uptrennd is a fairly unique social media platform. In a sense, it is a lot like Facebook or Twitter, but with a twist.
Uptrennd promises you'll be able to earn rewards for getting upvotes. If you are not familiar with what an upvote is, it is a term used in forums or social media platforms to indicate that you agree or like the post or comment.
In Facebook or Twitter terms, it means you like the post. So essentially, you get paid when people like what you post. So, if you like joining social media platforms, then you must be thinking you should join this site since you can earn from it.
Before you do that though, there are a few things you must verify. First and foremost, you need to verify if Uptrennd is a scam or if it is legit. This is the most important factor you need to know before you join any online rewards site.
Once you've verified the legitimacy of a site, the next thing is to figure out if it is worth joining or not.
This Uptrennd review will address both those questions and more. That way, you can make an informed decision on whether Uptrennd is worth your time or not.
What is Uptrennd and what does it offer?
As mentioned above, Uptrennd is a social media platform where you'll be able to earn by essentially getting noticed by other members of the community. It is indeed a legit platform and really does reward you for getting upvotes.
Now, to determine whether it is worth it or not, we have to take a closer look at the earning opportunities it offers so you can get a clear idea of how to and how well you can earn from it.
So, here's how you can earn from Uptrennd.
Option 1 – Posting content
The bulk of what you will earn from Uptrennd will come from posting content. Here's a short video of the concept of Uptrennd.
When you become a member of the Uptrennd community, you will basically be able to post content like you normally would on sites like Facebook or Twitter. You can post anything you want. You can share links, upload videos or photos, or just start a discussion.
You can basically post anything you want on this platform, but most users really like to discuss about cryptocurrency. You might say this is Uptrennd's specialty.
To create a post, you just have to click on the "Create a Post" button on the right side of the member dashboard. You will then see a page that looks like the photo below.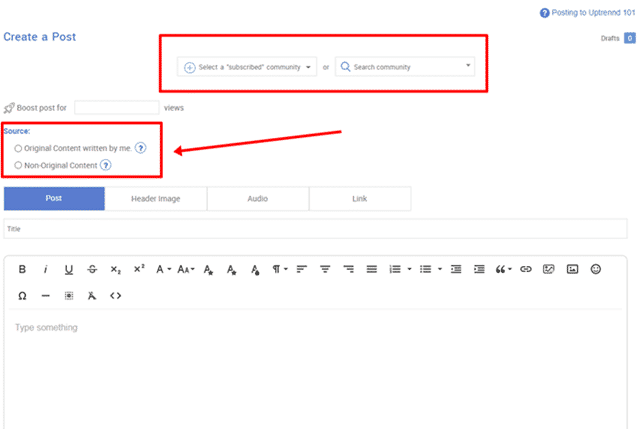 Now, it's up to you if you want to create an original post or just reblog an existing article on the internet. But you do have to label it appropriately. You also have to select the appropriate community you want to post in.
You also have the option to add additional elements to your post like a header image, link, or audio file. So, it's a lot like blogging. Well, the appropriate term is actually short-form blogging. Once you are done with the content, just hit the post button at the bottom of the page.
Then, all you have to do is wait to get upvotes. For every upvote you get, you will receive 1 point (I will talk about what to do with this later).
Option 2 – Commenting on posts
Another way to earn rewards is to comment on other posts. For every upvote your comment will receive, you will earn 1 point. So, you can't just spam your comments on other posts to earn more points.
In other words, you have to post comments that make sense and that are engaging. The more engaging your comment is, the higher chance you will receive upvotes.
Option 3 – Reposting
You can also repost another member's post if you think it is worth sharing.
If someone upvotes the post you have reposted, you and the original poster will split the points 50/50.
It will still show as one full upvote on the original post, but you can see what percentage of the points you've earned from reposting and what percentage of points is from your own posts in your Points History.
Option 4 – Promoted articles and videos
Reading promoted articles and videos will also allow you to earn points. When you read a sponsored article or watch a sponsored video, you will earn points for it.
When reading a sponsored article or watching a sponsored video, a timer will appear on the page to ensure you are spending sufficient time viewing the promoted content.
You will not earn points if you close the page when the timer is still running. It's a lot like the paid ads you will encounter on Paid-To-Click sites.
Option 5 – Referral program
Lastly, you will be able to earn more points for inviting other people to join Uptrennd.
You have to share your invite link with the person you want to invite and when they sign up using your link, you will then receive a referral bonus.

However, their referral program will only be accessible when you hit level 5 (which I will discuss in the next section) and you've been a member of Uptrennd for at least two weeks. Once you've reached level 5, then you can invite people to join the site using your invite link.
And as explained, when they sign up using your link, they will then become your referral and you will earn 50 1UP tokens. To put it into perspective, that's equivalent to 50 points.
How do you get paid?
Every activity you do on Uptrennd will earn you points. You can then decide what to do with the points you've earned.
You have two options: you can spend the points to level up your account, or you can convert it to 1UP tokens.

Before you can earn from your 1UP tokens, you will have to earn 3,000 points and reach level 3 in your account. So, you actually have no choice but to spend your points levelling up your account initially.
Levelling up from level 1 to 2 will require 100 points, while levelling up from 2 to 3 will require 125 points.
Levelling up your account also offers an advantage. The higher your level, the more points you will earn from an upvote. For example, once you are on level 2, one upvote will earn you 1.05 points. It's not much, but it can add up exponentially when you reach the higher levels.
So, you have to spend your points wisely and you have to figure out when to upgrade your level and when to cash out. And speaking of cashing out, as mentioned, once you hit level 3, you will be given access to their marketplace.
This marketplace will allow you to buy and sell goods using your 1UP tokens. That's one way of making use of your tokens. The other way is to exchange it for money. Here's a link for a guide on how to exchange 1UP tokens.
To summarize the guide, you can withdraw your tokens to a wallet that you have full control of. Once your tokens are in your wallet, you have to send them to an exchange site where 1UP tokens are being bought. A good example is Altilly.
Sell your tokens to Altilly and receive the appropriate amount. That's how you cash out from Uptrennd.
I admit it is a bit complicated especially if you haven't done any cryptocurrency exchange before. So, it can be a bit daunting at first. But once you've done it a couple of times, it will be more straightforward.
If you prefer sites that offer a simpler way to cash out, I recommend you check out the top sites that pay via PayPal instead.
How much money can you make?
The amount of money you can make from Uptrennd will depend on how active you are on the site and how good you are at social media engagement. Uptrennd is a slightly more complicated beast, so to speak.
You can't simply say that the more time you spend on it, the more you will earn. That's partly true because you will really have to invest a lot of time on this site if you want to earn a decent amount. But aside from investing time, you also have to be smart.
You have to know how to properly engage with other members of the community because the end goal here is to get upvotes. Even if you post and comment a lot, if you won't get any upvotes, then all your time and effort will be for naught.
So, it's a bit trickier than say a survey or GPT site. That's why I would say this site has a low earning potential. You will have to spend a lot of time just to earn a decent amount.
Can you use it on mobile?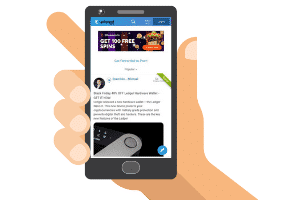 Uptrennd doesn't have a mobile app you can download like Facebook or Twitter. But, you will still be able to access it from a mobile device by using a web browser.
Their site is mobile-friendly, so you'll be able to navigate through the site and read all the content with ease. This will help you post articles and comments conveniently even when you are not in front of your computer.
And, in my opinion, you will really have to use your mobile device if you want to maximize your earnings from this site.
Who can join Uptrennd?
Uptrennd is a Canada-based company but you will be able to register as a member regardless of where you live. You do have to be at least 18 years of age to become a member.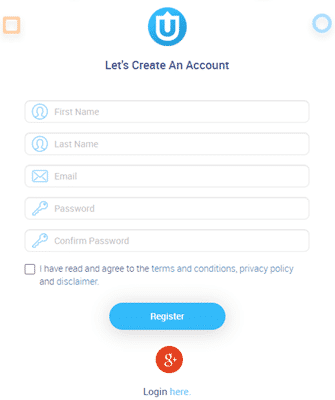 To sign up, you can use your Google account or you can provide your own login details. Once you've completed the registration process, you can log in to the site immediately and start posting.
Can you get support?
Uptrennd doesn't have a FAQ page you can consult if you have any questions about the site. But you can get in touch with their support team in a couple of ways.
You can use the contact form on their site, or you can contact them through their Telegram account. They also have a Twitter account and it is fairly active. But I'm not exactly sure if they handle inquiries through that platform. So, if you have any support inquiries, I suggest you use their contact form or get in touch with them through Telegram.
But overall, I would say they have a decent support system in place since they offer a couple of convenient ways for you to get help.
Final Verdict
Uptrennd is a legit social media platform that will pay you for getting good reactions when posting. It offers a couple of interesting features but it also has certain drawbacks you need to be aware of.
Let me conclude this review with a summary of its pros and cons to give you an overview of what the site offers so you can decide if it is worth joining or not.

Pros:
Offers a fun and interesting way to earn
Their site is mobile-friendly
Available globally

Cons:
Earning rewards isn't as straightforward compared to survey and GPT sites
Complicated cashout process
Doesn't offer any cash rewards
Low earning potential
If you are purely looking to earn a bit of extra cash, in my opinion, Uptrennd is not the best place to do it. You will have to invest a lot of time to earn a decent amount. Their payment system also needs a bit of time to get used to.
But if you love hanging out on social media platforms, then this can be an option. You can monetize your engagements, which Facebook, Twitter, or Instagram doesn't really offer.
Now, if you are simply looking for good sites to join to earn extra cash, I suggest you check out the top survey and GPT sites in your country instead.
The sites on this list all have good earning potential and offer less complicated ways to earn. Plus, the payment options they offer are very convenient.
If you have any comments, questions, or have any experiences with Uptrennd yourself, I would love to hear from you in a comment below.