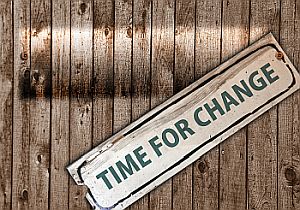 If you have visited PaidFromSurveys.com before, you will notice that the design of the website has undergone some changes. So in this post, I just quickly want to go over what has changed, so you can still easily find your way around the site.
I have recently worked hard to update the website with the new design. There are several reasons for this. My hope is to introduce a design and some features that will make it easier to use and easier for visitors to find the information they are looking for. And then there are some technical reasons behind the scenes that will make it more sustainable and give more options to do adjustments to the site in the future.
What has changed?
Overall design:
The overall design has completely been changed. The website used to be in dark colors which I also really liked, but have now decided to make it in light colors. This way it will hopefully make it more comfortable for you to read on the site. In case you do not remember how the old website design looked like, I have included a screen shot below, so you can compare with the new design yourself.
New front page:
On the old website, the front page used to be the blog roll, meaning the list of all the newest blog posts. To make it easier to new visitors and easier in general to find the information you are looking for, I have now made a new front page. This front page instead includes that most important information about where to find the most popular parts of the website, and how to get started, if you have not done paid surveys before.
Blog roll has moved:
As the front page is now new, I have moved the blog roll. You can now find it in the top menu by clicking "blog". At the bottom of the front page, you will also still be able to see the newest posts.
Getting started page:
There is now a getting started page that will explain step by step how to get start with taking paid surveys. This is introduced to make it very easy to people that have not done a lot of paid surveys before to get started, and therefore explains them step by step what they need to do, and what is important to know before starting.
This is a quick overview of the biggest changes that has been made on the website. I hope you like it, and that it will make you enjoy using my website more.
I am continuously working on the website and on improving it and providing valuable information. Please feel free to give any feedback about the new website, or if you have any particularly suggestions to the website. I would love to hear your feedback.