As you can maybe tell from the name, OpinionWorld is a site, where you can get paid for your opinion.
But if you want to know more before joining, like what is OpinionWorld surveys more precisely about, how much money is it possible to make, and if it is worth joining the site, then I will go through all this below.
What does OpinionWorld offer?
This site offers paid surveys and is very basic. With basic I mean that there are not a lot of other options than doing surveys, so it is very easy to use and get started with.
The way you make money is through taking surveys, but if you are very lucky, you can win a big money prize. OpinionWorld has a quarterly prize draw, where the rewards are worth $10,000. This prize is for the US and will vary depending on the country you live in, but all countries where the site is available have a draw. Every time you participate in a survey, you will automatically get an entry into this draw on top of the reward for the survey itself. Like any other lottery, it is obviously not easy to win, so do not sign up for the site just to participate in the draw. But nice extra chance, if you want to participate in the surveys anyway.
In some countries, you also get the chance to give a donation to a charity whenever you take a survey. This is not something that will be taken from your reward, but something OpinionWorld gives when you take a survey. It does not say anywhere how big the donation is, but just say which charities you can chose from, and how many donations the charity has received.
It is free to join and participate on the site.
How do I get paid at OpinionWorld?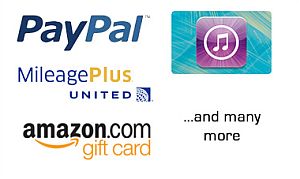 You earn point, when you do a survey. These points can then be exchanged to either cash through PayPal, a number of different gift cards or be used to a number of webshops. Which webshops and gift cards that are available depend on the country you live in.
You can request a payout to PayPal once you have earned around $5 (again this depends on the country you live in).
In general, you earn points, but there are also sometimes surveys where you do not earn points but only entries into the quarterly lottery. You can see information about the reward before you chose to take a survey.
Sometimes you will receive emails when there is a new survey available, but not always. So it can be a good idea to check the site once in a while yourself, to check if there are any available surveys.
How much time do I have to spend to make money on OpinionWorld?
Most surveys take 10-15 minutes. I think that is an ok time to spend on a survey, but unfortunately the rewards on this site in relation to the time spend are not very good compared to other survey sites.
It is definitely not a site that makes it possible to make a full time income online – but in general, survey sites will not be able to do this.
In which countries is OpinionWorld available and who can participate?
The site is available in 32 different countries and languages as well. You will therefore very possibly be able to get surveys in your own language.
Be aware that you are not allowed to login or do surveys, if you are in another country than where you signed up. They can end up banning you from the site, if you do this.
Warning before we reach the conclusion!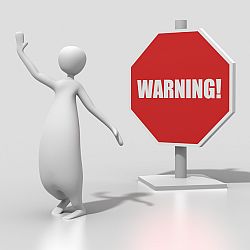 I think it is time to give a little warning before we reach the conclusion, as you will then also better understand the background for my conclusion about OpinionWorld.
I find that how well any service handle customer requests or questions tells a lot. And I do not have a very good experience with the customer service of OpinionWorld.
One day when I tried to login to the site, I just got a message that I could not login as I had violated the terms and conditions. They had not send me any messages about this, and the message did not say anything about what I had done. My guess was that it was because I tried to login from another country than where I signed up while being on holiday.
I therefore wrote to their customer service and explained this and asked, if that was the reason my account was cancelled, and if it was possible to open it again. I just got a short answer back saying that they could not reopen my account as I had violated the terms and conditions. Still, they did not give me a reason. So I decide to write again and insist that at least they told me why my account was closed. Again, I just got a short answer back saying that it was because I had violated the terms and conditions.
So in my experience, OpinionWorld's customer service is very poor, and it seems like they are not really taking the time to actually read and answer what the members write.
So the warning is: If you decide to join, be careful what you do, and make sure you cash out as soon as you can, so you do not lose your earnings, if they suddenly decide to cancel your account. To be fair, I also have to say that before that, I did not have problems with the site, and they had paid out without problems.
Conclusion
So is it worth joining OpinionWorld? It has both good and bad sides, but many of the very positive aspects are overshadowed by the not so good sides. It has a low payment threshold as you can get a payout already when you have earned $5. That is great, but unfortunately that can take a bit of time on this site, as the rewards in general are pretty low.
A couple of purely positive aspects are that you in some countries get a free donation to a charity organization every time you do a survey. And that the site is very user-friendly and easy to use.
I appreciate the user-friendliness of the site, but that alone is not enough to make me recommend you tp join.
Because of the low rewards and the risk of having your account cancelled and losing your rewards without warning, I would say that there are definitely many other surveys sites that are a lot better to join, if you want to make money on surveys.
But if you do decide to join OpinionWorld, check out a few extra advice below to benefit the most from your membership.
What if I want to sign up for OpinionWorld?
If you want to sign up, you can just click the link below that will take you to the website, where you can sign up.
Advice and tips to OpinionWorld
Check the site regularly:
You will not always get a email when there are available surveys. It seems kind of random when you will get an email, and when you will not. So if you want to do as many surveys as possible, it can be a good idea to login to the site regularly and check if there are any available.
Take Opinion World surveys through other site:
I have found out that there are actually other survey sites that offer OpinionWorld surveys through their site. If you for example join ClixSense or Green Panthera, you can take the surveys there. The cool thing about this is that you will actually get a higher reward here, than you would if you do the surveys directly at OpinionWorld's own site. At the same time, some of these other sites that offer this also has many other offers, and it will therefore be easier to make enough to get a payout. So if you like OpinionWorld's surveys, it can be worth considering taking them through another site.
Leave a comment below, if you have any questions, or if you have had other experiences with OpinionWorld. Would love to hear your experiences as well.
OpinionWorld overview
Money/time ratio

Frequency

Usability

Reliability
Summary
OpinionWorld is quite user-friendly. It does however not have very high rewards, and the site has very poor support. This is a site I will not necessarily recommend to join as I have lost earnings on the site without warning. There are many other survey sites that are better to join.