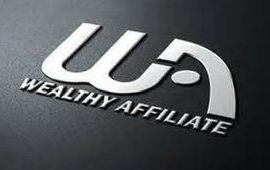 Some time ago, I wrote a post about the possibility to make a full-time income online by making a website. In that article, I mentioned the option to get qualified training by signing up for a free starter membership at Wealthy Affiliate.
This training platform also has a paid membership, if you at some point feel like getting even more support or help to make an income online.
But what is the Wealthy Affiliate Premium Membership, and what can you expect from it, if you at some point decide to upgrade to this?
I will answer this below and share my experiences with you.
Disclosure: Some articles on this website contain affiliate/sponsored links. Click for more info.
What is Wealthy Affiliate?
Before going into what the premium membership includes, I just want to give a short explanation of what Wealthy Affiliate is.
Shortly explained, it is a training platform that teaches you step by step how to build an online business and start making money online. It has trainings for all levels, whether you are a complete beginner or have many years of experience in the online world.
Below, I will go more into details about what this means and includes.
What Does the Wealthy Affiliate Premium Membership Include?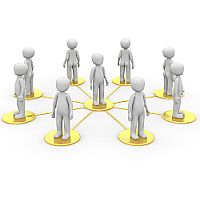 Wealthy Affiliate has two different memberships – a free and a premium membership. The free membership gives you access to fewer aspects, less support, and less tools for your online business. But it is a great way to start and see what the quality of Wealthy Affiliate is. And you can stay as a free member as long as you like. The first 7 days of your free membership, you will have access to many of the premium functions to be able to test it out.
But back to the topic of this post and what the premium membership includes:
Step by step trainings for all levels:
As a premium member, you will have access to all the trainings that are available. The best way to get a great foundation is to follow what is called the certification course. It includes 5 levels with 10 lessons in each that guides you step by step.
You will also have access to what is called the bootcamp, that includes another 7 levels with 10 lessons in each.
New trainings every day:
The trainings mentioned above is the official trainings from the owners of Wealthy Affiliate, that guides you step by step. There is however many more trainings. Members can create trainings themselves, and there are many new trainings on many different online topics created every day.
Weekly live classes:
Every Friday, there is a 1 hour long live class, that keeps you updated on the newest trends and possibilities. The host of these live webinars is Jay, who is a very experienced online marketer, and he is giving some amazing tips every week. The webinars are recorded, so if you like me live in a country where the class is in the middle of the night, you can watch it a few days later. You will also have access to all the older recordings of the webinars, which is hundreds of hours in total.
A very helpful community:
The community at Wealthy Affiliate are very helpful and there is always someone ready to give advice, if you have any questions.
Direct access to the owners:
The two owners, Kyle and Carson are actually very active in the community themselves. They regularly write posts, do new trainings, answers questions, etc. You also have access to write private messages to them – and they do answer even though they must get hundreds a day.
State of the art hosting:
Hosting for your website or websites is included in your membership. Hosting is often an aspect that is overlooked when we first start out, and we go for the cheapest solution. That is however not always a good idea. It is important to have a fast and reliable host for various reasons. For example it is an important aspect to avoid hackers and to get good rankings in google.
The hosting at Wealthy Affiliate includes SSL, which is becoming more and more important to keep your site secure and to rank at google. Click here to read more about hosting at Wealthy Affiliate.
With the hosting, you get access to 25 free domains through site rubix and you can host another 25 domains.
24/7 support:
If you should need any technical help with your website, or if your website suddenly does not work, the hosting includes 24/7 support. I know from personal experience that the support team is great and very responsive.
Keyword research tool:
To make a successful website and eventually make money from it, you need a reliable keyword research tool that can give you insight into what people are searching for in google, so you know what to write your content around. On Wealthy Affiliate, you will have access to their own keyword tool, which gives you very precise and useful data.
Constant updated:
An aspect I really love about Wealthy Affiliate is that the owners are dedicated to keeping the platform, the tools, and the training there up-to-date. So the platform is continuously evolving and new features and options are added all the time, so give the members the best possibilities to build an online business.
Possibility to create own blogs and training:
After you have been a member for 3 months, you will have the possibility to create your own trainings on Wealthy Affiliate. This can be a great way to learn and to share your experiences with other members. And many members are doing this, which is the reason that you every day will find many new relevant trainings.
Affiliate program:
If you at some point feel like sharing your experiences with Wealthy Affiliate with other and refer others to site, the platform has a very excellent and lucrative affiliate program themselves, where you can make money by referring others. The affiliate program is also available to free members, but you will then just get a lower reward for referrals.

Who is the Premium membership for?
The premium membership is for the people who have tried the free starter membership and feel ready to be more dedicated to make money online.
Many people also choose to just stay as a free member, which will still give you great opportunities. But there is no doubt that a premium membership will give you more help, more trainings, more development etc.
But the premium membership might not be for everybody. In my experience, the people that expect that becoming a premium member will automatically make them successful online, will actually not succeed. However, the people that realize that you have to take the learning on the platform serious, that stay focused, and that are willing to really make an effort as well, are the ones that become very successful.
So if you are looking for a fast way to become rich without any effort, you will probably be disappointed with Wealthy Affiliate.
If you are willing to make an effort, then the membership can give you an excellent foundation for online success. And that goes whether you have no experience at all with online marketing, or if you have many years of experience. The trainings include options for everybody no matter the previous level, and will help you build step by step.
What does a Premium Membership cost?
There are only two types of membership at Wealthy Affiliate: A free membership and a premium membership.
That also means that if you decide to upgrade to premium, you will have access to everything. It is not like some other sites where you then have to keep buying upgrades to more and more levels. Premium gives you access to everything, which I really appreciate. This way it is easy to calculate exactly what the costs will be.
You can chose to pay the membership in different ways, and the price will vary depending on which method you chose:
Monthly payment: $49 per month
Yearly payment: $499 (two months for free)
Intro offer for first month: $19 (If you decide to upgrade to premium within your first 7 days, you will get your first month for $19).
If you are interested in trying Wealthy Affiliate out and see what it has to offer, I would recommend to sign up for the free membership, and then spend as much time as you can the first week to test it out. Then after that, you will have a good idea whether you want to upgrade to premium or stay as a free member.
Are you skeptical? – so was I.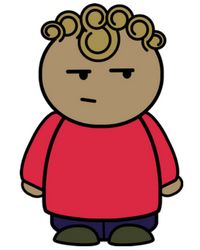 It is perfectly fine to be skeptical, and not just believe everything you read online. There are unfortunately many scams online, so we have to be careful, and being skeptical is unfortunately a necessity in the online world today. To be honest, I was myself very skeptical when I first joined the Wealthy Affiliate platform. I will therefore now share some of my experiences with you, so you will know why I have chosen to be a member there, and what I get out of it.
Before I found Wealthy Affiliate, I had already worked for around 10 years with online marketing in various ways. I did however not know much about how to make money on a website itself or on a blog. I did do some tests with it, but without success.
I have looked into many online trainings and programs that promise you can make an income online through them. None of the trainings or suggestions I found really seemed to work, or took a lot of risk or luck.
In one of my many searches for online opportunities to make money online, I found somebody writing about Wealthy Affiliate. It sounded a bit different than many of the other options I had seen online, so I decided to give it a try, as I could just sign up for a free membership to try.
As mentioned above, I was very skeptical when I first joined the platform. I was however very eager to learn and did as much training as possible and took action on what I learned. I quickly learned so many new things and a new approach and started to see results. I now love the knowledge I get on the platform, and I use the new knowledge I get every day on my own websites, and also benefit a lot from the knowledge in my job at a marketing agency.
Does Wealthy Affiliate have any negative aspects?
As you can read from the above I am very positive about Wealthy Affiliate. But does it not have any down sides at all?
There are not a lot I must say. But there are a couple of things to be aware of:
It can be overwhelming:
Wealth Affiliate can be overwhelming in the beginning. There are so many trainings to do, and so many people to interact with, that it is easy to be distracted, instead of focusing on why you are there and do what you need to do. So if you decide to join, be aware of this, and stay focused and focus on doing the certification course before starting to follow other trainings.
Too many helpers:
There is a huge community of people that interact on Wealthy Affiliate. Many are very eager to help, and that is one of the great things about Wealthy Affiliate – you will always find someone willing to help.
The reason I still mention it here as a possible down side is that it can mean that sometimes, some of the members can be a bit too eager to help and end up giving advice on things they are not that familiar with. Mostly you will be get a lot of answers and help, if you have any questions, so you will also get a lot of help from really experienced and successful members, so it is not really a problem.
It just means you have to make sure to check the experience of the person giving the advice, if it is about more technical aspects:-).
If you join by clicking the link below, we will automatically be connected, and I will also be available to help you with any questions, and will be more than happy to share all my experiences in building an online income with you.
Conclusion:
As you can see, I do not have a lot of down sides to mention about Wealthy Affiliate, and for me the plusses by far exceeds the down sides.
The learning I get from this platform, the excellent hosting of websites, and the tools that are available, are for me superior to any other online trainings and platforms I have seen, tried or heard of.
So if you are serious about wanting to make money online, I can highly recommend to sign up and start the training. I would suggest you to sign up for the free membership for a start to test it out, and see what the platform has to offer. If you join through the link below, we will automatically be connected on the platform, and I will be more than happy to help you with any questions or concerns you should get.
If you decide to join, I have written a few extra advice below, that will help you to get the best start.
Tips to succeed at Wealthy Affiliate:
Be dedicated your first 7 days: The first 7 days of your free membership, you will have access to live chat, private messaging, some trainings and more that you usually do not have access to as a free member. So use the time wisely and check out as much as you can. You can read more about how to get the most out of your first 7 days at Wealthy Affiliate, if you want more tips about this.
What if I cannot afford the premium membership?: If you cannot afford the premium membership at Wealthy Affiliate, you can stay a free member as long as you like. But if you would like to go premium and cannot afford it, you can consider using the same way as me to finance the membership.If you are paying yearly, the membership is $0.98 a day, so that means that if you can find the initial investment to go yearly, you just have to find less than $1 a day. That can for example easily be made if you spent 10-15 minutes a day on online surveys, which this website has a lot of information about. You will of course also eventually start making money on your website and through what you will learn at Wealthy affiliate, but if you want to be sure to finance your membership until that happens, this can be a way.
Be patient and focused: Success online rarely happens overnight. It can happen like that of course, but in most cases, it takes some time and effort. So be patient and give yourself some time to succeed, and do not give up, if you are not making a living right away. Stay focused on building your website and follow the training and take action on what you learn. That is the best way to succeed.
Consider going yearly: If you at some point want to upgrade to the premium membership, it can be a good idea to consider the yearly payment. It is a lot of money at the same time, but it will give you almost half price compared to paying monthly. So if you can afford the initial payment, it can be worth considering after you have tested the site and know that is what you want to do. I am myself paying yearly to both save money, but also to commit. It is a way to tell yourself that this is something you want to do, and also give yourself the time to succeed. As mentioned, success online does mostly not happen overnight, so by having a yearly membership will give yourself the time to succeed.
I hope this has given you a good idea about what the Wealthy Affiliate has to offer, and what my experiences with the platform is.
If you have any questions, concerns, or comments, feel free to leave a comment below. I will make sure to get back to you as soon as possible.