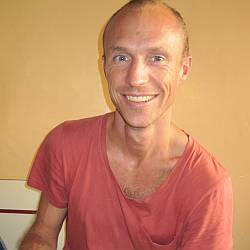 Hi, I am Mikael, and I am the one who started PaidFromSurveys.com. Before starting it, I had for several years looked into different ways of making extra money online.
In my search, I found out that there are many companies that offer payment for your opinion online. I decided to look further into this for myself, to find out if that was true.
At the beginning of 2016, I, therefore, started testing a lot of different sites that offer money for your opinion.
And it is true that it is possible to make some extra money this way.
However, if you want to get rich quick or make a full-time income online, this is not the way and that is important to know. But it can make you enough to pay for an extra holiday, a bit of extra luxury, pay off some debt, etc.
So in my search for making money online, this is not the way that will make you the most money. But it will with guarantee make you a profit, as it is 100% risk-free as there is no investment, no fees for participating, and it does not require any special training, so anyone can do this.
Why I made PaidFromSurveys.com
After testing sites and having done hundreds of surveys, I decided to make a website about my experiences, so I can help others find out if this is for them.
And that is why I made PaidFromSurveys.com. There is a huge amount of pages that offer you to get paid from surveys and doing other small online micro-tasks, and I have spent a lot of time testing sites and finding out which ones are giving the best opportunities to make money, which ones are the easiest to use, which ones are scams, etc.
When I started looking into the option of getting paid from surveys and doing other small online micro-tasks, I also looked for websites with reviews. It was difficult for me to find any with quality info that was not mostly superficial or full of fake promises because they were meant for selling.
After having spent all this time testing for myself, I, therefore, decided to make a page that gives good, useful and honest information and advice about the opportunities on how to make money on paid surveys and other online micro-tasks.
I know this would have been a great help to me and would have saved me a lot of time. I will therefore on this website share all these experiences, so it will be easier for you to find out if this is something you want to try, to find the right sites for you, and to get started.
I will continuously keep testing new sites and update this website with new reviews, advice, scam warnings, links to new sites, and more. So make sure to visit this website regularly.
I have also put together a 100% FREE 5-day email course that can help you get the best possible start if you want to earn by taking online surveys.
If you have any comments or questions, please feel free to leave a comment at the bottom of one of the posts or pages or send me an email: mike @ paidfromsurveys.com.
Anyways, I wish you all the best and thank you for stopping by!:-)
Cheers,
Mikael