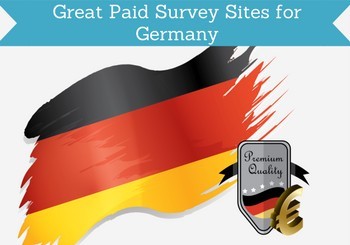 Do you live in Germany and want to know, if paid surveys is a way to make some extra money online?
The country you live in plays a big part in the amount of opportunities you have. In this article I will focus on the opportunities for Germans, and reveal the best paid survey sites in Germany.
If you are not from Germany and want to know how the opportunities are in your country, you can check out the list of survey sites in other countries.
Disclosure: This article contains affiliate/sponsored links. Click for more info.
How good are the opportunities to earn on paid surveys in Germany?
Before getting to the best survey panels in Germany, let's first talk a bit about how the opportunities are in Germany to make money like this.
In general, the opportunities on survey sites and GPT sites (get-paid-to) varies a lot from country to country. The biggest countries in most cases have the most opportunities. Many smaller countries does however also have pretty good opportunities. But the reason the bigger countries often have more opportunities is because there are more people and therefore a bigger market that is interesting for companies to pay to get information about. Getting paid from surveys is only possible because companies are interested in hearing consumers' opinions.
If you live in Germany and want to make some extra money by giving your opinion, you are lucky. It is one of the countries that has very good opportunities. Many sites will even offer surveys in German, so it will be easier for you to do them.
Even though there are many opportunities, it is however important to choose the right sites to join. Not all sites are worth the time. Some even try to scam you and try to get you to pay to join. But if you join the legit sites that are worth the time, it can be a great way to make some extra money on the side.
Be aware that paid surveys are a great way to make some extra money online, and you can start earning right away. But no matter how many sites you join, it is not a way to make a full-time income online. I always make sure to mention this, as paid surveys are a great opportunity, but it is not the way to go, if you are looking to become rich online, and then you will be disappointed.
So let's go into which sites are the best to join in Germany!
Top 12 paid survey sites for Germany
The below list is not a complete list of all the survey sites available in Germany. It is instead a list of the best sites, and they are all the legit, so there is no risk in joining them.
They are all free to join and to use. To increase your chances to earn, it is a good idea to sign up for several sites. They all have different offers and opportunities, and in combination, it can give you a good amount of opportunities to earn. I in general, I recommend you to join 5-6 sites, if you have never done paid surveys before not to get overwhelmed. After a while when you have more experience and know how to get the most out of the different survey panels, you can then join more.
#1 – PineCone Research:

PineCone Research is one of the highest paying survey sites, as you will get a minimum of $3 per survey and it takes on average 10-15 minutes to complete a survey.
It is not the survey site that will give you the most daily opportunities, so you should also join other sites on this list to have more opportunities to earn. But because of the high reward per survey, it is on the top if this list. It is however not a survey site everyone can join – you can only join through an invitation link. Luckily, you can find such a PineCone Research invite for Germany by clicking the join button below.
You can get paid through check, PayPal, or products. Definitely a survey site you should join, if you live in Germany.
#2 – SwagBucks: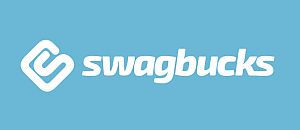 SwagBucks is one of the biggest and most popular GPT and survey sites. You can find several ways to earn there. You can earn by taking surveys, watch videos, get cash back on online shopping, surf the internet, take paid offers and more.
SwagBucks is only available in around 7 countries, and Germany is one of them. You can get paid through PayPal or gift cards, and you get a great joining bonus of $5. Definitely a site worth joining, if you live in Germany.
#3 – PrizeRebel: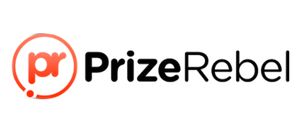 PrizeRebel is a worldwide survey and GPT site and is therefore also available in Germany. It has many opportunities to earn. The fastest ways to earn are paid surveys and paid offers. But you can also earn by taking mini tasks through Figure Eight (aka CrowdFlower), watch videos, participate in free contest, get daily bonuses and more.
How many opportunities you will have varies a lot from day to day, so some days you have to click around a bit more than others to find the surveys or offers you qualify for. Overall, PrizeRebel is one of my favorite survey sites. You can get paid through PayPal or gift cards. Another site that you should definitely check out, if you live in Germany.
#4 – GlobalTestMarket:

GlobalTestMarket is purely a survey site, so the only way to earn here is by taking surveys and then there is a quarterly lottery. That has its advantages as it makes it very easy to use. You will not get as many survey offers as the other sites above, but the ones you will get will be more targeted, and in my experience, you therefore qualify more often.
GlobalTestMarket is available in many countries, but not in the whole world as the name suggests. But it is available in Germany, and a great site to join in addition to other sites, but you should not solely rely on this site, as you will not get that many surveys. You can get paid through PayPal, gift cards or donate to charity.
#5 – Nielsen Digital Voices:

Nielsen Digital Voices is also sometimes called Nielsen Computer and Mobile Panel. It has a specific panel for Germans in German. It is a different kind of panel, as you do not really have to do anything to participate. The panel is gathering data about internet usage to improve online services and products, and you can contribute to this just by having a (safe) app installed on your mobile or computer.
So once you have signed up and installed the app, you will automatically participate just by using the internet as usually. You will earn points as long as you are a member, and you will also get a welcome bonus. The points can then be exchanged into many different poducts. It can be a great way to contribute to research and at the same time earn some great rewards passively.
#6 – ClixSense: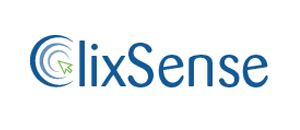 ClixSense is a great survey site that you can join no matter where you live, and it has pretty good opportunities in Germany. You often have to try several surveys to find the ones you qualify for, but that is the case on most sites. Luckily, it does not take long to check if you qualify, so it is worth the clicking. You can first of all earn by taking surveys, but ClixSense also has a large amount of paid surveys available, great bonuses for taking CrowdFlower tasks, and you can get a daily activity bonus.
You can get paid through Skrill, Payoneer, Payza and Tango Card. It does NOT at the moment of writing this article offer PayPal as most other sites, but the other methods are also great payment methods, so still worth joining.
#7 – Mobrog:

Mobrog is another easy-to-use survey site with a site specifically for Germany and surveys in German. In addition to taking surveys, you can once in a while participate in free contests, and you can earn a bit extra by inviting friends to join the platform.
It usually offers several surveys a week, but you will not get surveys every day, so good to also join other survey panels on this list, as you will not have enough opportunities, if Mobrog is the only site you join. But it is very easy to use, and also has a great app that makes it even easier, so still a site worth considering to join.
#8 – Green Panthera:

Green Panthera has a decent amount of paid surveys for Germany. Furthermore, it has different online offers you can take like for example downloading apps and signing up for free trials and earn some extra money this way.
It is not the most user-friendly survey panel to join, as you will probably be send emails to a lot of surveys you will end up not qualifying for. It is normal not qualifying for all surveys on survey sites, but on Green Panthera it happens more often than on other sites in my experience. Luckily it does not take long to find out if you qualify or not.
You can only get paid through PayPal, but in my opinion this is the best and easiest reward method anyways. It can be a site worth joining and you can make some extra money here – you just have to be a little patient and accept that there might be many surveys you will not qualify for and accept that they payout threshold is a bit high, as you have to earn $30 to get paid.
#9 – YouGov:

YouGov is actually one of my overall favorite survey sites. But the reason it is not higher on this list is that it is not as great in Germany, as it is in other countries. The panel is mainly looking for people above 65 years old to join in Germany, so it gives limited opportunities for many.
But it does in general have interesting surveys, and mostly they will be in German. It is easy to join, and a great thing about YouGov is that you on the website can see the results of previous conducted surveys.
#10 – Myiyo:

Myiyo is a "classical" survey site meaning that the main way to earn is to take surveys. You can join no matter where you live, but it is only in around 15 countries it has good opportunities. One of these countries is Germany, and as it has a decent amount of surveys, it can definitely be worth considering.
As mentioned, paid surveys is the way to earn on Myiyo, but it also has a community part, where you can connect with other members. You get paid through PayPal. You have to earn €20 before you can get a payout, which is a bit high compared to the other sites on the list. But as you get a decent amount of surveys, it can still be worth it. It might just take a little more patience to get to the payout threshold than on the other sites on the list.
#11 – Toluna: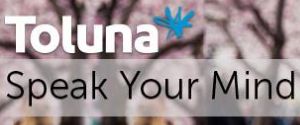 Toluna is a survey site that is available worldwide, and in most cases in the local language. There is also a site available in German. It usually has several available surveys a day, and this is the main way to earn on Toluna. You can also earn a bit extra by creating polls on the site yourself, if other members likes it and interact with it. Toluna also often has free contests you can participate in.
Overall a site that is pretty easy to use, and you can get paid trough PayPal or gift cards. The only downside is that once you request a payout, it takes up to 8 weeks before you have the money in your PayPal account, which is very slow for a survey site. But if you can live with that, it is a site that is worth checking out.
#12 – Superpay.me:

Superpay.me is a bit of an outsider on this list. You can join no matter where you live, and Germany is a country where Superpay.me has a pretty good amount of opportunities. The reason it is a bit of an outsider is that it can be quite confusing to use, and you have to be a bit patient to find the available surveys and offers.
To balance that out, it does however have a good amount of daily opportunities and the lowest payout threshold I have seen on survey sites. You can get paid through PayPal as soon as you have earned $1, so in most cases you can make more than enough to withdraw the same day as you join. You can also get paid through Skrill, Payza, Bitcoins or Amazon gift cards. With a bit of patience it can be an interesting site to check out.
So that was it – a list of the best paid survey sites in Germany. As mentioned earlier, it can be a good idea to join several sites to increase you chances of earning, and at the same time you will also be able to test more sites and find the type of sites that suits you the best.
If you have any questions, comments, or have any experiences with survey sites in Germany yourself and think there is a site missing on the list, I would love to hear from you in a comment below.