Superpay.me is a paid survey and Get-Paid-To (GPT) site that offers several ways to earn money online for free, and the name makes it sound like you can earn a lot of money.
But is SuperpayMe legit and really a super way to make money online or a scam to stay away from?
I have been a member of the site for several years myself and have tested the site thoroughly, and let me just reveal right away that SuperpayMe is legit – I have been paid by it many times, and you can also see payment proof later.
But that does not necessarily mean it is the right option for you. This SuperpayMe review will give you an inside look, so you will know exactly what the site has to offer, what you can expect if you join, and you can find tips and advice about how to get the most out of the platform if you decide to join.
Disclosure: Some articles on this website contain affiliate/sponsored links. Click for more info.
What is Superpay.me, and what does the site offer?
SuperpayMe has existed since 2012, so it has been around for a while. I have myself been a member for quite a while.
Let me just reveal right away that it is a legit and safe site – I know this from personal experience as I have been paid by it many times myself (later you will see payment proof). It offers many ways to earn, so it has a pretty big earning potential.
This does, however, not mean it will necessarily be the right site for you. So let's go over what ways you can earn on Superpay.me, so you can see if it is relevant for you or not.
Option 1 – SuperpayMe surveys:
Superpay.me has many daily opportunities for taking paid online surveys.
It is one of the survey sites that collect surveys from a lot of different sources on their page. That makes it an easy way to get access to many different surveys in one place.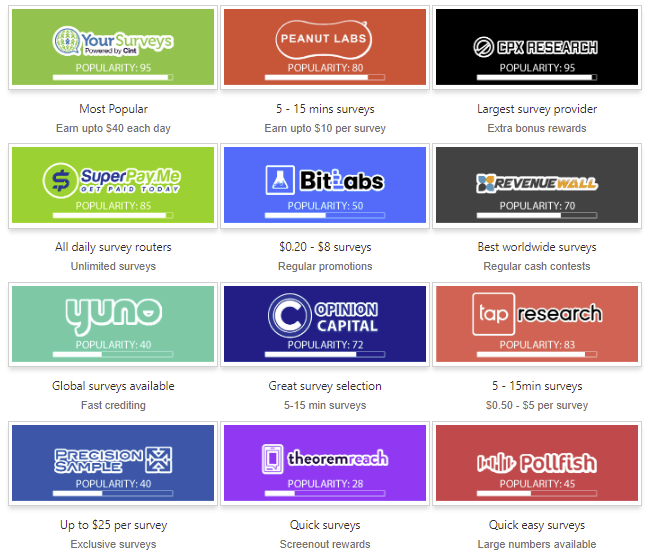 The only thing you have to be aware of is that because Superpay.me has so many different ways to earn and offers many different surveys, it can, at first, be a bit tricky to find your way around the site.
However, they have recently made a huge design update, and this has made it a lot easier, so it will not take long to find out how to navigate and use the site.
I have also made a small video guide, which you can find later in this review, that can help you get started easily and see exactly how it works.
It can sometimes take a bit of patience to find the surveys you qualify for on Superpay.me. This does, however, depend a lot on the country you live in. And after a while, you will be able to figure out what kind of surveys you most often qualify for and then just focus on these.
But overall, you can really find a lot of online surveys on Superpay.me, and it is definitely one of the earning methods you should use if you join it.
The surveys here also pay quite well compared to many other survey sites. And as something unique, they regularly have promotions with their most popular survey providers where you can then earn 15%-30% more for each survey you complete, so these promotions are definitely worth keeping an eye on.
Option 2 – Paid offers:
In addition to paid surveys, you can also earn by taking what is called paid offers on Superpay.me. It can, for example, be to sign up for a certain website, watch videos, click ads, download an app, etc.
Some of these offers can have really high rewards and Superpay.me has a good amount of them as it gives access to many offer walls compared to similar sites, and it regularly ads new offer walls.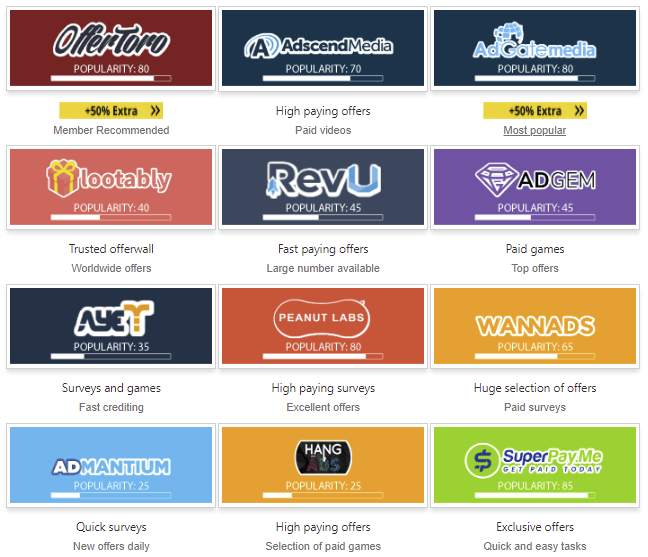 On some of the offer walls, you can also at times find extra paid surveys if you do not have enough in the paid surveys section.
With the paid offers, just always make sure to check the conditions before you take any of the offers, so you know what you need to do to get the rewards.
Option 3 – Cash contest:
Superpay.me has a quarterly cash contest where there are prizes for $1000.

To participate in this contest, you have to do surveys or offers. The 20 people who earn the most within the period will get a prize.
The first prize is $350, the second prize is $250, the third prize is $100, and it continues like this to number 20 on the list that will get $10. A nice extra reward to get if you manage to finish in the top 20.
You do not have to do anything else than be active on the platform to participate in this contest. When you are active, you will automatically participate, and it is free to be a part of.
Compared to similar contests on other sites, this is really high prizes, which I think is a very nice extra way to reward its active members.
Option 4 – Social media contests:
In addition to the big cash contest mentioned above, SuperpayMe also sometimes have smaller contest on their social media account.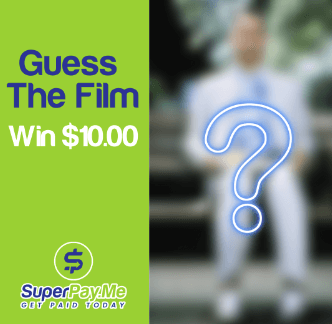 They are usually quite easy to participate in, and if you are lucky, you can also find cash prizes here.
So it can be worth keeping an eye on their social media accounts, and usually these contests will also be announced inside the member area of SuperpayMe.
Option 6 – Watch videos:
Superpay.me used to have a separate section where you could find videos you could watch to earn.
However, after the big re-design, this section is not there anymore.
You can still sometimes find videos you can earn by watching in the offerwall section though.
You cannot just find as many as you used to. But, in my opinion, that does not matter too much, because the videos were one of the lowest-paying options on SuperpayMe anyway.
The videos can be entertaining, but on GPT sites in general (including on Superpay.me) the videos do not have very high rewards. So, in my opinion, you should not watch them only to earn as Superpay.me then have better ways.
But as entertainment, it can be fun, and then it is great to earn a bit at the same time.
Option 7 – Invite friends:
You can also make extra money by inviting friends to join Superpay.me.
You will get 25% of their earnings. That does not mean they will get 25% less. They will get the same rewards as if they had joined without you referring them. The 25% is paid by Superpay.me to thank you for referring someone else to their site.
Option 8 – Superpay.me promo codes:
An extra bonus Superpay.me sometimes offers is promo codes. They will publish these codes on their Facebook and Twitter page. If you are a member, you can then take this code and put it into a field on the website, and you will get a free cash bonus on your account.
It is usually around $0.20 so it is not a huge bonus, but it also only takes around 10 seconds to do, so still a nice extra thing to make use of, if you are a member of the site. From my experience, it is, however, not very often Superpay.me post these promo codes so it might take a bit of patience to find any of them.
The site is free to sign up for and free to use, and you will get a 0.20 dollar bonus for signing up.
Below I have made a small video tutorial of Superpay.me, so you see exactly how it works and how to get started easily. In the video, you will also find payment proof so you can see Superpay.me is real and really does pay:
Click to Check Out Superpay.me for Yourself
How does Superpay.me pay?
Whenever you take a survey, an offer, or anything else on Superpay.me, you mostly earn dollars, so it is easy to see exactly what you earn compared to sites that use points as rewards.
Some surveys or offers do, however, pay in points, but these can easily be exchanged into cash. 1 point is worth 1 cent, so it is easy to calculate.
You can then choose to get paid out in several ways. You can get paid through PayPal, Skrill, Bitcoin, Wise, or Amazon gift cards.

Just be aware that some of the payout methods (like Amazon) are only available in some countries.
You will be able to get a payout already when you have made $1.
This is one of the lowest payment thresholds out of all the survey sites I have used and tested, and it means you can get paid very quickly.
For payout in Bitcoin, the threshold is $30, for Wise (bank transfer) it is $20, and for Skrill it is $5.
Be aware that Superpay.me will charge 2% in administration fee to pay out to PayPal and Skrill, 5% for Bitcoin, and 2.5% for Wise payments.
Personally, I love the payout options on SuperpayMe, and I really like that they have improved it further last time they did a big update and lowered the fee and threshold for Bitcoin. And they have also introduced Wise, which is great if you want to get paid via bank transfer, which not a lot of GPT sites offer.
When you request a payout, SuperpayMe now also has an 8-hour payment promise. This means that you will have your earnings a maximum of 8 hours after requesting a payout, which is a very unique promise for a GPT site.
And in my experience, you will, in most cases, already have the money after a few hours, which is very fast for a survey site.
For PayPal, you can also withdraw via instant PayPal, which means you will get your money immediately.
Before you can get a payout, Superpay.me might ask you to verify your address or phone number. This is to minimize fraud on their site. If it is necessary depends on where you live, and you will be told if you need to do it.
This is only necessary the first time you get paid. Personally, I had to confirm by getting an automated phone call from them. It was very easy, was free, and took less than 1 minute. So this is nothing to worry about if they ask you to do this.
But the very first time you get paid, there is sometimes a verification period of 30+ days so they can make sure everything is ok. But after that, you will get your earnings very fast as explained above. So it is only for your first payment it takes a bit more patience in some cases.
Below I have recorded where I show exactly how to withdraw from SuperpayMe, and you can also see a $200 payment proof:
How much money can you make on Superpay.me?
Superpay.me has many opportunities, and you can, therefore, spend a lot of time on the site. But you can also choose to spend only 10 minutes a week or less if that is what you want. But, of course, the time you put in will also reflect your earnings.
The size of the rewards in relation to the time spent varies a lot depending on the survey and offer. But they are, in general, ok compared to other survey sites. The rewards will usually be between $0.50-$2 per survey, but they can also be bigger. You can always see the size of the reward and a time estimate before you start a survey, so you can just choose to do the ones that you find reasonable.
Because Superpay.me has many ways to earn, it has good earning potential. But compared to other survey sites, it can be confusing to navigate it in the beginning, so just take a bit of time at first to get to know the possibilities it has.
Also, you have to be prepared that you will not qualify for all the surveys that are available – especially until you figure out the best types of surveys for you. That is, however, the case on more or less all sites that offer paid surveys. So, in the beginning, it takes a bit of patience, but it also has potential in the long run.
Like with any other survey site, I just want to make you aware that you should not expect Superpay.me to make you rich. If you spend some time there, and especially if you manage to get in the top 20 and get an extra cash reward, you can make some really nice extra money there. But do not aim for it to make you rich or to be a full-time income.
Can you use it on mobile?
SuperpayMe has fairly recently launched an app, so you can now easily earn from your phone.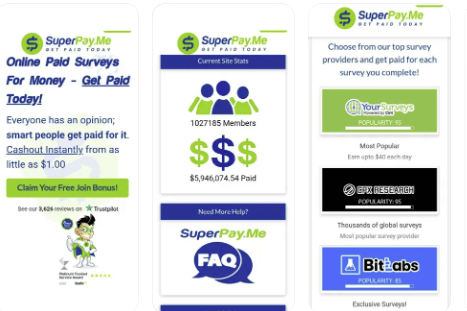 It is available for both iOS and Android devices.
It is great they now have an app as some earning opportunities are better on the phone, in my experience. But some are also easier to do on a computer, so it is still great to have both options, in my opinion.
Can you get support?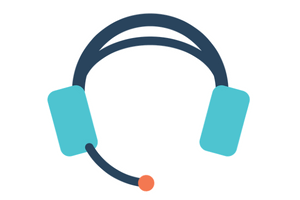 How good the support on a survey site says a lot about it. I have several times had the need to contact Superpay.me's support with questions, and I must say they are very responsive.
I once had my account banned because I tried to log in after moving to another country, and when I explained the situation, they solved it very quickly.
In general, I have always received a very quick and helpful reply from their support, and this is, in my opinion, something certain other GPT and survey sites could learn a lot from.
You can also contact the support on the official Superpay.me Facebook page, and it looks like they are very responsive here as well.
In which countries is Superpay.me available?
Superpay.me is available more or less worldwide, and you can sign up no matter where in the world you are from. The amount of offers or surveys you can participate in will, however, vary greatly depending on the country you live in.
You will be able to take some surveys and offers from most parts of the world. But there will be most both surveys and offers available if you live in an English-speaking country.
Be aware that you are not allowed to log in if you are in another country than where you are registered as living, so you cannot do surveys on Superpay.me while traveling.
The site is very strict about this, so if you log in from a different country, you can have your account blocked right away without warning (I know from experience).
You have to be 18 years old to sign up.
Final verdict
No doubt Superpay.me is legit and not a fake scam – I know, as I have been paid many times by it myself. This does, however, not mean it will be the right option for you, but I hope this review has helped you figure that out.
To give you a better overview and help you decide if it is for you, let's finish this review by summing up the pros and cons:

Pros:
It has many daily opportunities to earn
You can get paid very fast through PayPal, Skrill, Bitcoin, etc.
It has a free cash contest with big prizes
Sometimes offers promo codes that give you free cash on your account
It has a very responsive support

Cons:
Quite often you do not qualify for the surveys you are trying to take
As you can see, Superpay.me has both positive and negative sides.
But overall, it is a site with very good opportunities if you just are a bit patient in the beginning and take the time to get to know how to use it.
Especially if you live in an English-speaking country it gives good opportunities, but you can also find good ways to earn from many other countries.
And the low payout threshold, the fast payout process, and the very responsive support are something I personally really appreciate and are reasons it is a site I still actively use very often.
How to join Superpay.me?
It is easy, fast, and free to sign up for Superpay.me. Just click the button below, and it will take you to Superpay.me, where you can sign up. It only takes a few minutes, and you will get $0.20 as a joining bonus, so you will already be close to your first payout.
After you join, you will be able to start earning right away.
I hope that you now know Superpay.me is a legit survey and GPT site. If it is worth joining depends a lot on your preferences and the country you live in, but I hope this review has helped you make that decision.
If you have any comments, any questions, or have any experiences with Superpay.me yourself you would like to share, I would love to hear from you in a comment below.