So you like Superpay.me and would like to find more similar sites to join? Or you do not like Superpay.me so much, so you would like to find similar sites, but with better opportunities?
If you are in one of the above situations, then this article will give you answers. I will show you more sites like Superpay.me that are very similar to it, and I will also show you some sites that are similar in some ways, but with better opportunities for some.
So stick around to find out which sites might be good alternatives to Superpay.me for YOU.
Why look for sites similar to Superpay.me?
If you are looking for sites that are similar to Superpay.me, I am assuming that you already know what Superpay.me is and what it has to offer. If you do not, you can follow the link to my full review at the beginning of this article.
As you are probably aware by now, Superpay.me is a GPT (get paid to) site where you can earn money in different ways. The main way is by taking paid surveys, but there are also other ways to earn. If you like Superpay.me and the options there, it can however still be nice to find other similar sites, as there are many sites, and if you join more, you will in general also have more earning opportunities.
There are many sites that offer paid surveys online, and there are also several that offer many of the same earning methods as Superpay.me – there are a few that are very similar, and many that have some of the same options but are different in other ways, and for some these other sites will give more opportunities.
Let's first focus on the sites that are the most similar and then later I will get to the sites that might offer better opportunities for some, depending on your preferences and where you live.
The most similar sites
There are especially 2 sites that are very similar to Superpay.me – they are actually not only similar, but more or less identical.
Superpay.me is owned by a company called 99 Ventures. This company owns a few other survey and GPT sites as well. These are called Rewarding Ways and OfferNation.
So if you know how to use Superpay.me, you will very quickly be able to use Rewarding Ways and OfferNation as well, as the navigation and the options there are more or less the same. There are a few differences in the opportunities offered, but not a lot, and you have to dig deep to find differences.
I am actually a bit surprised that a company would create 3 sites that are so similar. It is great in the way that it makes it easy to navigate the sites and use one, if you know the others. That is great, because Superpay.me is in general not the most user-friendly site, so once you have figured out how to use it, you do not have to spend much time to learn the other two sites.
What is not so great about it is that it is more or less the same providers that the 3 sites get surveys and offers from. And you cannot do the same survey or take the same offer on all 3 sites. So it does actually not make much sense to be a member of all three of them, as it will not really give you more earning opportunities. So it would be better to focus on one of these 3 sites so you can gather your earnings in one account.
If you would then like to get more earning opportunities, there are many sites that are somewhat similar to Superpay.me, but have different options and different survey providers, and you will therefore get new and more opportunities. Some of these might in general just give you more opportunities, so let's get into that now.
Why look for alternatives to Superpay.me?
To be honest, I am not a huge fan of Superpay.me. It has some potential and has a good amount of opportunities, and I especially like the very low payout threshold, so you can very quickly get a payout. It is however not very user-friendly, and for many people and for many countries, you have to be a bit patient to find surveys you qualify for. With patience, it can be a good site to join. But in my opinion there are several sites that are a lot easier to use and give much better earning opportunities.
That is why it can be worth considering alternatives to Superpay.me whether you like the site or not. Also, if you are only a member of one survey or GPT site, you will not get as many earning opportunities. If you join more, and if you join some that have different options, you will be able to boost your earnings.
Personally, I am member of MANY survey sites, but I have also done surveys for a long time, and I am all the time testing new sites to give the newest info on this website. It can be overwhelming to be a member of too many sites as you might not have the time to get to know the opportunities on each site in details. It is great to join 4-6 sites for a start. When you get familiar with them, you can then potentially join more.
To get the best opportunities, it is however important to join the sites that are worth it. So let's go over some of the best alternatives to Superpay.me, if you want to have more earning opportunities.
The best alternatives
There are many great GPT and survey sites, but there are also many that are a waste of time. Which sites are the best, depends a lot on the country you live in. You can see a list for specific countries here, to find the best sites in your country. I do however still want to highlight a few sites below as being particular good alternatives to Superpay.me. They have some of the same opportunities, but in general they are more user-friendly, and I also find that they have better earning opportunities.
SwagBucks:


SwagBucks is one of the most popular GPT sites in the world. Compared to Superpay.me, it has many more earning options. It has a good amount of paid surveys, great joining bonus, online offers, you can earn by watching videos, get cash back on online shopping and more. A site with many great options. It is however only available in the US, UK, Canada, Australia, Ireland, France and Germany. So if you do not live in one of these countries, it is not a site for you, but the sites below might be instead.
Read full SwagBucks review
Ipsos i-Say: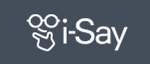 i-Say is similar to Superpay.me in the way that it is available to most countries. It does however have country specific sites, where you will find surveys in your local language. It is purely a survey site. You can however also earn a bit by getting a loyalty bonus and participate in free contests. Because it only offers surveys, it will not have as many daily opportunities as some of the other sites. But the surveys that are available are mostly about interesting topics, and it is a site that is very easy to use.
Read full Ipsos i-Say review
PrizeRebel:


PrizeRebel is one of my overall favorite survey sites. It is available worldwide, but there are some countries where there are more opportunities than others. Compared to Superpay.me, it is much more user-friendly, and it has a great bonus system where you will get more benefits the more active you are. You can earn by taking surveys, get free promo codes, do tasks through CrowdFlower, participate in free contests, and more.
Read full PrizeRebel review
ClixSense:


ClixSense is like Superpay.me available to all countries. It is much more user-friendly than Superpay.me, but has a little higher payout threshold. For most countries ClixSense will give decent opportunities. It has a good amount of surveys, but if you live in a country where you do not qualify for many of these, there are also opportunities through taking offers, doing CrowdFlower tasks, and a daily activity bonus.
Read full ClixSense review
TimeBucks:


TimeBucks is a bit of an outsider on this list. It does not have huge rewards, but I still really like it. Especially because it always has a way to earn available no matter where in the world you are from, and some of them are quite different and fun compared to other sites. Like Superpay.me, it takes a little time to learn to navigate the site, but once you know the site, it has many more opportunities than Superpay.me. You can earn by taking surveys, taking selfies, growing a beard, mine cryptocurrencies, participate in a daily free lottery with guaranteed prizes and more.
Read full TimeBucks review
Should you go for more of Superpay.me or alternatives?
Above you have seen some sites that are more or less the same as Superpay.me and some that have other options. So what is the final verdict?
In my opinion, Superpay.me can be a nice site to join. Especially because it has such a low payout threshold so you can get paid very quickly. It does however take patience in other ways, and in my experience I do more often than on other survey sites not qualify for surveys on Superpay.me.
If you like Superpay.me I definitely think you should continue using it. But there is no need to join Rewarding Ways or OfferNation as well. They will not give you more opportunities as you already have the opportunities they offer on Superpay.me.
I would however suggest checking out other sites as well whether you like using Superpay.me or not. There are a lot of great sites that have many daily opportunities, so it is great to join more to increase your earning opportunities. A great place to start is the list above as all those sites are legit and have good opportunities.
If you have any questions, comments, or have any experiences with Superpay.me or any of the other sites I mention in this article, I would love to hear from you in a comment below.