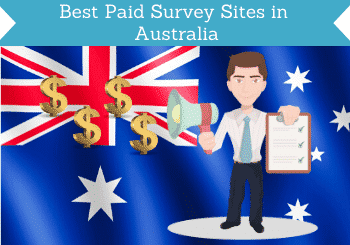 Online paid surveys can be a great way to make some extra money for free if you join the right sites.
There are many survey websites in Australia, but not all of them are worth your time. 
I have, therefore, made a list of the best paid survey sites for Australia in 2023, so it will be easy for you to find the sites worth joining if you live here.
If you do not live in Australia, you can instead check out my list of the best survey sites in other countries.
Disclosure: Some articles on this website contain affiliate/sponsored links. Click for more info.
How are the opportunities for paid surveys in Australia?
Some countries just have more opportunities for doing paid surveys than others as there is more market research going on there, and therefore more companies are willing to pay for information they can get through surveys. In general, the best opportunities for paid surveys are for English-speaking countries.
So if you live in Australia and want to do surveys for money, you are lucky.
Australia is one of the top countries when it comes to the number of surveys you can do and the number of legit survey websites you can join.
Even though you live in a country where you are able to do many paid surveys, it does however not mean you will get rich from it. This is important to remember not to get disappointed.
You can make some great extra money with the number of opportunities you will find in Australia, but it will still not make you rich or a full-time income.
But if you are interested in making some extra money but without the expectation of making a living from it, paid surveys is one of the best and easiest ways and something you can do without any training or investment, and it will with guarantee give you a profit from day one.
That you have many sites you can join does, however, not mean that they are all worth joining. Some are a waste of time, and there are also scams that can end up costing you money instead of making you money.
That is why I have made the list of the best sites below that are all worth joining.
How to earn the most?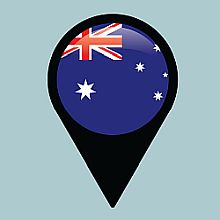 To get the most out of paid surveys in Australia, it is important to know that many of the sites also offer other ways of earning than just paid surveys.
These sites are called GPT (Get-Paid-To) sites, as they offer you many ways to earn.
Using some of these other methods in combination with online surveys is a great way to boost your earnings and is something many people overlook.
You can, for example, often earn by playing games, testing websites, taking paid offers, watching videos, getting cashback when shopping online, and more.
Also, to get the most opportunities, I recommend joining several sites. The different sites have different opportunities, so the more you join, the more opportunities you will get.
For a start, it is great to join around 6-8 sites and then see which ones you like using the most. You can then continue to use all of them and join more, or stop using the ones you do not like so much and try others as well.
If you already know that you want to have as many opportunities as possible, you can also just join all the sites on the list. But if you have never done paid surveys before, it might be a little overwhelming for a start, and you might not be able to focus and get to know all the opportunities the different sites have.
Top 40 survey sites to join in Australia
The below is not a complete list of all the paying survey sites available in Australia. It is instead a list of only the best sites that will actually pay you and that are worth joining, and all of them are legit and free to join.
The list is regularly updated, so make sure to bookmark this page and come back and check for new opportunities once in a while.