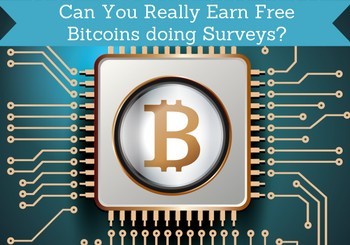 Bitcoin has become very popular, and you have probably heard the stories about how much it has increased in value since it first started.
But can you really earn free Bitcoins doing surveys?
Yes, you actually can.
In this article, I am going to tell you how you can do this, and which survey sites that offer this option. So if you are interested in earning Bitcoin without having to invest anything, then this article will explain you how to do this.
How to get paid in Bitcoin?
In case, you do not already know it, Bitcoin is a cryptocurrency and a worldwide payment system.
Luckily you do not have to understand all the technical details to start getting paid in Bitcoin (I personally do not yet understand the details). It is however a good idea to become familiar with how it works, as it is quite different from what most of us are used to.
What is very important to know, if you want to get paid from survey sites, is that to be paid in Bitcoin, you need a Bitcoin wallet installed on your phone or computer.
You will then get a Bitcoin address, and this is the address you need to use to get your survey rewards paid out to your Bitcoin wallet. It is free to get a wallet.
If you want to know more about how bitcoin work, you can check out the video below. You can also check out bitcoin.org for more details and for information about where to find a wallet to download:

Where can you get paid in Bitcoin for taking surveys?
Bitcoin is still not a very used way to get paid for surveys, and not many survey sites offer this option. PayPal is still the most popular payout method. But are there luckily some that also offer Bitcoin, and I would be surprised if the amount will not increase over the next couple of years.
One thing you have to be aware of is that the payout threshold for getting a payout in Bitcoin is a lot higher than for other rewards on some survey sites. So it might take you a bit longer to get to the payout threshold than if you want to get paid through PayPal or gift card. On the list below, you can see what the payout threshold is for each site.
So let's get to the sites that offer Bitcoin as a reward:
1. PrizeRebel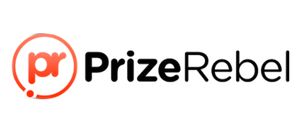 PrizeRebel is a great GPT site (Get-Paid-To) and one of my overall favorite sites. It offers a great number of paid surveys, as well as tasks, a great offer wall, free contests, bonus programs for active members, and more.
There are most surveys for people living in the UK, US, Canada, and Australia, but there will also be some for other countries, and the other opportunities on PrizeRebel are available for most countries.
PrizeRebel pays in Bitcoin, if you want to, and it has one of the lowest payout threshold for Bitcoin as it is only around $5. It is however not available as a reward in all countries, but then you have the option to get paid through PayPal or gift cards. Definitely one of the GPT and survey sites that are worth joining.
==>Click to see full review<==
---
2. InstaGC

InstaGC is another good GPT sites. It has a decent amount of paid surveys as well as other options like CrowdFlower tasks, signing up for websites, watching videos, betting on sport and more. It is a site that is available all over the world, but the amount of opportunities can vary from country to country.
In addition to getting paid in Bitcoin, you can also get paid through litecoin, ethereum, PayPal and choose from many gift cards. Before you can get paid in Bitcoin, you do however first need to earn and withdraw minimum $50 in other rewards. After that, you can withdraw in Bitcoin, when you have earned $10.
==>Click to see full review<==
---
3. ClixSense

ClixSense is first of all a survey site, and that is the main way to earn here. It offers a good amount of daily surveys, and you can join no matter where in the world you live. In addition to surveys, ClixSense also has really good options to earn by doing CrowdFlower tasks, it has many offer walls where you can find paid offers, and it has a great daily bonus, if you have a certain activity on a given day.
ClixSense does not directly pay in Bitcoin. But it pays through Skrill, Payoneer, Payza or Tango Card. Tango Card can be exchanged for Bitcoin, so that is the reward you need to request to get paid in Bitcoin through ClixSense. The payout threshold from ClixSense to Tango Card is $10.
==>Click to see full review<==
---
4. Superpay.me

Superpay.me has many daily surveys and paid offers. It is however a little confusing to use in the beginning, so you just have to take a bit of time to get to know the platform. Once you get to know it, it has great potential, and in addition to the offers and surveys, it also has a great free cash contest, you can participate in.
You can get paid in Bitcoin, Payza, Skrill and PayPal. Superpay.me has a really low payout threshold for most rewards, as you can get paid as soon as you have earned $1 – this is however not the case for Bitcoin. To get paid in Bitcoin, you have to wait until you have earned $100.
==>Click to see full review<==
---
5. Rewarding Ways
Rewarding ways is very similar to Superpay.me – it has a good amount of paid offers, many survey opportunities, free cash contest, and it is a bit confusing to use in the beginning. It is very clear to see that it is the same company that is behind both of these sites. Therefore, the opportunities are also very similar, so it does not make sense to join both Superpay.me and Rewarding Ways – it is better to just choose one of them and then some of the other sites on this list as well.
The reward options are also the same as on Superpay.me, so you can get paid through Bitcoin, PayPal, Payza and Skrill. Also, here the payout threshold for Bitcoin is $100, so it takes a bit of patience compared to the other reward methods.
==>Click to see full review<==
---
6. TimeBucks

Timebucks is a bit of an outsider on this list for several reasons. It offers many of the same earning methods as the other sites – like surveys and offers, but it also has some ways to earn that are quite unusual like a grow-a-beard challenge, and you can earn by taking selfies and more.
Timebucks gives several Bitcoin options. You can first of all choose to get paid in Bitcoin – the payout threshold for this is only $10. You can get paid to the wallet of your choice.
Furthermore, there is a "free bitcoin" tab on the site, where you can sign up for a site, where you supposedly can earn free Bitcoin. I in general really like Timebucks, but I am not too happy about this option – maybe I am imaging, but after I signed up on the free Bitcoin site, I started receiving more spam email about Bitcoin. And you do not really earn anything on Timebucks by signing up for this free Bitcoin option, but you can earn directly on that site instead, if you are interested.
In addition to this, Timebucks has a mining option, where you can earn by mining cryptocurrencies just by having a tab open on your computer. It will not make you a lot, but you also do not have to do anything other than having your computer open. So it is a site that has several options, if you are into Bitcoins.
==>Click to see full review<==
There you have it – a list of GPT and survey sites where you can earn free Bitcoins. As mentioned, I expect that more sites will start using this option in the future, and I will update this list accordingly. As you can see, the payout threshold can be quite high on some sites when it comes to Bitcoin, so just make sure to check this before you join, so you know what to expect.
If you have any questions, comments, or know of a survey site that offers Bitcoin as a payout method that is not on the list, feel free to leave a comment below.