If you are looking for free ways to make some extra money online, you have maybe heard of TimeBucks.
But is TimeBucks legit and really a great way to earn some extra bucks, or is it a scam that is just a waste of time?
I have tested the platform thoroughly and have been a member for several years.
And let me just reveal right away that Timebucks is a legit platform, and I have been paid by it many times myself (I will show payment proof below), so I know it is safe and a real way to earn and not one of the fake scams. However, this does not necessarily mean it is the right option for you.
This TimeBucks review will show you all the details and show exactly what it offers, and I will share my experiences with the site and show you some Timebucks tricks to get the most out of the site if you decide to join.
After reading this review, you will be able to see if it is worth it for you to join or if it is better for you to spend your time on other sites.
Disclosure: Some articles on this website contain affiliate/sponsored links. Click for more info.
What is TimeBucks, and what does the site offer?
TimeBucks is an online reward site where you can earn money in several ways. This is also known as a GPT (Get-Paid-To) site.
It is completely free to join and use, as are all legit GPT sites.
It is owned by Australian Clearing Pty Ltd, but it is still available worldwide but we will go more into the availability later.
Many of the offers it has are similar to other paid survey sites and online reward portals, but it also has some features that are unique and that I have not seen on other sites. Whether these are great opportunities or distractions depends on what you are looking for.
One thing that is important to know is that TimeBucks continuously develop and add new earning methods. Sometimes they also remove methods if they find out they are not working out very well. When I first joined, it, for example, had a grow a beard challenge, and you could earn by taking selfies.
These methods are not there anymore, but they have then introduced other ways to earn instead. So just be aware that there might even be more options than what you find in the review here, even though I try to keep it updated.
But let's go over what opportunities the site offers one by one so you can see if it will be worth it for you or not.
For that, I have made a video that gives you an inside look and shows exactly how you can earn from Timebucks. You can also read all the details below the video.
Click to Check Out TimeBucks for Yourself
Option 1 – Paid surveys:
TimeBucks offers quite a good amount of paid surveys. You can take surveys through a number of different providers while being logged in and get paid into your TimeBucks account.
Most of the surveys are offered through survey routers or offers walls. The great thing about this is that you can find a lot of surveys in most countries. The disadvantages are that it sometimes can take some patience to find the surveys you qualify for.
But the survey options are actually pretty good on TimeBucks.

Above, you can, for example, see that the reward for taking a survey through Your Survey is $0.875. These surveys are offered on many GPT sites, but this is actually one of the highest rewards you can find for them.
Overall, the surveys are one of the best ways to earn on Timebucks and definitely a section you should make sure to check out if you end up joining. You can find a lot of different surveys.
Exactly how many surveys are available will, however, vary depending on the country you live in, even though it has surveys for most countries. But if you do not have a lot of surveys available, there are other ways to earn on TimeBucks.
Option 2 – Watch videos:
TimeBucks offers a few different ways to earn by watching videos in the video section.
One of them is the same as most other GPT sites, where you have to watch 3 videos + ads within a certain topic. And they then also have small separate videos where you will get paid when you have seen a certain amount of seconds.

You can find these videos by going to the "content" tab in the earning section and then scrolling down and finding the "video" tab.
In a way, it is an easy way to make a bit extra. But the rewards for this option are very low, so not an option to use to really boost your earnings, but nice to earn a bit if it is a video you would like to watch anyway.
Also, what I like is that the conditions for each video and what it takes a very clear on TimeBucks. This makes it easy for you to see right away if it will be worth your time or not.
In addition to these video options, you can also earn by watching YouTube videos. You can find this option by going to the "Engage" tab.
You will then be guided to sign up for a third-party site where you can earn by watching random YouTube videos.
It takes a few minutes to set up, but there are good guides there that explain exactly how it works, and once it has been set up, you get paid quite well per video you watch compared to most other ways to earn by watching videos.
As of updating this review, they offer $0.01 per video you watch, but this can vary from country to country and from time to time.
Option 3 – Offerwalls:
There is an offerwall section with access to a number of different offers. This can, for example, be to get paid to download apps, to sign up for a website, to test a product for free, etc.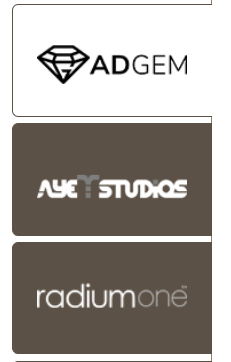 The image above just shows a few of the offerwalls you can find, as Timebucks gives access to around 12 walls last time I counted, and each of them gives access to many offers.
Some of these offers have really good rewards. Most of them are also offered through other survey sites like PrizeRebel or ySense, so if you, in general, prefer using one of these sites, you can probably find the offers there as well.
Option 4 – Content options:
The content tab inside Timebucks gives access to several different ways to earn.
In fact, at the time of updating this review, you can find 4 different ways to earn just in this section.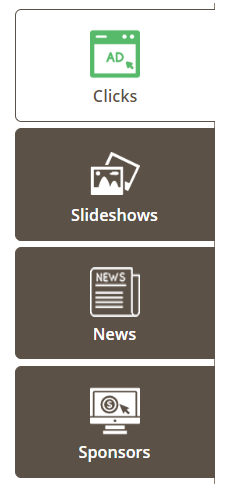 You can, for example, earn by clicking small ads and visiting a website for a certain number of seconds. It can also be to like TimeBucks Facebook page and more.
You can watch slideshows where you have to watch 10 pages of a slideshow to get paid. This can be quite entertaining as there are some great slideshows, for example, about come crazy puppy pictures, best MMA fights, shocking facts about celebrities, the worst tattoos ever, etc.
In this section, you can also find the following earning opportunities:
Engaged hits (you can earn by installing a software that will play videos automatically)
Push click (get paid to click on ads delivered as push notifications in your browser)
While I have been a member, it has also offered a few other options below, but at the time of updating this Timebucks review, they are not available.
You used to be able to get paid to search and could earn up to $0.01 per online search, depending on the country you live in. This is currently not there, but as mentioned earlier, the platform regularly tests different ways to earn, so maybe it will come back at some point.
There also used to be a separate section where you could get paid to watch YouTube videos. That section is not there anymore, but you can still earn by watching YouTube videos, as these videos are now a part of the Ad Clicks option mentioned above.
The great thing about the content section is that you can always find ways to earn here, no matter the country you live in.
Some of the options in this section will not make you a lot of money, but many of us probably often watch slideshows, News, etc., like this anyway, and the tasks are, in general, easy and fast to do.
Option 5 – Micro-tasks
Timebucks has a section simply called "Tasks".
Here you can get paid to do different types of tasks like downloading apps, watching YouTube videos, visiting certain websites, following people on social media, etc.
The tasks usually do not take, but not all of them give good value for your time.
These tasks are created by other Timebucks members, as not everyone offers a fair pay for your time. So just choose these tasks wisely.
You can always just decide which tasks you want to do, and you can see the requirements and pay before you start. And if you choose wisely, it can be an easy way to earn a bit extra.
Option 6 – Get cash back when shopping online
Personally, I think it is great when GPT sites have a cashback option. This means you can get cash back if you shop online in certain shops they have partnered with.
TimeBucks used to also have this option, and it could be a great way to earn/save some money if you shop online anyway.
You could use this option if you ever shopped through Ali Express.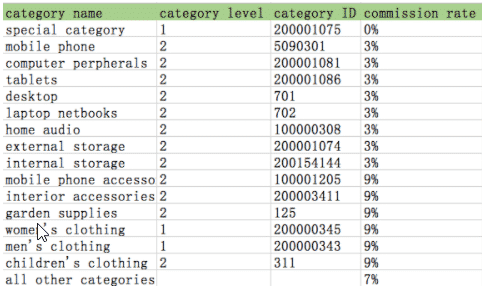 However, TimeBucks never had as many options as the top cashback sites, and my theory is that they stopped this to focus on offering other tasks and specialing in those, which makes sense, in my opinion.
I just still wanted to mention it in this review, as many people have asked me where to find it now, and, therefore, I wanted to make it clear that this is no longer an option on Timebucks, as of updating this review.
Option 7 – Invite people to join:
You can invite other people to join TimeBucks and get paid a commission for this.
You will get paid in 5 levels. That means that you will also get commissions for the people that your referred people refer. Not a high commission, but a little is also nice.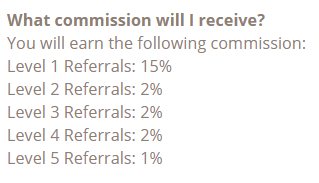 If you invite a lot of people that also end up inviting a lot, it can build up and be a great way to earn. Because it has 5 levels, it makes it a pretty good referral program compared to many other similar sites.
So if you join and like using it yourself, it is a very good idea to also start inviting others to join. They will earn the same whether they join through your link or not, as the commissions are paid out of TimeBucks' pockets.
Option 8 – Timebucks weekly sweepstake
Timebucks has a weekly sweepstake you will get entries for just by being active on the site.
If you are lucky and win a prize here, it can really boost your earnings, and it is one of the best sweepstakes options I have seen on any Get-Paid-To site.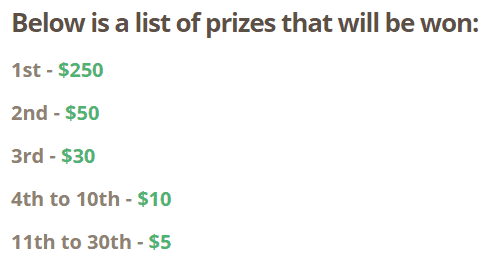 You will get 100 entries every day you log in to Timebucks. For any task, you do you will get 1 entry per $0.001 you earn, and you will get 200 entries per person you invite to join.
In addition to this, there is an easy way to get a lot of extra entries passively by downloading the Timebucks Sweepstakes software.
By running the software, you will get 100 free Sweepstakes entries every 10 minutes without doing any tasks. Just be aware that it currently only works on Windows PCs.
You can download it from the Sweepstakes area inside Timebucks.
The software mines cryptocurrency using your unused processing power, and Timebucks will then give you Sweepstake entries in return.
Option 9 – Advertise:
You can use TimeBucks to advertise. The options you have here vary, but you can, for example, promote YouTube videos.
So if you have a YouTube video you would like to get more views, you can promote it here. You will choose how many views you would like, from which countries, age group, and more, and then pay for this. Other members will then get paid to view your video.
Personally, it is not a way I use to promote my videos, as it can also have some risks. But if you know what you are doing and are aware of the risks, then this can be an easy way to advertise your videos to a certain audience.
Option 10 – Daily contest:
Every day, the top 100 earners on Timebucks will be rewarded with extra cash. First place will get $5 down to $0.10 for 51st to 100th place.
They used to only reward the top 5 earners daily, but then the rewards were higher. This has now changed, so they give smaller rewards, but a lot more users get a reward. Whether this is a good or a bad chance depends on your personal preferences, but this is how it works now.
And it is not that difficult to earn enough to be at the top, so this can be a great way to make a very nice extra reward.
Click to Check Out TimeBucks for Yourself
How do you get paid?
As you can see, TimeBucks has quite a few options to make a bit of money. Every time you do a task on the platform, you will get paid in dollars. But once you have made money, how can you then use them or get them?
TimeBucks offers a few different payout methods at the moment, which are Bitcoin, Litecoin, PayPal, Payeer, AirTM, bank transfer, Virtual Visa, and Skrill.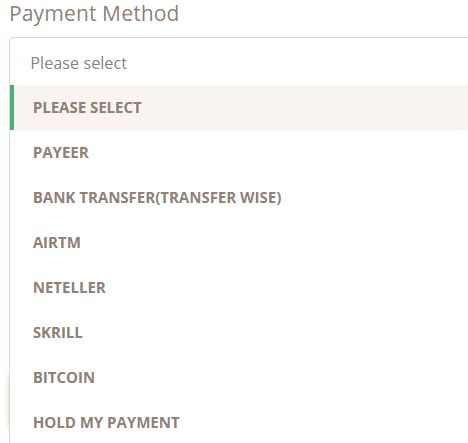 PayPal was not an option for a while, but it has recently been added as a payout option again. At the same time, Timebucks added Virtual Visa Cards, so it now offers another two great ways to get paid if you prefer getting paid in cash. And it even offers payment via bank transfer (via TransferWise), which is quite unusual for a GPT site.
Overall, Timebucks offers some great payment methods, in my opinion.
You can get paid once you have earned $5, which is a nice low payout threshold. It is nice to be able to request a payout fairly quickly and not wait until you have earned a lot more, which is the case on some other survey sites.
They fairly recently lowered that to $5 from $10, and a great improvement, in my opinion.
Your reward will automatically be paid out once you have reached the payout threshold, and Timebucks process these payouts once a week. However, if you want to wait until you have accumulated more money, you can also choose to hold your payment until you manually ask to get the money out.
So some pretty good and flexible payout options and conditions it has.
I have personally been paid by them many times, and it all works fine, and it is definitely a legit and safe site. So if you have been wondering whether Timebucks is real or fake, you do not have to worry – you can count on getting paid without problems, in my experience, as long as you do everything honestly.
Below you can watch a video where I will show how to withdraw step-by-step; you will learn how to choose the right Timebucks payment method for you and see Timebucks payment proof so you can see it actually does pay you:
Click to Check Out TimeBucks for Yourself
How much money can you make?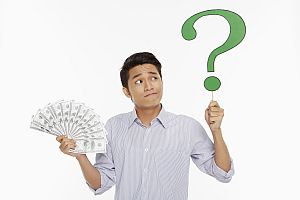 How much money you can make depends on a number of different things. First of all, of course, how much time you will spend on TimeBucks, and how many of the opportunities you wish to use. It will also depend on where in the world you live.
Some countries will have more surveys and wall offers than others. But because there is such a big variety of ways to earn, and many of them do not depend on your location, it is possible for everyone to make some extra cash.
It will, however, be easier for you to earn if you live in a country where there are regular surveys and offers on the offerwalls. No matter where you live, you can also invite others to join, which can be a great way to earn extra.
There is also a way to increase your earning by getting a Timebucks premium membership. If this will be worth it or not, really depends on how much you are already earning on Timebucks.com.
The premium membership costs $4.95 per week, and you will then get 25% higher rewards on all surveys, offers, and tasks you do (excluding referral earnings and bonuses).
So it is a pretty big increase, but it also costs money. So it will not be a good investment for all.
If you are already making more than $20 per week on Timebucks, it will be profitable for you to get the premium membership. But if you make less, you should not get the premium.
But be aware that, as with any other survey and GPT site, you should not expect to make a living from it no matter what. You can make some nice extra money on the side, but if you expect to become rich, you will be disappointed.
Can you use Timebucks on mobile?
Being able to use a GPT site on mobile gives a lot of advantages – especially on a site like Timebucks, which offers a lot of small and easy tasks you can do whenever you have a bit of time during the day.
There is actually a Timebucks app you can download and use. However, it is called Timebucks Surveys, and it is quite different than most other GPT apps.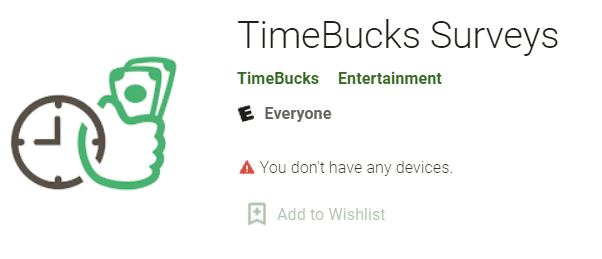 You cannot find all the Timebucks earning methods but only specific types of surveys. And once you have downloaded the app, you need to connect it to your Timebucks account.
You do this by going to your profile settings inside your Timebucks account, and here you can find something called a Timebucks Connect code. You need it when logging in to the app.
You can currently only download the app for Android devices.
But if you want to use Timebucks from other devices or if you want access to all the earning options from mobile, you can also just open Timebucks through your browser on any device, and it is optimized for mobile.
Some tasks are only possible to do on mobile. So it is definitely an advantage to also check out the options Timebucks offers on mobile.
Who can join?
No matter where in the world you live, you can join TimeBucks. Which opportunities are available will vary, depending on the country you are from.
But compared to other sites, it has a large number of opportunities even if you live in a country where there are not a lot of survey opportunities.
The content you can watch, Instagram, inviting people, sweepstakes, tasks, and the videos you can watch will be available for most countries. And you can even find surveys and offers in most countries as well, even though it might take a bit of patience in some countries.
Can you get support?
Yes, you can get support if you need help. TimeBucks has a support service that fairly quickly gets back to you if you need help.
I have tested this myself, so I know the support staff is friendly and good at getting back to you, which is important for any service or platform.
Final verdict
TimeBucks is definitely NOT a scam but it is a legit GPT site with quite a lot of earning options.
But to help you find out if this is then worth it for YOU, let's finish this review by summing up the pros and cons of TimeBucks so you can get a better overview before deciding if it is for you or not.

Pros:
Big variety of opportunities
Possible to join and get opportunities from more or less all countries
Some extra features that you do not find on other sites
Pretty user-friendly
Pays in cash
Many great payment methods to choose from

Cons:
Some opportunities have low rewards
In general, I really like TimeBucks, and it is definitely a legit site. I think it is great that it offers some interesting and different opportunities and also offers these for countries where it is usually difficult to get many opportunities on survey sites.
Some of these do, however, give quite low rewards. But many of the things are things we spend time doing online anyways, and then it can be great to get paid a bit to do.
So if it will be worth it for you to join depends on what your expectations are and if you find the opportunities on TimeBucks interesting.
How do you sign up?
It is very easy to sign up. Just click the button below, and you will get to TimeBuck's website, where you can sign up. It takes a few seconds to sign up.
You just have to fill in your email and a password, and you will then receive an email you have to confirm. You can also choose to sign up with your Facebook account.
If you have any comments, questions, or any experiences with TimeBucks yourself, I would love to hear from you in a comment below.