Top 10 Paying Survey Sites for 2019 (Start Earning Today)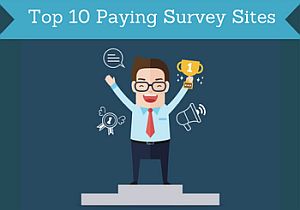 Finding the right survey sites is an important aspect of getting success with paid surveys.
There are however MANY survey sites, so it can be difficult to out which ones are worth joining. That is why I have made a list of the Top 10 paying survey sites for 2019.
I have tested all of these sites thoroughly myself, and all the sites on the list below are legit and FREE to join, and they are a great way to start getting paid for surveys. To get as many opportunities as possible, it is best to join several sites.
The list below is a general Top 10 list and has sites that are available for many different countries. You can see lists for specific countries here to find the ones that are best for your specific country, or check out below which countries the recommended sites are available for.
Below the list, you can read more about how I decided which survey sites to put on the list.
Disclosure: This post may contain affiliate links. This means at no cost to you, I may receive an affiliate commission if you click one of these links.
The list was last updated March 2019
#1 – PrizeRebel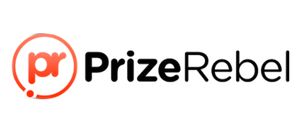 PrizeRebel offers a lot of daily opportunities to make some extra money. It has many daily survey opportunities, paid tasks, promo codes, free contests, and an offer wall with a lot of different opportunities.
Reward options: PayPal, gift cards, Bitcoins
Available in: Worldwide – but most opportunities in the US, UK, Canada and Australia.
Overall rating: 4.6 out of 5
#2 – Swagbucks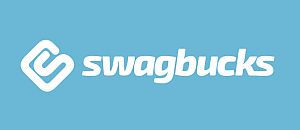 Swagbucks is one of the absolute biggest survey sites with many opportunities. On top of the surveys, you can also get cash back when shopping online, earn by surfing the internet, watching videos, and participate in contests. You will get a $5 joining bonus.
Reward options: PayPal, gift cards.
Available in: United States, Canada, United Kingdom, Ireland, Australia, Germany, and France.
Overall rating: 4.3 out of 5
#3 – ClixSense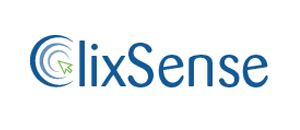 ClixSense offers frequent paid surveys. It also offers money for taking offers, online paid tasks, daily activity bonus, money for downloading e.g. apps and more.
Reward options: Payoneer, Payza, Skrill, Tangocard, Check
Available in: Wordlwide
Overall rating: 4 out of 5
#4 – Toluna

Toluna offers several paid surveys a week. You can also get paid to test products at home sometimes. You get some points when you fill out your profile after you sign up.
Reward options: PayPal or gift cards
Available in: Worldwide
Overall rating: 4 out of 5
#5 – YouGov

YouGov offers regular paid survey. They send an email when there is an available survey. It is easy to accumulate enough points to get one of the many reward options. By filling out a short intro survey when you join, you will get a good start with some free points. It rarely sends surveys you do not qualify for.
Reward options: PayPal, check, Amazon gift cards, gift cards, charity donations, and more (depends on country)
Available in: More or less worldwide
Overall rating: 3.8 out of 5
#6 – Surveytime

Surveytime is extremely simple to use and gives a good amount of online paid surveys in most countries – even in the countries where it usually can be difficult to find opportunities. Once you join, you just need to fill out the initial survey profiler and then you are able to start earning. You get paid immediately after each survey.
Reward options: PayPal, gift cards
Available in: Worldwide
Overall rating: 3.8 out of 5
#7 – Superpay.me

Superpay.me has many daily opportunities and you can earn by taking surveys, offers, clicking ads, watching videos and more. At first it is a bit confusing to navigate, but once you figure it out, it has good earning potential.
Reward options: PayPal, Skrill, Bitcoin
Available in: Worldwide (amount of opportunities vary)
Overall rating: 3.7 out of 5
#8 – GrabPoints

GrabPoints gives many daily opportunities to earn. You can take surveys, watch videos, take offers, download apps and more. Compared to similar sites, it gives some of the highest rewards. You get 500 points for free, if you join through join link here on this page.
Reward options: PayPal, Skril, or gift cards
Available in: Worldwide
Overall rating: 3.7 out of 5
#9 – PaidViewpoint

PaidViewpoint offers frequent paid surveys in some countries. When you have participated for a while with answers of high quality, you will get higher rewards. It is unique as you will never be screened out for a survey once it is available to you.
Reward options: PayPal
Available in: Only good opportunities in the US, Canada, the UK and Australia, but anyone can join.
Overall rating: 3.7 out of 5
#10 – Viewfruit

Viewfruit has a good amount of paid surveys, it is available in many countries, and even when you do not qualify for a survey, you get a reward. It is also possible to connect to and chat with other members there.
Reward options: PayPal.
Available in: 32 countries, but most opportunities in US, UK, Australia, Canada, Hong Kong, Philippines, Malaysia, India, and Singapore.
Overall rating: 3.5 out of 5
Why I made a Top 10 list
After having seen my list of the best survey sites, I just want to clarify how I have made this list as there are so many to choose from.
I have tested all the sites thoroughly myself, and not only tested the sites on the top 10 list. I have tested MANY more sites, and I am continuously testing new ones. You can find reviews of all the sites I have tested on this website.
I decided to make a list of the best sites to make it easy for you to get started with getting paid from online surveys, by showing which sites, I have found to be the best and why.
I will, however, recommend that you also read the reviews of the sites, as I have a lot of advice and tips for the different sites in these reviews. By reading them, you will get more information, and it will be easier for you to choose the sites that are right for you – the ones that are the best for me, might not necessarily be the best for you.
There can be certain things that makes a survey site very good in for example one country, but not very attractive in another. I have done my best to put this kind of information in the reviews and in the descriptions of the survey sites.
The list above is a list with the overall best survey sites. One thing that is very important to understand is that the exact sites that are best for you depend a lot on the country you live in. That is why I have also created lists with the best sites for specific countries you can check out to find the ones that are best in YOUR specific country. 
How do I decide what sites make it to the top 10?
You might be wondering how I made a Top 10 when there are hundreds of survey sites out there. I must admit that I have not been able to test every single survey site there is, but I have tested a lot, and I will continue to test as many as possible. I will therefore also continously update the list above.
When testing survey sites, I look at how much money it is possible to make in relation to the time spent, how often they have available surveys, how easy it is to use, how do they pay (paypal, vouchers, gifts etc.) and more. The ratings above are given based on these parameters, when I compare a certain site to survey sites in general. All this put together, leads to my Top 10.
Some sites, I have also decided not even to try to sign up for now, as they are easy to spot as being a scam. Some of these you will be able to find scam warnings about in the review section.
There are for example sites that want you to pay a large amount of money to get access to surveys (in general I would advice not to join a site that charges you for access to surveys). I have written an general article about how you can avoid these survey scams, so you know what to consider before joining a survey site, and how to spot the ones that you should stay away from.
If you have other experiences, disagree or agree with the list, please feel free to leave a comment below. Would be great to hear about your experiences as well.
Also, if you have any suggestions for a site you think belong on the list and have a suggestion for a site you would like me to review or ask for my opinion about, feel free to leave a comment below, and I will get back to you asap.