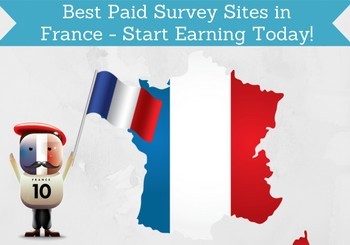 If you live in France and are looking to earn some extra cash by taking surveys, then this post is for you.
What country you live in plays a huge part in finding the survey sites that are worth joining. To make it easy for you to get started, so you do not have to waste time testing a lot of poor site, I will in this article show you the 9 best paid survey sites in France.
If you do not live in France, you can instead check my lists of the best paid survey sites in other countries. That will help you find the sites worth joining in YOUR country.
Disclosure: This article contains affiliate/sponsored links. Click for more info.
How are the opportunities for paid surveys in France?
Before getting to the list of the top survey sites in France, I just want to talk a little about how the opportunities for making money on paid surveys in general are in France. Then you will not what to expect.
The country you live in is probably the most important factor deciding how many opportunities you have to earn on paid surveys. In some countries you have to look very hard to find sites that has decent opportunities. However, if you live in France, you are lucky.
France has quite a lot of opportunities and some of the best and most popular sites are available here.
Even though the opportunities are good, you should be aware that taking paid surveys will not make you rich. It can make you some really nice money on the side, and you can earn by having your opinion heard on important topics. But do not expect to be able to make a full-time income from it. I always make sure to mention this, as it is a great opportunity with the right expectations, but some people join to become rich, and if that is your goal, you will be disappointed.
So let's get to the sites that are really worth joining.
9 best surveys sites in France
The list below is not a complete list of all the paid survey sites that are available in France. There are many more available – there are however also many sites that are not worth joining. The sites on the list below are all good and legit sites, so check it out and join the sites that appeals the most to you.
To increase your chances of earning, it is great to join more sites – for a start I recommend joining 4-6 and get to know them before joining more, so it does not become too overwhelming.
#1 – Swagbucks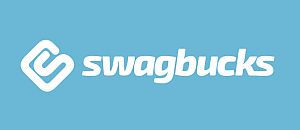 Swagbucks is one of the biggest survey and GPT (get-paid-to) sites in the world. It is however not available in all countries, but it is available in France, so it is definitely a site you should check out. You can earn in many ways – for example by taking surveys, watching videos, taking paid offers, surfing the web, getting cash back on online shopping, free contests and more.
Swagbucks furthermore has some great payout methods, so it is easy for you to get your rewards. You can get paid through PayPal or choose between a large variety of gift cards. You also get a $5 joining bonus, which is great bonus for a survey site.
#2 – PrizeRebel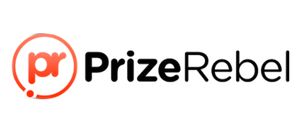 PrizeRebel is another of my all-time favorite survey sites. You can join from anywhere, but it has limited opportunities in some countries. In France, it has pretty good opportunities once you have figured out what kind of offers and surveys that are available for you. Like Swagbucks, PrizeRebel offers many ways to earn, which makes the site great, as you can almost always find a way to earn.
You can earn by taking surveys, taking offers, inviting friends to join, a daily bonus, watching videos, promo codes that gives free cash, free contests, and it has a great bonus program, where you get more benefits the more active you are. It has some great rewards to choose from, as you can get paid through PayPal or gift cards. You can get a payout already when you have earned $5, and it will not take you long.
#3 – ClixSense

ClixSense is a great survey site, as it offers good opportunities to most countries. That also includes France, so a site you should check out. It does not have as many ways to earn as the sites mentioned above, but it has some good options. It has a good amount of paid surveys you can take, there is a great daily activity bonus, and it is one of the best sites to take CrowdFlower tasks through.
You can get paid through Skrill, Payoneer, Payza, and Tango Card.
#4 – InstaGC

InstaGC is a worldwide site. It offers most opportunities for English-speaking countries, but it also has some decent opportunities for France. You can earn by taking surveys, watch videos, signing up for free trials on websites, bet on sport games and more. It also has a great weekly bonus, if you have a certain activity.
It takes a bit of time to learn to navigate the site and find out how to find the good opportunities, but if you are a little patient, it is definitely worth joining. A great thing is that you can already cash out when you have earned $1, so you can very quickly get paid. You can get paid through PayPal, Bitcoin or get gift cards to for example Amazon.fr or iTunes.
#5 – Myiyo

Myiyo is a site that is not so well-known, but it can be worth checking out. It is very easy to use, as it more or less only offers paid surveys as a way to earn. Other than that, you can also earn a little extra by inviting friends to join, and you will get a small joining bonus as well.
As it only offers surveys, it will not give you as many daily opportunities as some of the other sites on this list, so if you only want to join a couple of survey sites, there are other sites that are better. But as a site in addition to other sites, it can be great to join. You will get paid through PayPal, and can request a payout once you have earned €20.
#6 – Ipsos i-Say

Ipsos i-Say is another "pure" survey site, which means it mainly offers paid surveys. It is however very easy to use, and it has some great and interesting surveys, so it is still worth joníning as an extra site. Ipsos i-Say further has some great free contests you can participate in and a loyalty program that can give some nice extra bonuses, if you use the site regularly.
You can request a payout once you have reached around $10, which is a decent payout threshold. You can get paid through PayPal or gift cards.
#7 – Toluna

Toluna is a famous site and is available more or less in all countries in the local language. It also has a site in France and a blog in French where news and offers are posted. You can earn by taking surveys, but there is also the opportunity to earn by creating polls or content for other members to interact with.
It is a site that is easy to use, and it has some great rewards, as you can get paid through PayPal or gift cards. The reason it is not higher on the list is that it is very slow at paying out, as it can take up to 8 weeks after you request a payout – that is very slow for a survey site.
#8 – Superpay.me

Superpay.me is not a site for everyone, but it is still on the list, because it has some potential. It is available worldwide and therefore also in France. It has many different surveys and offers every day, and it is continuously updated. It also offers great free contests and bonuses for the members that earn the most. The reason it is not for everyone is that it takes a little patience compared to other sites. You will often run into offers you do not qualify for, and it is confusing to use in the beginning.
But if you are patient and get to know the site and get to know how to find the surveys and offers that you qualify for, it has good potentials. You can get paid through PayPal, Skrill, Bitcoin and Amazon gift card. You can get paid through PayPal already when you have earned $1, so that is really great.
#9 – Timebucks

Timebucks is an interesting site that is a bit different from many others. It is available in France as well as in the rest of the world. What makes it interesting is that it has some ways to earn that you will for sure be able to participate in, no matter where you live. However, many of the earning methods do not pay very well, so it can take some patience, if you do not qualify for the better paying surveys.
Except for surveys you can also earn on taking selfies, clicking ads, reading emails, watching online content, watching videos, growing a beard and more. You can get paid through PayPal or Payza.
There you have it – a list of some legit and worthwhile survey sites to join, if you live in France. Give the ones you find the most appealing a go, and let me know what you think.
If you have any comments, questions or have knowledge of any sites you think belongs to the list, I would love to hear from you in a comment below.