OpinionPioneer is a newer survey site, and you can start earning some extra cash for free just by answering paid surveys.
But is OpinionPioneer legit and really a great way to make some extra money online? Or is it a waste of time?
I have joined it and tested it thoroughly myself, and have compared it to the hundreds of other paid survey sites I have tested.
In this OpinionPioneer review, you will get a full guided tour and learn all about what it has to offer, so you know exactly what to expect and can easily find out if this is the right opportunity for you or not.
What is OpinionPioneer, and what does it offer?
OpinionPioneer is a fairly new survey site where you can earn by sharing your opinion.
But there are many sites that offer this, so you need to choose wisely to find the right options for you. I have tested OpinionPioneer thoroughly myself, and in this review, you will get an inside look and learn all about what it has to offer.
And let me just reveal right away that it definitely is a legit paid survey site, and so far, I have been quite impressed with it, as it offers some things I have not seen on many other survey sites.
And it definitely does pay. I have been paid by it many times myself, and you will also see payment proof later in this review.
However, that does not necessarily mean it is the right option for all, so let's start by going over the earning opportunities it offers so you can get an overview of those before going over the full earning potential.
I have, therefore, made a video that gives you an inside look and shows exactly how you can earn from OpinionPioneer. You can also read all the details below the video.
Click to Check Out OpinionPioneer
Option 1 – Take paid surveys
The main earning opportunity OpinionPioneer offers is to get paid to share your opinion by taking paid surveys.
It makes it quite easy to get an overview of the available surveys as soon as you log in.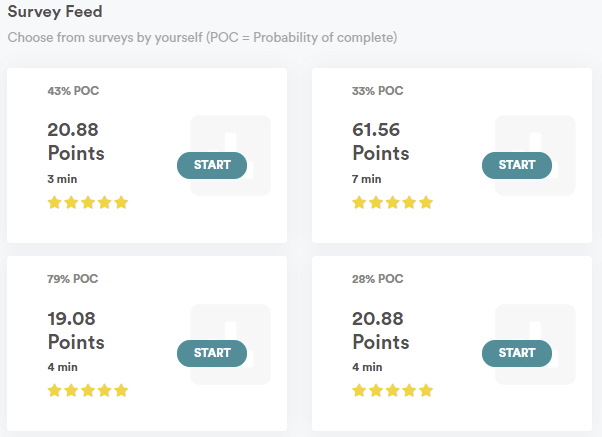 What I really like about the survey overview on OpinionPioneer is that you can see the POC (Probability of Complete), which means you will get an indication of how likely you are to qualify for a certain survey.
This is something I have not seen on other survey sites and a very user-friendly feature, in my opinion.
Just be aware that just because a survey might only say a 30% chance of qualifying or less, it does not mean that you cannot qualify. It will still be worth trying, in my experience.
As you can see in the image above, you will also be able to see right away how long the survey will take and the rating the survey has received from other survey takers.
And once you have completed a survey, you actually also have the possibility to give a rating and also send feedback about the specific survey if you have any.
These are some nice extra features I have also not seen on many other survey sites.
You just need to be aware that you will not qualify for all surveys. That is, in general, just a part of taking paid surveys.
But to optimize your chances of qualifying, the best you can do is to make sure to fill out the short profile survey at the top of the screen right after joining.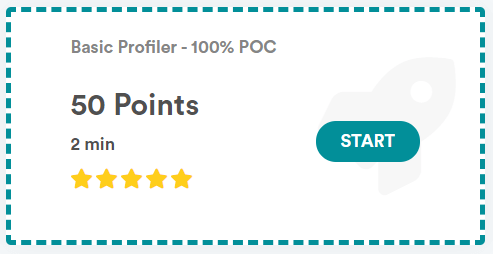 You will also get paid $0.30 for the profile survey, and it only takes 2 minutes to complete, so that gives a great start.
Another unique feature OpinionPioneer offers that makes it less frustrating when you do not qualify for a survey is that you will sometimes get paid a reward even when you do not qualify.
You will sometimes get a small reward if you start a survey and end up not qualifying. It is, of course, not as much as you will get for completing a survey, but it is still a nice consolation reward, and it is higher than what I have seen on other sites that pay when you do not qualify.
It is, however, not all surveys that offer a screenout reward.
Also, just be aware that you will not always get an email when there is a new survey available. In my experience, it will actually be quite rare you will get an email notification.
Therefore, it is a good idea to make it a habit to check the website at least once per day for new surveys to optimize your earnings.
Option 2 – Invite friends
OpinionPioneer offers one more way for you to earn.
You can earn extra by inviting friends to join. You will get a 15% commission every time the person you invited earns.
These earnings will not be taken from your friend. Your friend will earn the same, and this percentage is paid by OpinionPioneer to thank you for inviting others.
This is actually quite a generous referral program compared to most other sites that mainly offer surveys as a way to earn. Most sites will only offer you 10%, but here you will get 15%, so it can definitely be a nice way to make some extra money.
Click to Check Out OpinionPioneer
How do you get paid?
Every time you earn, you will earn points. 100 points are worth $1, so 1 point is worth $0.01, so the conversion ratio makes it quite easy to quickly see how much you get for a survey.
Once you have earned $10 (1,000 points), you can request a payout. As of writing this review, the only payout method offered is PayPal.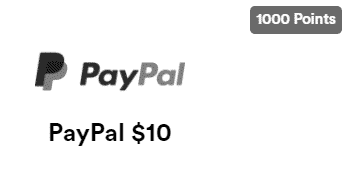 But PayPal is one of the most convenient ways to get paid in cash online today, so definitely a great payout method.
I have also been told that OpinionPioneer is planning to introduce more payout options soon, so if you prefer getting paid in different ways than PayPal, then this can still be relevant for you.
I have been paid by it myself, so I know it definitely does pay. Below you can watch a video where I show exactly how to withdraw and show OpinionPioneer payment proof:
How much money can you make?
OpinionPioneer pays quite well for the surveys you take there compared to many other survey sites, and it also has a generous referral program.
So it can definitely be a nice way to make some extra money on the side and have your opinion heard at the same time.
However, you just need to be aware that, as is the case with all survey sites, it is not a way to make a full-time income online. If that is what you are looking for, paid surveys are, in general, not the right option for you.
But as a free and easy way to make some extra money on the side, it is definitely a good option.
Can you use it on mobile?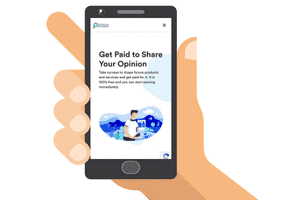 Being able to take surveys on your mobile can be a great way to boost your earnings.
Not only does it make it possible to take surveys whenever you have a bit of extra time, no matter where you are, but it also makes it easier to get to the highest paying surveys before they fill up.
And luckily, it is possible to take surveys from your mobile on OpinionPioneer. You can just log in to the website from your browser and take the surveys from there.
Also, there is now an app available for iOS, and I have been told one for Android will be launched later. But no matter what, you can take surveys on your phone.
Who can join OpinionPioneer?
You can, in theory, join OpinionPioneer from more or less all countries.
However, in some countries, it will not really be worth it as you will not find any surveys. It can, however, still be a way to then earn by inviting people from other countries where there are more surveys available.
But if you want to earn by taking paid surveys, then you can find the most opportunities in the US, UK, Australia, Canada, Ireland, most European countries, some Asian countries, the UAE, Russia, Saudia Arabia, and some surveys will also be available in South Africa.
You can occasionally find surveys from other countries as well, but the countries mentioned above are where you will find the most.
Can you get support?
Being able to get support is very important and tells a lot about a site, in my opinion.
And OpinionPioneer has quite good support – they have an FAQ page that goes over the most important questions, but if you have other questions or issues, you can contact them through the support system once you log in or via the contact form on the website.
And the support usually replies fairly quickly, in my experience, and this is definitely a big plus.
Final verdict
Overall, OpinionPioneer definitely is a legit paid survey site. It is still fairly new, so its full potential is still a bit unknown. But so far, it looks very promising.
But let's finish this review by summing up its pros and cons so you can get a full overview before deciding if it is for you or not.

Pros:
Gives great overview of available surveys
Payment via PayPal is available
You get a reward when you do not qualify
Generous referral program

Cons:
Sometimes it can take a bit of patience to find the surveys you qualify for
Currently only offers one payment method
As you can see, I think OpinionPioneer is a quite good paid survey site. It is still a fairly young site, but already now, it is offering some things that many older survey sites are not offering, like, for example, a reward when you do not qualify, you can see the likelihood of qualifying, fast support, and more.
So personally, I am looking forward to seeing how it will develop further.
Just be aware that I would still recommend you also join other legit survey sites to get access to more surveys and earning opportunities overall, as you will not always find available surveys on OpinionPioneer.
How to join OpinionPioneer?
If you want to join OpinionPioneer, it only takes a minute. Just click the button below and sign up when you get to the website.
Remember to then click the verification link in the sign-up email you will get. Then you will right away be able to start earning.
If you have any experience with OpinionPioneer yourself, I would love to hear from you in a comment below.