Do you love to write? If so, then there's actually a way for you to earn extra cash by becoming an online researcher.
There's a site called Wonder that promises to pay you for doing research for them.
So, is it legit and is it any good? Well, in order to answer those questions, we have to consider several factors.
But first, let me answer the first question right away so we can tackle the other important aspects of the site.
Yes, Wonder is a legit site. It does pay you to do research work for them. But this doesn't necessarily mean that this site offers a good way for you to earn money.
This Ask Wonder review will examine everything the site has to offer so you can figure out for yourself if this is a site you are interested in or not.
What is Ask Wonder and what does it offer?
As mentioned above, Ask Wonder (also just called Wonder) is a sort of research site that offers research projects as a way for you to earn money. They are actually a new kind of research service that makes your brain scalable.
They provide instant access to the intellect and fact-finding skills of a distributed network of analysts around the world. That's where you come in. You will be able to earn money by becoming one of their analysts.
It sounds a bit complicated, but it really isn't. The earning opportunity it offers is straightforward, but let me just say it right now, the process can be a bit long. So, if you don't like to do a lot of work, this site is not for you.
Now, in order to fully understand how good the earning potential of this site is, we have to take a closer look at its earning opportunity. So, here's how you can earn from Wonder.
The earning opportunity – Research Projects
There's only one way you can earn from this site, and that is by participating in research projects.
If you've been a member of survey sites before and you are expecting that the research projects offered by Ask Wonder will be similar, then you will be disappointed.
It's a bit more complicated than that.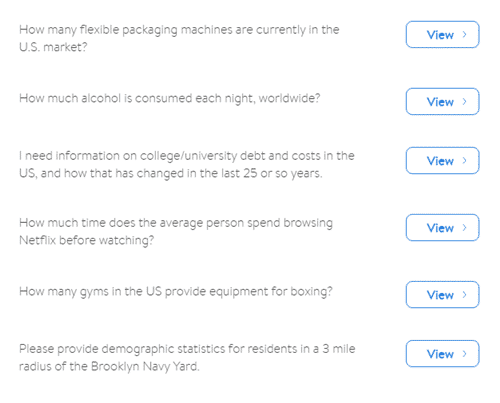 When you become a researcher for Wonder, you can log in to the site and view all the questions you can answer (refer to the photo above).
Bear in mind that the answers to the questions won't be a simple yes or no, or multiple choice.
You will, in fact, have to do your own research to answer it. So, it will involve writing. Think of it as an assignment you have to do for school.
In reality, you'll be like a student, but instead of getting a good grade for submitting your answer, you will receive money instead.
Every answer you provide must be well put together and must be concise because bear in mind, the companies asking the questions will use the information you've provided.
When you choose a question to answer, you will have to complete a few steps first before you can start your research. Each question will also give you a basic guideline to follow.
When you've submitted your work and it gets accepted, that's the time you will receive the payment for the work you've done.
If it all sounds too daunting for you, I recommend you check out the link below instead.
How do you get paid?
Every question you successfully answer, you will receive a certain amount of money. This money will be credited to your Ask Wonder account. You will then receive payment every two weeks via PayPal.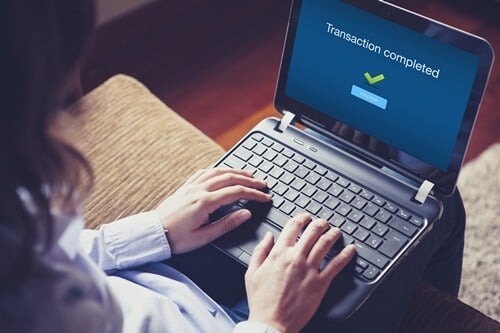 So, it's a bit different than other survey sites because you don't actually have to reach a certain amount to withdraw your earnings.
You will automatically be paid via PayPal every two weeks. So, whatever you've earned in the two weeks you've spent research, will be the amount you will receive.
This, in my opinion, makes earning from this site a bit more convenient. So, if you are interested in becoming a researcher, I suggest you sign up for a PayPal account as well if you have none.
If you are interested in more sites that pay via PayPal, I recommend you check out the top survey sites that pay via PayPal.
How much money can you make?
As you already know, Ask Wonder is quite different from ordinary survey sites especially in how you can earn. The amount of money you will make will depend on how many questions you can answer every two weeks.
Since they will pay you every time you complete a research project, the amount of money you will make will be up to you but it will, of course, also depend on how many projects that are available.
They do pay rather decently. Longtime members say that you can get paid around $8 to $35 for every question you answer.
That's actually a significant amount of money, in my opinion. And if you become a more experienced researcher, in the long run, you will be paid more and you will be paid by the hour like you are actually working a full-time job.
However, don't expect what you earn from this site to compare to what you can earn from an actual job though. Because remember, you still have to make sure the answers you submit will be accepted in order to get paid.
So, there's no guarantee you will earn every time you finish a research project. The amount of money you will receive for each question will depend on the difficulty of the question. If it requires more work, it will pay more. That's how it works.
Overall, in my opinion, you will be able to earn a significant amount from this site once you become fully accustomed to answering the questions properly and if you are willing to put in some hard work.
Can you use it on mobile?
Considering the nature of the earning opportunity it offers, I don't actually recommend you use your mobile device for this site. That's because it will involve a lot of writing and a lot of research.
You will definitely need a computer to do the work comfortably and conveniently. That being said, their website is optimized for mobile use, so you can still log in to your account and perhaps check if there are any questions available.
That's about the only purpose I can think of for using a mobile device with this site.
Who can join Wonder?
Now, on to the more complicated part of the site. Although Ask Wonder is available globally, it's a bit harder to register to this site.
Unlike other survey sites, the registration process is actually quite rigorous.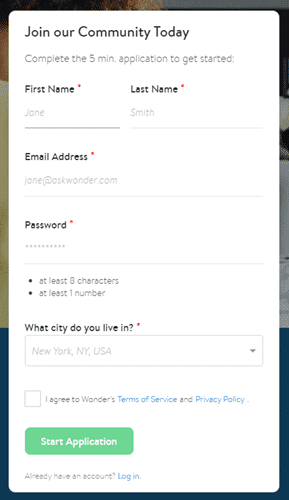 To start the registration process, you will have to fill out a registration form. You will then have to answer a survey that will build your profile as a researcher.
During the registration process, you will have to answer several basic questions and upload your CV or Resume as well.
You will also have to do a bit of writing because it will ask you to do a small write up about yourself. This will serve as a sample that Wonder can take a look at to see if you do meet their standards, especially in writing.
This is why I've emphasized the writing part at the beginning of this article. Their registration process sort of acts like a job interview.
Once you've completed the survey, you will have to wait for 1 to 3 business days to get your answer on whether you will be accepted or not.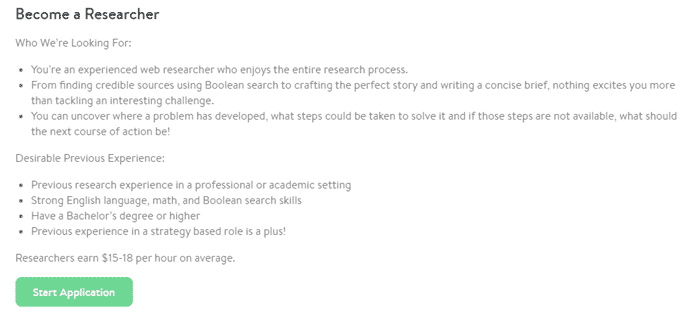 The photo above shows the basic requirements they need for their researchers.
As you can see, the work required won't be as easy compared to the usual survey sites you will encounter on the internet. So, if you are not prepared to do the work, then this site is not for you.
Once you get approved as a researcher, you can then start doing research projects.
The good thing is, you will receive a $50 bonus on top of the actual pay you will receive for the first research project you will complete. Think of it as the compensation you will get for becoming a researcher.
Can you get support?
Wonder does provide you with a way to contact them in case you need assistance with your account or if you encounter any problems. You will be able to get in touch with their support team through their Help page.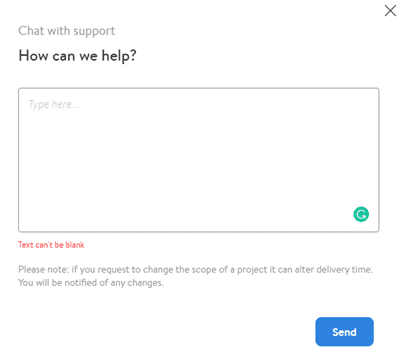 You can chat with their support team by clicking on the Help tab on the member dashboard. You will be able to send your inquiries that way.
They also have an FAQ section but it doesn't quite cover most of the topics about being a researcher.
One good thing about how they provide support is, once you become a member, you will be given access to guidelines and sources of information that you can use when doing your research. So, they do help you do your work a lot better.
That makes their support a bit more useful than many other survey sites I've encountered.
Final Verdict
Wonder is a legit survey site that does pay you for becoming a researcher. It has some attractive qualities and some huge drawbacks as well.
Here's a summary of its pros and cons to give you more insight into whether this site is worth joining or not.

Pros:
Pays relatively well
Payment via PayPal is available
Payments will be processed automatically every two weeks

Cons:
Limited earning opportunities
Requires a lot of time to complete a research project
The registration process is quite long
As I've mentioned at the beginning of this article, if you like to write, you might like this site. That's because writing will be needed in order to earn from it. But if you prefer easier ways to earn, this site is not for you.
Ask Wonder jobs, in my opinion, are not for everyone. Yes, you can earn a significant amount, but it will take up most of your time and you will really have to work for it. So, in this aspect, it's not as efficient compared to other sites.
You will be able to earn a significant amount from this site if you do your job well. But if you prefer to be more efficient with your time, you are better off joining simpler survey sites, in my opinion.
For a list of these sites, I suggest you check out the top paid survey sites in your country. You will be able to find a site that will fit your earning needs. Plus, the registration process for these sites is a lot simpler than on Ask Wonder.
If you have any comments, questions, or have any experiences with Wonder yourself, I would love to hear from you in a comment below.