If you type fast and are looking for a way to earn extra cash, there's a site called Babbletype that claims you can earn by working as one of their transcribers.
But is Babbletype legit or is it a scam?
I decided to check it out so I could find out how to earn from it and if it is worth it. In this Babbletype review, I will talk about all the features it offers, and you will get an inside look.
That way, you can properly decide if this site is a good fit for you or not. So, let's go ahead and start this review, shall we?
What is Babbletype and what does it offer?
Babbletype is a transcription, translation, and content analysis firm serving the market research industry. And yes, it is indeed legit because you can really earn from the jobs it offers.
But how does this site work exactly?
Well, the only way to find out is to take a closer look at the earning opportunities it offers. By doing so, you will get an idea of whether this site is a good fit for you or not. So, here's how to earn from Babbletype.
Option 1 – Transcription jobs
One way to earn from Babbletype is to work on transcription jobs. If you haven't worked on transcription jobs before, let me tell you how it works.
Normally, you'll be sent an audio file. Your job is to type in everything being said in the audio file in a word processing document (like Microsoft Word).
While this may sound simple, it actually requires a bit of skill and specific equipment, namely a computer, headphones, and a foot pedal. Aside from that, you'll have to use software like Express Scribe and an audio player you prefer. Then, you'll have to set up your hotkeys so that you can easily control your audio player while you are typing.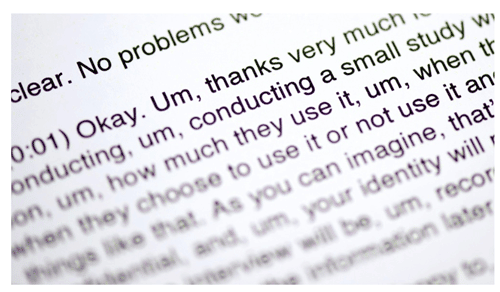 Once you are accepted as a worker for Babbletype, you'll be given access to a spreadsheet (which is a bit outdated, in my opinion) where you can see the available jobs.
The jobs offered by the site are on a first-come-first-serve basis (unless stated otherwise). If you decide to work on a certain job offer, you'll have to wait for confirmation from Babbletype that the job is yours.
If you get accepted, then all you have to do is complete the job before the deadline. Usually, a job has a 24-hour deadline. If you fail to submit your work before the deadline, you won't get paid. Once you submit your work, Babbletype will review it, and if there are any changes or adjustments that need to be done, you'll be given one more chance to do it, provided you submit it before the 24-hour deadline.
The work, in my opinion, is a bit hectic, and it isn't suitable for transcriptionists who are just starting out. You will get paid a certain amount for every audio minute. For example, if an audio file is 15 minutes long and the rate is $0.45 per minute, you'll get paid $6.75 for completing the job.
It doesn't matter how long it will take you to finish the job. All that matters is how long the audio file is. That's why when working on transcription jobs, efficiency is key. Ideally, the time it takes to finish a transcription job should only be around 2 to 4 times the length of the audio file given to you.
So, if you are asked to work on a 5-minute file, it should only take you around 10 to 20 minutes to finish it. Anything beyond that would be an inefficient use of your time, in my opinion.
Option 2 – Translation jobs
Another type of job you can do on Babbletype is translation jobs. As the name suggests, what you'll be doing is translating audio files from one language to the other. It's a relatively straightforward job, but you have to have a solid grasp of both the source language and the target language.
Just like the transcription jobs, you will be paid per audio minute. The process for applying for these jobs is similar to transcription jobs. You'll be given access to a spreadsheet of the jobs available, and you just have to choose which ones you want to work on.
Again, it's a first-come-first-serve basis, so it's in your best interest to always check the availability of jobs to get ahead of the curve (so to speak). These jobs also have a 24-hour deadline, and once you've submitted the work, Babbletype will review it, and if there are any revisions that need to be made, you'll be given one more chance to do it as long as the deadline hasn't elapsed yet.
Once Babbletype deems your work as satisfactory, you'll receive the payment.
Option 3 – Proofreading jobs
Lastly, you can also work on proofreading jobs to earn more. Among the three types of jobs available on Babbletype, this is the lowest-paying one. So, I would only recommend you work on these jobs if there aren't any available jobs in the other categories.
What you will be proofreading are transcriptions done by other members of the site or clients of Babbletype. You are basically reviewing the work of other people. You will get paid per audio minute you proofread, and the process will almost be similar to the transcription jobs.
It's a simpler job, but it requires precision and accuracy on your end. In my opinion, this job is most suitable for experienced transcriptionists. If you are new to the field, you are better off just working on transcription jobs.
Recommended: Check Out the Best Freelance Sites
How do you get paid?
The good thing about Babbletype is that it offers a very convenient payment method. You will get paid via PayPal every week. You don't need to reach a threshold to receive your earnings. As long as you've earned something during the week, you'll receive your compensation by the start of the next week.
And from what I can gather, Babbletype does a good job of ensuring payments arrive on time. A lot of members say your earnings will not come in late.
Overall, I would say the payment method of Babbletype is very straightforward, and I like the fact that it offers a convenient payment method like PayPal. If you are interested in more sites that offer a convenient payment method, I recommend you also check out the top sites that pay via PayPal.
How much money can you make?
The thing with these kinds of jobs is, based on my experience, that the pay isn't that great. You will have to work on a lot of jobs before you can earn a significant amount.
Let me break down how much you can usually earn from the types of jobs offered by Babbletype. For transcription jobs, you will usually get paid $0.45 to $0.5 per audio minute. For proofreading jobs, you can earn around $0.13 to $0.20 per audio minute.
As mentioned earlier, the translation jobs are the highest-paying jobs offered by Babbletype. You can earn around $3.75 per audio minute for English translations and around $4.50 per audio minute for other languages.
These rates are pretty decent in my opinion, and they are within the industry standard. But as you can probably tell, the pay isn't that great if you factor in the effort and time required to complete jobs.
In terms of time-to-money ratio, Babbletype isn't that great. That's why I would say the earning potential of this site is not very good. You'll need to invest a lot of time and effort to earn a significant amount.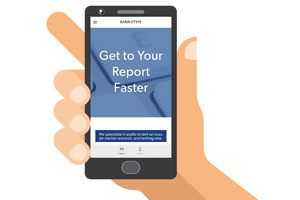 Can you use it on mobile?
As described earlier, the earning opportunities this site offers will require you to use a computer and other equipment. So, to answer the question above, no, you can't.
You will need to use a laptop or desktop if you want to earn from this site. And since the site doesn't really have a member dashboard you can log in, there's really no point in accessing it from your mobile device, in my opinion.
Who can join Babbletype?
Babbletype is available more or less worldwide. However, the earning opportunities for people who live in the US are significantly higher compared to other countries. That's because most of their clients prefer not to outsource the work to other countries.
That being said, there are still opportunities to earn if you live outside the US. The one thing you need to keep in mind with this site is that they are very strict regarding who they accept as transcriptionists, translators, and proofreaders.
So, it's a bit hard to get accepted when you register. And speaking of registering, the process is quite long. First, you'll have to submit your application, then you'll have to watch an introduction video (which is quite long).
After you've finished watching the video, you'll have to take a typing test. You need to pass the test to have a chance of being accepted. If you fail the typing test, you can kiss your application goodbye.
In my opinion, the work that needs to be done on this site is pretty simple. The hard part is getting in. They are very choosy with who they will accept because they make sure they only accept people with the skills to back up their application. It's also their way of ensuring the quality of work they provide is top-notch.
Can you get support?
The site doesn't really provide a FAQ page for its earners. It provides some basic info about what you can earn, but most of the information shown on their website is aimed toward potential clients and not really at potential transcriptionists, translators, and proofreaders.
So, if you have any questions about the site, you will have to get in touch with their support team directly. Fortunately, they do provide a way for you to communicate with their support team. You can just use the contact form provided on their website.
Overall, I would say the site has a decent support system since they offer a way for you to request assistance.
Final Verdict
Babbletype is a legit transcription site that will allow you to earn by taking on transcription, proofreading, and translation jobs. It has a couple of decent features, but it also has a few disadvantages you need to consider.
Let me end this review with a summary of its pros and cons to give you an overview of what the site has to offer. Then, you can decide if you should go for it or not.

Pros:
Offers payment via PayPal
Processes payments automatically

Cons:
Limited earning opportunities offered
The way it offers jobs is outdated
Lengthy application process
Requires a lot of time and effort to earn
In my opinion, Babbletype is one of the better transcription sites out there mainly because of the rates it offers. However, this site is really only suitable for experienced transcriptionists and translators. It also doesn't help that they use an outdated system of assigning jobs (they don't have a member dashboard you can log in to).
They are also very specific with who they will accept as earners. That's why if you are new to this kind of earning opportunity, you will have little chance of getting accepted as a transcriptionist/translator/proofreader.
So, if you are just looking to earn online, a better way to do so, in my opinion, is to start your own online business. It almost takes the same amount of time and effort to set up, but the upside is that you'll earn more. If you want to do this, I have a guide that can help you set it up.
This guide will show you the simplest and safest way to start a profit ready online business
Now, if you are just looking to earn extra cash without exerting a lot of effort and investing a lot of time, I would recommend you check out the top survey and GPT sites in your country instead. The sites on this list all have good earning potential, so you don't have to wait that long to earn a decent amount.
If you have any comments, questions, or have any experience with Babbletype yourself, I would love to hear from you in a comment below.