Clear Evaluations is a site that claims you can earn money by taking on mystery shopping jobs. So if you are looking for a way to earn extra cash, you might be thinking about joining this site.
However, I strongly advise you to read this Clear Evaluations review first, so you will know what you are getting yourself into.
In this review, I will discuss if Clear Evaluations is a scam or a legit site and all its features, so you will know exactly what to expect from it.
Then, you can decide if it is a site worth investing your time in or not. So, let's go ahead and get this review started, shall we?
What is Clear Evaluations, and what does it offer?
As mentioned above, Clear Evaluations is a mystery shopping site where you can earn money working on mystery shopping jobs. It is indeed a legit site because you will really get paid for completing mystery shopping jobs.
However, this doesn't automatically mean the site is worth joining. To figure out if this is the right opportunity for you, you must first understand how it works.
And the best way to do that is to examine the earning opportunity it offers. That way, you'll have a clear idea of the amount of time and effort required to earn from it.
So, here's how to earn from Clear Evaluations.
The earning opportunity – Jobs
The only way to earn from Clear Evaluations is by taking on mystery shopping jobs. Once you become a shopper for this site, you will be qualified to take on mystery shopping jobs.
There are various types of jobs offered. You can do the normal mystery shopping job where you go to the store, buy something, and then write a report about your experience.
There are also video jobs where you'll have to use a hidden camera to document your shopping experience.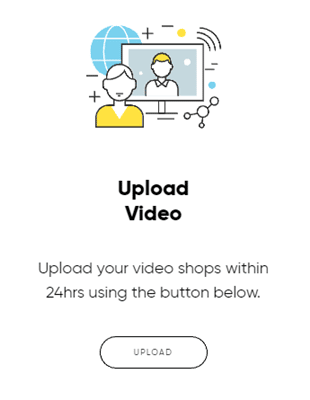 For this job, you'll have to indicate during registration (more on this later) that you are willing to do this. Just be aware that this requires special equipment. You can't just record videos using your mobile device during shopping because that will make the shop attendants suspicious.
As you probably already know, mystery shopping jobs involve secrecy. You must not let attendants know that you are a mystery shopper. This is why if you are working on a video job, you need to use hidden cameras.
As for how you can work on jobs, all you have to do is log in to the member dashboard. Then, click the "Job Board" link in the upper right-hand corner. Once you've done that, you'll see the map of your area and a list of jobs available at the bottom of the map.
You will see the location of each job pinned on the map. If you are interested in working on the job, you just have to click on the "Apply" button and follow the instructions provided on the page that it will take you.
After you've submitted your application, a scheduler will review it. To check the status of your applications, just go to the "My Apps" section. All the jobs you've applied for will be listed on this page.
If the status of the job says "Pending", it means the scheduler hasn't gone over your application yet. If it says "Assigned to you", that means you can start working on the job. Make sure to only work on jobs that are marked "Assigned to you".
After you've finished the job, you have to submit your report (or video, depending on the job) to Clear Evaluations for review. It usually takes a couple of days for them to finish reviewing your work.
If everything is in order, it will be marked complete, and the compensation will be sent to you through the payment method you indicated. In the next section, I will discuss how you will get paid.
The one unique thing about Clear Evaluations is that you're not only going to be a mystery shopper for stores. Sometimes, a job will require you to shop for apartments. I've never encountered this on other mystery shopping sites before. So don't be alarmed if a job asks you to check out an apartment unit.
Another thing you need to keep in mind is that some jobs will require certification. To work on apartment mystery shopping jobs, you have to pass the certification test for that job. The test will be posted on the dashboard of Clear Evaluations.
Just keep in mind that some tests will have a set number of tries. If you fail on your last attempt, then you won't be able to take the test and get certified. So you have to be careful and not waste any attempts when taking certification tests.
Recommended: Check Out the Best Mystery Shopping Sites
How do you get paid?
Every time you complete a job, you will receive the payment regardless of the amount you've earned.

You'll get paid either via PayPal or bank transfer (if you live in the US). The payment will consist of the reimbursement (if there is any) as well as the actual reward for completing the job. Usually, the payment will be credited to your account a few days after your submission has been approved.
Overall, the payment system of Clear Evaluations is relatively straightforward, and I like the fact that it offers a convenient payment system like a direct bank transfer. If you are interested in more sites that offer a convenient payment system, I recommend you also check out the best sites that pay via direct bank transfer.
How much money can you make?
Just like with all other mystery shopping sites, the amount you can earn from Clear Evaluations will depend on where you are located. That's because the number of jobs you can work will depend on which city you live in.
In my experience, metropolitans offer the most jobs, and mystery shopping sites are only truly profitable if you live in a huge city where there are lots of opportunities to earn. That being said, compared to more popular mystery shopping sites, Clear Evaluations don't offer as many jobs.
So I would say that the earning potential of this site is not that good. Consider yourself lucky if you get to work a couple of jobs in a month, in my opinion, and experience. Plus, there's the matter of getting certifications for jobs.
If you don't have the right certifications, you won't be offered any jobs. In my opinion, this mystery shopping site places more hurdles for you to clear before you can earn compared to other mystery shopping sites and apps.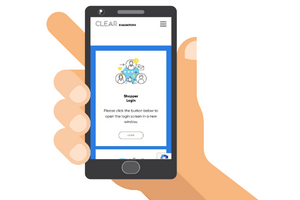 Can you use it on mobile?
Clear Evaluations doesn't have a mobile app you can download, but you can access the member dashboard from a mobile device conveniently because it is optimized for mobile use. So you should be able to check the status of your job applications conveniently.
For regular mystery shopping jobs, you can complete them using your mobile device, butut for video jobs, you will have to use a computer since you'll be using special equipment (hidden camera). And transferring video files from a hidden camera will require the use of a computer.
Who can join Clear Evaluations?
Clear Evaluations is only available in the US and Canada, so if you live somewhere else, then this opportunity is not for you.
To sign up as a shopper, you will need to be at least 18 years of age. Then, you have to fill out the registration form by providing your email address.
Now, this is an important thing you need to remember.
If you decide to get paid via PayPal, you have to make sure the email address you use to sign up will be the same email address you use for your PayPal account.
Also, if you plan to work on video jobs, you also have to indicate it during sign-up. There's a section exclusively for it.
After you've submitted the registration form, you have to click the verification link sent to you via email to complete the sign-up. Once you've done that, you can log in to the member dashboard and start earning.
Can you get support?
If you have any questions about your account or the site in general, you can check out the Help page, which will only be accessible through the member dashboard. However, this page will only discuss topics related to the system SASSIE Shopper that Clear Evaluations use for assigning mystery shopping jobs.
So if your questions are about your account, then this help page will be of little use to you. Instead, you can submit your inquiry via email to [email protected].
Overall, even though Clear Evaluations doesn't provide a very useful Help page, I would still say the site provides decent support since it offers an easy way for you to ask for help.
Final Verdict
Clear Evaluations is a legit mystery shopping site that will allow you to earn by completing mystery shopping jobs. It has a couple of decent features, but it also has a few drawbacks you need to consider.
Let me wrap up this review by summarizing its pros and cons to give you an overview of what it has to offer. Then, you can decide if it is a good fit for you or not.

Pros:
Offers payment via PayPal
Relatively easy sign-up process

Cons:
Limited earning opportunities offered
Some jobs require certification
The site lacks information about working as a shopper
Clear Evaluations isn't a bad mystery shopping site, in my opinion. However, it doesn't offer a lot of jobs, and some of them require certification. On other more popular mystery shopping sites, you won't have to go through tests to start earning.
This is the primary reason why I wouldn't recommend you join this site. It just has a lot of hurdles you need to clear before you can earn. If you are really intent on earning as a mystery shopper, I suggest you check out the best mystery shopping sites instead.
But if you are just looking for a way to earn extra cash, I recommend you check out the top survey and GPT sites in your country instead. The sites on this list all have good earning potential, and you don't have to step out of your home to earn.
Plus, you will definitely find a site you can join regardless of where you live.
If you have any comments, questions, or have any experience with Clear Evaluations yourself, I would love to hear from you in a comment below.