Bitcoin is viewed by many as one of the best options if you want to own cryptocurrency because it has better liquidity. This means you will be able to retain most of its value when you decide to convert it to fiat currency (government-issued currency).
So, if you are interested in earning Bitcoin without actually mining it, there are plenty of sites around you can join. One such site is called Coinpayu. This site promises to pay you in Bitcoin for clicking ads.
It sounds very simple, so naturally, you would be a bit skeptical. So, is their claim really legit or is it just another scam? This is a very important aspect of a site that you need to verify first before joining.
This Coinpayu review will give you an inside look and show exactly what you get, so you will know what to expect and if it will be worth joining or not.
What is Coinpayu and what does it offer?
First things first, Coinpayu.com is a legit Paid-To-Click (PTC) site that will pay you for viewing ads.
If you are new to PTC sites, I would suggest you read the ultimate PTC guide first so you'll get an idea of how this kind of site works.
Now, if you want to understand how well you can earn from this site, you have to take a closer look at the earning opportunities it offers.
So, I have made a video that gives you an inside look so you can see exacatly how you can earn from Coinpayu. You can also read all the details below the video.
Option 1 – Paid ads
What makes Coinpayu a PTC site is essentially this earning opportunity. You will basically be able to earn by viewing ads.
This is one of the easiest ways to earn rewards on any kind of online rewards site. All you really have to do is view an ad for a certain time and you earn the reward.
However, this earning opportunity requires a lot of patience as the rewards are very low – but more about the earning potential later.
Now, with Coinpayu, there are three types of ads you can view: surf ads, video ads and window ads. Surf ads will ask you to view certain websites.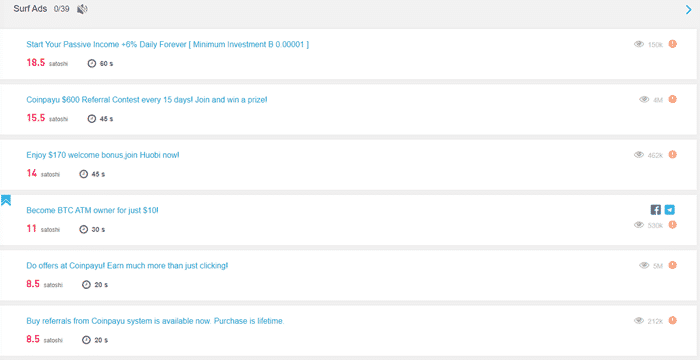 As you can see in the photo above, when you view all the available surf ads, you will immediately see how much you will earn for viewing the ad as well as how long you need to view it. When you click an ad, it will open a new browser tab and display the site you need to view.
The good thing about this opportunity is, you don't actually have to view the ad to earn. You can just click the ad you want to work on and let the timer run out. By the way, the timer won't be displayed in the new tab that will be opened but on the Surf Ads page of Coinpayu instead.
So, you can just check the Surf Ads page to see if the timer has finished (you will know if it is done because it will display a message that you've earned the reward). When that happens, you can close the tab with the ad and click on another surf ad to start another round.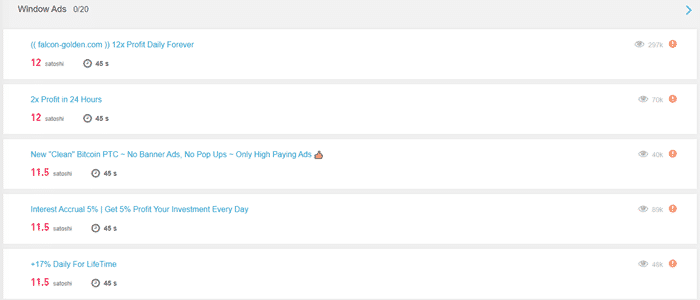 For Window Ads, the process is slightly different. The premise is still the same but you actually have to stay on the page that displays the ad for the timer to run. When you click a window ad, it will open a new browser tab displaying the ad.
You will then see a progress bar loading at the top of the page. You have to make sure your mouse cursor is on any area of the page for the progress bar to load.
If you move the cursor out of the page or if you switch to a different tab, the progress bar will stop loading. So, this type of ad will actually demand at least some of your attention to complete unlike the surf ads.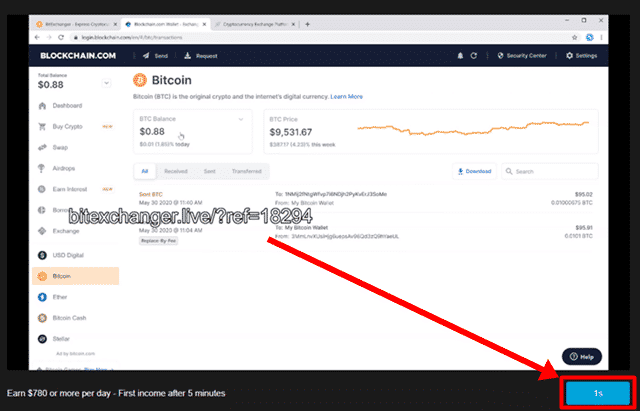 For video ads, the process is similar to window ads. When you click on a video ad, it will open a new browser tab again showing the video you have to watch. You have to solve the captcha first before you can watch the video.
Once you are done with the captcha, just click the play button and you will see the timer on the lower right-hand corner of the page (refer to photo above).
Once the timer reaches 0, it will then change to a Visit Website button. Simply click the button to load the website to complete the process. Once you've done that, you will earn the reward for watching the video.
So overall, among the three types of ads you can view, the easiest one to do is the surf ads. This is also the type with the most available ads you can view and it pays more compared to the other types of ads.
Option 2 – Offerwalls
Coinpayu also has offerwalls you can check out to earn additional rewards. Offerwalls are basically in-site advertising platforms that offer short tasks in exchange for a small reward.
These short tasks are usually designed to promote either a website or a mobile app.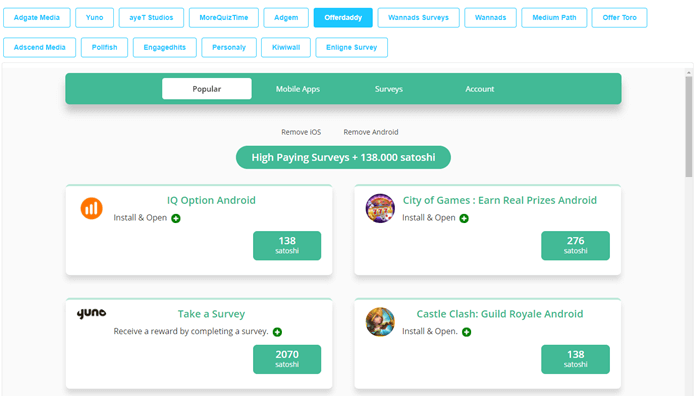 The good thing about Coinpayu is that they have plenty of offerwalls you can do. As shown in the photo above, you just have to choose which offerwalls you want to work on. You will then see a bunch of offers you can do.
Most of the offers you will find on their offerwalls will ask you to answer a survey or quiz, play a browser-based game, download a mobile app, or sign-up for a certain website. Each offer will tell you how much you will earn when you complete it.
It will also show you the requirements you need to meet to earn the reward. For example, in the photo above, you will be asked to answer a survey on Yuno. Simply click the Reward button to start the survey. You just have to follow the instructions to complete the survey.
Once you've completed the survey and earned the reward, the offer will be completed and the reward will be credited to your account. It is important to note that the offers on their offerwalls pay significantly more than their paid ads.
So, in my opinion, this is the better earning opportunity in terms of earning potential. You just need to make sure you follow all the instructions given to earn the reward.
Option 3 – Referral program
Lastly, you can also earn rewards by participating in their referral program. To do so, you just have to share your invite link with the person you want to invite. Once they sign up using your link, they will become your referral.

As shown in the photo above, you can earn a commission when they click advertisements and do offers. The commission will depend on your membership (I will discuss later how to upgrade your membership).
It's a form of passive income but you have to make sure the people you invite are those that are really interested in earning on this site. Otherwise, you won't earn anything from it.
How do you get paid?
Every activity you do on Coinpayu will earn you a certain number of Satoshi (the smallest unit of a bitcoin).
This will be reflected in your Coinpayu balance. The threshold you need to reach to withdraw your earnings will depend on the payment method you are using (refer to photo below).

As you can see, the minimum amount you can withdraw is 5,000 Satoshi if you are using Dogecoin, Litecoin, Faucetpay, or Payeer as your payment method. If you use a Bitcoin wallet, you will need to earn 10,000 Satoshi to withdraw your earnings. If you are using Ethereum, you will need 50,000 satoshi and there will be a 0.005 eth transaction fee that will be deducted from the amount you will withdraw.
To put it into perspective, if you will withdraw 5,000 satoshi, that's roughly around $0.57. So even though it seems like a lot, it's actually not worth that much.
Now, if you were hoping the site offers other rewards like gift cards, unfortunately, you will be disappointed.
If you prefer to earn cash, I would instead suggest you check out the top sites that pay via PayPal.
Now if you are looking for more sites where you can earn cryptocurrency, then I recommend you check out the best sites to earn Bitcoin.
How much money can you make?
If you read my PTC guide, you would know that PTC sites really don't offer the best earning potential.
This is because the amount you will earn from viewing ads will be very low. Fortunately, Coinpayu does offer a slightly better opportunity through offerwalls.
But overall, I would still say the site has a low earning potential mainly because of the low rewards they offer. But just like most PTC sites, it offers a way for you to boost your earnings.

If you upgrade your membership level, you will receive several benefits which are geared mostly towards earning more. In the photo above, it shows you will receive more for viewing ads and completing offers.
I'm not really a fan of the spend-more-to-earn-more strategy because, in my opinion, it totally defeats the purpose of joining an online rewards site. In the first place, you are supposed to earn from these sites without having to spend your own money.
I'm not saying this kind of scheme (so to speak) doesn't work.
But if you do decide to upgrade your membership level, you have to make sure you have a solid plan to earn back the money you spent for the upgrade. If not, you can easily end up losing money instead of earning any.
So keep that in mind before you decide to upgrade your membership level.
Can you use it on mobile?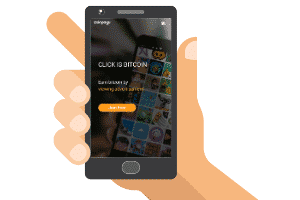 Coinpayu doesn't have a mobile app you can download but the site is mobile-friendly. So, you can still work on the site pretty conveniently on a mobile device. All you have to do is open a web browser and log in to the site.
You actually have to do this if you want to maximize your earnings on the site. As mentioned earlier, there are opportunities that will ask you to install mobile apps. You can only do this if you access the offer from a mobile device.
So, you could say that it is a necessity to work on the site from your mobile device from time to time. And fortunately, Coinpayu makes it relatively easy for you, which is a good thing.
Who can join Coinpayu?
Coinpayu is available globally. You can join the site regardless of where you live. Though you just have to make sure you have an account from any of the payment methods they offer before you join.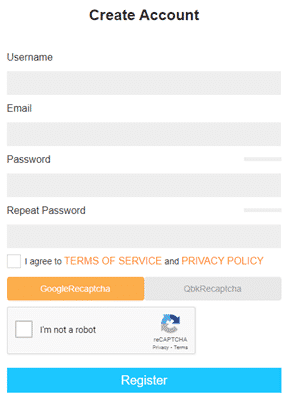 To become a member, you just have to fill out the sign-up form. Then, Coinpayu will send you an email with your verification code. Simply input the verification code in the appropriate field and you are all set.
You can then log in to the site and start earning. I would suggest though that after your first log in, you immediately setup your payment method so you won't have to go through the setup process once it's time to withdraw your earnings.
Can you get support?
Coinpayu provides decent support, in my opinion. It has a FAQ page you can refer to if you have any questions about the site. It covers most of the basic topics you need to know about the site.
If in the event you can't find the answers you are looking for, you can email them at support@coinpayu.com.
It's not as convenient as a support ticketing system or even a contact form, but at least they provide you with a way to get in touch with their support team.
Final Verdict
Coinpayu is PTC site that offers a few advantages but it also has particular limitations you need to be aware of.
So, let's finish this review with a summary of its pros and cons to give you a better overview of what the site has to offer so you can decide if it is the right option for you or not.

Pros:
Offers a simple way to earn rewards
Has plenty of offerwalls available
The site is mobile-friendly

Cons:
Low rewards
Limited payment options offered
In my opinion, Coinpayu is not a bad site if you are only looking to earn Bitcoins. You will be able to earn regularly.
However, you have to be very patient because most of the earning opportunities they offer have low rewards. So, you will really have to invest a lot of time to earn a decent amount.
Now, if you are looking for sites that have higher rewards, I would suggest you check out the top survey and GPT sites instead.
The sites on this list all have good earning potential and they all offer multiple reward options. Plus, you will also find a site you can join regardless of where you live.
If you have any comments, questions, or have any experiences with Coinpayu yourself, I would love to hear from you in a comment below.