I have recently come across a site called FF Focus Group that claims you can easily earn extra cash by participating in focus groups and surveys.
So if you are looking for a way to earn extra money, this might sound interesting to you. However, as with anything else, you need to learn more about it before you sign up. First of all, is FF Focus Group legit and really a way to earn, or is it a waste of time?
In this FF Focus Group review, you will get an honest inside look, so you will know exactly what to expect from it. Then you can decide if it is a site worth joining or not. So let's go ahead and get this review started, shall we?
What is FF Focus Group, and what does it offer?
FF Focus Group is a legit site that will allow you to earn by participating in online or in-person focus groups, paid surveys, as well as other market research activities. It is indeed a legit opportunity because the site really does pay you.
However, this fact doesn't necessarily mean the site is worth your time. To figure out if you should, you must first understand how it works. And the best way to do that is to examine the earning opportunity it offers, so you will have a good idea of how much time and effort is required to earn from it.
So here's how to earn from FF Focus Group.
The earning opportunity – Research Studies
The only way to earn from FF Focus Group is to participate in various research studies. Once you become a member of this site, all you need to do is log in to the member dashboard to see all the research studies you can participate in.
You can also follow their Twitter page to see the latest opportunities. The types of studies you can participate in will vary (refer to the photo below).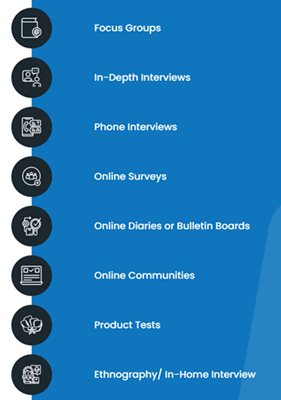 As you can see in the photo above, you can participate in online surveys and focus groups, phone interviews, in-person interviews, online diaries, bulletin boards, and even product testing. But the most common opportunities available are surveys.
Focus groups and interviews are few, so if you are offered that kind of study, I suggest you grab the opportunity right away. That's because FF Focus Group's clients usually only request these kinds of studies every three to six months (sometimes even a year), so it's pretty rare to find these.
To participate in a study, you will need to apply for it first. Just log in to the member dashboard and look for the study you are interested in, and click it. You'll first have to go through a screening process to determine if you are eligible for the study.
The site asks specific questions to determine your profile. If your answers match the profile the study is looking for, you will qualify for it unless the study is already full.
You see, every study has a maximum number of participants. If that number is reached, even if you are eligible, you will still be disqualified when you apply.
This is why getting to the opportunity quickly is a must since it is on a first-come-first-serve basis. After you qualify, you will be given instructions on how to participate in the focus group. For paid surveys, you get to answer the actual survey.
For phone or in-person interviews, on the other hand, eligibility is pre-determined. If somebody calls you to ask if you want to participate, that means you've already qualified for the study. It is up to you if you want to proceed.
Take note that some studies will require multiple sessions. In this case, you will need to participate in all the sessions to earn the reward. This is usually common in focus groups and interviews. There are some surveys that will require multiple sessions, but they aren't very common.
Once you complete a study, you will receive compensation for it which will be indicated in the research study offered. In the next section, I will discuss how you will get paid.
Recommended: Check Out the Top Survey Sites in Your Country
How do you get paid?
As explained above, every time you complete a study, you will earn a reward. However, the reward will depend on the study you participated in. For surveys, you will receive points and which will be credited to your FF Focus Group account balance.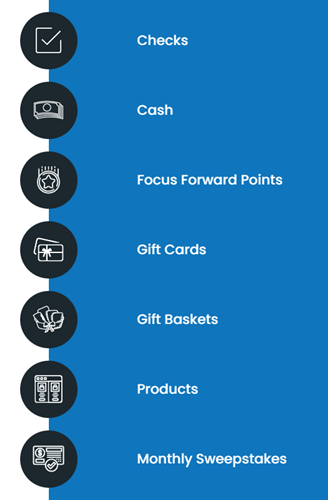 For focus groups and interviews, rewards will be in the form of a virtual Visa card, and they are usually awarded to you after six to eight weeks of completing the study.
In-person interviews where you have to go to a specific location to participate will reward you immediately after completing it.
You will usually receive cash, a prepaid Visa card, or a check for these opportunities. Now, as for the points you've earned from surveys, once you've earned at least 20,000 points, you can redeem a virtual prepaid Visa card worth $20.
This will be sent to you via email. The threshold is a bit high, in my opinion, so it will take several surveys to reach it to withdraw your earnings.
Overall, I would say that the payment system of FF Focus Group is relatively straightforward, but some of the payment options are not that convenient, in my opinion. Although a prepaid Visa card is just like cash, I personally still prefer a convenient payment method like PayPal.
If you are interested in sites that offer a convenient payment method, I recommend you also check out the top sites that pay via PayPal.
How much money can you make?
The amount you can earn from FF Focus Group will depend on how often you can complete research studies. The site pays relatively well, especially for studies that require longer commitments. For these opportunities, you can usually earn around $100 to $300.
But as I've mentioned earlier, these opportunities are quite rare, and even if you get invited, there's still no guarantee you are qualified. So, in my opinion, it's not something you can depend on to earn regularly.
For paid surveys, you can usually earn around $1 to $5 (1,000 to 5,000 points). You do receive a bonus in the form of a raffle entry to their monthly sweepstakes for some surveys you complete. In this raffle, you can potentially win 250,000 points.
Overall, while the site does offer decent rewards, there aren't a lot of opportunities to earn, so I would say its earning potential is not that good. But if you can participate in studies that require longer commitment, then the earning potential will significantly increase.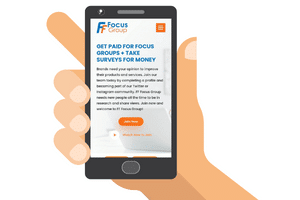 Can you use it on mobile?
The site doesn't have a mobile app you can download, but it is mobile-friendly, so you can still log in to the member dashboard to see if there are available studies you can apply for. But as for your actual participation, apart from online surveys, you will usually be asked to use a computer.
In my opinion, the only time accessing the dashboard from your mobile device can prove to be useful is when you are looking for studies you can apply for, as well as answering surveys. It's still a big help because, as mentioned earlier, the site is on a first-come-first-serve basis, so getting to the study quickly is a must if you want to maximize your earnings.
So it does help that you can apply for studies even if you are not in front of a computer.
Who can join FF Focus Group?
FF Focus Group is only available for US residents. If you live somewhere else, then this opportunity is not for you.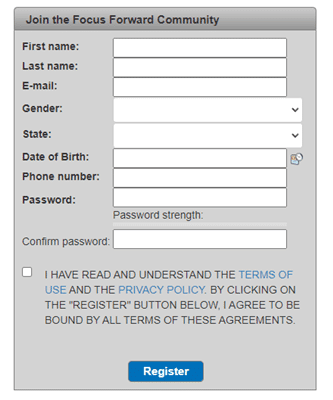 To register, all you have to do is fill out their sign-up form. Then the site will send a confirmation link via email. Just click the link to complete the registration. Once you've done that, you can log in to the member dashboard to complete your profile.
Doing so will increase your chances of receiving invites to participate in research studies, so I suggest you do it right away after signing up.
Can you get support?
If you have any questions about the site or your account, you can check out the FAQ page first. It discusses most of the important details you need to know about the site.
But if you can't find the answers you are looking for, you can use the contact form provided by the website to submit your inquiry. You can also click the Chat button found at the lower right-hand corner of the website and type in your question.
You'll be asked to provide your name and email address, and your inquiry will be addressed via email if you did it, not during business hours. But if you did it during business hours, a representative will be able to attend to your concern quickly.
Overall, I would say the site provides decent support for its members since it offers a couple of ways for you to receive assistance.
Final Verdict
FF Focus Group is a legit site that will allow you to earn by participating in various research studies. It has a couple of good features, but it also has a few disadvantages you need to be aware of.
Let me finish this review by summarizing its pros and cons to give you an overview of what the site has to offer. Then you can decide if you should sign up or not.

Pros:

Cons:
Limited earning opportunities offered
Relatively high payout threshold
Doesn't offer payment via PayPal
FF Focus Group is not a bad site to earn extra cash from. However, you should only join this site if you set your expectations correctly to avoid getting disappointed. The site doesn't offer many earning opportunities, so you can't expect to earn from it regularly.
Plus, it doesn't offer PayPal as a payment method. If you are fine with both of these things, then you can hit the sign-up button.
But if you are looking for regular ways to earn extra cash, I suggest you check out the top survey and GPT sites in your country instead. The sites on this list all have good earning potential since they offer more earning opportunities. So you can more or less earn regularly.
Plus, you will definitely find a site you can join regardless of where you live.
If you have any comments, questions, or have any experience with FF Focus Group yourself, I would love to hear from you in a comment below.