If you are looking to earn extra cash and you love answering questions at the same time, there's a site called HelpOwl that claims you can do both. However, before you hit that sign-up button, I would suggest you do your due diligence first.
That means you should first verify if the site is legit or a scam. Aside from that, you should also learn more about what the site has to offer. This HelpOwl review will do exactly that and more.
It will give you a detailed look at the site so you'll know exactly what to expect before you even sign up. Then, you can decide if this site is a good fit for you or not.
What is HelpOwl and what does it offer?
HelpOwl, as mentioned above, is a website that will pay you for providing answers to the questions their members' post. It is indeed legit because you will really be rewarded for doing so.
Now, in order to get a clear understanding of how the site works, we have to take a closer look at the earning opportunity it offers. This will also give you an understanding of how well you can earn from this site and if it will be worth your time.
So, here's how to earn from HelpOwl.
The earning opportunity – Creating content
The site only offers one way for you to earn and that's by creating content. But this isn't exactly the same as creating blog posts. What the site refers to as content is actually the answers to the questions posted on the site by members and product manuals.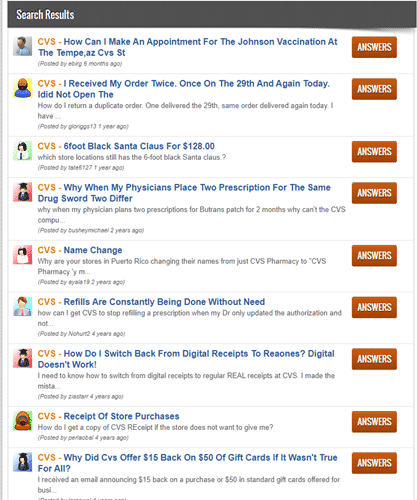 As mentioned at the beginning of the review, to earn from this site, you have to provide an answer to any of the questions posted by members of the site. But how do you answer questions exactly?
Well, the process begins with logging in to the site. Then, you have to click the "Answer Questions" option. You will then have to set your search parameters for questions you want to answer.
You can filter your search to only display unanswered questions. That would be the best way to find questions you can answer, in my opinion. Then, once you see a question you want to answer, just click it and post your answer.
To receive rewards for answering questions, your answer must meet any of the requirements show in the photo above. For simply submitting an answer, you will receive 100 points. If you've submitted the first accepted answer, you will instead receive 1,000 points.
You will also receive additional points if members find your answers to be helpful. But if your answer is useless or it is misleading and a member tags it as such, you will instead receive a 10 point deduction.
That's why you have to be careful when submitting answers and you always have to make sure you provide useful answers.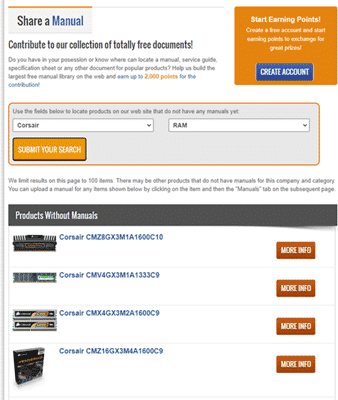 Aside from providing answers to questions, you can also share a user's manual for certain products and earn more points. To do so, just click the "Share Manual". Then, you'll have to search for products that don't have a manual submitted to HelpOwl.
Then, just search for the manual on the internet and download it. Then, submit it to the site. You will then earn points depending on the number of pages of the manual you submitted. For 10 pages and below, you will earn 250 points.
For 11 to 50 pages, the reward will be 500. If you submitted a manual that's 51 to 100 pages long, it will be worth 750 points. And lastly, if the manual is more than 100 pages long, you'll receive 1,000 points instead.
Both things are actually relatively easy to do. So, you won't exactly have a hard time earning from this site. The key thing you need to remember is, you always have to make sure you provide useful content be it when answering questions or sharing a manual.
Recommended: Check Out the Top Survey Sites in Your Country
How do you get paid?
As explained above, you will earn points for creating content whether it is by answering questions or uploading manuals. These points will be stored in your HelpOwl account balance.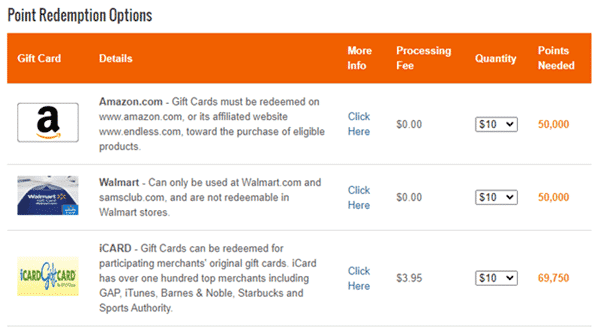 Then, you can exchange your points for Amazon or Walmart gift cards once you've earned at least 50,000 points. That will be worth $10. You also have the option to redeem an iCard gift card. But this option will cost more (69,750 for a $10 gift card). So, it might not be the best option to choose.
Unfortunately, those are the only reward options available. So, if you are looking to earn cash, then this is not the site for you. I would recommend you check out the top sites that pay via PayPal instead.
How much money can you make?
The amount you can earn from this site will mostly depend on how much time you are willing to invest in it and how good you are at providing quality content (answers and manuals).
But to give you an overall idea of what the potential is, then think about this: when your answer will be accepted, you will earn 1,000 points. That will only be worth $0.2 regardless of how long or short the answer is. The same goes for sharing manuals that are more than 100 pages long.
So, you have to think about it this way. You have to submit a total of 50 accepted answers and manuals that are more than 100 pages before you can reach the threshold. While that may not sound like a lot, it will take some time to achieve.
Overall, I would say the site's earning potential isn't that good. However, it's not that bad either. You just have to be a bit patient because it will require a significant amount of time to earn a decent amount.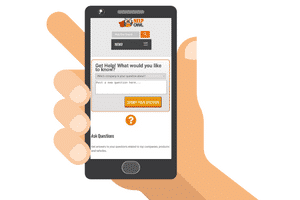 Can you use it on mobile?
HelpOwl doesn't have a mobile app you can download, but you will still be able to access their site from a mobile device by using a mobile web browser. And the good thing is, their site is mobile-friendly. So, you will not have a hard time navigating through the site.
You also won't have to zoom in just to read the question. This can prove useful because you can answer questions even when you are not in front of your computer. You can just log in to the site during your break time at work, or while you are standing in line in a bank, or when you are commuting to and from work.
There are plenty of situations where you can just bust out your mobile device and log in to the site and find questions you can answer. That would also be the best way to maximize your earnings from this site as you can earn more if you provide the first answer.
Who can join HelpOwl?
HelpOwl is available worldwide. That means you can register as a member regardless of where you are. But you do have to consider the rewards you will be able to redeem. As explained earlier, you can only redeem Amazon, Walmart, and iCard gift cards.
So, that would mean the site is really only available in countries where these gift cards can be used (i.e. the US).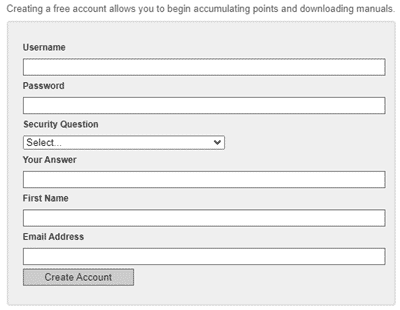 To sign up as a member, all you have to do is fill out their registration form which can be found on their homepage. Once you are done with the form, you can log in to the site right away and start earning. You don't even have to confirm your registration like you normally would with other online rewards sites.
Can you get support?
If you have any questions about the site or your account, you can check out their "How it works" page. You'll find a few frequently asked questions being discussed on that page. But if you can't find the answers you are looking for, then you have to get in touch with their support team.
To do that, you just have to go to their contact page and fill out their contact form. Overall, I would say the site has a decent support system in place for their members since you can conveniently communicate with their support team.
Final Verdict
HelpOwl is a legit site that will pay you for answering questions and sharing product manuals. It definitely has some unique features but it also has some drawbacks you need to consider.
Let me wrap up this review with a summary of its pros and cons so you can get an overview of what the site has to offer. Then, you can decide if this site is really a good fit for you or not.

Pros:
Their site is mobile-friendly
Offers an interesting way to earn

Cons:
Limited earning opportunities offered
Doesn't offer any cash rewards
In my opinion, the major drawback of HelpOwl is it doesn't offer cash rewards. It's a decent site to join if you are okay with just earning gift cards. It might take some time to reach their threshold, but earning doesn't really require a lot of effort.
If the site offered cash rewards, it would have been a better option, in my opinion.
Now, if you are looking to earn cash or you are looking for simpler ways to earn, I would suggest you check out the top survey and GPT sites in your country instead. The sites on this list all have good earning potential and most of them offer cash rewards via PayPal or direct bank transfer.
If you have any comments, questions, or have any experiences with HelpOwl yourself, I would love to hear from you in a comment below.