Are you interested in joining a platform called JustAskMe?
If so, then I would recommend you read this JustAskMe review first before you decide if you should sign up or not.
I have tested the site to see what it offers and how it stacks up with other online earning opportunities. In this review, you will find out exactly what to expect from JustAskMe and you will be able to make an informed decision on whether this is for you or not.
And let me just tell you right now that there are some things you need to know about JustAskMe. So, let's get on with the review, shall we?
What is JustAskMe and what does it offer?
JustAskMe is a unique platform where you will be able to interact with your followers and earn at the same time. It is indeed a legit platform because you will really be able to earn from it.
But that doesn't automatically mean JustAskMe is worth it. To figure out if it is worth your time, you must first understand how it works. And the best way to do that is to examine the earning opportunity it offers, so you can gauge the amount of time and effort required to earn from it.
I have made a video explaining exactly how the site works. You can also read the full details below the video.
Recommended: Check Out the Top Survey Sites in Your Country
The earning opportunity – Offering services
The only way to earn from JustAskMe is by offering services to your followers or other members of the platform.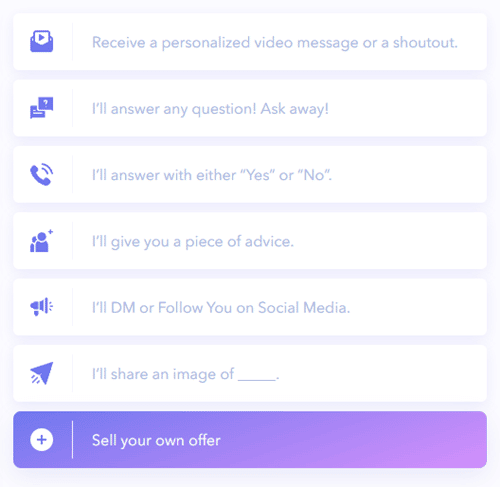 As you can see in the photo above, there are several services you can offer. You can provide a personalized video message, answer any question (hence the name of the site), provide advice, DM or follow social media pages, or share images.
You can also customize your own service. Plus, you can offer as many services as you want. For each service, you can indicate how much it will cost.
The minimum amount you can charge is $5. You are given 7 days to complete the service you are offering. If you fail to deliver the service within that period, you will not get paid.
Here's the thing. All the services you can offer are relatively easy to do, so you might think this is a very easy way to earn extra cash.
But there's an important detail you need to consider. You have to ask yourself who would want to avail of the services you offer. Because if no one knows of the services you offer or no one cares (pardon my bluntness), you will not earn anything from JustAskMe.
This is why if you decide to join this site, you have to be prepared to do the work to promote the services you are offering. The site itself doesn't do a good job of making your profile easily viewable.
Its search engine only has very limited capabilities, so it can be a struggle to let people find you within the platform. In my opinion, the best way to drive traffic to your JustAskMe profile and inform people of the services you are offering is to promote it outside of the platform.
Of course, the people who will be interested in your services have to join JustAskMe first before they can avail of your services. It's a huge ask, in my opinion. But that is how the platform works, and you have to work around its limitations if you want to earn.
Recommended: Check Out the Top Survey Sites in Your Country
How do you get paid?
Every time you render a service, you will get paid a certain amount that you indicated when you set up the services you are offering. You actually receive double the amount if the person who availed of your service wants it to be prioritized.

To withdraw your earnings, you will need to have a Stripe account. Then, you have to connect your Stripe account to your JustAskMe account. Once you've done that, you will be able to withdraw your earnings anytime you want since you don't need to reach a threshold to receive your earnings.
Stripe will then transfer your earnings to your bank account, so you will essentially be withdrawing your earnings directly to your bank account. It's a very convenient payment method, in my opinion.
If you are interested in more sites that offer a convenient payment method, I recommend you check out the top sites that pay via direct bank transfer as well.
How much money can you make?
As explained earlier, you can dictate how much you can earn per service you offer. However, as I've also mentioned earlier, earning from this site really boils down to if anyone is willing to avail of your services.
You can potentially earn good money from this platform if you are a well-known or trusted figure, in my opinion. And to reach that status, you have to do a lot of work in promoting yourself and the services you offer.
This is why I say this platform is not for everybody. You need to have some clout and the reputation to back up the services you offer to potentially earn good money from JustAskMe. If you are just a "nobody", no one will avail of your services, and you won't earn anything.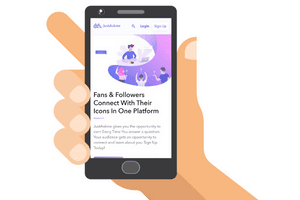 Can you use it on mobile?
JustAskMe doesn't have a mobile app you can download, but you can still access it from a mobile device using a mobile web browser. Fortunately, the site is mobile-friendly, so you will be able to read all the content and navigate it with relative ease.
This will allow you to provide your services even when you are not in front of a computer, which is a good thing because you can earn anytime and anywhere.
Who can join JustAskMe?
JustAskMe is available globally. You can sign up as a member anywhere in the world. However, since it uses Stripe as its payment method and Stripe is only available in 47 countries, then JustAskMe is really only suitable for countries where Stripe is available.
So, you might want to check out the link above to see if your country is listed to make sure you are eligible to become a JustAskMe member.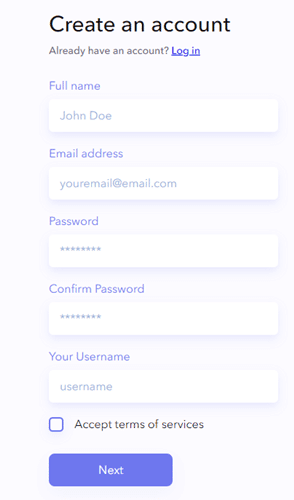 If you are, then all you need to do is fill out the registration form and submit it. JustAskMe will then send a confirmation email. Just click the link in the email to complete your registration. Make sure to check the spam folder because their email tends to be marked as spam (I had to check my spam folder to find the email when I was testing it).
During sign-up, you will be asked to indicate the type of service you want to offer. You can only choose one at this point. However, you will be able to add more services once you've logged in to the member dashboard.
Can you get support?
If you have any questions about JustAskMe or your account, you can check out the FAQs page first. It discusses a few basic topics, but I doubt that it would be of any help to you.
That is why I would recommend you use the contact form provided by the site if you have any questions or if you encounter any issues while using it.
Overall, I would say JustAskMe does provide decent support for its members since it offers a convenient way for you to request assistance. But I do wish they would provide more helpful information on their FAQs page because, as of the writing of this review, the information shared on that page is quite useless, in my opinion.
Final Verdict
JustAskMe is a legit platform where you can potentially earn decent money by providing various services. It has a couple of good features, but it also has some limitations you need to be aware of.
Let me end this review with a summary of its pros and cons to give you an overview of what JustAskMe offers. Then, you can decide if it is for you or not.

Pros:
Offers a convenient payment method
No payout threshold
Their website is mobile-friendly

Cons:
Doesn't offer guaranteed earnings
FAQs page doesn't provide useful information
To put it simply, JustAskMe is only for people that already have an established following, in my opinion. If you belong in this category, you can potentially earn decent money from it.
If you don't have one, then this platform is not for you because to earn from it, people actually have to trust you enough to pay for your services. And establishing that trust will take a lot of time and effort.
If you just sign up without any following, you will have a hard time getting your services known to other people because JustAskMe doesn't do a good job of making your services visible within the platform.
So, if you are looking to earn extra cash immediately, I would suggest you check out the top survey and GPT sites in your country instead. The sites on this list all have good earning potential, and you don't have to have a following to start earning.
If you have any comments, questions, or have any experience with JustAskMe yourself, I would love to hear from you in a comment below.