If you've been wondering if joining a survey site is a good way to earn a few bucks, then you are actually correct. That is, of course, if you join a good survey site.
And speaking of survey sites, there's one called L&E Opinions which can potentially be a good survey site. But in order to find out if this survey panel is really truly rewarding, we have to consider several factors.
This L&E Opinions review will reveal the truth about the site so you can decide if you should become a panelist or not.
What is L&E Opinions and what does it offer?
As mentioned, L&E Opinions is an online survey site that does pay you for completing their offers. You basically get paid for your time and opinions once you become a member of this panel.
They have been in the market research business for more than 30 years so they know their stuff.
Now, in order to truly gauge the earning potential of L&E Opinions, we have to take a closer look at how you will be able to earn from this site.
So, here's how you can participate and earn rewards.
Option 1 – Paid Studies
The main method of earning on L&E Opinions is by joining paid studies. This earning opportunity has different types.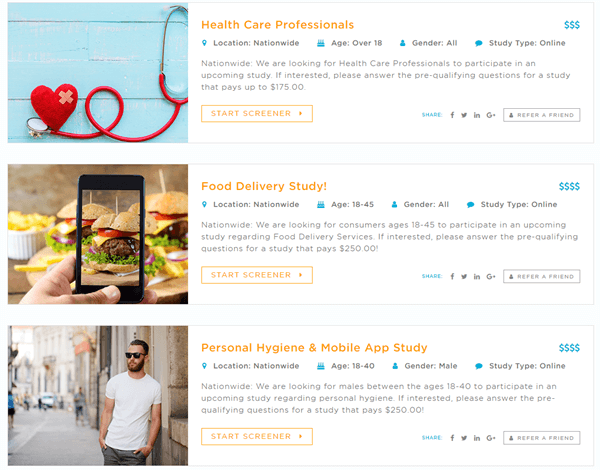 When you log in to the member dashboard, you will be able to see all the available paid studies you can hopefully participate in.
When I say hopefully, what I mean is there is no guarantee yet that you will be able to participate in the paid study.
You will have to "apply" to participate. So, for example, if you see a paid study you like, all you have to do is click the Start Screener button. It will take you to the pre-screening questionnaire. You simply have to answer all the questions as honestly as you can.
Once you finish the pre-screening process, you will be notified that a member of L&E Opinions will contact you if you qualify for the study. So, you will have to be patient.
This, in my opinion, is what makes this a less than ideal option if you want to earn on a regular basis.
If you qualify for the study, you will then be given a set of instructions you need to follow.
Usually, once you've completed the requirements and submitted everything you need to submit, the site will still have to verify if the work you've done has passed their qualifications.
If they deem your work is good enough, you will receive compensation for your time (I will discuss later what their rewards are).
Option 2 – Referral Program
You are also given the chance to invite friends to join the site and in return, you will receive a reward once you've met a certain condition.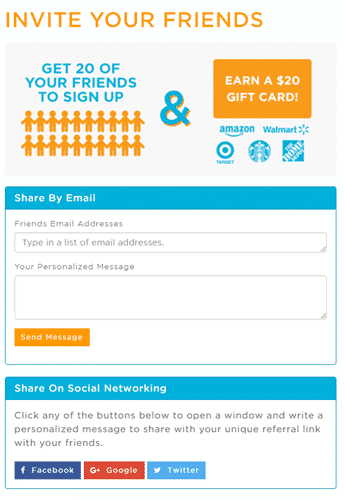 In L&E Opinions' case, you will receive a $20 gift card once you've reached 20 sign-ups. So, in order to get the reward, you have to make sure the person you will invite will actually sign up for the site.
To invite a person, you can share your invite link on your social media pages or send them an email using their invite form.
In my opinion, the reward you get for inviting people to join is a bit misleading. Sure, it is a significant amount, but you have to remember that you have to make sure you invite 20 people and they actually sign up.
So, if you really think about, each person you invite is actually only worth $1.
There are far better referral programs on other websites that pay better. But it can serve as a nice bonus though if you can invite a lot of people to the site.
How do you get paid?
The bright side about how this panel works is that you will be paid every time you complete a study. So, you don't actually have to reach a specific threshold in order to start receiving payment. You just need to complete a study.
The compensation for each study can either be a pre-paid Visa card or Merchant Ecard (Amazon gift cards, etc). You will know right away what the compensation is because it will be displayed on the offer when you click it.
You do have the choice to receive a physical or virtual card.
If you opt to receive a virtual card, it will be sent to your email. If you choose to receive a physical card, you will have to wait several days because it will be sent via postal mail.
Although pre-paid Visa cards can be considered as real money, nothing beats being able to withdraw your earnings in cash. There are plenty of other sites that offer that kind of convenience.
For a list of these sites, I recommend you check out the top survey sites that pay via PayPal.
How much money can you get?
With a site like L&E Opinions, the amount of money you can earn will mostly depend on the amount of time the study takes to complete. Usually, the longer a study takes to complete, the more money you can earn.
However, the main drawback of this site, in my opinion, is that there's really a long waiting period before you can start earning.
There will be times when you apply for studies but you won't actually qualify. So, theoretically speaking, there is no real guarantee that you can earn from this site.

To maximize your chances of receiving paid study offers, you have to make sure you complete your profile.
The profile questionnaire has six sections, so it's pretty long. You have to make sure you complete it though because your profile will become their basis on which paid studies to send your way.
Objectively speaking, the earning potential of L&E Opinions is low. There are far better choices that will allow you to earn quickly and regularly.
Can you use it on mobile?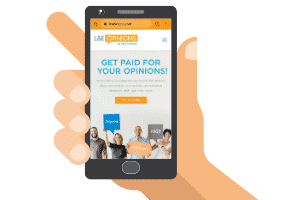 This panel doesn't have an exclusive app you can download so you can apply for paid studies even when you are not on your computer. However, you will be able to access their site using your mobile device.
The good news is, their site is optimized for mobile use. In fact, some studies will require the use of mobile devices to complete. So, it only makes sense that their site is mobile-friendly.
This, in my opinion, is one of the better qualities of the site. It helps you become a more efficient earner because you don't need to sit in front of a computer to earn. You can do it anywhere and anytime you want.
Who can join L&E Opinions?
L&E Opinions is only available to residents of the US.
They do not state it directly on their website, but when you go through the registration process, the country is automatically set to the US. That's how you know it is only for US residents.
You also have to be at least 18 years of age in order to participate.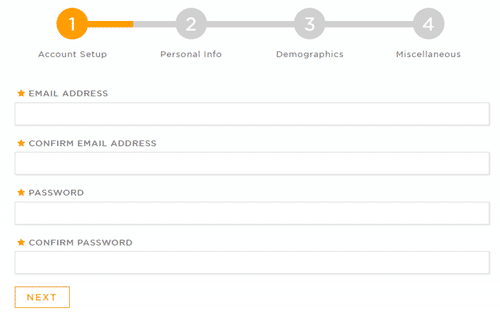 To start the registration process, you will have to fill out the registration form. Then, you will have to go through a series of profiling questions that you need to answer.
It's a bit long, but once you finish it, you will already become a member of their panel and you will be taken directly to the member dashboard.
Once you are in the member dashboard, I recommend you complete your profile first (yes, the profile questions you answered during registration is just the tip of the iceberg). It's fairly long, so you have to labor through it. And, you won't get any reward for completing it.
The only advantage you get, as mentioned, is that you will have a better chance of receiving more invites to participate in paid studies.
Can you get support?
If you have any questions about their site, you can check out their FAQ section. It covers some of the most important topics.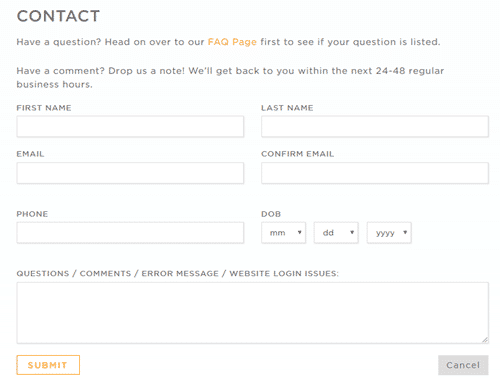 If you can't find the answers you are looking for, then that's the time you use their contact form to send in your inquiry.
They also have Facebook, Twitter and Instagram pages you can visit so you can learn more about what they offer.
But as for getting support, I recommend you use their contact form because that is the best way for you to get in touch with their support team.
Final Verdict
L&E Opinions is a legit online survey/research panel that does pay you for participating in their paid surveys. It has some good qualities but it also has some glaring disadvantages, in my opinion.
To help you with your decision on whether you should become a panelist of this site or not, here's a summary of its pros and cons.

Pros:
No payout threshold since you get paid every time you complete a survey
Site is mobile-friendly

Cons:
Limited earning opportunities
Payment via PayPal is not available
Limited to US residents
The main drawback of L&E Opinions is that it is really very troublesome to earn. You have to apply to participate in a paid study. So, there will be a waiting period where you won't really earn anything from this site.
Although you stand to earn a significant amount once you qualify, the only convenient payment method they offer is if you choose to receive a virtual gift card or prepaid Visa card.
It would have been better if they also offered PayPal as one of the payment methods because it is the most convenient method available, in my opinion.
Overall, your time will really be better spent on survey sites that will actually guarantee that you earn something when you sign up as a member.
If you are interested in being able to earn on a regular basis and receive your earnings conveniently, I recommend you check out the top survey sites in your country instead.
The sites on this list have a variety of earning opportunities you can take advantage of so you can earn on a regular basis. And best of all, you will be able to find a site that will fit your needs regardless of where you live.
If you have any comments, questions, or have any experiences with L&E Opinions yourself, I would love to hear from you in a comment below.