If you've been doing some research to find great sites to join so you can earn extra cash, then you maybe already encountered a site called LiteGPT.
But does it keep its promise? In other words, is LiteGPT a scam or is it legit? Let's tackle this issue right away so we can move forward and discuss more about the site.
No, LiteGPT is not a scam. It is in fact, a legit Get-Paid-To (GPT) site that will pay you for completing offers and other unique activities.
But that doesn't really indicate if this site offers a good way for you to earn money. To figure out its worth, we have to take several things into consideration.
And this LiteGPT review will do exactly that. It will give you a detailed inside look so you can find out what the site has to offer before even joining. That way, you can better decide if it is for you or not.
What is LiteGPT and what does it offer?
LiteGPT is mainly a GPT site with some Paid-To-Click (PTC) elements. I will explain later what this is but to make the long story short, you can find earning opportunities usually found on PTC sites on LiteGPT as well.
But for the purpose of this review, we'll classify this site as a GPT site.
Now, speaking of earning opportunities, to truly understand the earning potential of this site, we have to take a closer look at its earning opportunities.
I have made a short video that shows exactly how it works and how you can earn from LiteGPT. You can also read all the details below the video.
Option 1 – Paid ads
As I've mentioned, LiteGPT is a mainly a GPT site with PTC elements and this is one of those elements.
You will typically find paid ads on PTC sites. On LiteGPT, they call it PTC but it is practically just ads you can view to earn a small reward.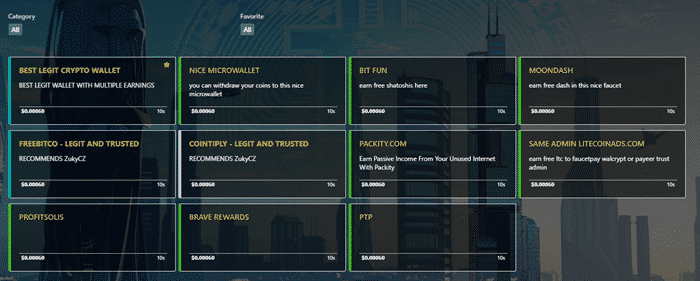 If you are not familiar with this kind of earning opportunity, you basically just have to click on an ad and it will open a new browser tab. Wait for the ad to completely load (usually around 10 seconds and you will see a progress bar loading to indicate how much is loaded).
Then, you will be asked to solve a captcha. In this case, you just have to click the appropriate image. Once you've done that, you will see a message saying you've earned a certain amount. That's the go signal to close the tab and proceed to the next ad.
The number of paid ads you can view won't be as many compared to a full-fledged PTC. Plus, the rewards you will earn for each ad will be quite low, which is expected because this is how paid ads really are. They don't offer the best earning potential.
But, in my opinion, it's actually pretty fair you don't get paid a lot for this type of opportunity because it won't take a lot of time to complete and won't require a lot of effort. At most, you may spend 5 minutes to finish viewing all the paid ads for the day.
Option 2 – Paid offers
Another way you can earn from this site is by completing paid offers. These are just short tasks you can do in exchange for rewards. In LiteGPT's case, the paid offers will be found on their offerwalls.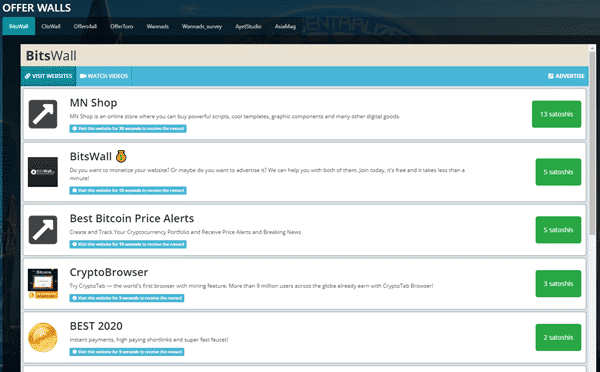 Every offer is unique and will usually ask you to do one thing. It will either ask you to watch a video, play a game, sign up for a site, answer a survey or quiz or download a mobile app. Every offer will also have a set of instructions you need to follow down to the letter.
You need to make sure you don't miss a step because if you do, you will not be able to complete the offer and you will not receive the reward.
So, effectively, if you are being careless, you will just be wasting your time. That's why you need to make it a habit to read the instructions carefully. The good thing about their paid offers is, there are plenty available. You definitely won't run out of things to do even if you only focus on doing paid offers.
Option 3 – AsiaMag session
This is a unique earning opportunity I have only seen on LiteGPT. The premise is really simple. You get paid to browse a website called AsiaMag.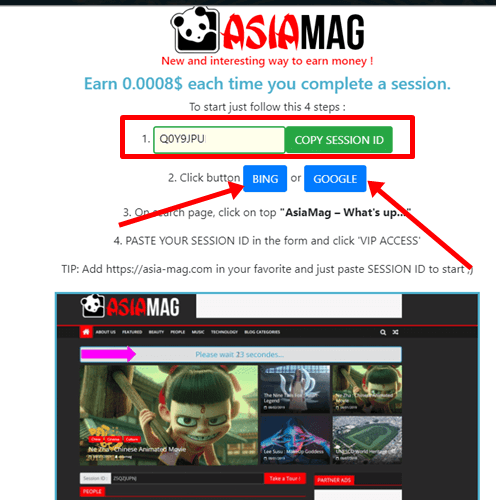 To start earning from this, just click the Bing or Google button shown in the photo above. It will open a new browser tab with search results. Just click the one that says AsiaMag. You will then be redirected to the site.
Now, copy your session id (refer to photo above) and paste it on the Access ID field on AsiaMag. Then, all you have to do is click on any of the posts on the site. It will then usually ask you to watch a video for a certain amount of time.
All you have to do is follow the instructions for each step to earn the reward. It's really as simple as that. Once you've finished all the steps required for the session, you can choose to start a new session or move on to other earning opportunities.
Take note that there is no limit to how many times you can do this in one day.
It will be up to you, but considering it really doesn't pay that much, I would not recommend you do it more than a couple of times, unless you really run out of things to do on the site and have plenty of time to spare.
Option 4 – Faucet
Faucet is a sort of bonus you can get every 60 minutes you're logged in to the site. This is a pretty common feature on PTC sites. But, in my experience, other PTC sites usually offer shorter time interval to claim the so-called "bonus".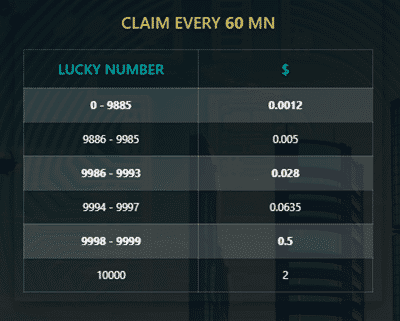 When you click the "Claim" button, you are actually just rolling for a random number. Then, you will receive the equivalent reward for the range the number you rolled belongs. Say for example, you rolled a 9998. You will then receive $0.5 according to the photo above. It will be credited to your LiteGPT account directly.
The most you can win is $2, which, in my opinion, isn't bad since this is really just a bonus for being active on the site, if you really think about it.
But you have to be very lucky to get the highest rewards though and usually you will get a very small reward.
Option 5 – Shortlinks
Shortlinks are a lot like paid ads. Each link will reward you a certain amount once you are able to complete what it's asking you to do.

When you click on a shortlink, it will redirect you to the site where you're supposed to go. Take note, it won't open a new tab. So, it will essentially take you out of LiteGPT. So, before doing this, I suggest you open another tab for the LiteGPT dashboard so you can easily get back once you are done with the shortlinks.
Once you are on the site where the shortlink wants you to go, you will see some supposed instructions on what you need to do next.
It seems very simple at first, but all it really is, is just ads they want you to click because they get paid for this.
And when you click, it also often triggers pop-ups with all kinds of ads that open in new tabs.
It gives an extremely bad user experience, in my opinion. And considering the extremely low rewards you get for this, it is really not worth it and an option you should just stay away from, in my opinion.
Option 6 – Pop the box
This is yet another unique earning opportunity offered by this site. Pop the box is basically just a way for you to earn by opening pop-up ads. However, there's something you need to know about this earning opportunity before you proceed.

As you can see in the photo above, this type of opportunity uses intrusive advertising systems like Popup, Popunder and Push notifications.
So basically, if you start using this earning opportunity, you will have plenty of popup and popunder windows that will open. So, it can become quite spammy and annoying. Hence, the warning.
The premise again is a lot like shortlinks. You just open a ticket and follow the instructions. If you don't like dealing with popup ads, I advise against doing this opportunity. You won't miss much though because it won't pay that well.
Option 7 – Watch videos
Watching videos is probably one of the easiest ways you can earn online. And it is available on LiteGPT. But before you go thinking this is probably the best way to earn from this site, it is important to note that you won't earn a lot from this kind of earning opportunity.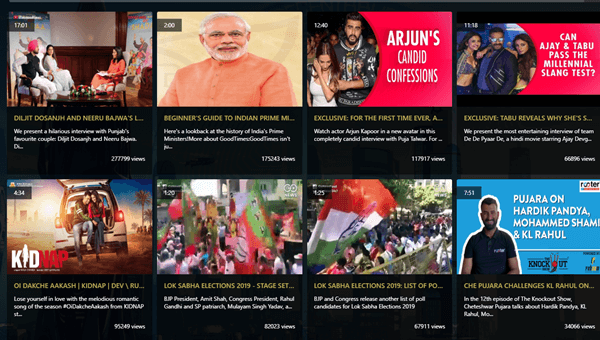 This is just how it is with watching videos. It's also fair, in my opinion, because you have to do much to earn from this. Hence, the low rewards.
This is something you need to understand with online rewards sites. The reward will almost always be equivalent to the time and effort you put in.
Anyway, to earn the reward, you have to finish watching the video. The good thing is, you can go to other tabs while the video is playing. So, you don't really get stuck watching a video you are not interested in. You can just let the video play in the background while you go do other stuff.
Again, I don't recommend pouring all your time into this earning opportunity because it won't really pay that much. It's best to do this if you don't have anything else to do on the site.
Option 8 – Referral program
Lastly, you can earn additional rewards by inviting people to join the site. Once they sign up using your invite link, code or banner, they will become your referral. You will then earn $0.005 for each active referral.
That means, the person you invited must complete at least one activity on the site for you to earn the referral bonus. It's not much, but at least it's something. Plus, getting the bonus won't be too hard since the earning opportunities of LiteGPT are fairly easy to do.
And, their referral program goes up to two levels below. So, if your referral makes another referral and they make another referral, you can also earn from them (albeit at a lower rate). That's how a multi-tier referral program works.
However, compared to most other referral programs the earning potential is just very low on LiteGPT.
How do you get paid?
There are actually two currencies you need to look out for on LiteGPT: your main balance and your BTC wallet.
Doing all the earning opportunities the site offers except for paid offers will reward you with a certain amount. For paid offers, you will be earning satoshis, which is the smallest unit of a bitcoin.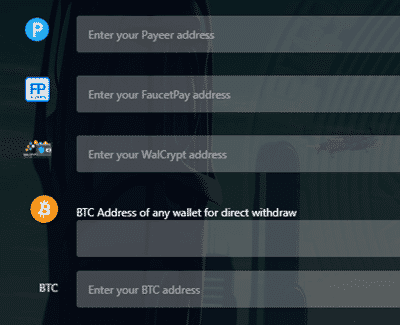 You can then instantly withdraw your earnings using Walcrypt or Faucetpay. That means you don't have to reach a threshold to withdraw your earnings, which is good because there won't be any waiting period to withdraw what you've earned.
For Payeer, you will have to reach a certain threshold before you can withdraw your earnings but they don't really specify the threshold. You'll find out right away what it is though if you decide to use it as a payment method.
Your earnings from paid offers will obviously have to be withdrawn through your bitcoin wallet. But you also have the choice to convert your main balance into bitcoin if you so desire. The conversion rate will vary depending on the current bitcoin rate.
Overall, I do like the fact that some of their payment methods won't require a threshold to reach.
And recently they also introduced PayPal as a payout methods which is great. They payout threshold for this is $2.50 so it is quite low.
If you are interested in sites that pay via PayPal, I recommend you also check out the top sites that pay via PayPal.
How much money can you make?
This is the part where we get to evaluate the earning potential of a site. And with a GPT site like LiteGPT, the amount of money you can make will mostly depend on how well they pay since the availability of earning opportunities will not be an issue.
This is one of the advantages of GPT sites, in my opinion. You will not run out of things to do to earn rewards. So, the real question is, does it allow you to earn efficiently? To earn efficiently, the time-to-money ratio must be good.
And in LiteGPT's case, it really isn't remarkable. All of the earning opportunities they offer pay low rewards.
So, for you to earn a significant amount, you will have to invest A LOT of time, which, in my opinion, is better spent on sites that pay better.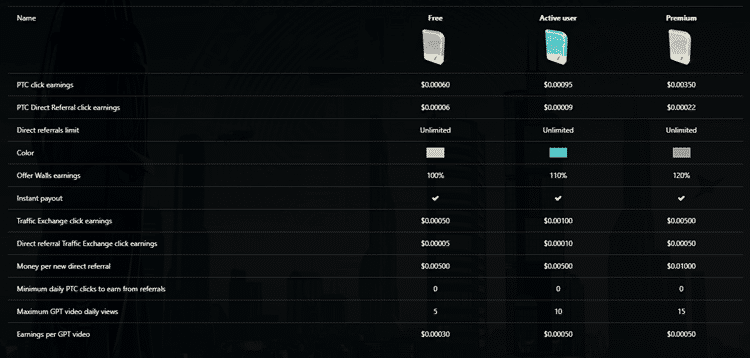 But they do offer a way for you to boost your earnings. This is by upgrading your membership. Yes, you read that right. You will have to basically pay more to earn more. This is called the "spend more to earn more" strategy.
If you upgrade your membership, you get to earn more from the earning opportunities they offer. By the way, you can use your earnings to pay for the upgrade. You just need to make sure you have a solid plan to get back the money you spent for the upgrade.
But, even with the upgrade, I would still say LiteGPT doesn't have good earning potential. Its earning potential is almost comparable to a PTC site, which is not surprising because they have adapted several PTC features.
Personally, I do not think LiteGPT will be worth the time or the money for an upgrade. There are many sites where you can earn more without ever having to pay for an upgrade.
Can you use it on mobile?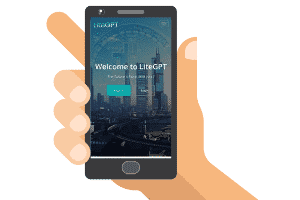 If you are looking for a LiteGPT mobile app, you will be disappointed because they don't have one. But you can still access their site from a mobile device through a web browser. Just go their URL and you can log in to the dashboard from there.
Their site is optimized for mobile use, but I still don't recommend using it on a mobile device due to the nature of the earning opportunities it offers. Since most of the earning opportunities they offer will open new browser tabs, it can get quite cumbersome and downright annoying to have to close browser tabs from a mobile device.
And with all the pop-ups and ads they have everywhere, it will be very difficult to use on mobile.
That's why, for a more comfortable and smoother user experience, it would be best if you work on it from a desktop or laptop.
Who can join LiteGPT?
This GPT site is available globally, as with most GPT sites today. You will be able to sign up as a member regardless of where you live. Just make sure you don't use a VPN or proxy to register because that will get you banned.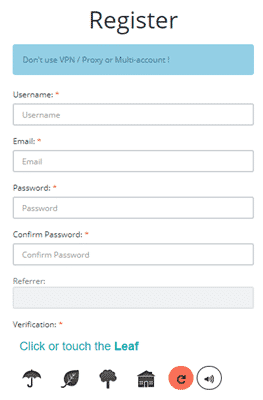 To sign up as a member, you simply have to fill out their sign-up form. Then, they will send you a confirmation email. Just click the link to activate your account.
Once you've done that, you can log in to the dashboard and start earning. Just make sure to add your payment information once you become a member.
Can you get support?
In terms of providing support to its members, LiteGPT hits the bare minimum. They have an FAQ page but it only tackles 6 topics. So, you won't really get the full picture of how the site works by reading it.
So, if you have any questions, you have to get in touch with their support team because their FAQ page provides little helpful info. The good thing is, they do provide a way for you to contact their support team.
You can create a support ticket for your inquiries. This, in my opinion, is the best way to handle inquiries because it makes it easier for you to track the status of your inquiries. Plus, you can easily get back to the previous inquiries you've made that have already been answered.
So, overall, I would say they do provide decent support for their members.
Final Verdict
LiteGPT is a legit GPT site that will pay you for completing different micro-tasks. It has a couple of interesting features but it also has certain limitations that are hard to ignore.
So, let me conclude this review with a summary of its pros and cons to help you decide if this is a site worth sinking your teeth into or not.

Pros:
No payout threshold required for certain payment methods
Offers plenty of earning opportunities

Cons:
Low rewards
Some of the earning opportunities offered are very spammy
Most earning opportunities are only ideal for laptop and desktop use
LiteGPT is not a great GPT site, in my opinion. The main problem of this site, in my opinion, is the low rewards they offer and the many ads and pop-ups you encounter.
Although their earning opportunities are quite easy to do, the payoff really isn't that great.
So, if you want to earn a significant amount, you will have to invest a lot of time, which isn't really very efficient. You are better off spending your time on sites that pay better. And if you want a list of these sites, I suggest you check out the top GPT sites instead.
The sites on this list also offer multiple earning opportunities. The key difference is, they all pay better than LiteGPT. And, you will also find sites you can join regardless of where you live.
If you have any comments, questions, or have any experiences with LiteGPT yourself, I would love to hear from you in a comment below.