There are many great paid survey sites, but unfortunately, there are also sites that are a waste of time and some are outright scams trying to take money from you instead of making you money.
If you have visited MaximumPaidSurveys.com, you have probably seen the nice promises and claims that are on the site.
But is Maximum Paid Surveys a scam or really a great opportunity that can deliver what it promises?
I have taken thousands of paid surveys and tested hundreds of different survey sites, and I have had a closer look, and in this Maximum Paid Surveys review, I will go into what this site really has to offer and give you all the details.
Let me reveal right away that Maximum Paid Surveys is a site that you, in my opinion, have to be careful about joining. But don't just take my word for it.
Let me instead show you what I mean and show you all the things I fund during my research so you can judge for yourself.
What is Maximum Paid Surveys and what does the site offer?
On the front page of Maximum Paid Surveys, you will not find much actual information about what it is about.
There are a lot of claims that you can earn a lot of money giving your opinion by using Maximum Paid Surveys' system.
There is not any real information about what the system is, other than the owner has built up a database over the past 10 years with amazing earning opportunities.
You can, however, find some examples of what you will get access to. Some of these "real" examples has "real survey list" written on them.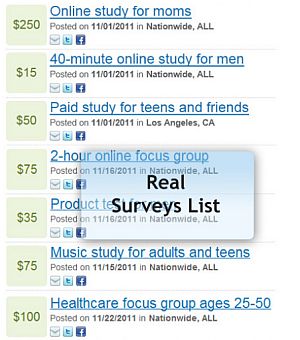 I find it a bit funny that they emphasize it is real examples, by writing it across them. If it was real examples, it seems quite strange that there is a need to emphasize on it, right?
The examples makes it look like you can get easy access to surveys that pay up to $250 for a single survey. I am not saying that this can never happen, but do not expect to get this kind of reward for any single survey.
Except for the examples that are on the front page to convince you that you can make a lot of money on Maximum Paid Surveys, the main goal of the front page is to get you to sign up for the free ebook to get access to a paid survey crash course.
So what you officially can get out of Maximum Paid Surveys is to get access to this free course. If you scroll all the way down, you can also find a button about joining.
This will give you more information about what the site officially says it offers. I am using the word officially, because this is what the site claims to offer, but as I will show you later in this review, the goal of the site seems to be a bit different than what is explained on the site.
If you go to the join page, you will see that Maximum Paid Surveys also sells a membership to their site. By buying this membership, you will get access to information about making great money on surveys.
So from a first look, it seems like Maximum Paid Surveys are offering a free ebook about paid surveys and a membership that will teach you how to make a lot of money in surveys.
That all sounds nice on the surface, but when you look deeper, there are a lot of other things that are off, in my experience, and these are the things you need to be aware of before joining.
If you are not used to doing paid surveys or do not know much about how online businesses sometimes work, it can be difficult to spot these things, and that is why I will go into them now.
Is the free ebook worth downloading?
As mentioned, the front page of Maximum Paid Surveys is mostly a page to try to get you to give your email and download a free ebook.
That sounds quite innocent, and it is normal to have to sign up for a newsletter to get more information. But what does the ebook actually offer, and what will your email address be used for in this case?
I have a lot of experience in the online world and with surveys, and even though everything about Maximum Paid Surveys was sending warning signs to me, I decided to sign up for the ebook to get as much info as possible before writing this review.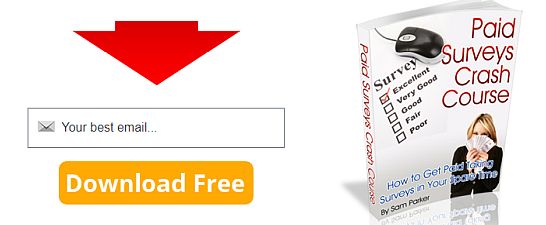 The ebook is around 30 pages long. To be fair, there is some information in the ebook that is decent and useful. This is some generic information about why companies are willing to pay for consumers' opinions.
But most of the information is about creating trust talking about how to spot legit survey sites and stay away from the scams, and some information about why it is beneficial to join a survey network like Maximum Padi Surveys that has found the good sites for you already.
If you have not done paid surveys before, a lot of this info will sound legit and helpful. But don't be fooled.
The book is selling some ideas about how you have to join a paid network to get access to good surveys, and this is simply not true. Legit survey opportunities are always free to join.
There are also some links at the beginning of the ebook to recommended survey sites. The problem with these recommended survey sites is that they do not exist.
They have so generic names that you will not be able to find them, and the links do not take you to a survey site – or they do not in my case.
All of the links took me to some kind of free lottery claim that says you are a guaranteed winner of an amazing prize and it can even be up to $3.500 – you just have to claim the prize with your address and personal info.
Hmm… does not sound too legit to me, and not likely. Obviously I have not tried to claim any of these prizes as I definitely do not want to give up my personal info to an online pop-up that says that I am a guaranteed winner of $3.500 just because I clicked a link.
This can be because the links are just not working in my country so I will give them the benefit of the doubt for this.
But what is strange that the names of the so-called survey sites Maximum Paid Surveys recommend are so generic you cannot find them if you search online.
And even though I have taken thousands of online surveys, I have never heard of any of them.
So no, the free ebook is not worth joining, in my opinion.
There is a bit of information that can be useful, but most of the info is to try to convince you to sign up for their paid service or to use the promotional links in the ebook.
And after you have given up your email to get the ebook, you will also start receiving emails very often with links that lead to offers that are not really relevant nor interesting, in my opinion.
Who is behind Maximum Paid Surveys?
By know, you might wonder who is behind Maximum Paid Surveys.
That is a very good question, because often that tells a lot about how legit a site is, if you can find some info about the owner.
The site is signed by Sam Parker. A very generic name that makes it difficult to do a search and find any info to verify who he really is and if he even exits.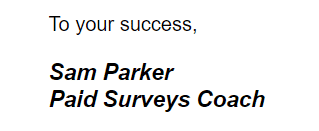 It is very similar to Click 4 Surveys, which is another site I have warned against, where the owner's name is Daniel Cooper. Again a name that is so generic that it is difficult to check, if it is a real person or not.
There, however, used to be a picture of Sam Parker on the website.
To me, it looked very much like a stock photo, so I decided to investigate a little further. I used a photo recognition software to scan the internet, and the exact same picture showed up on around 100 different websites.
It is everything from dentists to bakeries and administrative businesses that used the same picture. It looks like the source is Getty Images which means that it is a picture that has been bought, but NOT a picture of the owner of Maximum Paid Surveys.
When they are trying to hide the identity of the owner by using a false picture and also a name that is very difficult to check, it is definitely a big warning sign.
And since I first looked at Maximum Paid Surveys they have removed the image so now they are just showing the signature on the website.
What does it cost to join?
So far, you can probably see I am not very excited about Maximum Paid Surveys. But you might still think it is worth a try if the price is fair. The price is actually cheap compared to other survey sites that charge joining fees.
It costs $5 to join. "Sam" claims that usually this membership costs $39.95, but for a limited time, you can get it for only $5. On top of that, you also get some bonuses. You will get access to info about how to make money online and how to make money on data entry jobs.

$5 is very cheap, and it can be tempting to join just for that reason to check it out.
However, I noticed that it was sold through a platform called ClickBank and I logged in to that to seel what they pay in commissions to people that promote Maximum Paid Surveys, as I wanted to try and find more info about the price.

Here you can see the price can actually go up to $51.47 because there will be several upsells after you join. It is still not a lot, if it can really deliver.
But before you do decide to try it or not, please take a few more minutes to continue reading so you know you can really expect.
Is it worth the money to join?
Even though $5 is not a lot to pay as a joining fee, I do not think it is worth it. In general, you should never pay to join a survey site – that is a golden rule.
When you put all the pieces, all the info, and all the signs together, it clearly shows that it is a website that is using sneaky methods, and where you will get a lot of spammy offers.
To their defense, I want to say that you do get access to a list of some paid survey sites if you join and many of them are indeed legit.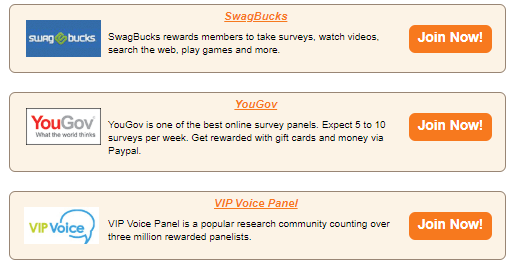 They, for example, recommend SwagBucks which definitely is a great site. But there are also poor sites on their list and you do not get any in-depth info to help find the right information for you.
In addition to this, there are several other offers they promote to you that can potentially end up costing you hundreds of dollars. You do, of course, not have to take these offers.
But overall, I really do not see any reason to pay to get access to a superficial list with a few survey sites + then be promoted to with all kinds of other offers Maximum Paid Surveys gets paid to promote.
Who can join?
You can for some reason only join as a member, if you are from the US. Even on the front page where you can download the free ebook, it says that this is only for people living in the US.
You can however still download the ebook if you live in other countries (I know since I am not living in the US). My guess is that it might be because the offers they will send you only pays them commissions for American users.
But if you are not from the US, there is a link that you are encouraged to click and check out what opportunities you then have.
You will then be sent to a small video with a Dean Holland that will explain you a little about how easy it is to make $5000 a month online.
You can do a small quiz only to be forwarded to the next little video and next little quiz, and the goal of this is to eventually get you to sign up for an online business platform – something that Maximum Paid Surveys will get commissions for if you sign up.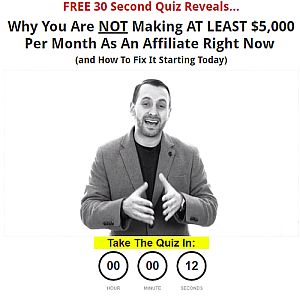 This is the same video that they will try to get you to watch and will promote in the members area.
This is not a review of that business platform, so I will not go into the details about that but focus on Maximum Paid Surveys and the methods this site is using.
Also, when you sign up for the ebook, the first email you get after you have confirmed, will have several links that leads to a site that tries to get you into the same online business platform.
It could seem like the true purpose of Maximum Paid surveys is not so much to give access to paid surveys, but more to try to funnel you inside another and much more expensive business platform.
With this in mind, it is definitely not worth paying to become a member, as you will be paying to be pushed into buying access to something a lot more expensive.
Warning signs to be aware of?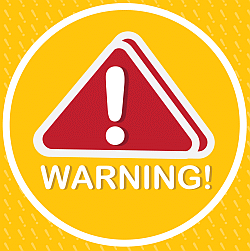 I have already mentioned a lot of red flags about Maximum Paid Surveys, but let's sum them up to make it even clearer:
It cost money to join:
I often say this, but it is one of the most important rules to remember when looking for legit paid survey opportunities – you should never pay to join a survey site. All the legit sites are free to join.
Spammy links in ebook and emails:
The links that leads to the recommended survey sites in the ebook are not real survey sites.
Trying to push you towards further investment:
A big part of what Maximum Paid Surveys is trying to do is, to try to get you to invest in a membership for an online business platform by pushing it and sending you links that lead to it. Nothing wrong with investing in an online business platform if it is a good one, but the way it is done here is in my opinion dishonest.
Unrealistic claims:
Maximum paid surveys claims you can make huge amounts of money on paid surveys with little effort. This is simply not true, and a trick just to try to get you to sign up. You can make some nice extra money on paid surveys, but it will not make you rich, and you cannot make hundreds of dollars a day with just a little work.
As you can see, Maximum Paid Surveys has a lot of Red flags, you have to be aware of.
If you do not have a lot of experience with paid surveys or online business, they can be easy to overlook. But I hope this gives you a good understanding of what to be aware of.
Final verdict
I think it is pretty clear by now that I do not recommend you to join Maximum Paid Surveys.
I am a big fan of paid surveys, and it annoys me a lot every time I find a site like Maximum Paid Surveys that are using all kinds of tricks to get people to pay for a service and for info that is not worth it.
If you would like to make some extra money doing paid súrveys, there are some great and legit survey sites you can join.
You can make some nice extra money on the side by joining some of these sites, but just be aware that it will not make you the kind of income that Maximum Paid Surveys promises. But no legit survey site will so you need to do it with the right expectations.
If you have any comments, questions, or have or any experiences with Maximum Paid Surveys yourself, I would love to hear from you in a comment below.