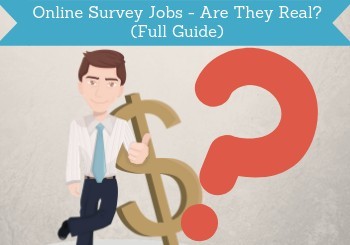 Have you heard about online survey jobs and are wondering, if they are real or a big scam?
I have taken online surveys for years and tested hundreds of survey job portals.
In this article, I will give you the full truth about what they are about, what you can expect, and where you can find the legit jobs, if you find out it is for you.
What are online survey jobs, and are they real?
Let us first start by looking at what online survey jobs are, and if they are even real and legit.
Getting paid for surveys are definitely real, and it is a 100% legit way to make money online. I know this from my own experience, as I have joined many survey job platforms over the last few years, and have been paid many times. So it definitely is a real way to make money.
The way it works is that companies need feedback from consumers to improve their products and services and ideas and feedback to develop new ones. The best way to get this kind of feedback from many people from a specific group of people is to pay them to participate.
It can also be organizations or governments that need feedback that can help them improve their services and adjust according to the public opinion.
These survey jobs are usually offered through different survey panels/platforms. So you can join survey panels, and when a new survey is then available, you will be told, and you can then yourself decided, whether you want to participate or not.
So survey jobs give you the freedom to decide when and where you want to participate, and it is a great way to have your opinion heard on important topics and a great way to help shape the future.
In addition to this, paid surveys are one of the easiest and safest ways to earn money online. You just need to know what to expect, and be able to avoid the scams, as there unfortunately also are many survey job scams.
How to avoid the scams?
As you can see, online survey jobs are legitimate. But there are also scams you need to know how to avoid.
I have written a whole article about how to avoid survey scams, so I will not go into all the details here.
But there are a few things you definitely need to know before joining a survey job platform, so I just want to mention them here as well.
One of the most important things you need to know is that you should NEVER pay to join a survey job platform. Some platforms charge you a fee, and claim to give you access to secret high paying surveys. It is never worth paying to join one of these sites.
There is no secret list or tricks, and they are just trying to scam money from you. So never join the sites that charges a fee. This is the most important thing to know before joining any survey platform.
How much money can you make?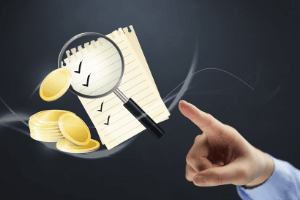 To have success with online survey jobs, it is important to do it with the right expectations.
A very important thing to be aware of is that you can make some really nice extra money by taking paid surveys, but you should not expect it to replace a full-time income or to make you rich.
There are some sites that claim you can easily earn hundreds of dollars per hour or make a full-time income with very little effort. This is a clear sign it is a scam site with ulterior motives. So stay away from these.
How much money you can then make depends on several things. It first of all depends on the country you live in, as different countries have different opportunities. I have for example therefore created lists with the best sites in different countries, as the platforms with the best opportunities differs from country to country.
In addition to this, some survey sites are looking for particular age groups or people with specific interest etc. So some people just get more surveys offered than others.
How much you can earn by doing survey jobs of course also depends on how much time you spend on it. It has great flexibility, as you can always decide for yourself whether you want to participate in a certain survey or not. But if you only do a couple of surveys a week, you will of course not earn a lot.
But if you try to take as many surveys as possible, you can make some really nice extra money.
You just need to be aware that paid online survey jobs are not jobs in the sense that they can replace a full-time income, but you should see it as a way to make some extra money, and at the same time have your opinion heard.
How do you get paid for survey jobs?
There are some people that talk bad about survey jobs and claim that you only can get paid in lottery entries or in products. Usually this is people who are trying to convince you to buy into their system and which will make them money, and therefore the do not tell tou the whole truth.
The fact is however that this claim is not true, and survey jobs are a legit way to make actual cash online.
Exactly how you can get paid differs from platform to platform. There are for example many survey sites that offer PayPal as a payout method, which means you can easily get your rewards paid out in cash.
Most sites offer several ways to get paid, so you can choose the method that fits you the best. In addition to PayPal, you will find sites that offer to pay you in Bitcoin, through Payoneer, Skrill, check, in products, Amazon e-certificates, gift cards, and more.
No matter your preferences, you will for sure be able to find survey jobs that pay in a way you like.
How to find the top online survey jobs?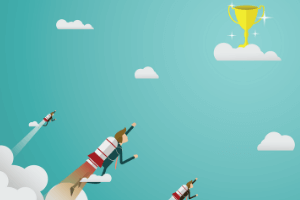 As already mentioned, paid survey jobs can be a great way to make some extra money.
But there are also a lot of scams, and there are a lot of crazy claims by certain websites about the amount you can earn per hour. There are also sites that are not scams, but just pay very low rewards per survey you take, or that give very poor opportunities.
So one of the most important things to get the most opportunities with paid surveys is to find the right sites for YOU to join. This first of all depends on the country you live in.
Also, be aware that many survey job portals have other opportunities to earn than just paid surveys. You can often find different online offers, online tasks, clicking ads, watching videos, etc., as a way to earn as well. By using some of these other opportunities, you can boost your earnings.
I have tested hundreds of survey portals, and I continuously test new ones. I have realized just how different the opportunities are in different countries.
Therefore, I have made lists of the best legit online survey jobs in different countries. I regularly update these list and make lists for new countries. You can click the button below to see the country list and choose the country you live in. This will make it easy for you to find the best sites for you.
Final thoughts
Survey jobs are a great and easy way to make some extra money online. You just need to do it with the right expectations, and be aware that they will not make you rich.
The legit survey sites are always free to join, so stay away from platforms that charge you a fee to get access to paid surveys. They are never worth joining.
Also, remember that many survey platforms have several other ways to earn than just paid surveys, and using some of these methods can be a great way to boost your earnings.
The most important thing to get success with survey jobs is however to make sure to find the right survey sites for your country. You can click the button above to see a list for your country and get started easily.
If you have any comments, questions, or have any experiences with paid online survey jobs yourself, I would love to hear from you in a comment below.