PaidSurveyDepot.com claims it can help you with expert advice about how to earn on the most by taking paid surveys.
But is Paid Survey Depot a scam or is it really a great paid survey site?
I have joined to test it thoroughly myself.
Let me reveal right away that I was NOT impressed with what I found.
In this Paid Survey Depot review, I will share all the details with you so you can get an inside look and judge for yourself.
What is Paid Survey Depot and what does the site offer?
When I first came to PaidSurveyDepot.com, it right away looked familiar. It has more or less the same look as SaySo4Profit.
This made me worried as I have previously tested and reviewed that site and it is, in my opinion, a big waste of time.
I, however, decided to still test Paid Survey Depot and see if it offered the same or if it just looked the same.
So let's first look at what you are told you will get by joining the platform, and then after I will explain what really happens after you join.
Let me first say that it has had a big update since I first tested it and have changed some of the statements on their sales page and the look of the site.
However, what it offers remain the same and I will still mention some things that they used to claim as it can help you get an even better overview of what it really offers to see what it has said in the past as well.
When you first come to Paid Survey Depot's landing page, you can see that they can supposedly help you unlock the ability to shape the future and get paid at the same time.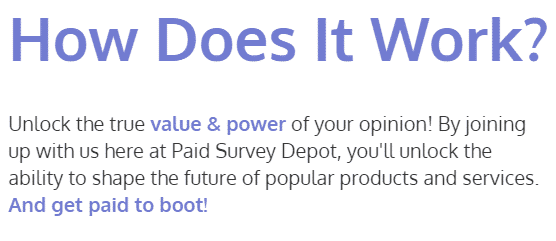 That is, in general, what you can on paid survey sites – get paid to share your opinion. But if you do not have a lot of experience with paid surveys it might not be clear exactly what PaidSurveyDepot.com means by the statement above as it is not really like most other survey sites (more about this later).
However, already on the landing page, there is, in my opinion, particularly one red flag you need to take into consideration before giving your email.
Below the sign-up box, there is something written in small letters.

What it says is that by signing up, you agree to receive emails from PaidSurveyDepot and its partners.
Usually, when you sign up for a platform, you will naturally start receiving emails from it. But what worries me here is that you will also agree to receive emails from its partners.
You cannot click to see who these partners are and you have no idea how many partners they have.
These means you actually do not know what you are saying yes to and how your contact info will be shared. This is a big red flag in my opinion and something you would not see on the top paying survey sites.
I, however, still decided to give it a go and see what would happen after joining.
This was also nothing like a regular survey site, as I will explain below.
I ahev made a short video that will show you exactly what happens if you sign up for Paid Survey Depot. You can also read all the details below the video:
What happens after you join?
You just need to fill out your name and email to join Paid Survey Depot, so it does not take long to join.
After you join, you do however not get directly to a members area as you usually do on paid survey sites.
You instead get to a screen with several offers – or as Paid Survey Depot calls it: you qualifying survey.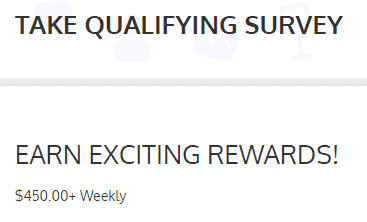 Again, it is not really clear what this is and you might think that you will get paid for this. And there are some big statements during this "survey". There are statements about how much money you can make and you then have to say if you are interested or not.
But there is no real information and if you click yes, you will be redirected to a new page with an offer Paid Survey Depot get paid to promote. And even though Paid Survey depot makes it look like you can earn some really fast and easy money this is NOT really the case.
They just promote all kinds of different offers to you and some of them have nothing to do with paid surveys. And you have to go through many of these questions in the so-called sign-up process.
And there is even a small timer that makes it look like this is a special offer and that the time is about to run out.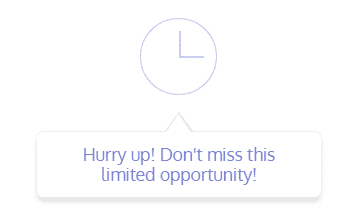 This is just a scarcity trick to get you to take the offer they get paid to promote without thinking about it. Personally, I really dislike fake scarcity techniques like this.
And do not worry – even if you want to take one of these offers, there is no time limit. As long as Paid Survey Depot gets paid t promote these offers they will keep promoting them.
So it is just purely a way to push you to take some offers so they can earn.
Once you are then done with the many questions that in reality os just a way for them to promote offers to you, you do however still not even get to the members area.
Instead, you just get directed to a final offer in a new screen.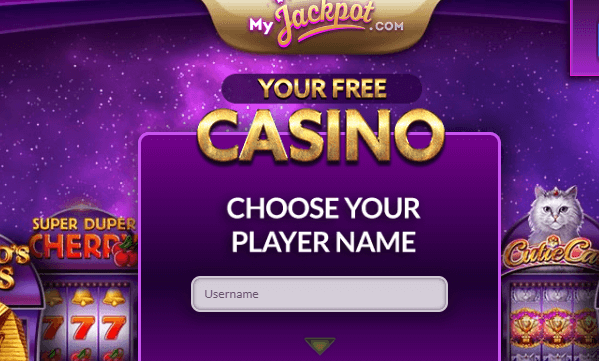 In my case, it was for an online Casino but this can vary from time to time and from person to person. You never get to a members area and there are NO paid surveys on Paid Survey Depot.
So in fact, you are not joining a survey site as it might seem on the landing page.
You are joining an email list so they now can send offers to you.
Nothing wrong with signing up for an email list as it can be very helpful if you join good newsletters. But in my opinion, it should be clear what you are signing up to.
I do not think it is clear on Paid Survey Depot that you are not getting access to actual paid surveys but just sign up for an email list.
So it turned out that Paid Survey Depot is basically offering the same s SaySo4Profit that I also thought it looked like when I first came to the page.
In addition to this, some of the survey sites you can find on the list are, in my opinion, and experience, just a big waste of time.
I have, for example, seen that one of the sites Paid Survey Depot recommended back when I first tested it was Survey AllStars. This is a site I have previously reviewed.
Like Paid Survey Depot, it does also not give you access to any paid surveys, and it is also just a waste of time, in my opinion.
How do you get paid?
Since you are never getting to an actual members area on Paid Survey Depot, there are also no paid surveys you can take on the site.
This means that you cannot actually earn on the site.
So even though it on the landing page might look like you can earn on the page, this is not actually possible.

What they actually will do is just to present some differnt offers to you – some of them are survey sites but some of them are not.
And they do not give any info to help you find the best options for you.
This means that they will give you access to offers and promote options to you, but you will not actually be able to earn on the site.
And in my opinion, it will also be very difficult to know which of the offers you get presented to will be worth it, as many of them definitely are not.
So just to make it clear – you will NOT earn on Paid Survey Depot. If you are lucky, you will get some offers that can potentially make you a bit of money.
But if you do not have any experience with paid surveys or making money online, it will be very difficult to spot which offers you could potentially benefit from and which ones you should stay away from.
How much money can you make?
Just to make it completely clear – you cannot earn any money on Paid Survey Depot itself.
This does however not mean you cannot make any money on paid surveys in general. If you join the best survey sites in your country, it can give you some nice extra cash.
When it comes to online surveys, you do however have to be aware that it is not a way to make a living or become rich.
If you are interested in making some nice extra cash and having your opinion heard, it is a great option. You just need to do it with the right expectations.
Who can join?
According to the terms on Paid Survey Depot, it is only available for you if you live in the USA and are at least 18 years old.
I assume this is because the platform is mainly promoting offers from the US and they can only get paid to promote it to people from the US.
If you live in the US, there are however so many great American survey sites, so it does, in my opinion, not at all make sense to spend any time at all on Paid Survey Depot.
In theory, you can actually join Paid Survey Depot no matter where you live. Survey sites that actually offer paid surveys usually have a strict control to make sure you only join if you are from the countries they allow.
This does however not go for Paid Survey Depot as there is really no reason for them to ensure quality since you are not really becoming a member. So you can join no matter where you are form – but why would you?
Final verdict – legit or scam?
Paid Survey Depot is not a scam as it, as far as I am aware, does not do anything illegal. You do not pay to join, and you get access to some offers that can potentially help you make a bit of extra money online.
But as you have probably already figured out from this review, it is still not a site I recommend. Let me sum up the pros and cons to give you a better overview so you can see why that is.

Pros:

Cons:
Not transparent about what you get
You cannot earn on the site
You have to agree to get emails from their partners
Some of the offers they promote are a waste of time
You never get to a members area
Overall, I really do not see any reason to join Paid Survey Depot. It is, as I expected when I first saw it, the same setup and run by the same people that have SayS04Profit, which in my opinion is also a complete waste of time.
You cannot actually earn on Paid Survey Depot, you have to agree to be contacted by their partners without knowing who they are, and some of the offers they promote are a waste of time.
So really no reason to sign up for it in my opinion.
There are so many great survey sites and you can check out a list of the best sites in your country for a start.
All of these sites are sites where you can actually earn on the sites, and where you do not have to agree to be contacted by partners you do not know who are.
So I highly recommend trying out some of these sites instead of Paid Survey Depot.
If you have any comments, questions, or have any experiences with Paid Survey Depot yourself, I would love to hear from you in a comment below.