Joining an online survey panel is a simple way of earning extra cash. That is, of course, if you join a good one.
The problem is, with the abundance of online survey sites on the internet, it can be hard finding a good survey panel to join.
A survey site that may have crossed your radar is Specpan Community. But is Specpan legit and really a way to earn or is it a waste of time?
Fortunately, Specpan is a legit panel. It does what it claims to do. However, that doesn't necessarily mean that joining their panel can be advantageous for you. There are several factors you need to consider before you decide on joining a survey panel.
This Specpan review will tell you what the site really offers so you can make an informed decision on joining their panel or not.
What is Specpan and what does it offer?
As mentioned above, SpecpanCommunity.com is an online survey site that offers paid surveys as a way for you to earn rewards.
Here's a short video summarizing what the site has to offer:
Now, in order to really find out how good this survey panel is, we have to take a closer look at how you will be able to earn. So, here's the earning opportunity Specpan offers.
The earning opportunity – Paid Surveys
Specpan only offers one kind of earning opportunity and that is through paid surveys.
If this is your first time hearing about paid surveys, they are basically survey offers you can answer and in return, when you've completed one, you will receive a reward or compensation.

Once you've become a member of their panel, you will be able to log in to their member dashboard and view all the survey offers available.
You will also be notified via email if there are any surveys available and the link to the survey will also be included in the email.
Each offer will also tell you the reward for completing it. This can be used as a means of prioritizing surveys to take, which can be very helpful if you are in a hurry. When you click on an offer, you will be taken to a new window containing the qualifying questions.
You will have to answer the qualifying questions because Specpan will use the answers you've provided to determine if you belong to the demographic that their survey is targeting. If you qualify, then you get to answer the actual survey.
If you don't, then you simply have to move on to the next offer. Once you complete a survey, you will immediately receive points in your Specpan account.
The Specpan surveys can be abotu your profession or general areas of interest. But it is specialized in surveys in the construction and building industry, so if you work in this industry, you will usually have ahgher chance of finding surveys you qualify for.
How do you get paid?
For every survey you complete, you will receive a certain number of points. You can then use the points you've accumulated and exchange it for rewards.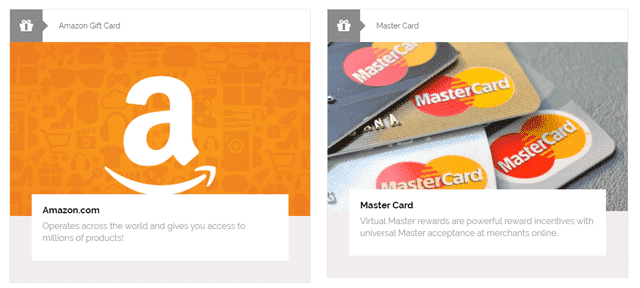 Once you've accumulated 2500 points (equivalent to $25), you will be able to start redeeming rewards.
As the photo above shows, you can choose to redeem a virtual MasterCard or an Amazon e-voucher.
These are certainly convenient payment methods, but it would have been better if they also offered PayPal as another payment option.
The one thing I can say about their payment system is, the payout threshold is quite high. A $25 threshold will usually mean you will have to complete several surveys first before you can ever hope to redeem rewards.
If you prefer sites that have a low payout threshold, I would suggest you check out the fastest paying survey sites.
How much money can you make?
With online survey sites, the amount of money you can make will mostly depend on how often you will receive survey offers and how many surveys you actually complete.
Ideally, you will want to receive plenty of survey invites because that will mean you have a higher chance of completing more surveys.
This will then lead to more earnings. Another factor that can affect your earnings is how well the survey panel pays for each survey you complete. Based on feedback from longtime members, the reward for each survey will typically range from 500 to 2,000 points.
That is actually quite a decent number of points. But, in my experience, receiving survey offers that are worth $10 or more doesn't happen very often. So, you really can't expect to hit the threshold quite quickly.
But overall, they do pay relatively well, in my opinion. So, if you receive a decent amount of survey invites, you stand to earn a significant amount from this site.
However, as you can see later in this review, they only really offer very specific surveys to a specific target group so the chances of getting a lot of surveys are not high.
Can you use it on mobile?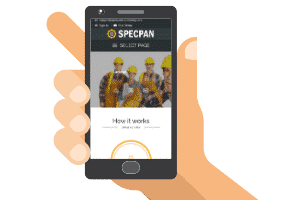 You will be able to use Specpan on a mobile device. However, you can only do so through the use of a mobile web browser. They don't have a standalone app you can install.
So, if you want to use Specpan on a mobile device, you will have to open a mobile web browser and type in their URL on the address. Fortunately, their site is optimized for mobile use. That means you will be able to read all the content properly without having to zoom in.
You will also be able to navigate through their website with ease because the user interface is intuitive. Given this fact, it makes it easier for you to earn on this panel because you can do so anytime, anywhere.
Who can join Specpan?
Here's where the main problem of the site arises. As of the writing of this review, Specpan is not accepting any new members.

As shown in the photo above, when you try to register to the panel, you will be shown a message that they have enough respondents for the time being, so they won't be accepting any new members.
In my opinion, there is really just one reason why they say that. That's because the number of surveys they have available can't accommodate the number of members they have. To put it simply, there's a shortage of available surveys for registered members.
This also means that there isn't an increase in the number of clients they have. That doesn't bode well for the panel because that means the site is slowly becoming unsustainable.
Of course, I could be wrong and they are simply limiting the number of new members. That's also a valid reason.
But regardless of what the real reason is, one thing remains true. You won't be able to register as a member as of this writing. If you are really that interested in becoming a member, take not that you have to be at least 18 years of age and you live either in the US or Canada.
Also, the surveys inside Specpan Community are tailored towards architects and engineers.
If you fall into these categories, I suggest you check on their registration from time to time to see if they are accepting any new members.
But no matter what, you should not expect too many surveys.
Can you get support?
If you have questions you want to ask their support team, I suggest you check out their FAQ section first before trying to contact their support team.
Their FAQ section contains most of the basic topics about the site. So, you might find the answers you are looking for.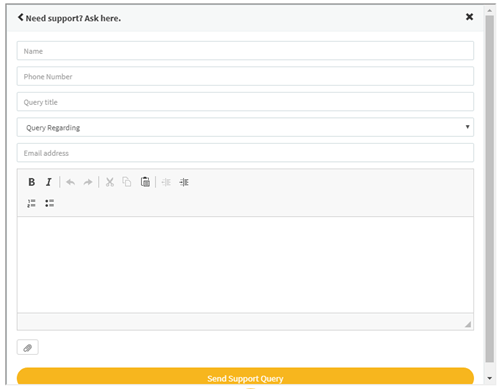 If you can't find the answer, that's the time I recommend you contact their support team and to do that, all you have to do is fill out their contact form. Make sure to select the appropriate query type to ensure that your issue gets resolved as soon as possible.
You can also email their support team at support@specpancommunity.com if you prefer to contact them via email.
However, since I first posted this review, I have heard feedback/complaints from a few long-term members that have had problems getting answers from the support.
So it seems it can take some patience if you at some pint need support, which is, of course, not that great.
Final Verdict
Specpan is a legit survey site that does pay you for participating in their paid survey offers. It has a few good qualities but one glaring disadvantage.
Here's a summary of its pros and cons to aid you in your decision on whether you should join this panel or not.

Pros:
Pays relatively well
The site is mobile and user-friendly

Cons:
High payout threshold
Payment via PayPal is not available
Limited earning opportunities
Not accepting new members as of the writing of this review
The main drawback of the Specpan Community is not its high payout threshold because that can be offset since they pay pretty good. What really makes this a less than an ideal choice is that it offers limited earning opportunities.
If there are no surveys available, then you won't really have any way of sharing your opinion and earning from this site. Plus, the fact that they aren't always accepting new members is also a huge roadblock.
So, regardless of whether you like their panel or not, it really doesn't matter at this point because you likely won't be able to join anyway.
However, if you get a chance to register, it can serve as a decent secondary site to earn from because it pays well – if you fall into the very specific target group they have surveys for.
Just don't expect to earn quickly from it. If you prefer sites that will allow you to earn quickly and regularly, I suggest you check out the top survey sites in your country. The sites on this list all have great earning potential.
Plus, you will surely find a site that you can register to regardless of where you live.
If you have any comments, questions, or have any experiences with Specpan yourself, I would love to hear from you in a comment below.