SurveyLama is a website that claims you can earn up to $10 per survey you answer. It's a pretty bold claim, in my opinion, because $10 per survey is quite a high rate, based on my experience.
So it is reasonable to ask the question, is SurveyLama legit, or is it a scam? If you want to find the answer to that question, I highly suggest you continue reading this SurveyLama review.
I have tested it thoroughly myself and will show you everything you need to know about the site, so you will know exactly what to expect from it. Then you can figure out if it is indeed worth joining or not.
What is SurveyLama, and what does it offer?
SurveyLama is a survey site that will reward you for answering surveys.
And let me just reveal right away that it is a legit site since you will earn rewards once you complete surveys. But the question is, is it worth your time?
Well, the only way to find out is to determine how the site works. The best way to do that is to examine the earning opportunity it offers, so you will know exactly how much time and effort is needed to earn from it.
I have therefore made a video that gives you an inside look and shows exactly how you can earn from SurveyLama. You can also read all the details below the video.
Click to Join SurveyLama in Your Country
The earning opportunity – Paid Surveys
The only way to earn from SurveyLama is to answer surveys. When you become a member of the panel, you just have to log in to the member dashboard to see all the available surveys you can answer.

To begin the process of earning, just choose a survey you want to answer and click it. A new browser tab will be opened, and you will be taken to a different site that hosts the survey.
So don't be alarmed when this happens because SurveyLama has partnered with a market research company called CPX Research to provide its members with surveys. You'll then be asked to answer a set of profiling questions to determine if you qualify for the survey.
After you finish this process, you will find out if you are qualified or not. If you qualify, you get to answer the actual survey. If you don't, then you just have to proceed with the next available survey. You'll still receive a very small reward even if you fail to qualify.
When you complete a survey, you will receive the reward that was promised, which will be in the form of LamaPoints. Later, I will discuss what you can do with the LamaPoints you've earned.
When I was testing the site, there were a decent number of surveys available. But based on my experience, the availability of surveys will depend on the country you live in. Usually, there will be more surveys available if you live in the US, Canada, and the UK.  For smaller countries, there won't be as many surveys available, but SurveyLama does offer quite a lot of surveys for many different countries compared to many other survey sites, so it can definitely still be worth joining from smaller countries (more about the available countries later).
Most of the surveys offered can be completed in 10 to 20 minutes' time, so it won't eat up a lot of your time. These surveys are also not that complicated. You'll just have to answer a few simple questions.
The most important thing you need to keep in mind is to answer the surveys as honestly and as consistently as you can. That's the most important rule you need to remember when you join a survey site.
Click to Join SurveyLama in Your Country
How do you get paid?
As explained above, you will earn LamaPoints (LP) for completing surveys. But what can you do with these LamaPoints you've earned?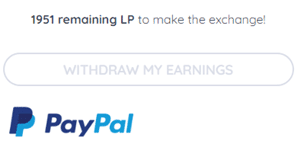 Well, you can convert them to cash via PayPal. You will need to earn at least 2,000 LP before you make a PayPal withdrawal.
The value of 2,000 LP will depend on your country. In some countries, it will be $20; in others, it will only be $10. However, the currency that will be used will depend on the country you live in.
From what I can see, the amount that will be displayed in the payment section of the site will be in the form of your local currency. The site also says that they offer Amazon gift cards as an alternate payment option, but when I was testing the site, this option was not available. I believe this payment option is only available in a few countries.
Overall, I would say the payment system of SurveyLama is relatively straightforward. I like the fact that it uses PayPal since it is a very convenient payment method, in my opinion. If you are interested in more sites that offer a convenient payment method, I recommend you also check out the top sites that pay via PayPal.
How much money can you make?
The amount you can earn from SurveyLama will depend on how many surveys you can complete. And as explained earlier, the availability of surveys will depend on the country you live in. But in my experience, SurveyLama does have quite a lot of surveys in many different countries.
But as for how well the site pays, from what I've observed, you will earn around 10 to 50 LP for most surveys you will encounter. There are surveys that will reward you with around 100 to 200 LP, but they are few and far between.
Plus, you have to keep in mind that you will not always qualify for the survey you attempt to answer. So if you put it into perspective, you will usually only earn around $0.10 to $2 per survey, which is a decent rate, in my opinion.

SurveyLama also gives out bonus rewards for answering surveys. As shown in the photo above, you will receive 20 LP as a bonus for answering three surveys per day. It's not much, but I do appreciate that they hand out bonus rewards simply for doing what you are supposed to do on the site.
Now, to address the claim that the site makes where you can earn $10 per survey, based on my experience while testing the site, I have yet to see it. While I do not discount the possibility that you can really earn $10 per survey, the probability of it happening will be very low, in my opinion.
Overall, I would say the earning potential of SurveyLama is decent, but you just should not expect to get $10 surveys very often (if ever).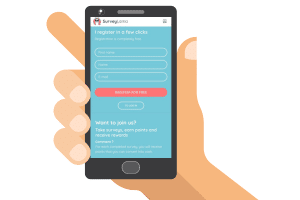 Can you use it on mobile?
SurveyLama doesn't have a mobile app you can download, but you can still access the member dashboard conveniently using your mobile device since the site is optimized for mobile use, so you will still be able to conveniently answer surveys even when you are not in front of your computer.
This can help increase your earnings because you will be able to earn rewards wherever you are. One thing I noticed, though, while I was testing the site, was that there were a few ads displayed in strategic locations, so you might accidentally click some of them while working on the site.
While these ads are not that annoying, in my opinion, and I do understand why the site does this (since it's another way to generate revenue for them), it is still detrimental to the overall user experience the site offers.
Who can join SurveyLama?
Probably the best thing about SurveyLama is that it is available in many countries, so you should have a good chance of joining (you can see a list of the countries they are currently accepting new members in through the link at the end of this review).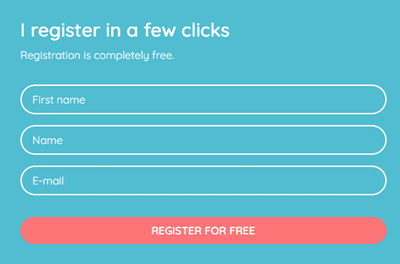 All you need is a PayPal account to get started. To sign up, just fill out the registration form. Once you've submitted the form, SurveyLama will send you a confirmation email. Just click the link in the email to activate your membership. When you've done that, you can log in to the dashboard and start answering surveys.
Can you get support?
If you have any questions about the site or your account, you can check out the Help page of the site. It discusses most of the basic topics you need to know. If you can't find the answers you are looking for, you can submit a request using the form provided by the Help page. Just fill it out and submit it.
Overall, I would say the site does provide the minimum required support for its members, which is a good thing because you can request help anytime you want.
Final Verdict
SurveyLama is a survey site that will reward you for answering surveys. It has a couple of decent features, but it also has a few drawbacks you need to be aware of.
To finish this review, let me summarize its pros and cons to give you an overview of what the site has to offer. Then you can decide if it is really worth your time or not.

Pros:
Available in many countries
Offers payment via PayPal
Good number of surveys
Has daily bonus system

Cons:
Limited earning opportunities offered
Fairly low rewards
SurveyLama is not a bad survey site, in my opinion. That being said, it's also not one of the absolute top survey sites either. It is somewhere in the middle. But I do like the fact that it offers a convenient payment method in PayPal and that it is available in many countries.
I would recommend you join this site if you need an additional survey site to earn from. But if you are looking for a primary site to earn from, I would recommend you check out the top survey and GPT sites in your country instead.
The sites on this list all have good earning potential, so you will be able to earn a decent amount in no time.
How to join SurveyLama?
If you are interested in joining this site, you can click the "Join" button below.
It will take you to a page where you can choose your country to find the right panel for you, as SurveyLama has different websites depending on your country. You will receive a sign-up bonus for joining, and it will only take a minute.
If you have any comments, questions, or have any experience with SurveyLama yourself, I would love to hear from you in a comment below.