Do you frequently spend your time watching videos online? Did you know there's a way to earn from that? VolKno is a Get-Paid-To (GPT) site that promises you'll get paid just for watching videos on their site.
Now, I know it sounds like a very appealing opportunity, right? Well, before you go and sign up, it is a good idea to first do a bit of research about the site. This VolKno review will show you everything you need to know including whether this site is legit or if it is a scam.
It will also answer the question of whether or not it is worth joining by showing you everything the site has to offer so you'll know exactly what to expect before you even sign up. So, let's go ahead and start, shall we?
What is VolKno and what does it offer?
VolKno is a GPT site that was created so you can tell content creators what you like and dislike. It is indeed a legit GPT site. That means you'll get paid for sharing your opinion about the videos you watch.
I must say that I have never seen this exact way to earn online before and it definitely is interesting. However, it also has some big disadvantages you need to be aware of.
So to clearly understand how the site works and how well you can earn from it and if it really is the right site for you to join, we have to take a closer look at the earning opportunities it offers.
I have, therefore, created a short video that gives you an inside look and shows exactly how you can earn from VolKno. You can also read all the details below the video:
Option 1 – Watching and rating videos
The main earning opportunity VolKno offers is by watching videos and rating them. These videos are actually just trailers for certain movies or TV shows.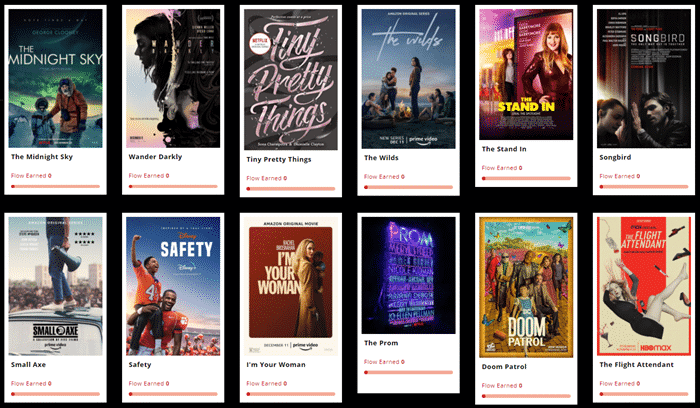 The premise is pretty simple. You watch the video and while watching it, you click whether it is hot or not at any given time during the trailer so they can see how you find different parts of the trailer.
At the end, you will be asked to give an overall rating. Just slide the bar according to the rating you want. Once you've done that, a message will say that you've earned a certain amount of flow (the currency they are using).

But aside from rating the video, you can also post a comment about it, tag it, and demand it to earn additional flows (refer to the photo above). By doing each activity, you will earn extra flow.
Also, if you fill out your profile, you will get access to an extra round of giving feedback for each video.
That means that after you have watched the trailer and indicated which part you find hot or not, you get another round called the emoji round.
Here you have to watch the trailer again and indicate with emojis what emotion you have throughout the trailer. You will also earn extra flow for this.
Now, if you notice in the first photo above, you will see a red bar at the bottom that says "Flow Earned". This actually indicates the amount of flows you've earned from this video.
If the bar is not full, that means you can still earn from this video. If that is the case, there is likely a task you have not fully completed and then it can be worth revisiting the video again to make sure you earn as much as you can.
On VolKno's website, they also say you can earn by giving the same kind of feedback for games. However, at the moment of writing this review, this option is not available.
But it can still be worth keeping an eye out for if you decide to join as they might be introduced at some point.
Option 2 – Paid surveys
From time to time, you can also answer surveys to earn more flow. This opportunity works just like the paid surveys you will encounter on survey sites.

Each survey will tell you how many flows you will earn when you complete it. When you answer a survey, you will first have to go through a set of qualifying questions. This is usually done to figure out if you fit the group the survey is looking for.
If you qualify, you get to answer the survey. When you complete the survey, you will earn the flows promised. But if you fail to qualify, you won't earn anything and the process stops there.
One thing to note about their surveys is, it won't be as common as the surveys you will encounter on survey sites. So, don't expect to answer surveys frequently.
Recommended: Check Out the Top GPT Sites
How do you get paid?
Every activity you complete on VolKno will earn you a certain number of flow. This is the currency they are using. Think of it as points. You can exchange the flow you've earned to Amazon gift cards.

As shown in the photo above, you will need to earn $5 to redeem an Amazon gift card with the same value. To put it into perspective, $5 is equal to 5,000 flows.
Unfortunately, that is the only reward option they offer. So, if you are looking to earn cash or even other gift cards, then this is not the site for you. I would instead suggest you check out the top sites that pay via PayPal if you are looking for sites that will allow you to earn cash.
How much money can you make?
The amount of money you can earn from this site will mostly depend on how often you watch videos and how many videos are made available for you to watch.
Since we've already established that their surveys aren't very common, you really can't rely on it as a regular source of rewards on this site.
And as explained, you will only earn a small amount for watching videos. So, I would say that the earning potential of this site is relatively low and you will have to watch a lot of videos just to reach the threshold.
Also, new videos/trailers are not uploaded very often, so you will quickly run out of new trailers to watch and rate, and this, of course, greatly affects the earning potential.
The good thing is, their videos are actually quite entertaining since they are mostly trailers for upcoming or current movies and TV shows. So, if you are into that kind of stuff, then earning from this site will really just be a bonus.
The real value this site offers, in my opinion, is that it gives you the opportunity to tell content creators what you like and dislike, which will impact future movie and TV show releases. Well, that and of course the Amazon gift cards you can earn.
Can you use it on mobile?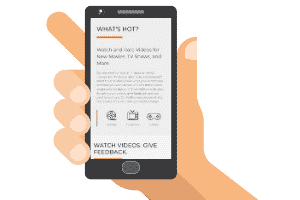 The good news is, you can actually use VolKno conveniently from a mobile device since their site is mobile-friendly. That means you won't have to zoom in or scroll left and right just to read the content or navigate through their site.
So, you can earn from this site even when you are not in front of your computer. However, keep in mind that earning from this site involves streaming videos. So, it will eat up a lot of your data. That's why if you don't have an unlimited data plan on your mobile device, I would advise you refrain from working on it from your mobile device.
Who can join VolKno?
VolKnow is only available for residents in the US. So, if you don't live in the US, this site is not for you. You also have to be at least 13 years of age to register as a member.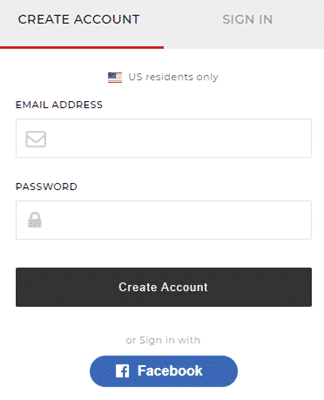 If you are eligible, you can sign up either by using your Facebook account or by providing your own login details. If you choose the latter, they will then send you a confirmation email which will contain the confirmation link. Just click the link to complete your registration.
Once you are logged in to the site, I recommend you complete your profile first. It won't take long to do it and the good thing is, you will earn 1,000 flows for doing so. That's a pretty nice bonus, in my opinion.
Can you get support?
Now, if you have any questions about their site or your account, unfortunately, they don't have a FAQ page you can refer to.
Their help page is currently under development and they do not say when it will be available which is quite strange. But, you can get in touch with their support team by emailing them at support@volkno.com.
Overall, I would say that they do have decent support since they provide a way for you to contact their support team. I only wish they would have at least set up their help page before they even launched their site.
Final Verdict
VolKno is a GPT site that will pay you for watching videos. It has a couple of good features but it also has some drawbacks you need to consider.
Let's wrap up this review with a summary of its pros and cons to give you an overview of what the site has to offer so you can decide if it is indeed worth joining or not.

Pros:
Offers a very simple and fun way to earn
Relatively low payout threshold

Cons:
Limited earning opportunities offered
Low rewards
Limited payment options available
If your goal is to earn a decent amount of extra cash, unfortunately, there are better options out there than VolKno. The site really has a low earning potential. You will have to watch a lot of videos just to earn a decent amount.
It also only offers Amazon gift cards as reward. So, if you were hoping to earn cash, then this is not the site for you. But if you just like watching trailers of upcoming movies and TV shows, then this can be a good option. At least, you will get something in exchange.
Now, if you are looking for sites where you can earn a decent amount, I recommend you check out the top survey and GPT sites in your country instead. The sites on this list all have good earning potential and offer cash rewards. Plus, you will be able to find a site you can join regardless of where you live.
If you have any comments, questions, or have any experiences with VolKno yourself, I would love to hear from you in a comment below.