Amusement Advantage is a website that claims you can earn by becoming one of their mystery shoppers.
So if you are looking for ways to earn extra cash, you might want to take a look at this website. And let me tell you right now, this is one of the most unique mystery shopping sites I've ever encountered.
I have examined what this site has to offer to see how well it compares to other mystery shopping sites I have tested.
In this Amusement Advantage review, I will give you an inside look, so you'll know exactly what to expect from it before you even sign up as a member.
Then, you can properly decide if Amusement Advantage is really worth it or not. So let's go ahead and take a closer look at this website, shall we?
What is Amusement Advantage, and what does it offer?
Amusement Advantage is a unique mystery shopping site that will allow you to earn by working as a mystery shopper for amusement parks, tourist destinations, and other recreational facilities. It is indeed a legit site since you will really get paid for completing mystery shopping assignments.
However, this doesn't automatically mean that the site is worth your time. To figure out if you should join this site or not, you must first understand how it works.
And the best way to do that is to examine the earning opportunities it offers so you can get a clear idea of how much time and effort is needed to earn from it.
So here's how to earn from Amusement Advantage.
Option 1 – Mystery Shopping Assignments
The primary way to earn from Amusement Advantage is to take on mystery shopping assignments. And as mentioned above, this is quite unique since you won't really be visiting regular stores.
Instead, you'll have to visit amusement parks, theatres, entertainment venues, family centers, tourist destinations, and more.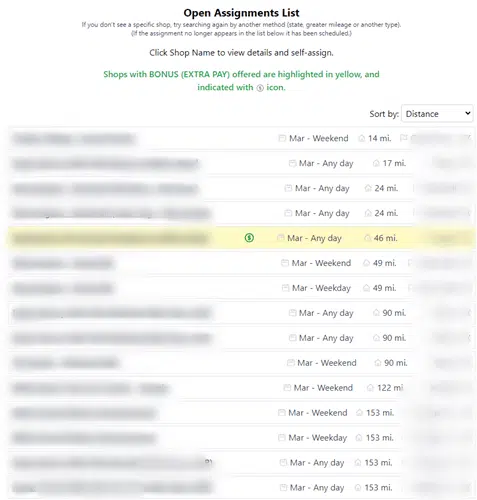 Once you become a mystery shopper for Amusement Advantage, you just have to log in to the member dashboard to see all the available assignments you can take on. You will also receive email notifications if there are assignments near your location.
To view all the assignments, just select the state you live in and the radius of the search. Then the results will be displayed. Simply choose which mystery shopping assignment you want to take on and click it. You'll then be taken to the details page of the assignment.
Now, here's the important part. Make sure you read and understand all the details of the assignment so you can complete it. If you miss one requirement or step, your submission will be rejected, and you won't earn any money.
If you are confident you can do the assignment, just click the button that says "Request Assignment". , You can request as many assignments as you want, but keep in mind that you can only request each assignment once. To have the best chance of getting an assignment, I would suggest you request each different assignment at the same facility that you see.
After requesting the assignment, you will only be notified if you are scheduled for the assignment. If you are not scheduled, you will not receive any notice. You will usually hear back from Amusement Advantage within 24 hours of requesting.
When you request an assignment, you'll have to indicate the date you want to do it. If you get accepted, then all you need to do is show up at the facility on the indicated date and perform the tasks given to you.
You'll be given until 10 pm the day after the date of the assignment to submit all the deliverables. But if you manage to submit the report before 10 am the day after the visit, you will receive a $5 bonus reward (provided, of course, your submission is accepted).
Once you've submitted the report, the site will review it, and if it is approved, you will receive the compensation promised. Later, I will discuss the mode of payment Amusement Advantage uses.
When I was testing the site, there were a decent number of shopping assignments available, so there's always an opportunity to earn, which is a good thing.
Option 2 – Referral Program
The other way to earn from Amusement Advantage is through its referral program. If you are not familiar with this kind of opportunity, the idea behind it is to invite people to join the site.

All you have to do is get the email address of the person you want to invite and input it on the referral page of Amusement Advantage. Then, the site will send an invite to the email address you provided.
Once the person clicks the link in the invite and signs up as a mystery shopper, they will become your referral. However, for you to earn from this opportunity, your referral must complete one mystery shopping assignment first.
When that requirement is met, you will receive $20 as a reward, which is actually quite a high reward for a referral program, in my opinion. But of course, you need to make sure the people you invite are really interested in becoming mystery shoppers for this site.
Recommended: Check Out the Best Mystery Shopping Sites
How do you get paid?
For every mystery shopping assignment you successfully complete (that means your report was accepted and approved by the site), you will earn a certain amount.
Just take note that there are some assignments that won't pay you. For these assignments, you'll receive tickets instead.
The site says since your job is basically to have fun because you'll be going on rides or other recreational activities, the job is the reward itself. The tickets are just a bonus. I would agree with this statement, but if you are really looking to earn extra cash, then just don't accept any assignment that doesn't offer cash rewards.
Now, as for how you will get paid, the compensation will be sent to your PayPal address regardless of how much you've earned. This means you don't need to reach a threshold to receive your earnings.
You will be paid every time you complete an assignment, but it will usually take 30 to 45 days for the amount to be credited to your PayPal account.
The payment system of Amusement Advantage is relatively straightforward, but as you can see, you'll have to be very patient because it can take quite a long time to receive your earnings.
That's the only downside of the payment system this site uses, in my opinion. But I do like the fact that it offers a convenient payment method like PayPal. If you are looking for more sites that use a convenient payment method, I recommend you also check out the top sites that pay via PayPal.
How much money can you make?
The amount you can earn from this site will mostly depend on your location. That's because the availability of assignments will depend on which city you are located in. If you live in a big city with lots of amusement parks, theaters, and other recreational facilities, then chances are, there will be plenty of opportunities to earn.
But if you live in a small city, then there's usually no opportunity to earn. This is just how mystery shopping sites work. It also doesn't make sense to travel a long distance just to complete an assignment because you will just end up losing money on travel expenses.
As for how much you can earn from each assignment, you can normally expect around $20 to $30 for each assignment you complete. And if the assignment asks you to spend money, the amount you spent will be reimbursed and will be included in the payment that will be sent to your PayPal account.
Overall though, I would say the earning potential of this site will largely depend on your location. If you live in a metropolitan, then the earning potential of this site will be pretty decent. If you live in a small town, then the earning potential will be very low or none at all.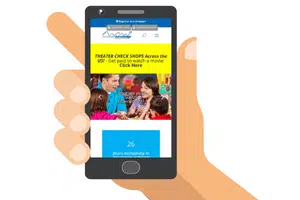 Can you use it on mobile?
Amusement Advantage doesn't have a mobile app you can download, but the site is accessible from a mobile device using a mobile web browser. And the good thing is that the site is mobile-friendly, so you will be able to access the site conveniently from your mobile device.
This will allow you to look for assignments even when you are not in front of the computer, and by doing so, you'll be increasing your chances of earning. Sometimes, getting accepted for an assignment will be on a first-come-first-serve basis, so it definitely helps that you can view assignments anytime and anywhere.
Who can join Amusement Advantage?
This opportunity is only available in the US and Canada, so if you live somewhere else, then this is not for you. Take note that it will technically only be available to 49 states in the US. The site doesn't offer any opportunities in the state of Nevada due to its laws regarding mystery shopping.
To work as a mystery shopper in the state of Nevada, one has to be a registered private investigator. You can still register as a member, but you won't find any opportunities in this state, so it will still be quite useless to sign up as a mystery shopper if you live in Nevada.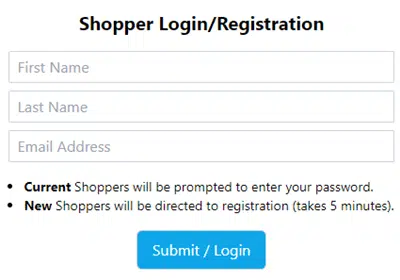 To register, you have to be at least 18 years of age. Then, go to the registration page and provide your name and email address. Then, you'll be asked to fill out the rest of the sign-up form.
After you've submitted the form, you are now a certified mystery shopper for Amusement Advantage. You can log in to the shopper dashboard and look for available assignments in your area.
Can you get support?
If you have any questions about the site or your account, you can check out the FAQ page first. It discusses most of the basic topics you need to know when working as a mystery shopper for this site.
But if you can't find the answers you are looking for, you can just get in touch with their support team by clicking the message icon found in the lower right-hand corner of the dashboard. This will allow you to chat with a support representative during business hours.
You can also call them at 800-362-9946 for urgent issues. Just take note that this line is only available from 9 am to 11 pm every day.
Overall, I would say the site provides good support to its members since it offers a couple of convenient ways for you to get in touch with its support team.
Final Verdict
Amusement Advantage is a legit mystery shopping site that will reward you for doing mystery shopping assignments in amusement parks, family entertainment centers, theaters, and more. It has a couple of good features, but it also has a few disadvantages you need to consider.
Let me finish this review by summarizing its pros and cons to give you an overview of what the site has to offer. Then you can decide if this site is a good fit for you or not.

Pros:
Offers payment via PayPal
The site is user-friendly
No payout threshold
Offers high rewards for its referral program

Cons:
Long wait time to receive earnings
Availability of earning opportunities will depend on your location
As you can see above, the site offers more advantages than disadvantages so I would say that it's generally a good idea to join this site if you are looking to earn extra cash. However, I would only suggest you do this if you live in a metropolitan since there will be plenty of opportunities to earn.
If you live in a small town, I suggest you don't even bother because you will most likely not find any opportunities to earn. You will be better off finding other ways to earn. Just take note that you'll have to be patient because it will take some time to receive your earnings.
If you live in a small town, I suggest you check out the top survey and GPT sites in your country instead. The sites on this list all have good earning potential, so you will be able to earn a decent amount regardless of the size of the city you live in.
Plus, you will definitely find a site you can join anywhere in the world. And if you are interested in more mystery shopping sites, you can also check out the best mystery shopping sites.
If you have any comments, questions, or have any experience with Amusement Advantage yourself, I would love to hear from you in a comment below.