Darwin's Data is a survey site that promises you high rewards for completing surveys.
Now, the pressing question is, is Darwin's Date legit? Let me just tell you right away, yes, Darwin's Data is a legit survey site.
But that doesn't automatically mean this survey site is the right survey site for you.
There are plenty of things you need to factor in to be able to determine if, in fact, this survey site is a good opportunity to earn a bit of income while sharing your opinion. After all, this is what you are looking for right?
This Darwin's Data review will tell you everything you need to know about the site so you'll know exactly what to expect. That way, you can make an informed decision on whether joining the panel is a good idea or not.
What is Darwin's Data and what does it offer?
As mentioned above, Darwin's Data is a survey site that rewards you for answering the surveys they provide. So essentially, you get rewarded for sharing your opinion.
This survey site is based in El Segundo, California and has been around for more than 8 years now according to when they say they were founded on their Facebook page.
However, I must say that when you come to the website it looks like it has existed even longer and has a very outdated look.
But it's one of the more straightforward survey sites around and you'll know why later.
To better gauge the earning potential of Darwin's Data, let's take a look at how you will be able to earn from this survey site.
The earning option – Paid surveys
There is really only one way for you to earn an income from Darwin's Data. As I've mentioned, they are a straightforward survey site mainly because this is the only way for you to earn.
They advertise on their website that you will be able to earn as much as $25 per survey you complete.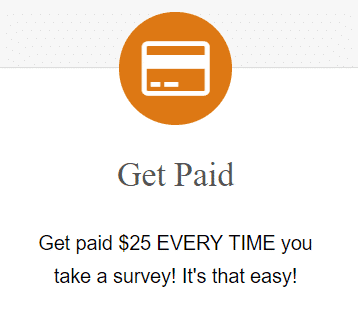 In my experience, when survey sites advertise that you can earn a specific high amount for each survey you answer, often, it isn't always true.
But with Darwin's Data, it really is true. But it's just not what you would really expect and I'll explain more about this in a later section.
Unlike most other survey sites, Darwin's Data doesn't have a member dashboard where you can log in and view all the available surveys you can take. They don't do that.
If you qualify for a survey, they will simply email you an invitation to answer it. The link for the survey will be in the email.
The unique thing about their surveys is they are not your run-of-the-mill surveys where you are asked questions about products, brands or services. Instead, the surveys will be about legal disputes.
If you like that kind of stuff or you have a lot of knowledge about laws and other legalities, you will like this survey site.
But having knowledge about these topics is not a requirement to participate though.
The process of answering their surveys goes like this.
Once a survey that fits your profile becomes available, they will send you an invitation to participate. You have to answer it as soon as you can because each survey will only be available until the quota is reached.
They will show you an online video describing a legal dispute. Once you've watched the video, you can then proceed with answering the survey.
The problem is, the time it takes to complete the survey is usually around an hour or more. So it's quite a long process.
Most of the questions will be about your opinion on the legal dispute. So there isn't really a right or wrong answer.
Once you've completed the survey, you will be eligible for receiving the reward, which we will talk about next.
How do you get paid?
Now, on to the next most important part of the review. With Darwin's Data, it's true you will get $25 for each survey you complete.
It's just not what you were probably hoping for.
Instead of cash, you will get a Tango gift card worth $25. So, if you are looking for a survey site that will allow you to earn real money, then, unfortunately, this one will not be for you.
But what is a Tango gift card anyway?
Tango gift cards are e-gift cards you can exchange for other gift cards like Amazon, iTunes, Target, Macy's, Starbucks, Home Depot, and a lot more. Think of it as a universal e-gift card you can use for several online retailers.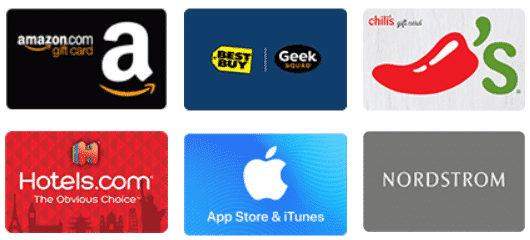 For some, this e-gift card is as good as real money. But, you just can't use it to pay your utility bills. In my opinion, Tango gift cards have plenty of use.
The good thing about Darwin's Data is it doesn't have a payment threshold you need to reach in order to redeem the reward. Once you complete the survey, you will automatically receive the reward. The e-gift card will be emailed to you within 3 business days.
Normally, with survey sites, they use pre-screening questions to check if you belong to the demographic they are looking for.
With Darwin's Data though, there is no mention about that. So I can only assume they don't do that.
That means you will most likely be qualified right away. So, your only goal now is to make sure you answer the survey as quickly as possible before they reach the quota so you can receive the reward.
How much money can you make?
In all actuality, the $25 reward you get for completing the survey is quite high. So, the earning potential of this survey site is actually quite high per survey.
But then again, it will still depend on the number of survey invites you will actually receive.
I've heard some feedback from members saying the most invites they received from Darwin's Data was two in one year.
So that means they were only able to earn $50 the entire year, which is really low.
So even though the actual reward you get from the survey is pretty high, you still won't be able to earn a lot because of the low number of survey invites.
The number of survey invites you receive will depend on your profile too. So, you also have to make sure you complete your profile in order to ensure the highest chance of receiving survey invites.
You do get a $10 bonus once you complete your profile, which is a nice bonus.
But if you are looking for a survey site that will allow you to consistently earn a decent amount of income, I recommend you check out the top survey sites in your country instead.
Can you use it on mobile?
There is no mention on their website about a Darwin's Data app you can download and install in your mobile device.
Plus, I've read feedback from members saying you won't be able to answer the surveys in your mobile device because the survey will automatically close once it detects you are using a mobile device.
That information will also be stated in the survey invite email they will send to you and in their FAQ section is also clearly says that you need to take the surveys on a non-mobile device.
So, if you were hoping you could do this in your mobile device, then, unfortunately, this site is not for you. If you are mostly interested in using your phone, you can check out this list of survey sites with apps.
In my opinion, this severely limits the potential of the site as a good earning opportunity since there is a time constraint with the survey invitations.
Keep in mind, you won't get the reward once the quota for respondents of the survey has been reached.
So if for example, you receive the survey invite when you are not at home, you won't get a chance to answer it on your mobile device.
And by the time you get home, there is a high chance the quota has been reached. That's one missed opportunity to earn a $25 reward.
Who can join Darwin's Data?
To join Darwin's Data, you must be a resident of the US and must be at least 18 years of age. You also have to have a valid Driver's License or be a registered voter in order to qualify.
That severely limits the possibility of being able to join the panel. In fact, this is one of the rare times I've encountered this type of requirement for a survey site panel.
If you are qualified though, you still have to request an invite to join the panel.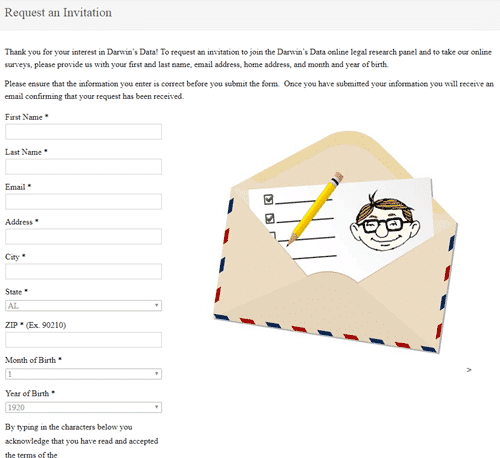 To request an invite, you have to fill out the form shown in the photo above. It's a painstaking process to join the panel, in my opinion.
Not only is their registration process very stringent, but it also takes a long time for you to actually get a response from them once you complete the form.
They mention in their FAQ section that it takes several days to more than a week just to receive a response from them.
So if you were hoping to become a member of their panel quickly and start earning today, then you are out of luck.
Can you get support?
Apart from the FAQs section they provide (which isn't really comprehensive), the only way type of support you will get is their Contact Us page.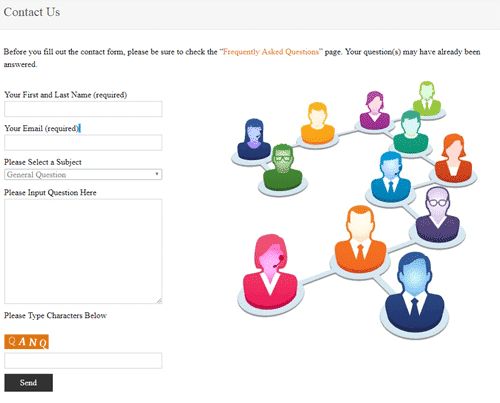 If you have any questions that were not answered by their FAQs page, you can use the contact form to talk to their support team. You can also use that form to follow up on your request to join the panel.
They do have a Facebook page but it seems like they haven't been active in it for quite some time now.
So even though you can send them a message through that platform, I'm not sure if they will reply to your message quickly.
If you look at their website, it seems it has not been updated since it was first launched.
So, it won't come as a surprise if there seems to be a lack of support avenues available. Their site gives a feeling that they haven't kept up with the times.
Final Verdict
For all intents and purposes, Darwin's Data is a legit survey site. It does reward you for surveys you complete. In fact, it rewards you in a timely manner which is nice.
But it also has its drawbacks.
To further help you come up with a decision on whether this site is for you or not, let's finish this review with a summary of its pros and cons.

Pros:
High rewards for each survey
No payment threshold
Pays you on time

Cons:
Low survey invite frequency
Hard to become a member
Limited earning opportunities
Not available for mobile devices
Won't allow you to earn real money
As you can see, even though this site has a high reward for each survey you complete, the earning potential is quite limited. You won't get a lot of survey invites. Plus, the surveys take a long time to complete.
It is also very hard to join the panel because of its requirements.
If you live up to the strict requirements to join, it might, however, be an interesting extra site to join.
But in general, you are better off spending your time in survey sites that will allow you to earn a steady and decent income, in my opinion.
That's why I suggest you check out the top paying survey sites in your country. This list contains plenty of survey sites you can join even if you live outside the US.
If you have any comments, questions, or have any experiences with Darwin's Data yourself, I would love to hear from you in a comment below.