If you want to earn a few bucks quickly, one good way to do that is by joining an online survey panel. And one such panel is called Datatelligence. Before you join though, there are a few things you must do.
The first thing is to verify its legitimacy. So, is Datatelligence a scam?
Let me save you the hassle and answer this question right away. No, Datatelligence is not a scam. It is in fact, a legit survey site that does reward its members for participating in their paid survey offers.
However, this isn't the only criteria you should base your decision on. Before you decide to join an online survey panel, there are a few things you need to consider first.
This Datatelligence review will help you figure out if it is truly a worthwhile site or not. Hopefully, after reading this review, you will be able to make an informed decision on whether you should join this site or not.
What is Datatelligence and what does it offer?
In essence, Datatelligence is really just an online community of individuals who voice their opinions regarding products and services.
In return for providing their opinions, the site will give out some form of compensation (I will discuss this later) as a form of reward for your time.
There is only one way you can earn from this site and in order to really gauge the potential of Datatelligence as a site you can earn from, we will have to take full stock of how you can earn from it.
So, here's the earning opportunity it offers.
The earning opportunity – Paid Surveys
Paid surveys are the bread and butter of Datatelligence. In fact, this is the only way you can earn from the site.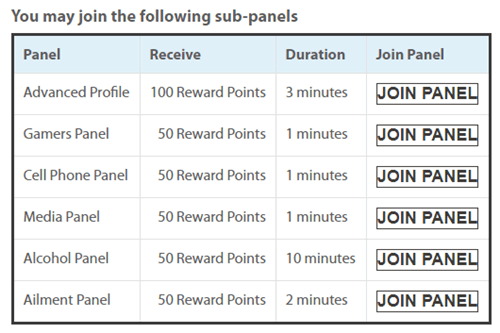 If you are new to this, paid surveys are actually just as the name suggests. You get paid to answer the survey and share your opinion. The process isn't that simple though.
Once you become a member of the panel, you can log in to the dashboard and view all the available paid surveys you can take. Each survey offer will reward you with a certain number of points once completed.
If you click on a survey offer, you will be taken to the actual survey you need to take. Each offer will tell you the estimated time it takes to complete the survey and how many points you receive once you complete it.
The good thing about how their survey process works on Datatelligence is that you won't have to answer qualifying questions. You will be taken to the actual survey right away.
This means you will always earn the points promised in the offer because you will always qualify for the survey.
There aren't a lot of survey sites that do this kind of process. PaidViewpoint is one of the other few sites I know that does this.
This allows you to earn more effectively because you won't have to worry about qualifying for the actual survey.
If you see a survey offer on your dashboard, that means you've already qualified for the survey. All you have to do is complete it.
How do you get paid?
For every paid survey you complete on Datatelligence, as mentioned, you will be awarded a certain number of points. You can then use the points you've accumulated and exchange it for certain rewards.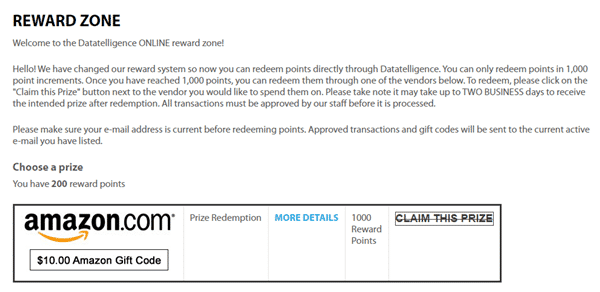 The downside to this panel, as you can see in the photo above, is that there is only one reward available. You can only redeem a $10 Amazon gift code (equivalent to 1000 points). You will need to accumulate 1000 points to redeem a code.
This makes this panel a less than ideal choice because it is not flexible in terms of the rewards it offers even though Amazon gift cards as a reward can be great if you ever shop there.
However, apart from the points you receive, you will actually also receive entries to their monthly sweepstakes.
I chose not to include their monthly sweepstakes as part of their earning opportunities because there is really no guarantee you will be able to earn from it. It will be purely based on chance. Plus, in my opinion, their sweepstakes only serves as a bonus for participating in their paid surveys.
Their sweepstakes period begins at 12:01 a.m. Eastern Standard Time on the first day of each calendar month and ends at 11:59 p.m. Eastern Standard Time on the last day of each calendar month. The draw will be held within ten business days of the closing of the sweepstakes.
You will be contacted by a representative if you ever win. They do not mention on their site what the prize is for their sweepstakes, but in my experience, this will usually be in the form of cash in the hundreds or even thousands.
One thing I can say about their payment system though is, it would have been better if they also offered a much more convenient payment system like PayPal, for example.
How much money can you make?
The amount of money you can earn from Datatelligence will mostly depend on how many survey offers you receive.
Seeing as every survey offer you receive will translate into a conversion once it is completed, then the more offers you receive, the more you will be able to earn.
Another factor that can affect your earnings is how well they pay. In my opinion, the rewards that Datatelligence hand out per survey aren't really very high, but they aren't that low either.
So, if I were to put it into perspective, they pay rather decently for each survey you complete compared to other survey sites.
The real advantage Datatelligence offers is in the way they allow you to answer surveys, in my opinion.
As mentioned, every survey you take, you will be guaranteed to receive points. Normally, on other survey sites, you will have to answer qualifying questions first before you can take the actual survey. Datatelligence skips this part and just gives you the actual survey.
So, there is one less filter in their process, which helps in making the earning process a lot easier. So, if you receive plenty of survey offers from the, you stand to earn a significant amount.
But unfortunately, you should not expect to receive too many surveys from it though.
Can you use it on mobile?
You will be able to access their site on a mobile device using a mobile web browser. However, their site is not optimized for mobile use, so you will have to scroll left and right just to read the content.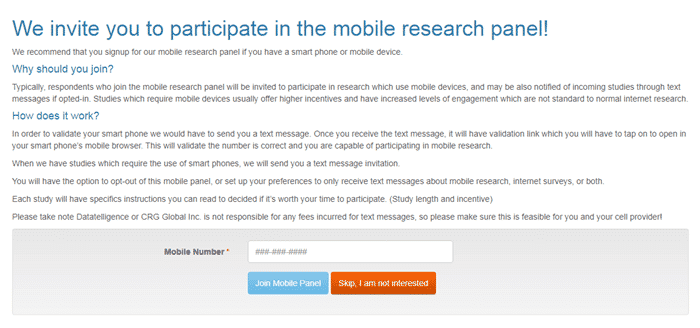 If you wish to use the site on a mobile device, you will have to indicate it during the registration process (refer to the photo above). If you want to receive surveys for mobile, you have to join their mobile panel.
To do so, just provide your mobile number. Then, they will send you a confirmation code via SMS. All you have to do is input the code when the site asks for it.
Being able to answer surveys on your mobile device will make you a much more efficient earner. I suggest you join their mobile panel for that reason.
Who can join Datatelligence?
The panel is only open to US residents who are 18 years of age or older. So, if you live outside the US, this site is not for you.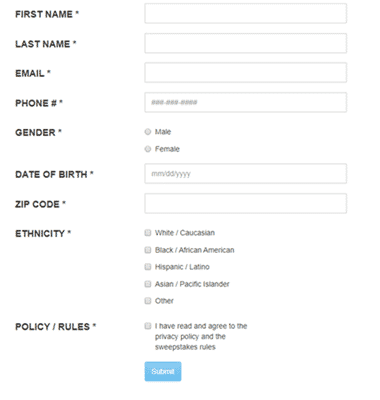 To register as a member, you simply have to fill out the registration form. Once you've done that, just check your email and click on the confirmation link to activate your membership. Afterward, you can log in to the dashboard and start answering surveys.
A piece of advice though. When you first log in to the site, I suggest you complete the profile survey first because it will help you receive more survey offers in the future.
Also, once you've become a member, you will receive 150 points as a sign-up bonus.
If you are interested in other survey panels in the US, I recommend you check out the top survey sites in America.
Can you get support?
If you have any questions regarding the site, I recommend you check out their FAQ section first to see if you can find the answers you are looking for. Their FAQ page covers some of the important topics.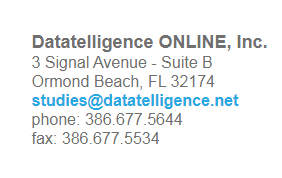 But if you can't find the answer you are looking for, you have to email or call them if you wish to get in touch with their support team. Their site doesn't have a contact form you can use to send in your questions.
You can email them at studies@datatelligence.net. You can also call the number shown in the photo above if you wish to speak to a support representative.
This, in my opinion, is the best option because you get to resolve the issue you are dealing with as soon as possible.
Although they do not state it on their page specifically, I suggest you only call them during office hours though when the need arises.
Final Verdict
Datatelligence is a legit online survey panel that does reward you for participating in their survey offers. It is a fairly straightforward survey site with benefits and drawbacks.
Here's a summary of its pros and cons to guide you on your decision on whether you should join this panel or not.

Pros:
Relatively low payout threshold
You don't need to qualify for the survey offers

Cons:
Payment via PayPal is not available
Limited earning opportunities
Only available in the US
Datatelligence can serve as a decent secondary site to earn from if you live in the US. That's because you can easily earn points. However, don't expect to earn a lot from it because of the limited earning opportunities it offers.
If you are looking for a site that will allow you to earn a significant amount and make it your primary site of earning, I recommend you check out the top survey sites in your country instead.
The sites on this list all offer several earning opportunities which lead to good earning potential making them suitable primary sites for earning. Plus, you will surely find a site that will fit your needs regardless of where you live.
If you have any comments, questions, or have any experiences with Datatelligence yourself, I would love to hear from you in a comment below.