eSurveyBox is a site that claims you can share your opinions and earn rewards. Sounds simple enough, so you might be thinking it is worth your time. However, before you hit the sign-up button, I would advise you to read this eSurveyBox review first.
There are plenty of sites that offer this kind of opportunity and some of them are scams. So, it is important that we figure out first if eSurveyBox is really legit or if it is just a scam. This review will do exactly that and more.
It will show you the full truth of what the site has to offer so you can decide if joining the site is the right move or not. So, let's go ahead and take a closer look at eSurveyBox, shall we?
What is eSurveyBox and what does it offer?
eSurveyBox is a Get-Paid-To (GPT) site that will allow you to earn by answering surveys and doing short tasks. It is indeed a legit GPT site since you will really be rewarded for answering surveys and completing short tasks.
However, that isn't the real indication of whether this site is really worth it or not. To figure that out, we have to first take a look at the earning opportunities it offers so you will understand how the site works. Also, you will get a clearer picture of how well you can earn from this site.
So, here's how to earn from eSurveyBox.
Option 1 – Paid surveys
One way to earn from this site is by answering paid surveys. It is important to note though that eSurveyBox doesn't have its own paid surveys. Instead, it relies on other survey providers like PeanutLabs to supply their members with paid surveys.

To access their paid surveys, just log in to the site and click the Panel option in the upper right-hand corner. You will then see something similar to the photo above.
Then, just choose which survey you want to answer and click it. When you do that, you will be redirected to the survey page and it will ask you to provide basic information for your profile.
Then, you'll have to answer a set of qualifying questions. If you qualify, you get to answer the actual survey. If you fail to qualify, the process stops there and you simply have to move on to the next survey available.
When you manage to complete the actual survey, you will receive the reward promised.
But sometimes, it can take some time before the reward will be credited to your account. So, don't be alarmed if you didn't receive the reward right away. It should show up in your account within 24 to 48 hours.
Option 2 – Offerwalls
The other way to earn from eSurveyBox is to work on their offerwalls.
In case you don't know what this is, offerwalls are pretty common on GPT sites. They are basically in-site advertising platforms that promote specific websites and mobile apps through what you call paid offers.

The first thing I noticed about their offerwalls is, there are only 3 available. For a GPT site, that's actually quite a low number. Usually, you will see around 10 to 20 offerwalls at any given time in GPT sites that are really worth it. So, don't expect to be able to earn rewards on a daily basis because there aren't a lot of offerwalls available.
Now, to earn from an offerwall, just click which one you want to work on. It will open a new browser tab displaying all the paid offers you can work on. These paid offers will usually ask you to answer surveys or quizzes, download mobile apps, watch videos, or register to a certain website or app.
Each offer will indicate the reward you will earn for completing it. So, you will be able to easily identify which offers to prioritize. When you see an offer you would like to work on, just click it and you will see the instructions you need to follow.
Make sure you've read and understood what the offer is asking you to do because if you miss even just one step, you will not be able to complete the offer and you won't receive the reward.
When you manage to complete the offer, you will receive the reward promised. But again, sometimes, you won't receive the reward right away.
Don't be alarmed when that happens. Just make a note of it and check from time to time if the reward has been credited. If a few days have passed and it has not been credited yet, then you should get in touch with the support team (I will discuss later how to do this).
Recommended: Check Out the Top GPT Sites
How do you get paid?
For every paid survey or offer you complete, you will receive a certain number of points. You can then convert the points you've earned into various gift cards or you can convert them into cash via PayPal.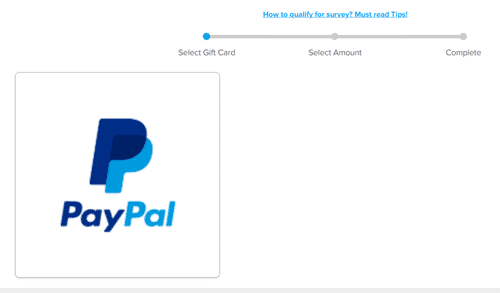 Take note though that gift cards are only available in specific countries. PayPal would be the general payment method available for all.
To withdraw your earnings via PayPal, you will need to earn at least 15,000 points which will be equivalent to $15. That's quite a high threshold, in my opinion. So, you'll have to be very patient. For gift card rewards, you will only need a minimum of 5,000 points and it will be worth $5.
Overall, their payment system is relatively simple. However, the threshold for PayPal withdrawals is quite high. So, you won't be able to withdraw your earnings as quickly as you might have hoped.
For sites that will allow you to withdraw your earnings quickly, I would recommend you check out the fastest paying sites instead.
How much money can you make?
The amount you can earn from a GPT site will usually depend on three things: the amount of time you are willing to spend on it, how well the site pays, and how many earning opportunities are available.
Obviously, you have control of the first thing, but for the other two, you have no control. So, let me just tell you right now, the site doesn't really pay that well. You will usually only earn around 100 to 300 points for every survey you complete.
That is equivalent to $0.1 to $0.3 per survey. Paid offers pay even less than surveys. So, the reward rate isn't that great compared to many other sites. As for the availability of earning opportunities, for a GPT site, eSurveyBox really doesn't offer that many ways for you to earn, which is kind of surprising.
That's why overall, I would say the site has a very low earning potential. It will take a long time before you will be able to withdraw your earnings.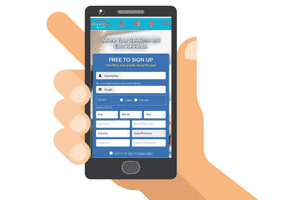 Can you use it on mobile?
eSurveyBox doesn't have a mobile app you can download. But, you will be able to access their site from a mobile device by using a mobile web browser.
Their site is mobile-friendly, so you shouldn't have a hard time using it. You also don't have to zoom in just to read all the content.
This will allow you to easily access the offers that can only be done on mobile devices since it will require you to install mobile apps. That's the best part of the site, in my opinion.
Who can join eSurveyBox?
eSurveyBox is only available in specific countries. You will be able to see the list of countries it is available in if you try to register.
If you don't see your country on the list, then the site isn't available in your country. But if it is, then you just have to complete the registration form.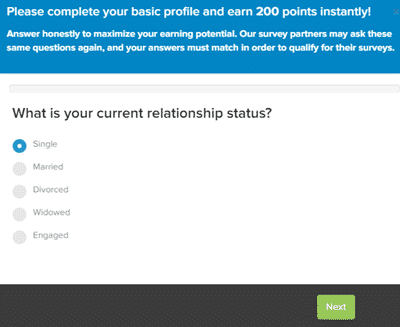 Once you've finished the registration form, you will be asked to complete your profile. The good thing about this is, when you complete the profile, you will receive 200 points ($0.2). Aside from that, you will also receive an additional 200 points as a welcome bonus. So, you will receive a total of 400 points just for signing up.
It's not much but at least you can get free points which you will definitely need to reach their high PayPal threshold.
Can you get support?
If you have any questions about the site or your account, you can check out their FAQ page first. It discusses most of the basic topics you need to know about the site.
But if you can't find the answers or if you have issues about rewards not being credited, you can contact their support team. Just click the "Contact" link at the bottom of their site and you will be taken to their contact form. Just fill out the necessary information. Alternatively, you can also send in your inquiry via email at support@esurveybox.com.
Overall, I would say the site has a decent support system in place for their members since it provides a couple of ways for you to get in touch with their support team.
Final Verdict
eSurveyBox is a GPT site that will reward you for answering surveys and completing paid offers. It has a couple of interesting features but it also has some limitations you have to consider.
Let me finish this review by summarizing its pros and cons to give you an overview of what the site has to offer. Then you can decide if it is really worth it or not.

Pros:
Offers payment via PayPal
Their site is mobile-friendly

Cons:
Limited earning opportunities offered
Low rewards
There's nothing remarkable about eSurveyBox, in my opinion. Hence, it doesn't really give you a reason to sign up for it. It doesn't have a lot of earning opportunities available which is quite surprising for a GPT site.
It also doesn't pay that well. Plus, the threshold to withdraw your earnings via PayPal is a bit high. So, there's really no reason to hit the sign-up button, in my opinion. I would instead suggest you check out the top survey and GPT sites in your country.
The sites on this list all have good earning potential. So, you won't have to invest a lot of time to earn a decent amount. Plus, you will definitely find a site you can join regardless of where you live.
If you have any comments, questions, or have any experiences with eSurveyBox yourself, I would love to hear from you in a comment below.